The Company has strategies to build sustainable growth and profits, to create value-added products and services for customers and society through quality and effective work processes, and to support a learning culture
and development of employees through the corporate philosophy, vision and mission as follows :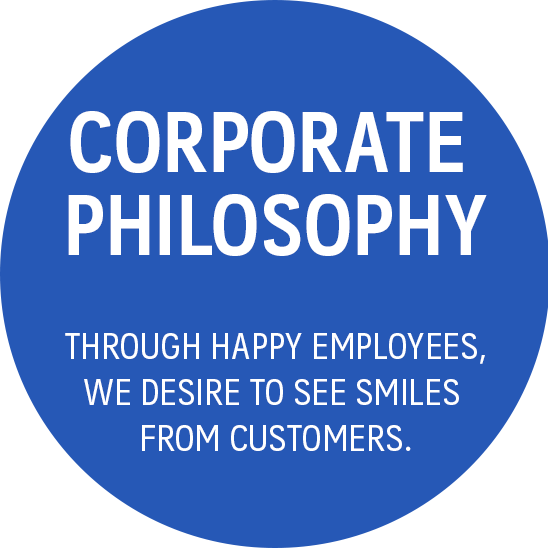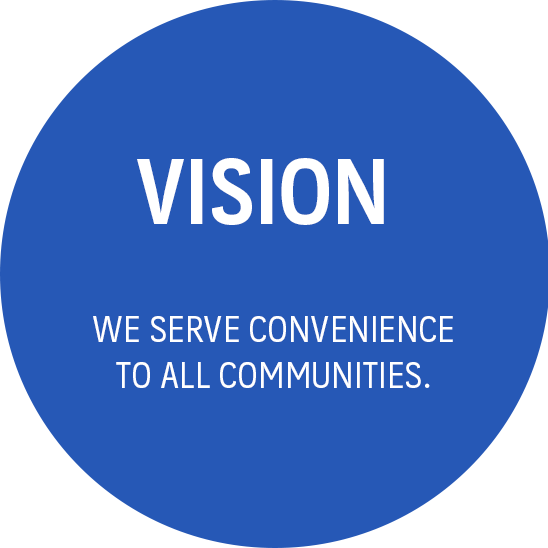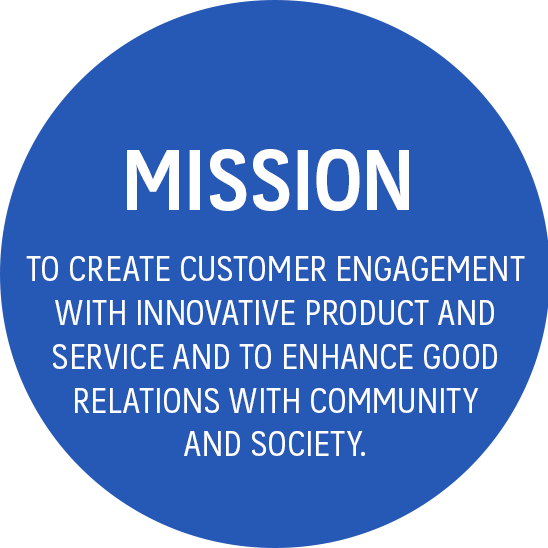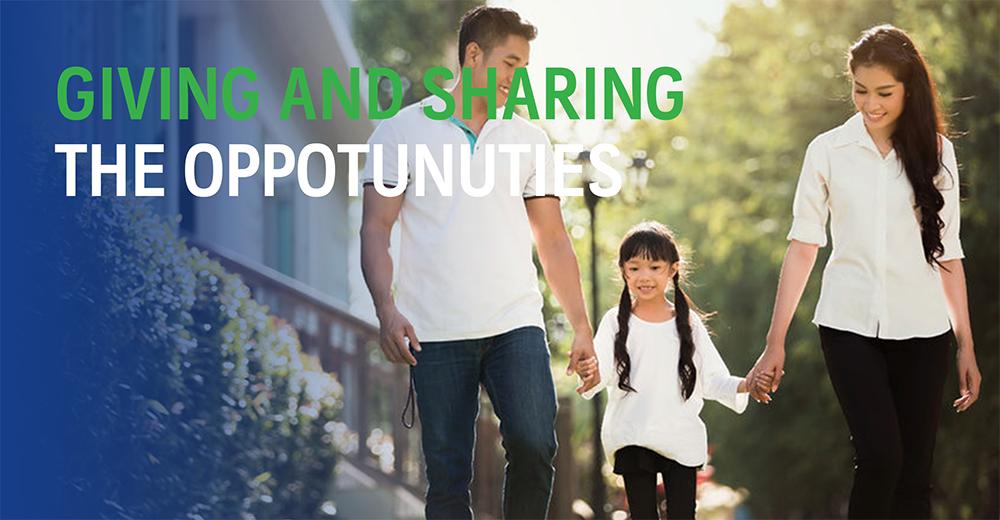 The Company manages its business following the teachings of the Lord Buddha as well as promotes Buddhist activities. For the twelfth year, it has implemented the "Dharma Studies" Project, providing an opportunity for employees to study and truly understand the teachings of the Lord Buddha, leading to good morality and ethics applicable to everyday life. Recently.
Equal rights operations management
CP All Public Company Limited has continuously complied good corporate governance principles in its main management policy. Not only does this ensure that the Company's business will be conducted with effectiveness, responsibility, transparency, accountability and fairness to all stakeholder groups, but also attain sustainability growth through corporate social responsibility.
Employees : The Company's employees are a valuable resource and key to successfully achieving its set goals.

The Company organizes both in-house and external training for every position in order to continuously develop the knowledge and skills of employees. The Company has a remuneration and welfare system that is fair, appropriate and comparable to other leading companies. In addition, the Company is committed to continuously developing its employees' knowledge and skills in order to support the Company's growth. Both in-house and external training is organized for every position. The Company has also developed a clear career path for each position in order to provide opportunities for employees to advance according to their skills.

In addition, the Company provides numerous employee rights such as the right to take leave and transfer. Channels for communication between employees and high-level executives have been established to allow executives to understand and directly listen to various problems and suggestions from employees.

An employee satisfaction survey is conducted annually by research experts. Based on the survey, benefits such as hospital fees for employees and their family, life and health insurance for employees, provident fund, Employee Joint Investment Program No.2 (EJIP: July, 1st 2012 – June, 30th 2017), scholarships for employees and their children, loans for in-patient hospital admission, housing loans, and relief program for flood victims have been set to meet the diversified demands of employees. Caring for the safety of its employees, the Company organizes regular fire drills, activities related to safety and 7S and has established a safety prevention system
Customers : The Company gives importance to and cares for customers with the highest responsibility. The Company is determined to give customers the greatest satisfaction in terms of both quality and value for money, through disclosing information to customers in a transparent and fair manner, and quality control of products and services.

Food products in particular must be delicious, fresh, clean, hygienic and nutritious. Furthermore, the Company is dedicated to product development and fostering strong customer relationships. The Company has established a clear policy regarding fair treatment and responsibility to customers in its Business Ethics and Code of Conduct which is generally disseminated and known.

The Company provides several channels for customers to search for information, make business appointments, and send complaints via store branches, post, the Company's website and Call Center.
Shareholder's Rights : The Company gives importance to and recognizes the rights of every single shareholder, whether major or minor shareholders, institutional or individual shareholders, local or foreign shareholders. Therefore, the Company will not perform any acts which are considered as preferential treatment or which will lead to unfair treatment to shareholders under related laws and regulations.

The Company is committed to conducting its business effectively with transparency, prudence, good operating results and sustainable growth, in order to increase shareholders' value in the long run. Moreover, the Company adheres to the principle of fairness and protects shareholders' interests by establishing procedures to prevent the use of inside information for the personal interests of directors and executives.
Respects the intellectual property or copyright
"Codes of Business Ethics" Respect "partners" and "competition" business
The Company has established a written policy and guidelines for treatment of stakeholders. The Business Ethics and Code of Conduct has been published and distributed to all the Company's directors, executives and employees to be strictly followed. The Business Ethics and Code of Conduct has been reviewed and revised to ensure that it can be practiced in reality in order to protect the interests of all stakeholder groups.
Suppliers : The Company's suppliers are treated appropriately, honestly, transparently, fairly, and equitably, without decisions being made based on personal relationships. The Company has established a policy to prevent conflicts of interest to ensure that all business partners receive fair and equal treatment. In addition, an E-Auction system has been set up.
Competitors : The Company operates its business with integrity and professionalism, without any legal or ethical wrongdoings. The Company does not seek its competitors' trade secrets or information through illegal means nor breach agreements not to disclose its competitors' information whether received from customers or other persons.
Maintain trademark 7-Eleven
The Company operates its convenience store business under the Area License Agreement entered with 7-Eleven, Inc., USA since November 7, 1988. Under the terms, the Company is granted a license to operate convenience stores in Thailand under the "7-Eleven" trademark including related trademarks and to obtain training and technical assistance in convenience store business from 7-Eleven, Inc. On August 20, 2003, 7-Eleven, Inc. entered into the Consent Agreement which is an agreement among the Company, the Charoen Pokphand Group ("CPG") and 7-Eleven.