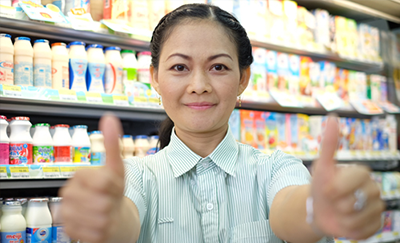 7-Eleven business is one of the top choices for new investors because it is a stable business with constant growth. This is proved by the number of branches throughout the country.
Ms. Jongrak Plengpiw (Khun Nhun), a former private company employee, spent over 20 years of her life as a salarywoman. She resigned to become a housewife to raise her children and opened a small smoothie shop and a self-service laundry shop at home for two years. After that a former colleague suggested that she should invest in a 7-Eleven business and she joined the company's program. Learning more and more about the business, she found out that this business was suitable for her because she has always loved the service industry. With considerable support from her family, she decided to invest in a store.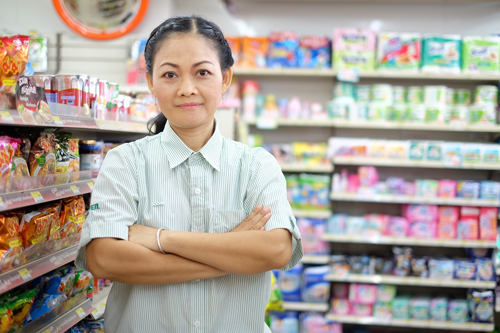 Why did you decide to invest in a 7-Eleven business?
"I have a confidence in the brand 7-Eleven. As a customer, I'd been using 7-Eleven's service for many years and saw how well they were growing. Back then I saw 7-Eleven as a stable business, everybody knew it. That was why I chose to start this business."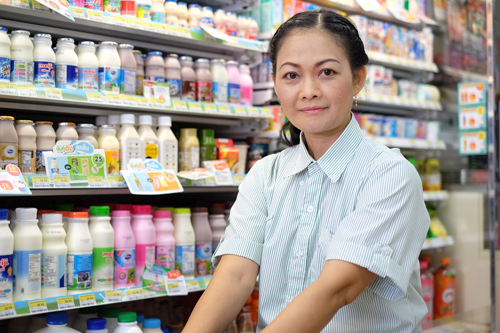 "Since I started running my own store until today, the company never neglects me. They have a supporting team to help you in the beginning so that we could learn and adjust yourselves. They had already learned from their mistakes. We only have to follow the system so that every step of the operation can be audited, which minimizes problems. Even when there is a problem, we would know which department to contact because the company has already paved a way for us to follow.
"I would encourage everyone who is interested in a 7-Eleven business to ask yourself if you love the service industry. A 7-Eleven store opens 24 hours a day. We work mostly with people and it's a heavy job. If you love it and give it enough time, you will succeed."
Those who are interest in a 7-Eleven business
may inquire more information from the Customer Relations Center by phone at 02-826-7800