Want to invest in a 7-Eleven business but don't know where to start? We can help.

If you are not sure how to start your 7-Eleven business, we have a team of experienced professionals to provide you with guidance.

If you do not have a location to open your 7-Eleven store, you can let us select a good location for you.

No headaches with marketing and promotions. We have a team to help make plans for your store.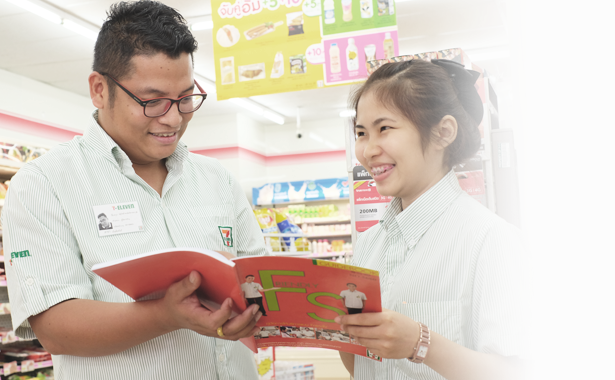 CP All has an advising department for you.
When you come across a problem or marketing and promotional challenges, rest assured that you will receive proper assistance and your store will surely meet the quality standards.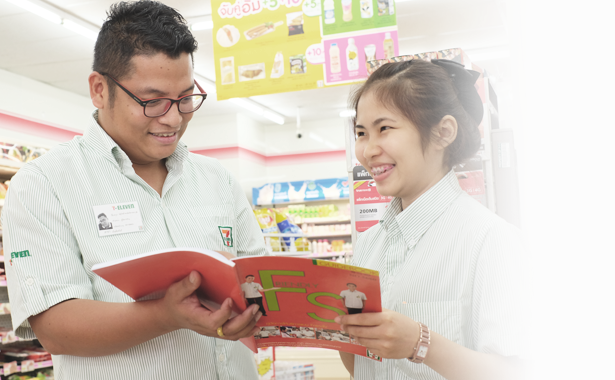 CP All มีหน่วยงานคอยให้คำแนะนำ
ทั้งเรื่องปัญหา การตลาด โปรโมชั่น มั่นใจได้ว่าร้านของคุณ จะมีคุณภาพตามมาตรฐานอย่างแน่นอน
What are the benefits of a 7-Eleven store investment? Let's hear some answers from the real business partners.
The first grocery store owners who chose to invest in a 7-Eleven store
I was the first who invested in a 7-Eleven store business. Now it has been 25 years, thanks to the good management system that has always been ready to provide assistance. The company is also reputable and trustworthy.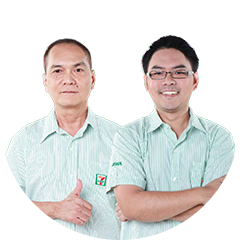 คุณบุญมี – คุณสาธิต บุญยิ่งสถิตย์
อดีตเจ้าของกิจการโชห่วยผันตัวมาทำธุรกิจร้าน 7-ELEVEN รายแรก
ผมลงทุนธุรกิจ 7-Eleven เป็นรายแรก ตอนนี้ทำมากว่า 25 ปี เพราะบริษัทมีระบบการจัดการที่ดี และพร้อมให้ความช่วยเหลือเราตลอด รวมถึงยังเป็นมีชื่อเสียงและความน่าเชื่อถืออีกด้วย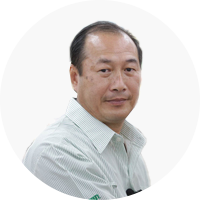 Having a 7-Eleven store that opens 24 hours in a community is like having a center where people can meet.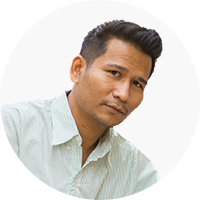 Because I have a confidence in the brand and their methods, now I own two branches and I am about to open my third.