Materiality Assessment
The Company developed its report with considerations from both internal and external factors relating to the operations. This was achieved by materiality assessment, framed by 10 indicators per Global Reporting Initiative Standards (GRI), comprises.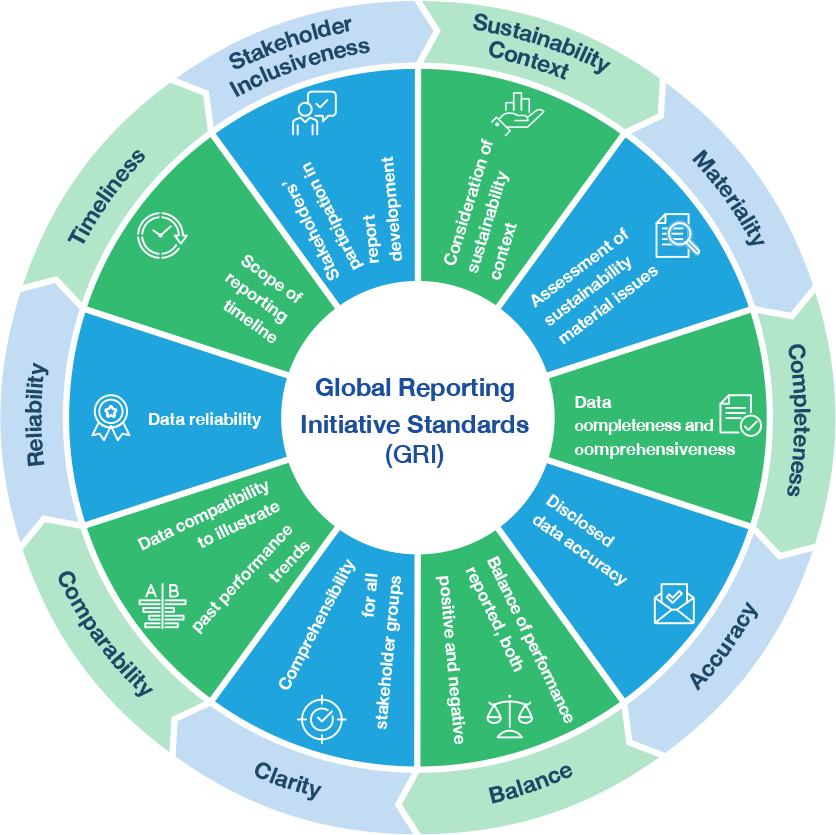 This information serves to facilitate stakeholders' decision-making. The principles contain processes and steps for materiality
assessment as follows.
Materiality Identification


Sustainability Development Sub-Committee consolidates material issues, with considerations on the Company's strategic shift. The source of information facilitating identification of issues relevant to business operations and stakeholders, encompasses economic, social, and environmental dimension, comprising.
Materiality Prioritization


The Company brings material issues, as consolidated from information sources, for initial screening. The issues have been reviewed by reputable expert consultants, coupled with surveys of all stakeholder group's opinions and expectations through a questionnaire. The questionnaire focuses on ranking of material issues, gauging the prioritization of both stakeholders' and the Company's. This includes reviews of other material issues from peer industry and relevant industry. Over 3}688 stakeholders, consisting of both the Company's executives and managers, participated.
Materiality Verification and Reviews for Continuous Improvement
The Company presented material issues to the Executive Committee, representatives of high-level executives, to validate the prioritization, with consideration to the level of influence to stakeholders' assessment and decisions, coupled with the level of significance in economic, social, and environmental impacts. Furthermore, the Company also verifies accuracy of the assessment and the prioritization, particularly concerning all stakeholder groups' expectations, perspectives and suggestions relating to the Company's sustainability performance. Stakeholders' opinions are consolidated, follows by internal meeting to review key information obtained from material issue assessment. Notably, the Executive Committee (Ex.Com), which are high-level executives, is responsible in reveiwing and verifying results of 2021 material issue assessment, as illustrated in the materiality matrix.
Materiality Assessment Results 2021