Materiality Assessment
The Company developed its report with considerations from both internal and external factors relating to the operations. This was achieved by materiality assessment, framed by 10 indicators per Global Reporting Initiative Standards (GRI), comprises.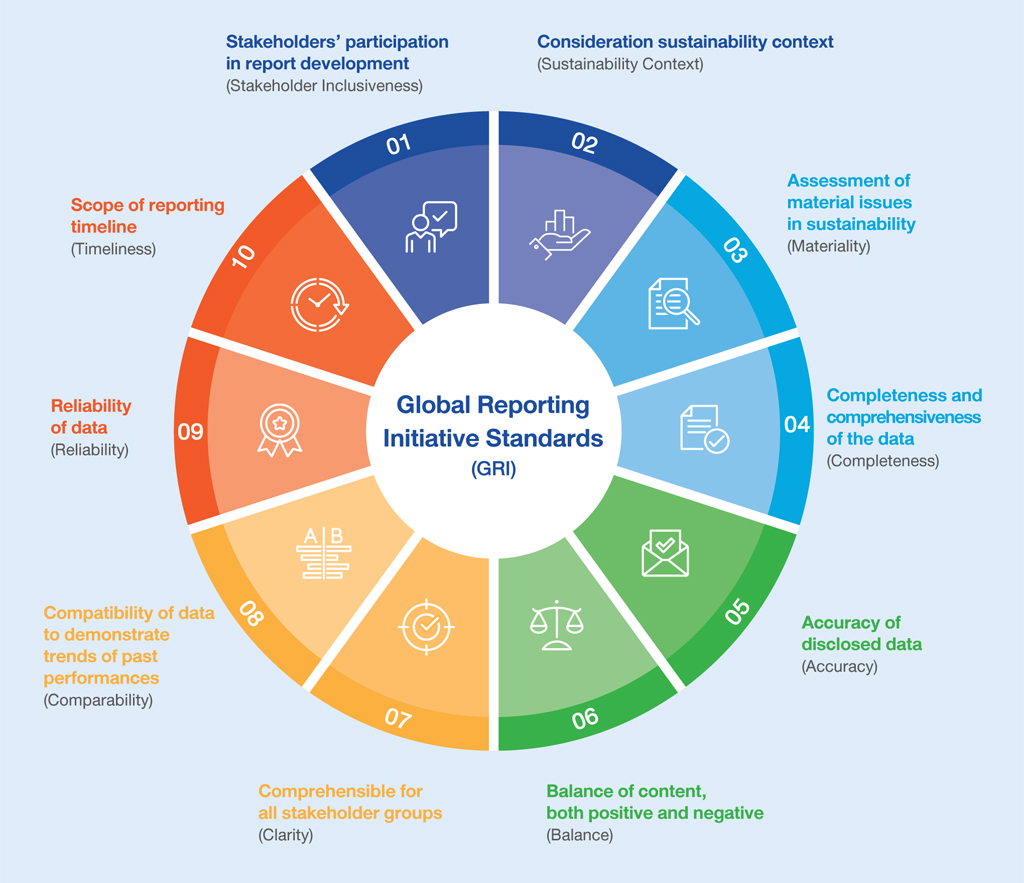 This information serves to facilitate stakeholders' decision-making. The principles contain processes and steps for materiality
assessment as follows.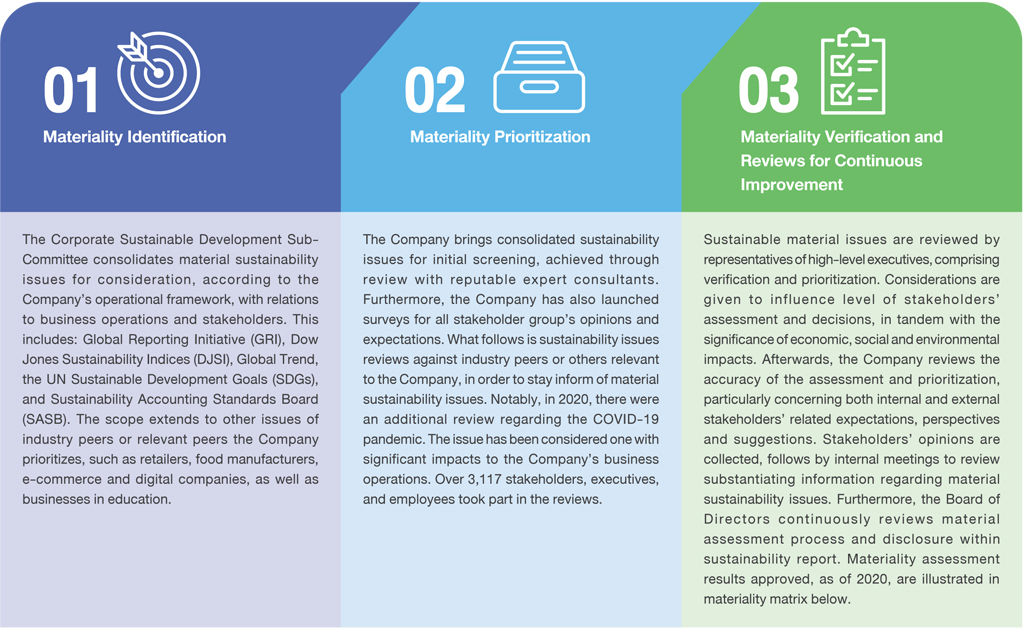 Materiality Assessment Results 2020