CP All Public Company Limited and its subsidiaries ("the Company") are committed to conduct business in adherence with related laws and regulations, both local and international.
The Company has formulated the Business Ethics and Code of Conduct, which is regularly reviewed and updated for executives and employees to follow in performing their duties. In addition, in 2018, the Company formulated and announced the Supplier Code of Conduct handbook and Guidelines, as a guide for business partners to conduct business together responsibly in the supply chain. The handbook will aid the Board, executives and all employees in conducting their works and duties with honesty, just, transparency, firmly in compliance to just and morals. The handbook provides guidance in customer prioritization, social responsibility, political neutrality, stakeholder engagement as well as non-complicity in human rights violations. All personnel are encourage to take actions against corruption, to refuse excessive compensation, to have no relation with bribery, either as recipient or the briber. They must have no conflicts of interests and does not partake in any acts that violate others' intellectual properties or copyrights.
The Company published a Business Ethics and Code of Conduct handbook for executives and all level of employees. The training encompasses 100% of management-level executives, or equivalent.
On-boarding training for new employees and partner stores at 100%
Implementing the integration of training content as part of the training program for new employees To ensure that employees at all levels are aware, acknowledge, understand, and are aware of how to conduct themselves
Governance and Anti-Corruption Training and Assessment
Compliance linked to employee remuneration
CP ALL conducted performance evaluation in 2022. The evaluation has divided into 2 parts as follow:
KPIs in fiscal year (Weight = 70%)
Harmony (5 principles, 7 values, 11 Leadership, Our way) and 6 values of company (Weight = 30%)
- Code of Conduct compliance is included in section 2. Harmony as part of employee evaluation, which links with employee remuneration.
Reward and Recognition Project
CP ALL conducted Reward and Recognition Project in order to encourage employees do good and create value for themselves and communities. The company has divided into 4 categories of doing good, including gratitude, helping people, honesty and Public mind. Employees who do good will receive reward and their good stories are published in website and recorded in the company's Hall of Fame.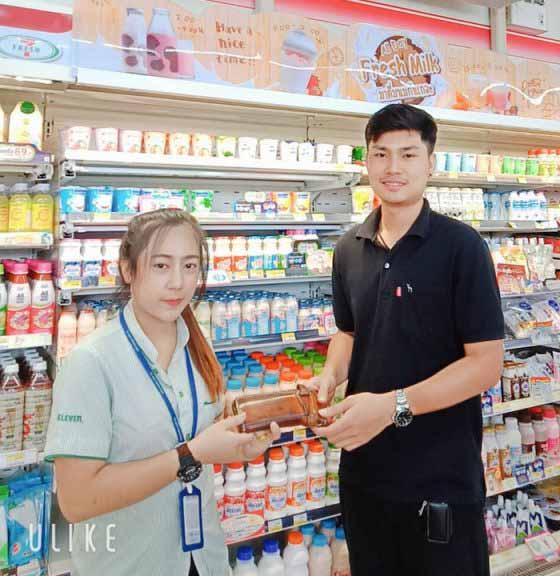 Related Policy and Guideline