CP ALL recognizes the importance of good corporate governance and foresees the impact of misconduct in the organization, which could pose reputational risks. CP ALL code of business conduct prohibits any forms of political activities and contributions. The Company established the Anti-Corruption Policy as guidelines for business operations in order to foster transparency and work in accordance with the directions from the Board of Directors. Besides the anti-corruption policy, CP ALL has other related guidelines including anti-corruption guidelines, donation for charity guidelines, financial contribution guidelines, and guidelines on giving/accepting gifts, souvenirs and reception. The policy is reviewed annually by the Board of Committee under the Anti-corruption Policy and there is an evaluation of risk management relating to corruption, review of related policies and guidelines, and building awareness of anti-corruption among employees at all levels. However, since 2017, there was no spending or any activity related to politics, but only trade association membership fees.
The reported amount consists of membership fees for joining trade association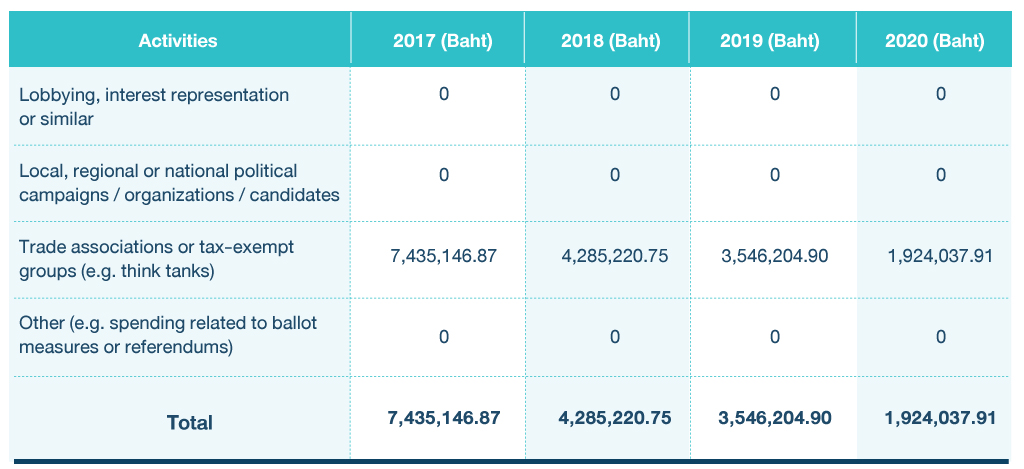 The Company worked as an ally with every sector in order to increase awareness on the trends and needs, and to participate in sharing its views and advice, where, budgetary support was provided, which included supporting qualified persons of the Companies to provide their assistance to the associations as per the table below.

In 2020, CP ALL Plc. participated and supported projects with various organizations as follows.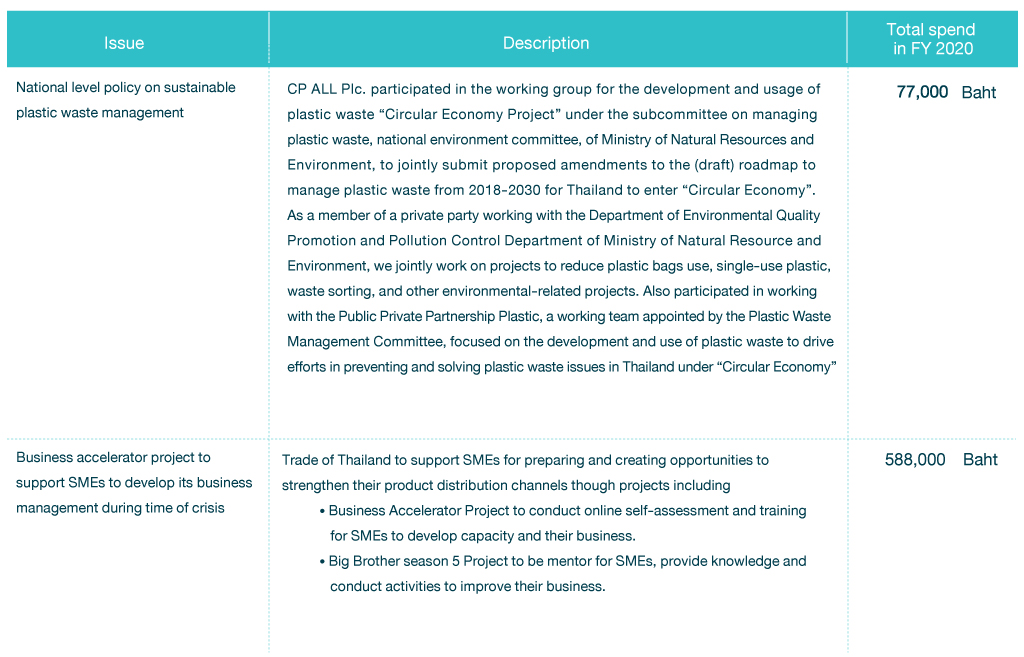 For more details —–> SD Report 2020