Impact Measurement and Valuation
Management Approach
---

The golden banana project
Objective  to supporting small entrepreneurs. Increase product distribution channel through 7-Eleven
The golden banana project is a project supporting small entrepreneurs. The Company aims to support Golden Banana farmers continuously since 2012. The management approach is as follows.

The golden banana project succeeded, meeting the Company's approach and goals. Simultaneously, this project model is also expanded to other types of bananas, such as Nam Wa bananas and Lep Mur Nang bananas. This increases the income of farmers and small entrepreneurs, as well as local employment. The project encompasses a total of 12,860 Rai worth of agricultural areas.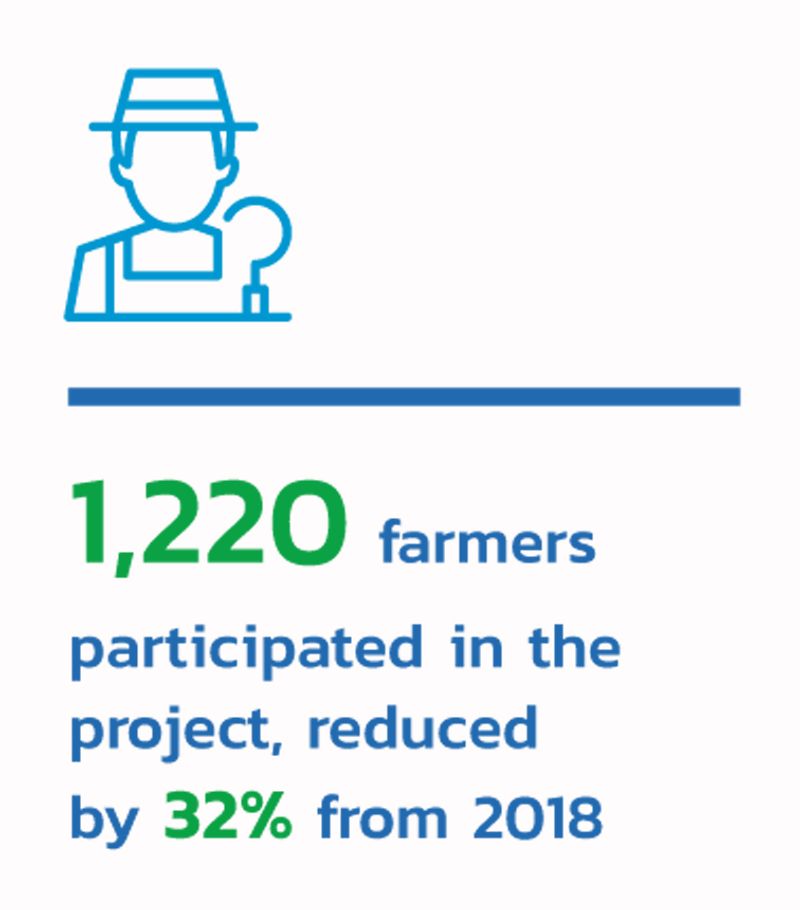 There are multiple factors, such as climate and changing water supply, affecting a large numbers of farmers. This results in lower volume of produce that meet the Company's quality. The Company thus developed and executed according to its support measures, in tandem with the following actions.
1. Provide knowledge on water management according to areas
2. Conduct trials with farmers on a variety of plantation method, such as using plastic sheets as cover to retain soil moisture and deter weeds, as well as opting for droplet watering system instead of sprinkler. The latter system helps reduce water consumption by 70%. Promote sending peeled bananas to subsidiary, CPRAM, to bake as banana cakes and to be used as organic fertilizers / fresh fertilizers. The aim is to minimize loss as much as possible.