Innovation and Value Creation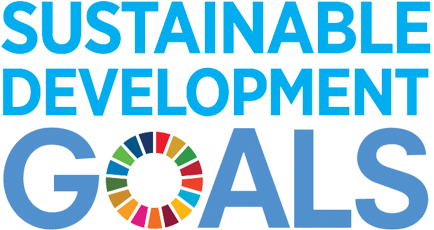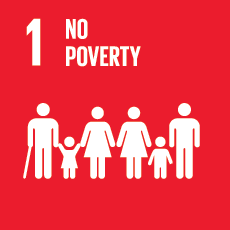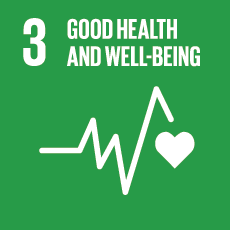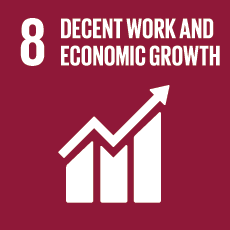 Key Performance in 2022
8,423
million Baht
in value from product and service innovation and process improvement
565
innovations
submitted to the contest


556
innovations
in technology and product development


Significantly Affected Key Stakeholders
Performance Against Goal
2030 Goal
20
%
Income from products and services innovation and new businesses including process innovation
Progress against short-term and long-term goals
Performance Summary 2022
Contest Entries Submitted
Risks and Opportunities
The globalized world has entirely and conceivably operated in the era of digital technology, where technological advancement plays a vital role in business and consumer lifestyles. Digital technology propels online commerce, affecting the values of traditional products and services and leading to "Digital Disruption" or the stage of a halt of business from the influence of innovations and new technology. Hence, a business must re-evaluate and strategize the path forwards in organizational development to meet the technological change in the age of globalization. To fulfill consumer needs and satisfaction and increase business competitiveness in the free trade market, the Company emphasizes the importance of innovative developments, which act as a vital mechanism in fostering added value in products and effective services. The Company promotes consumers' right to good health, including the right to access an appropriate standard of living, such as food, clothing, shelter, medicine, and public services necessary for a good life all through the development and support of various innovations, including both product innovation and production process innovation, the Company aims to facilitate mentioned innovations to benefit the economy, generate value for society and create value sustainably.
Management Approach
The Company recognizes the importance of creating innovations, intrinsically capable of business growth promotion and continuous competition to enhance operations, efficient operations, flexibility, and readiness for the business to respond to change. The Company initiates efforts in preparing and coping with the rapidly changing digital technology landscape through various research and technology developments geared towards positioning the Company as a future leader in innovation management. The framework and operating guidelines are set as follows:
CP ALL Innovation Management Framework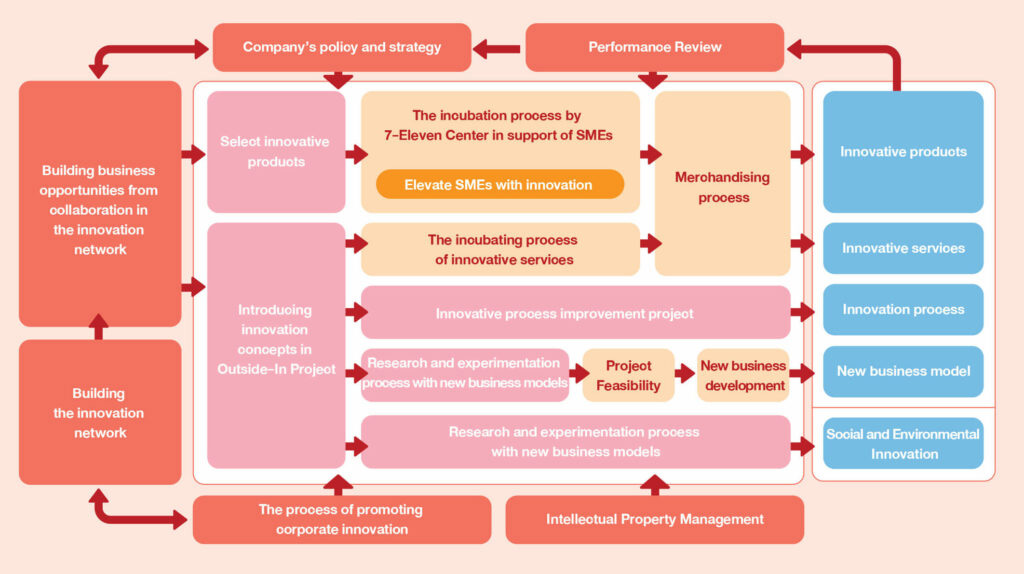 Innovation Research and Development
The Company conducts research and development innovations by focusing on research and development of innovative value-added food technologies for customers, organizational growth-driven initiatives, and activities benefiting society and the environment. Currently, there are two technology and innovation centers:
Food Innovation Research and Development Center to CP FoodLab Co., Ltd.
CP FoodLab Co., Ltd. holds a key role in food innovation and technology research in response to the rapid changes in consumer demand and their specific needs. Through solutions-orientated undertakings from issues and challenges, basic and applied solutions research has been directed to the New Product Development (NPD) team. Currently, CP Food Lab is the center of research and development knowledge in addition to serving as a testing center to support food product research and development within the CP ALL and Charoen Pokphand Group, inclusive of other domestic and international companies such as:
Impacts and Benefits
Food Technology Center operated under the Office of Product Development and Quality Assurance, CP ALL Plc.
Established to facilitate the development of innovation, food management, and food products under the framework of the food chain and ecological balance. Furthermore, technical services and consulting fundamental to developing and ensuring product quality are offered by providing the following main functions:
In addition, the Office of Product Development and Quality Assurance also offers product development services, consulting, and problem troubleshooting of products to interested parties and entrepreneurs.
Impacts and Benefits
Value-Added Innovative Products
The Company responds to changing and diverse customers' demand, add value and promote business growth by being the main proponent of SMEs as well as elevating SMEs' capability and innovation and continuously seeking new products. In 2022, outstanding innovative products were as follows:
Tasty Fit: Healthy Cereal Coconut Milk
The Company has collaborated with 4Care Co., Ltd. to innovate cereal coconut milk developed from rice bran oil, which contains four times less saturated fat than coconut milk. The product is high in vitamin E and contains no trans fats. It is an alternative for consumers wanting to reduce fat in their food while maintaining the taste, deliciousness, color, and flavor similar to coconut milk. The product is certified under the project "Thai food with good hearts" from the Heart Foundation of Thailand under the Royal Patronage of His Majesty the King. Those who are at risk of cardiovascular disease can safely consume the cereal coconut milk as a healthy alternative. Currently, the product is available
in 7-Eleven 4,800 stores nationwide. Tasty Fit generates sales of more than 14 million Baht per year.

Maeban: Bamboo Shoots in Yanang Leaves (Tiliacora Traiandra) Extract
The Company has cooperated with R&D Foods Products Co., Ltd. to innovate ready-to-eat bamboo shoots in Yanang leaf extract. The product retains the natural fresh bamboo shoot taste with good taste when boiled with Yanang leaves and Thai herbs with various properties. The extract further adds a fragrance to the bamboo shoots. The benefits include reducing inflammation from purines and reducing uric acid. The production technology has been developed using the sterilization method. This makes it possible to store at room temperature without refrigeration for one year. The bamboo shoots are cut into bite-sized pieces, making them convenient to eat. Currently, the product is available in 7-Eleven 1,000 stores nationwide. Tasty Fit generates sales of more than 6 million Baht per year.

Fabric Mask Innovation Utilizing Fibers by Perma (continuously)
The Company collaborates with Perma Corporation Co., Ltd. on the production of innovative fibers through integrating increased efficiency synthetic fibers with nano-zinc oxide as a component in apparel and medical textiles. Products include cloth masks, pillowcases, patient bed linens, undergarments, medical uniforms, and patient uniforms with properties to promote the inhibition of bacterial growth. Bacterial growth causes unpleasant odors, allergies, and diseases related to the respiratory tract, wounds, and skin infections. Furthermore, the mentioned fabric exhibits high durability and can be washed more than 150 times. Currently, cloth masks are sold in of 7-Eleven stores and online via 24 shopping platforms.
Impacts and Benefits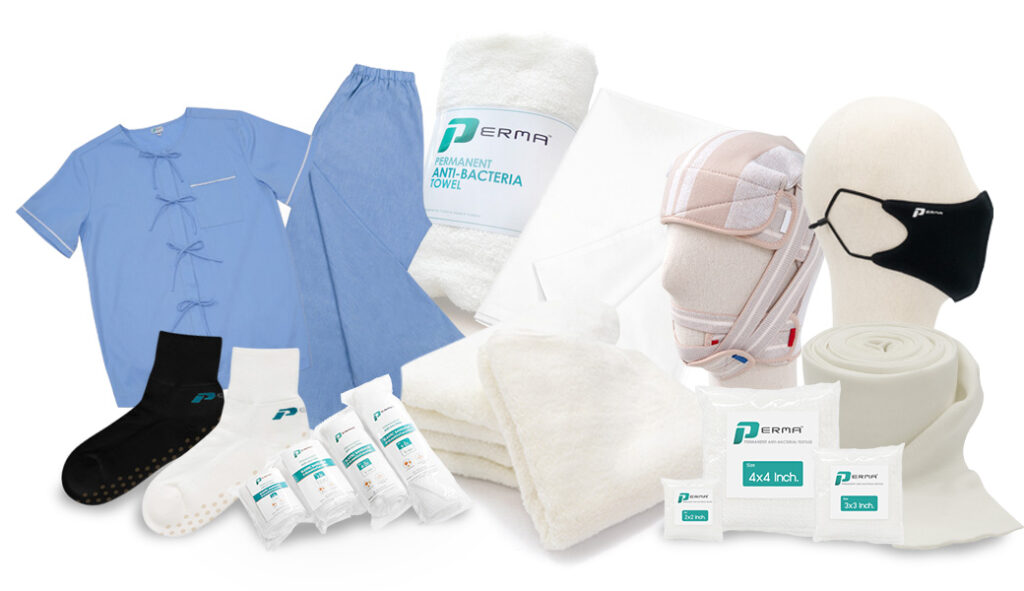 Create service innovations to deliver convenient experiences to consumers with digital technology (Digital Transformation)
Consumers' behaviors have an increasing tendency to buy products and services via smartphones. The business sector, therefore, has to pay attention to the development of technology that will play a role in their daily life and decision-making in the purchase of products and services, as well as promoting the use of digital technology in business operations, especially retail businesses that need more diverse distribution channels. Furthermore, the application of modern technology will elevate business operations to faster and more efficient processes and ready for technological changes in a globalized society and meet the needs of consumers. In 2022, outstanding projects were as follow:
Online to Offline (O2O) Business Platform Development
The Company develops a business platform to enhance a seamless experience for customers, linking products and promotions meeting customers' needs at all levels from offline channels, such as 7-Eleven stores, to an online distribution channel under the platform "ALL Online," a de facto online local-in-the-neighborhood store and the 7-Eleven application on mobile phones. The project operates under the concept of:
Project to promote small and medium enterprises (SMEs) through O2O sales channels
Twenty-Four Shopping Co., Ltd. operates an O2O business and manages sales through offline and online channels via the website, application, e-commerce, Social Commerce, Call Center, and various new channels, facilitating access for consumers to a variety of products. Customers can order, pay, and pick up products anytime, 24 hours a day, at any 7-Eleven store or wait for a delivery at home. The platform has an efficient transport system in all areas. In addition, the Company also supports and increases the competitive edge for small and medium enterprises (SMEs) entrepreneurs by equipping them with the capability to distribute products through O2O integrated marketing channels. Agricultural products can be purchased through online channels with the products delivered the next day or pre-order through the O2O platform, where customers can pick it up at any store they choose or home delivery. Examples of agricultural products are durian, Sai Nam Phueng Orange, Tubtim Siam pomelo, melon, avocado, and other seasonal fruits. Other products include auspicious trees and orchids. The Company aims to distribute income to society systematically.
Impacts and Benefits
Financial service innovation in the communities
Providing financial transaction services, both cash depositwithdraw and verifying customers' identity to open an account via an online system meeting the needs of customers without a bank account, find it inconvenient, or prefer cash. Cases of the target market are those who work in the urban areas and wish to send remittances to their hometown upcountry or parents who make tuition fee payment for their children who study in the city or debt repayment. Currently, Counter Service Co., Ltd., in CP ALL, offers the "Instant Transfer and Instant Receive" service, which is a domestic money transfer service throughout Thailand. The service does not require a bank account. Customers can use only their original ID card to send and receive money. The recipient can immediately receive cash at over 12,500 7-Eleven stores across the country, 24 hours a day, with a maximum transaction limit of 10,000 Baht per transaction and no more than 50,000 Baht per person per day.
Continuous development of the "ALL Pharma See" application
The eXta Plus Pharmacy in CP ALL Public Company Limited has developed the "ALL Pharma See" application as a continuous project for customers to have access to health services that are "convenient and close to home" by providing health advice and medication from more than 300 pharmacists free of charge. Access is via online chat. Other functions include health education services and a search function for nearby Extra Plus pharmacies.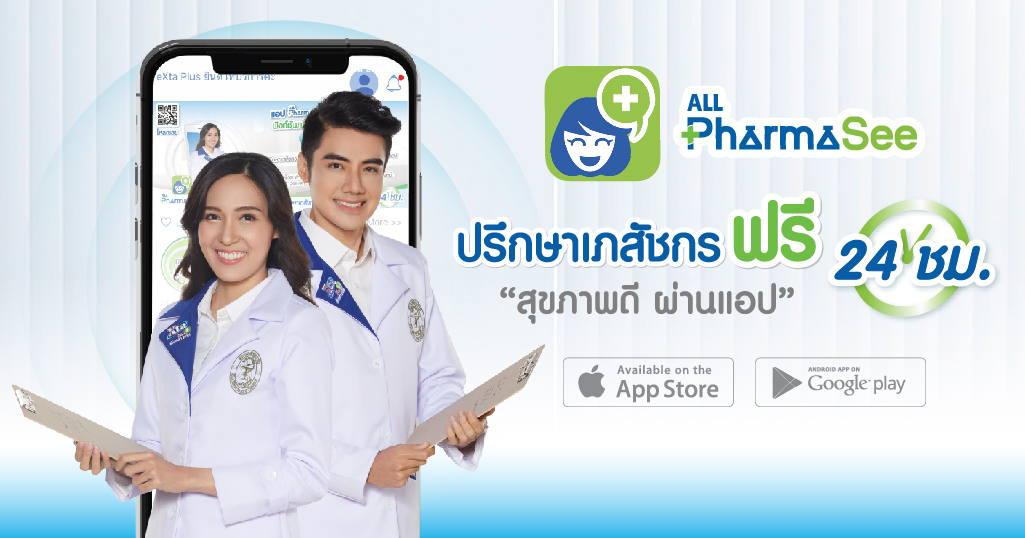 Innovation to improve operation process
The Company continuously improves the efficiency of business operations by bringing modern technology to improve the speed and efficiency of existing processes and streamline work processes for employees and relevant departments. In 2022, the outstanding projects were as follows:
Improving the process of All Receive at 7-Eleven stores Integrate Receiving @ Store project (continuously)
The project aims to enhance the experience of 7 Delivery customers by enabling the function that they could see the products they want instantaneously. The project also solves the issue of the delivery time from suppliers to 7-Eleven stores, allowing the numbers of inventories to be updated in real-time, reducing the risks of discrepancy in inventory record keeping and arduous time spent on the task. The Company has changed the process of receiving inventory from the human process of employee's inspection of products to the process of scanning using the Personal Digital Assistant (PDA) of each employee in an inspection. The system will automatically forward the information to the inventory storage system. Currently, the technology is implemented in all 7-Eleven stores nationwide.
Impacts and Benefits
Develop a product sampling counting process at 7-Eleven stores Sampling Count project
Reduce duration required during inventory counting day at branch shops to conserve time and utilize saved time to serve customers and prevent sales opportunities loss, the Company develops a data analysis system for products with a high shortfall in each store, using the Pareto principle to point out groups of products that must be of focus. Currently, the technology is deployed in all 7-Eleven stores nationwide.
Impacts and Benefits
Collaboration with the education sector to create social and environmental
The Company cooperates with Panyapiwat Institute of Management (PIM) and All Wellness Business to develop an Outdoor Delivery Robot, a 100% battery-powered robot using an unmanned artificial intelligence (AI) autonomous navigation system to deliver product while being non-polluting and noiseless. The outcome of the project creates clean energy delivery that lightens the workload of 7-Eleven store employees during the period when there is a large number of orders at the same time and the case of delivery at night—an efficient assistant for a 24-hour store. For the first phase of development, the robot can deliver two orders at a time. It also increases the safety of consumers and employees. In the testing stage, the real run was launched in the supervised area (Sandbox), PIM building area (PIM), and Thara Park area to ensure that each delivery run is accurate even on different types of roads and obstacles. Currently, the project is under development in Phase 2, under the consideration of designing more robots in various sizes. So, the robots can be ready to meet the needs of receiving and delivering goods in each area. The goal is to expand outcomes, create new business opportunities (New S-Curve), and create new innovations that meet the world of the future.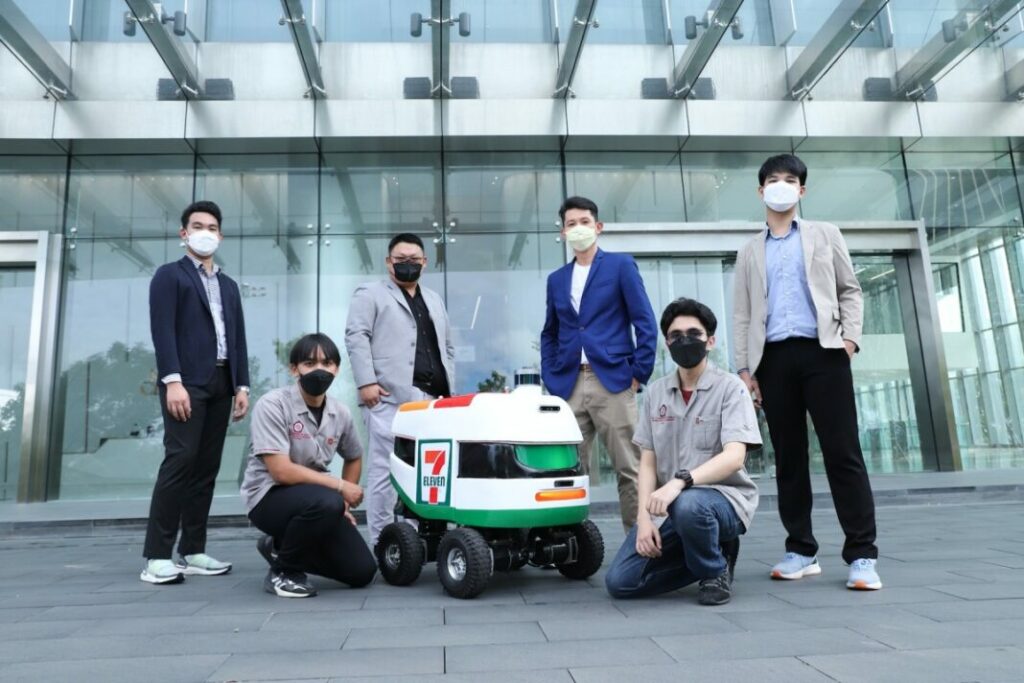 Innovation Culture
The Company realizes the importance of organizational development through the implementation of an innovative culture where training, knowledge, comprehension, and an atmosphere for novel employees' new ideas are enabled, as well as promoting innovators through in-house innovation project contests and forums. CP ALL encourages innovation and honors projects that produce economic, social, and environmental results. These projects include promoting knowledge management within the group by adopting new approaches to expand results and exchanging best practices, such as promoting improved work processes and unnecessary workload reduction for organizational flexibility, among each other. This approach enables employees to create valuable work and innovation for the Company in order to keep up with changes in current and future competitive environments. Furthermore, an innovative culture where executives and employees participate would deliver value to the nation, the people, and the organization.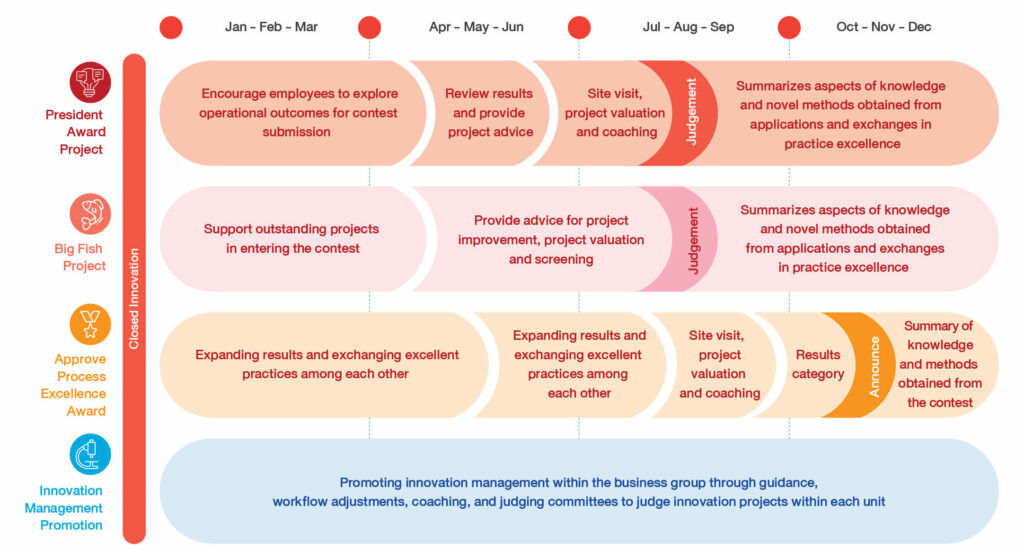 Open Innovation
CP ALL Public Company Limited empowers innovation cooperation with external organizations, both government and the private sector totaling 11 national organizations under the "Thailand Synergy Innovation Driving Cooperation Project for Thai SMEs" by supporting organizations, including small entrepreneurs (SMEs), research outcomes, and inventions. The outcomes provide opportunities to increase marketing channels, exchange knowledge and guidelines applicable to business operations, as well as innovation scale-up to further create value for the organization and society. In 2022, outstanding projects were as follows:
Thunyaosod Project: Sustainable Aromatic Rice with Thunyaosod Social Enterprise Co., Ltd.
The project is a model to promote a business model for society in processing organic jasmine brown rice into ready-to-eat porridge and retains high nutritional value. The project facilitates a group of organic farmers to grow jasmine brown rice 105 according to an international standard and maintain the unique aroma of jasmine rice as much as possible. To achieve this, the process involves the harvesting and processing of rice in appropriate health conditions, including maturation, milling, and storage of rice. The project uplifts the quality of life for 380 organic farmer households in Surin Province and Buriram Province by generating income for organic farmers of more than 18 million Baht.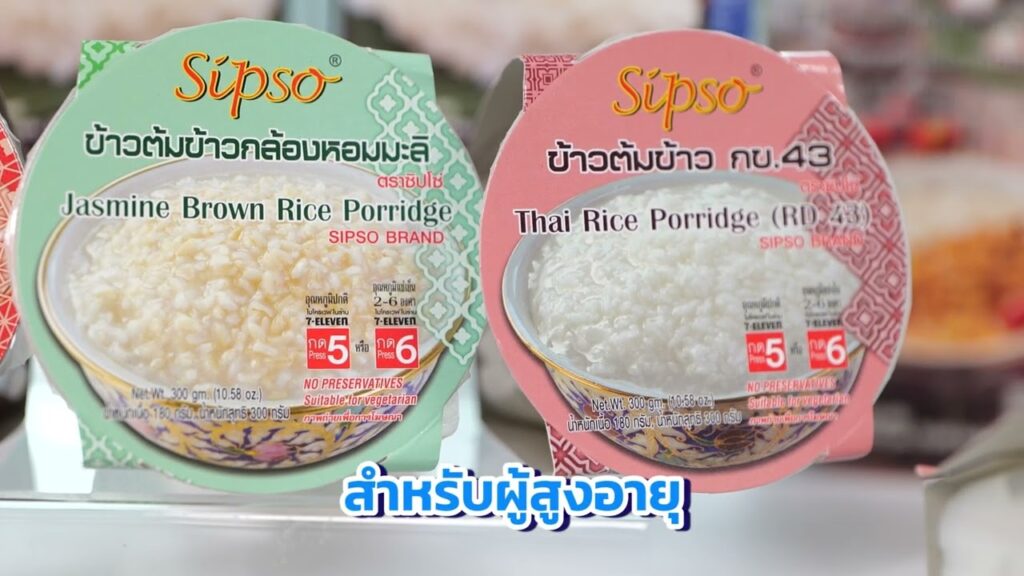 Wastewater Treatment System Project with BioCircuit Technology with Inno Green Tech Co., Ltd.
Wastewater treatment system with a biological electric circuit, deriving from electro-biochemical technology of high-efficiency microbial fuel cells. Benefits of the technology include energy saving, chemical-free, low level of sludge, low in space needed, and easy to use, resulting in odorless, clean, and clear water. The system can treat both organic and inorganic wastewater in one system and does not generate methane and hydrogen sulfide gas, as well as increase carbon credits.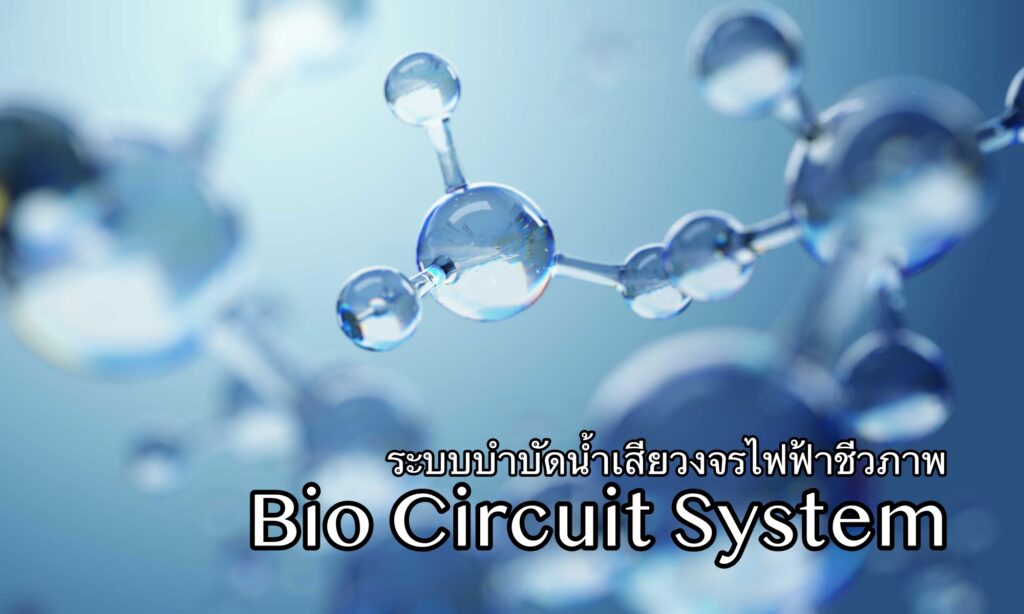 The Development of Online to Offline (O2O) Business Platform
Lotus's has developed an online shopping platform and launched Lotus's SMART App-the platform that comprises online shopping and rewards and connects to an Omni-Channel buying experience that facilitates seamless online and offline integration. The platform strengthens Lotus's O2O business with more than 2,600 stores nationwide by being the fulfillment center for efficient online order delivery by providing the best and SMART shopping experience. Lotus's SMART App is the platform that delivers the value of utmost convenience to customers as it utilizes AI in big data analysis, generating discount coupons, promotions, special privileges, and product suggestions suitable for each customer's needs. The new reward program, My Lotus's, is designed for an easier experience in customer experience in utilization, collecting, and exchanging rewards, more worthwhile, faster, and more suitable to one's needs. The whole operation omits sending statements and coupons to customers' houses-essentially an environmentally-friendly procedure by reducing wasting paper resources for 100% of the operation.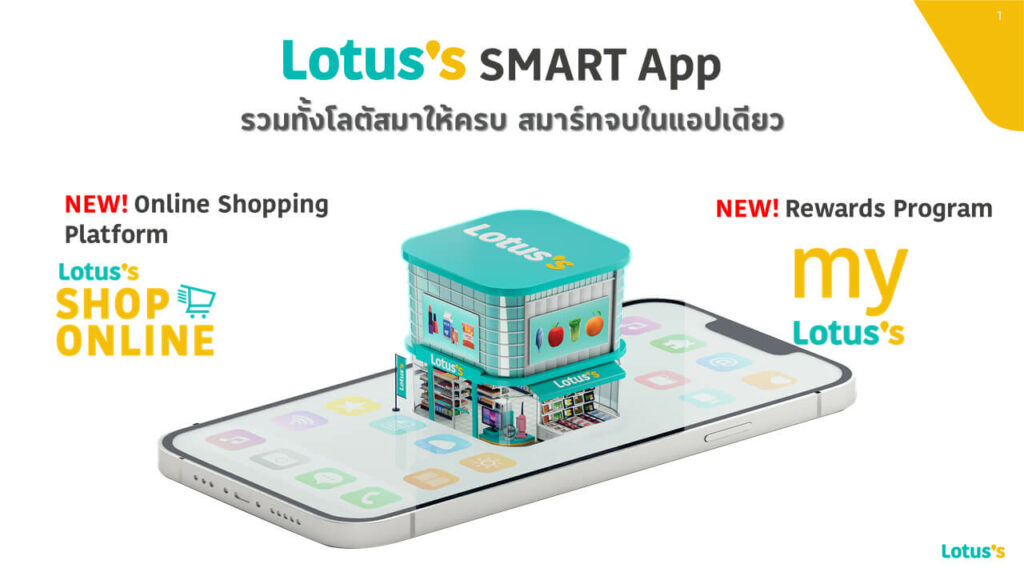 Related Policy and Guideline
| | |
| --- | --- |
| Innovation and Value Creation Policy | Download |