Selecting hygienic food with the consumer health at heart
Key Performance in 2020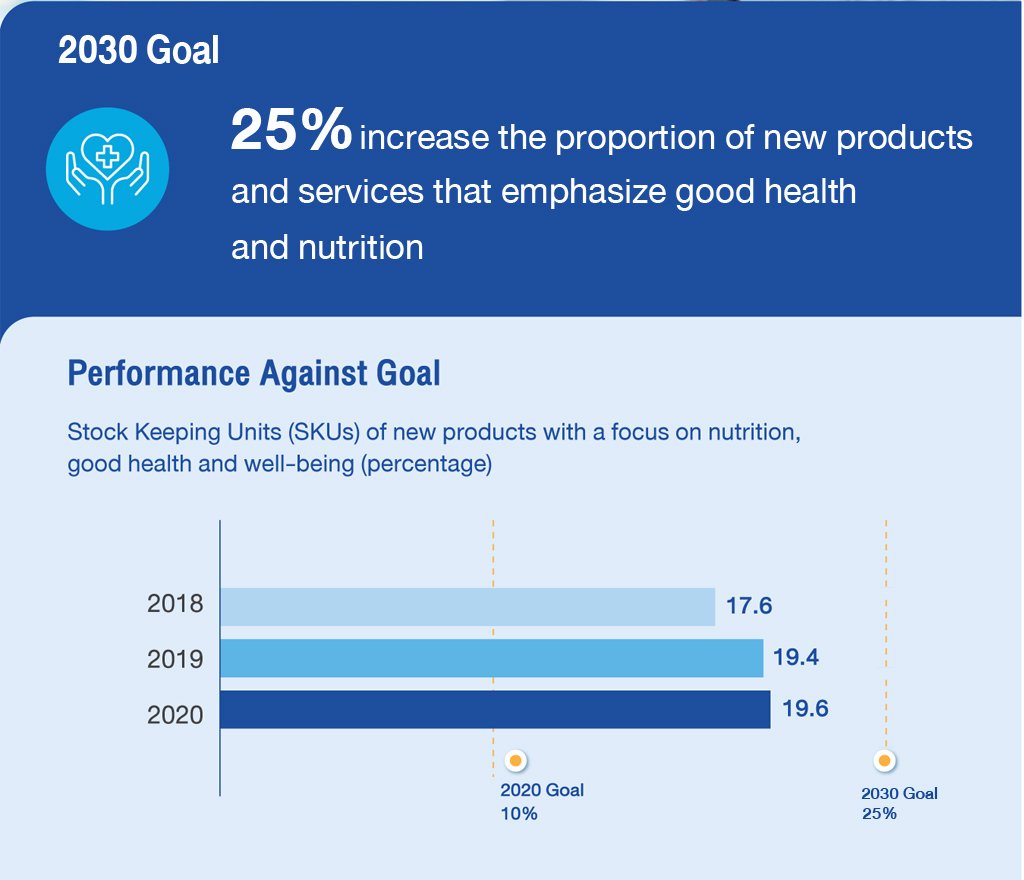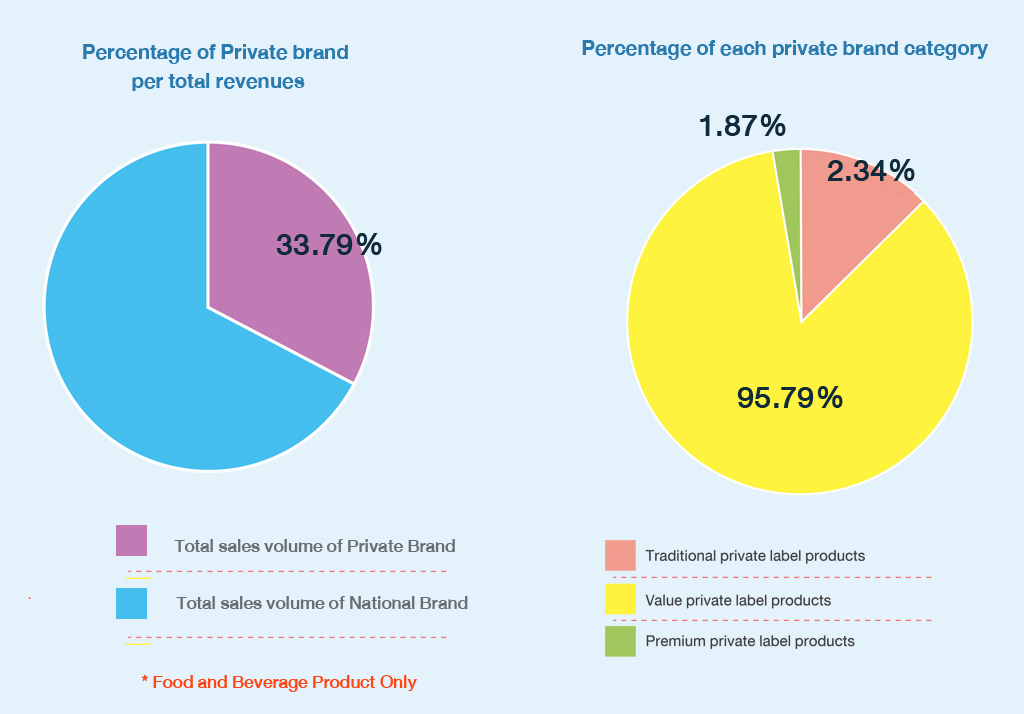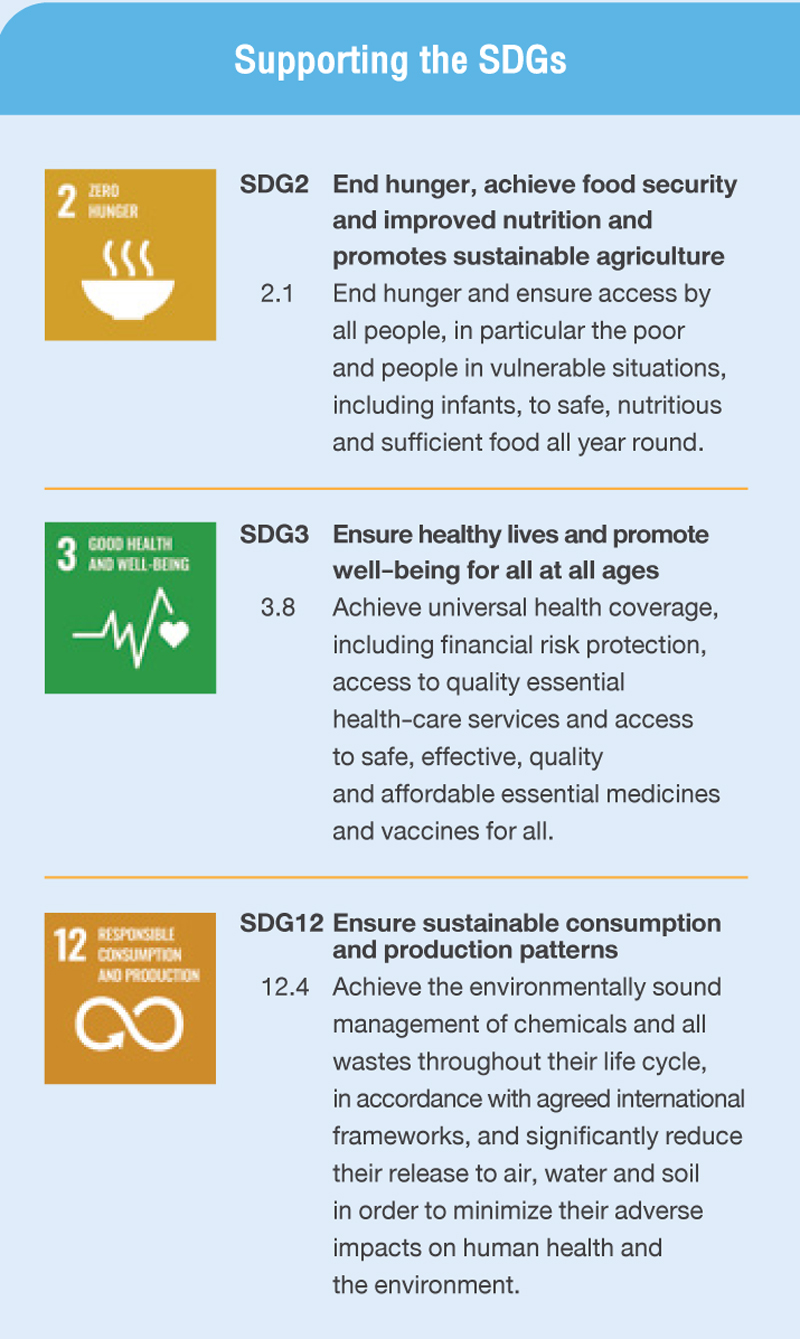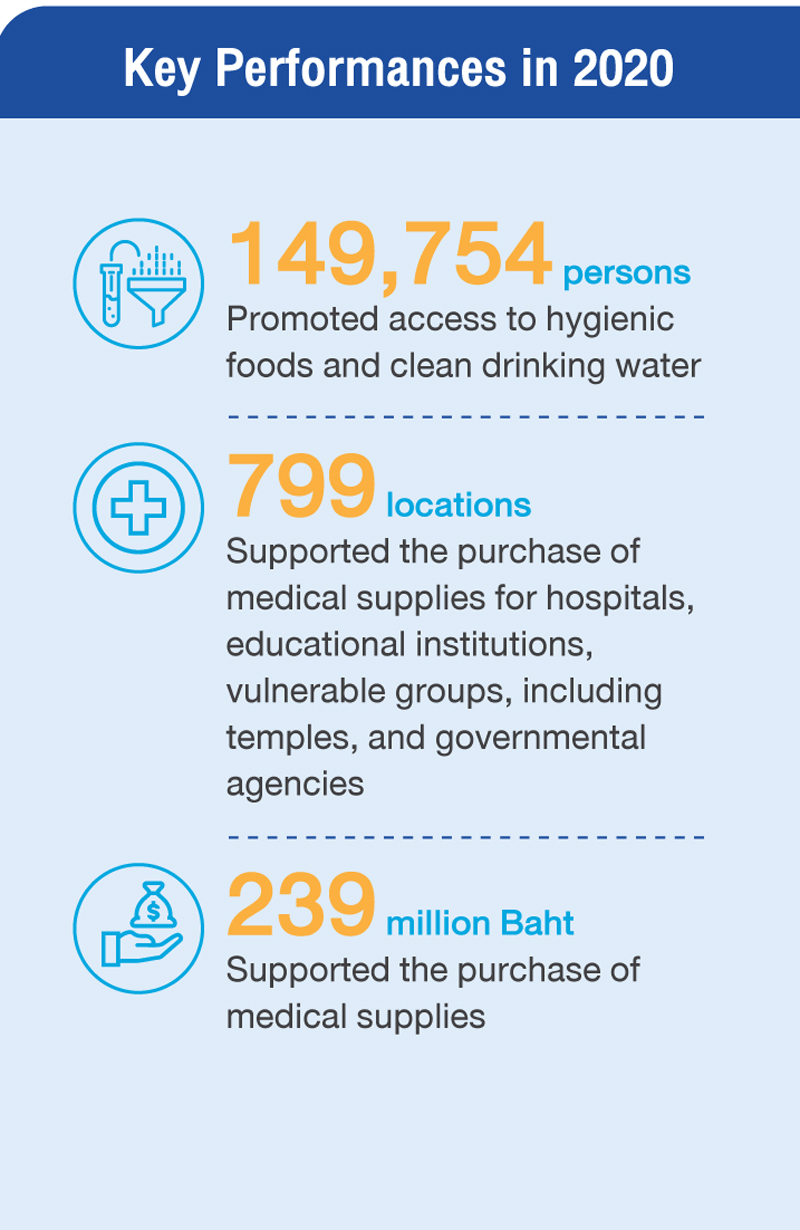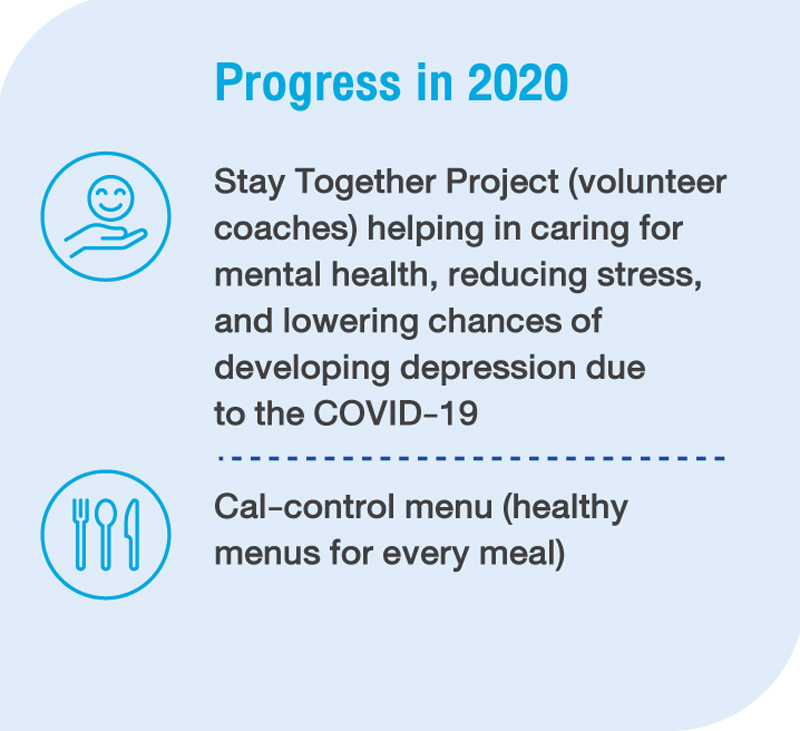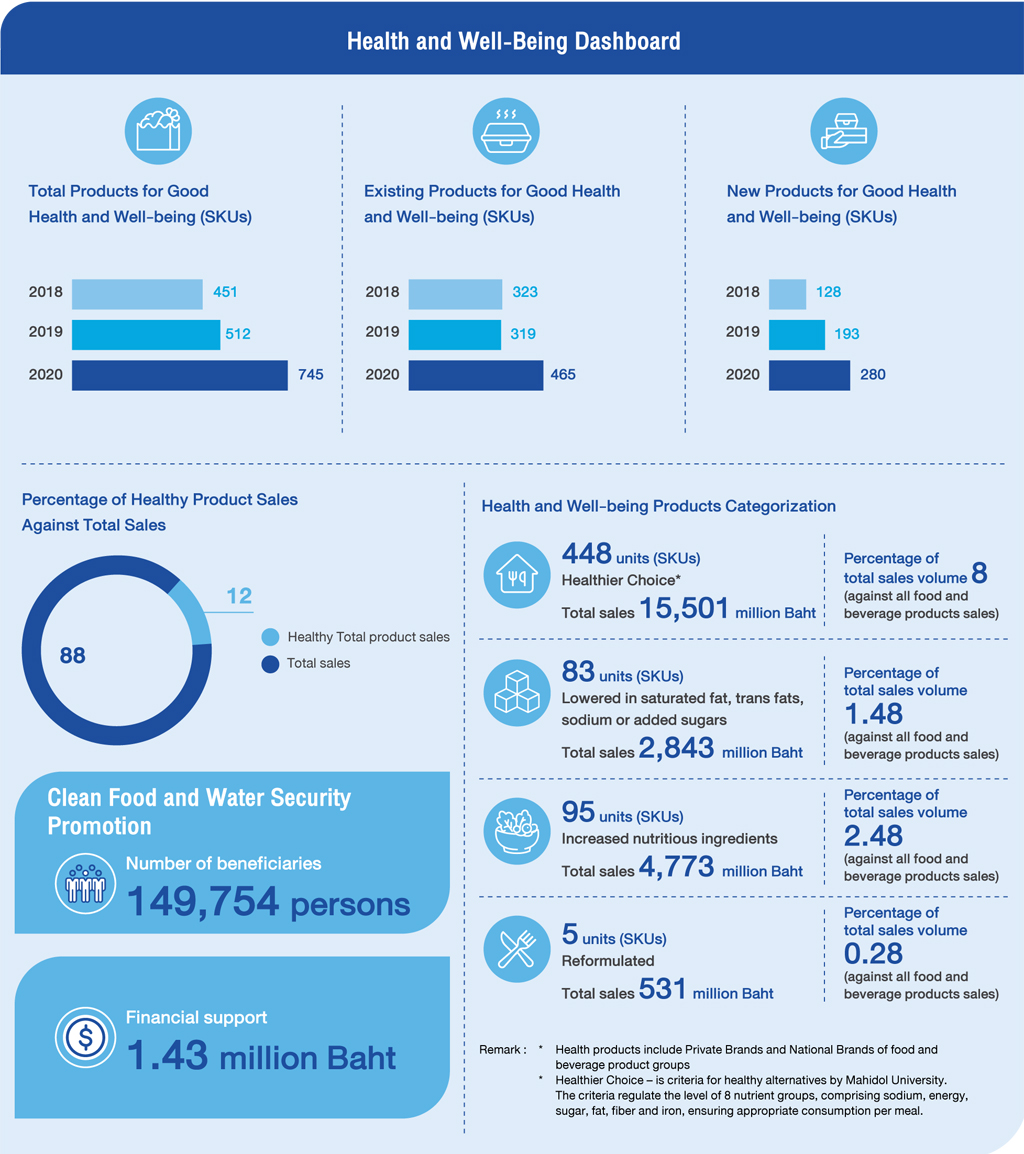 Risk and Opportunities
---
As the Coronavirus disease (COVID-19) pandemic continues, vaccines and preventative treatment for the disease are undergoing development, causing daily lifestyle living conditions to remain unstable. Hence, most consumers are interested in changing their health and lifestyle behaviors, turning to consumption of better food which are hygienic and nutritional in order to strengthen health and protect oneself from disease outbreaks and various crises in this present day. Moreover, knowledge regarding health is the key determining factor of one's health. Therefore, lacking general knowledge on health is a challenging issue. Nowadays more than ever, including the industrial scale, there is a necessity to develop new food recipes which retain the same delicious taste of past products. Despite the COVID-19 inciting several challenges across the world, more opportunities are, in turn, created to learn from and develop change for more sustainable health behaviors.
Management Approach
---
CP ALL Plc. and its Subsidiaries ("the Company") aims to provide good health and nutrition for its consumers according to the policies and approach on quality and nutrition products, promoting accessibility of correct information, and access to great health products for consumers. The Company has developed health products through various entities such as CP Food Lab Co., Ltd., a research and development company, and the quality assurance company, CP ALL Plc. As stated in the chapter on Innovation for Wisdom, Increase in business values. This is in response to the customer's demands on health, food innovations were developed. The food innovations were specifying the product criteria into the health products category, setting strategy for customer awareness such as changing the store front, product arrangement, providing 7-Eleven store employee skills development regarding knowledge of managing vegetables and fresh fruits, and health management planning, beauty and customer well-being in 2019-2023 focusing on improving the nutritional value of ready-to-eat health products, beverages, snacks, and bakeries. In addition, the Company has developed training on "Management and Control of Food for Safety and Food Safety Management" which focuses on preparing and raising customer service standards for consumer food safety, providing an environment for preparation, storage and delivery of hygienic products knowledge and understanding of food handling and control systems to ensure consumption for store manager-level employees to prevent risk factors in delivering unsafe food products to customers as well as giving priority to them, and following preventative measures for food safety issues, in order to become a complete "Conveniently satiated store" under the organization's food safety management.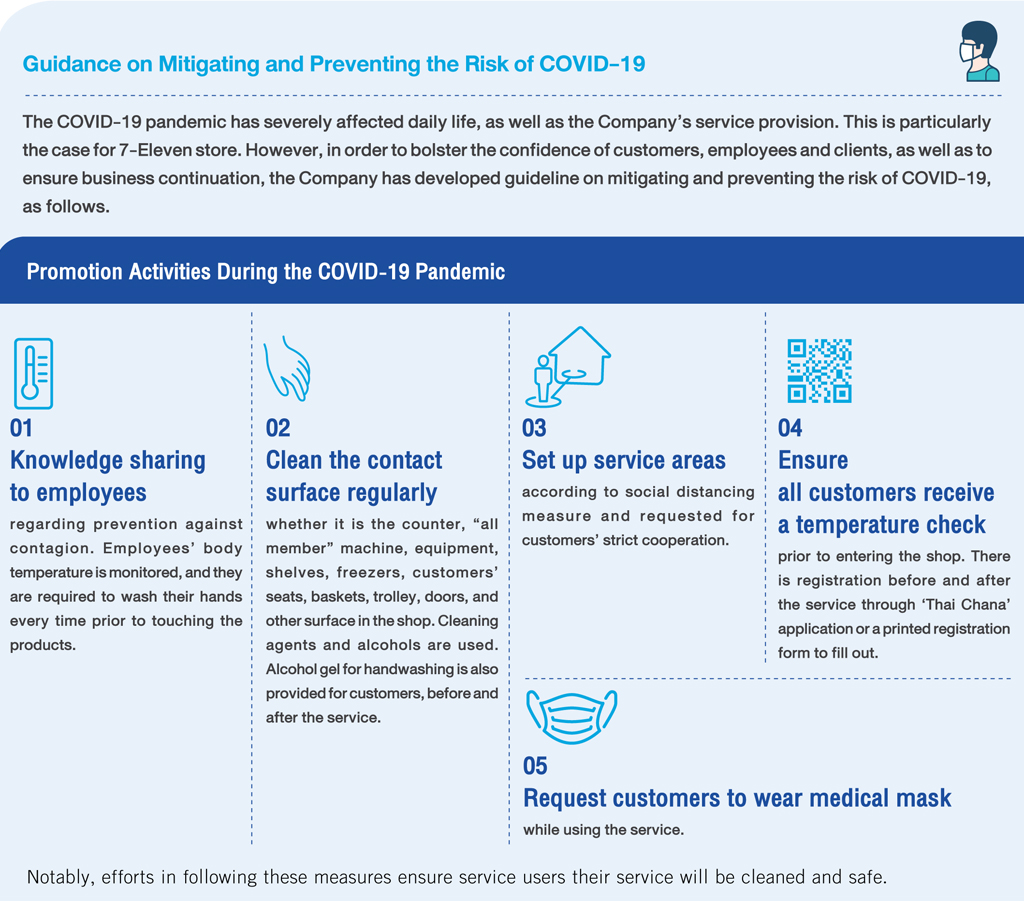 Key Project in 2020
---
"Eat Well, Live Well, Stay Happy" Project
The "Eat Well, Live Well, Stay Happy" program was initiated from the vision to support the good health and quality of life for the Thai people. During the past year, the outbreak situation of the COVID-19 caused consumer behaviors to adapt and change in many aspects. The most notable change is that consumers are focusing more on health and well-being, and being more aware of food choices and exercise, creating more demand in health products including consumption for strengthening, repair and building the immune system as well as the increasing trend of preparing food at home. Therefore, the program has been expanded by creating a business model and demonstration store at the Bangkok Hospital branch (Plaza Building) and to other locations, in addition to procuring and diversifying health products including ready-to-eat product groups, ready-to-make food/ingredients, fresh fruits and vegetables, beverages, bakeries, and snacks for health to respond to the demands of all customer groups, and to increase awareness. For example, by creating a distinct health product corner at the store, recommend the nutritional value of health products through store media and various digital media together while providing skills for employees and developing a systematic work process for employees. In 2020, the Company expanded the "Eat Well, Live Well, Stay Healthy" project to 880 stores and other locations such as dormitories, offices, and hospitals. The 7-Eleven branches participating in the project reported sales of health food group and beverages in total 3,074 million Baht, which is 23.34% of the total sales of the stores which participated in the program. In all, in 2021, the Company plans to expand stores participating in the program to increase by 2,000 stores by expanding the scope to include products for good health from eXta Plus Phamacies providing quality and consultation services regarding health with pharmacists. The "All PharmaSee" application and delivery services for generic home medicine, customers can place orders through the "7Delivery" application to increase opportunities in accessing products and services related to beauty and good health as a method to reach more customer groups and communities.
Results and Benefits

"Eat Well" Program
Promotes consumers to consume good food for a healthier life and creates opportunities to have access to suitable nutritious food and menus. The Company has established a health product guideline which are specifically for the Company, using the food safety standards according to the Ministry of Public Health and other relevant standards and consistent with the type of product. Placing the "Eat Well" logo for products developed with Private Brands and food group and beverages which pass the "Eat Well" standard criteria of the Company is performed. In 2020, the products surpassing the previously mentioned standards created more opportunities for consumers to access nutritious food menus with good nutritional value, in total 12 SKUs.
Results and Benefits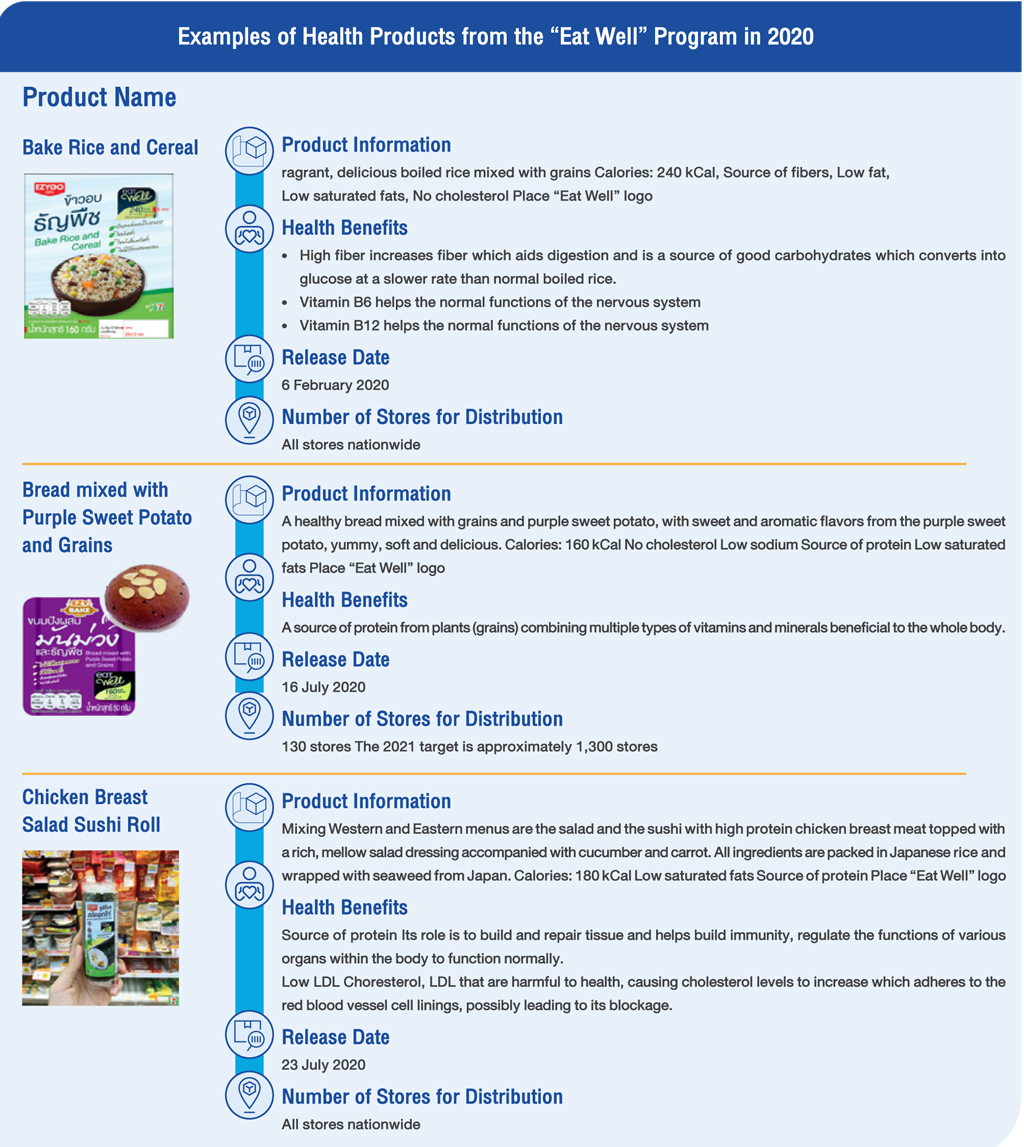 Other Data
---
Product Labeling
The compay is aware of providing product information on ingredients and usage and storage instructions, aiming for consumers acknowledgement on nutrition facts and considering of ingredients that may cause allergic reaction, and to preserve the product properly. Labeling accurate information on healthy diet and wellbeing by creating awareness using the Company's various communication channels such as print and online medis, as well as displaying nutritional information and product description on product labels will be benefit consumer.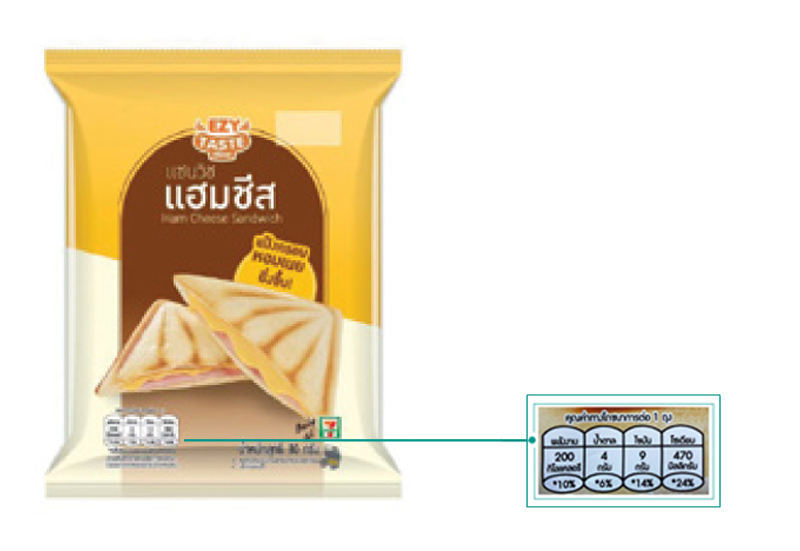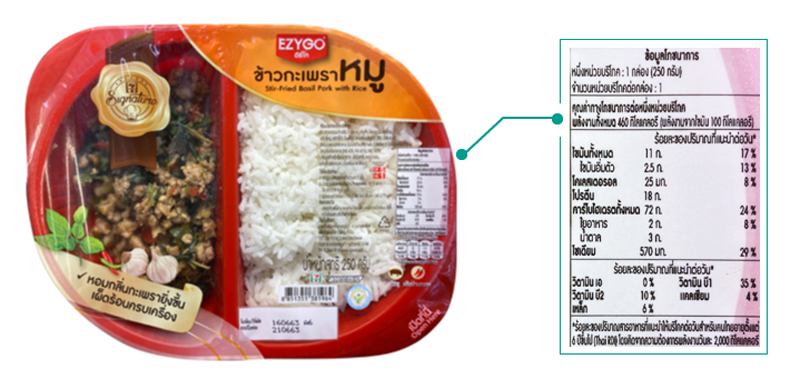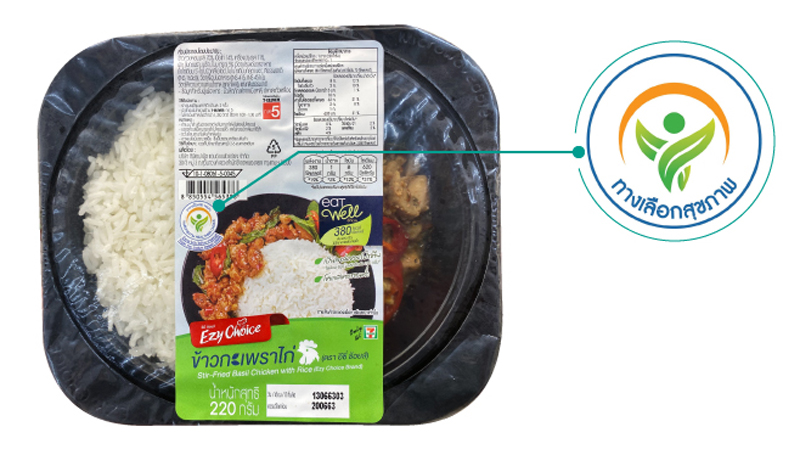 CP Food Lab Co., Ltd.
The CP Food Lab Co., Ltd. is a knowledge hub on testing and certified in the research and development of food products for the CP ALL business group, the Charoen Pokphand Group, and other businesses within and outside the country. It is also a coordination center on research and development with other public and private agencies. It currently has a Research and Development staff of 7 employees. In 2020, it produced 6 technology development projects, and has invested 6.4 million Baht in Research and Development.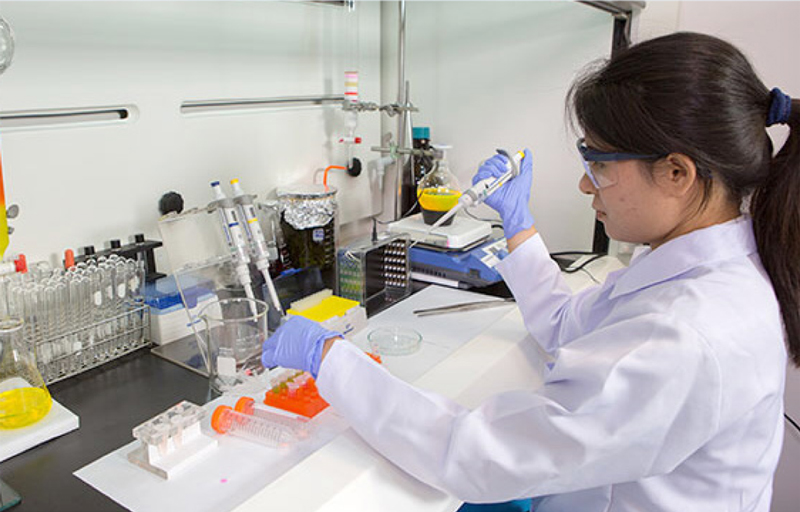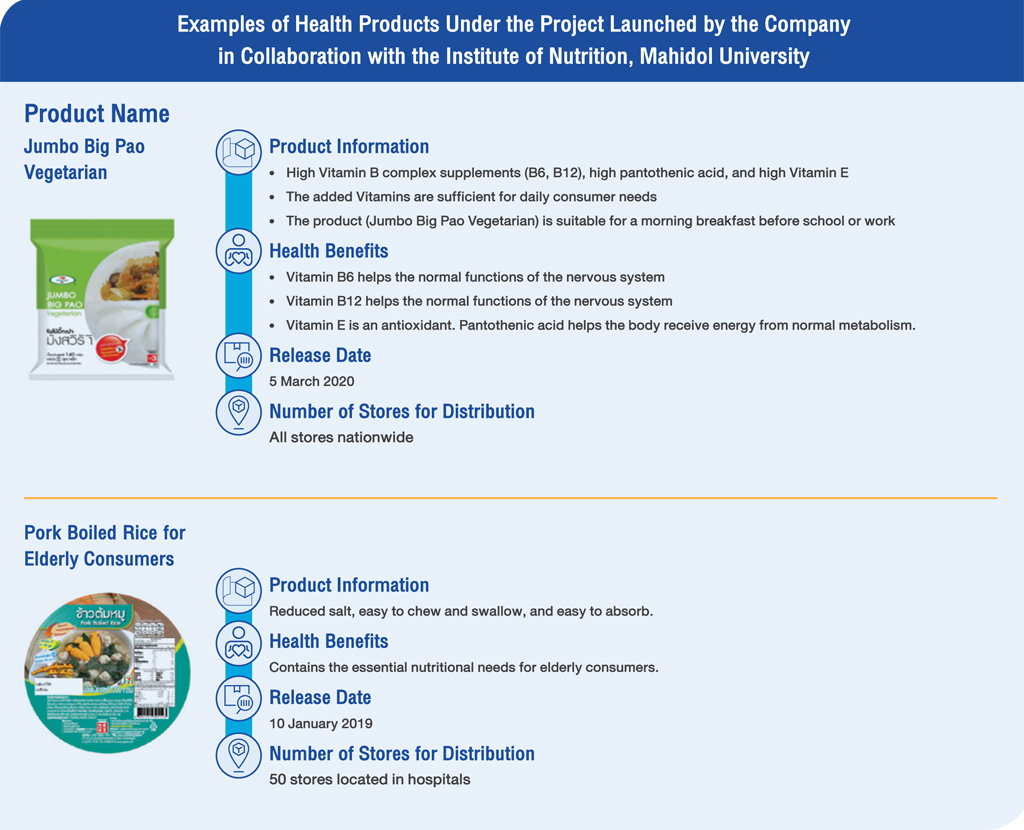 The Product Development and Quality Assurance Division (PDQA), CP ALL Plc.
Responsible for product development focusing in the food and beverage category, the scope starts with determining products' approach in responding to consumer needs, which include health and nutritious products and fruits and vegetables. It also is responsible for developing product recipes; designing production, packaging, safe storage, and delivery processes to ensure that products meet quality standards before they reach consumers. Furthermore, environmentally-friendly packaging has also been developed in alignment with the corporate sustainable packaging policy. This is guided by the primary goal of preventing and mitigating negative environmental impacts and manifesting sustainable development through the circular economy approach, wherein packaging design and materials selection decisions are conscious of the product's life cycle. Factors that are within our direct control include: benefits, safety to consumers and communities, alignment with market needs, competitive production cost, appropriate waste management with the highest value returns, and sustainably procured from renewable resources. Currently, there are 55 staffs for product research and development. In 2020, there were 668 product development initiatives, and a research & development investment of 9.55 million Baht.
Health & Well Being Performance Data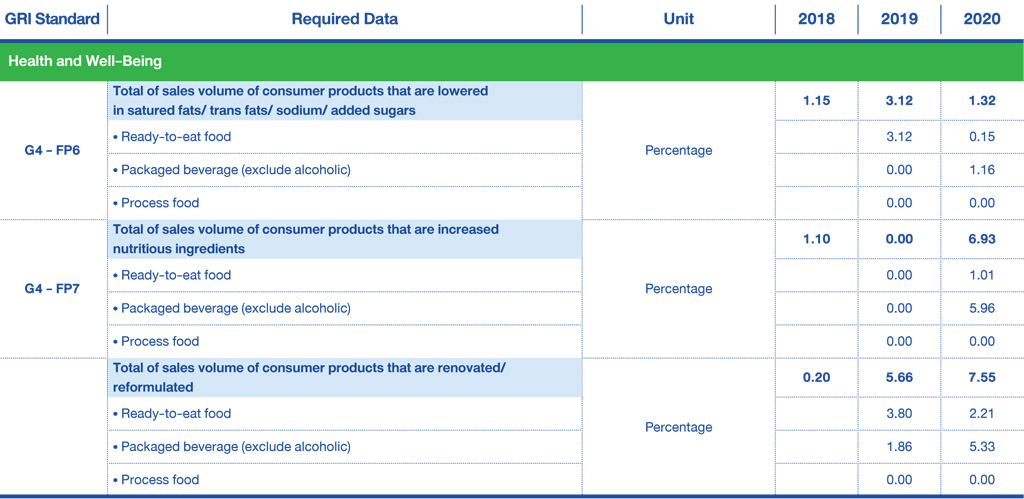 For more details –> SD Report 2020
Related Policy and Guideline