Good Health and Well-being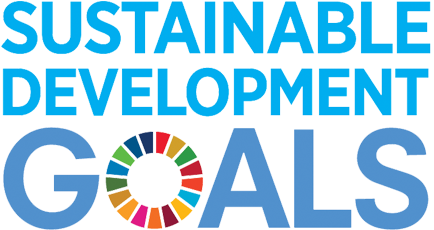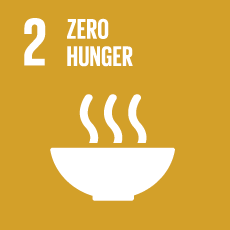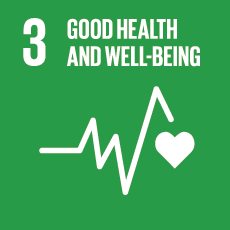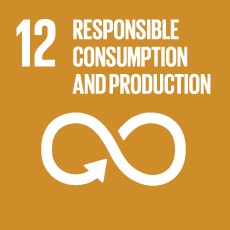 Risks and Opportunities
Healthy food trends have become very popular. From various research studies, the findings present the average growth rate of 2.4% for the value of healthy food and beverage consumption in 2020. The healthy food businesses also have a considerable growth rate, meaning most consumers have changed their behavior in self-care by choosing good nutritious food with consideration to their health, becoming healthier amidst the current epidemic. The Company is aware of learning, developing potential, and upgrading its capability in researching healthy products, e.g., preservative-free food, sugar, palm oil, no artificial color and fat-free, alternative protein food, and superfood—all to promote good health of the people, consumers can have access to safe and nutritious food. This is in response to the sustainable shift towards healthier behavior.
Performance Against Goal
2030 Goal
25%
Increase the number of new health & nutrition products and services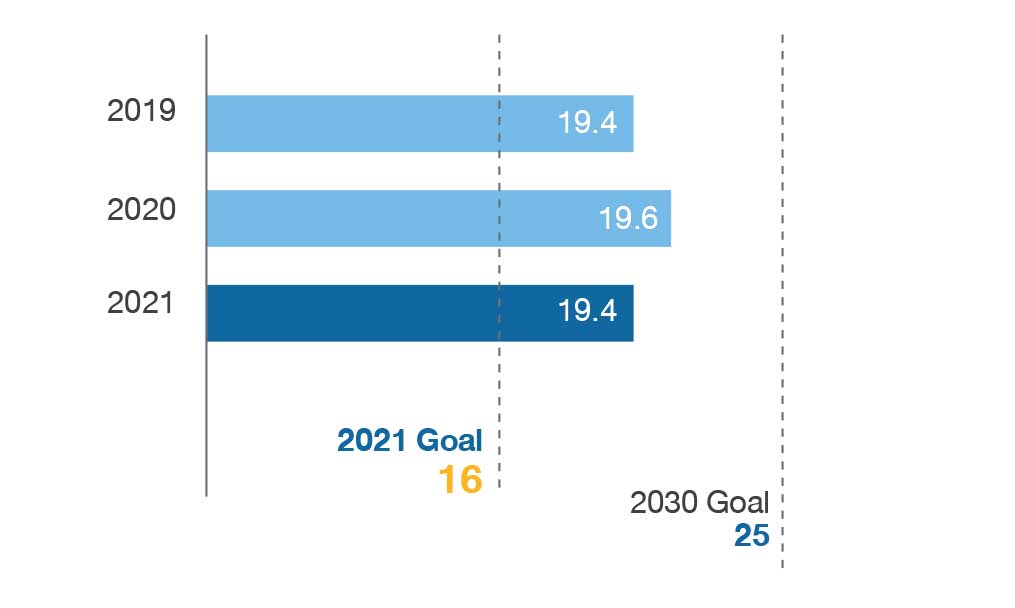 Performance Summary 2021
Total Product Focusing on Health and Wellness (Items: SKUs)
The Number of Existing Products Focusing on Good Health and Wellness (Items: SKUs)
The Number of New Products that focus on Good Health and Wellness (Items: SKUs)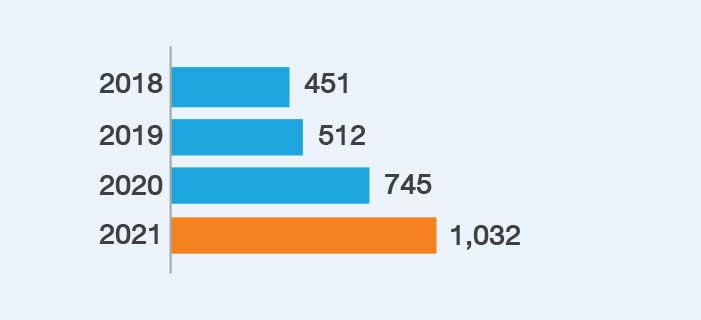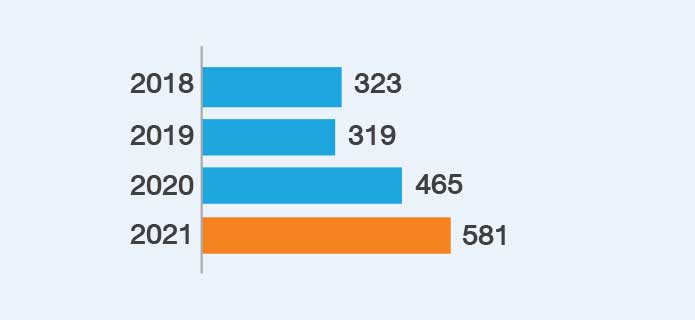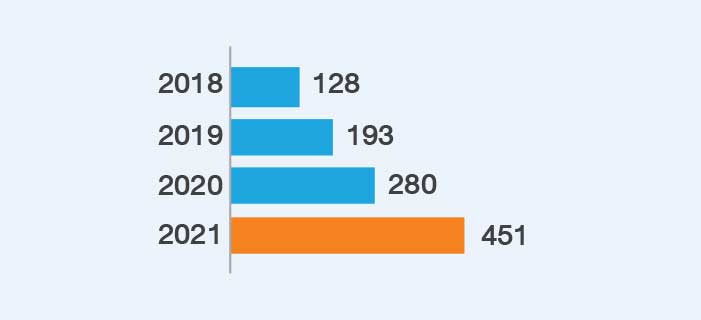 The Proportion of Sales of Co-developed Products (Private Brand) to Total Product Sales (%)
Proportion of Sales of Private Brand Products by Category


Share of sales volume of Health and Wellness products as a percentage of total sales volume of consumer products (%)
Healthy alternative products


Product that are lowed in saturated fat, trans fats, sodium or added sugars
Product that contain increased nutritious ingredients
Product that reformulated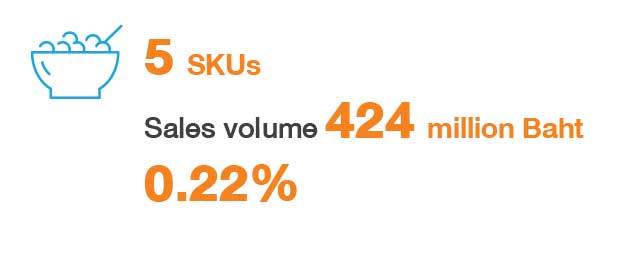 Remark: 1) Percentage compared to total food and beverage sales 2) Health products cover private brands development products and national brands of food and beverage 3) Healthier Choice Criteria by Mahidol University on nutrient control in 8 categories, namely sodium, energy, sugar, fat, mineral salt, fiber, and iron, to ensure proper dietary intake
Nutritional Labelling on Products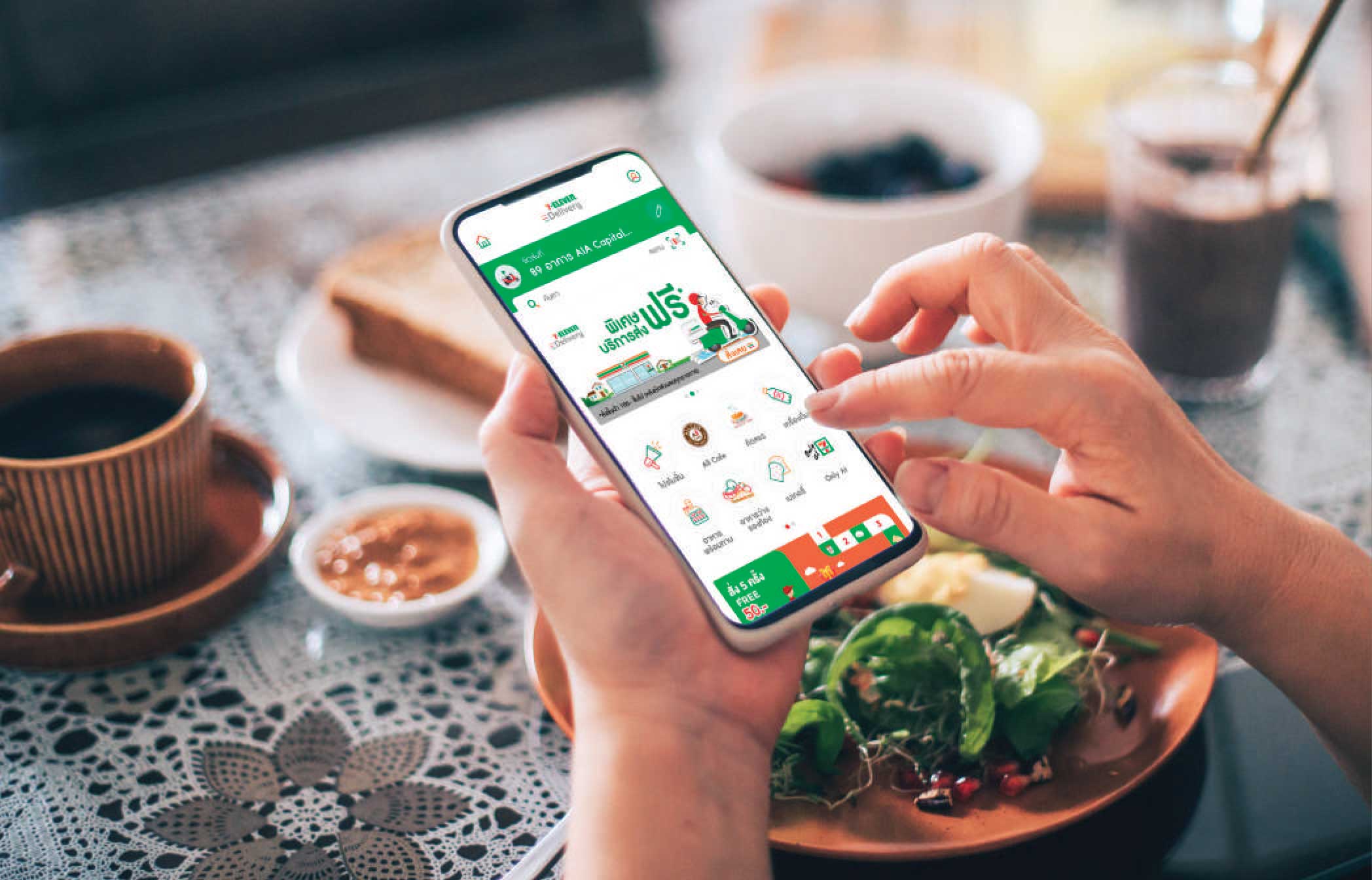 Management Approach
CP ALL Public Company Limited and its subsidiaries ("the Company") have initiatives related to good health and nutrition and operate under the Health and Nutrition Policy-involving food products, access to information, and communication on the issues. Examples of these operations are food production processes that comply with national regulations and standards, promoting activities on the access to good health for consumers. The Company also collaborates with internal and external departments to exchange knowledge, seek advice, participate in research, and develop healthy food products, for example, food products without sugar, no artificial colors, no fat, dietary fiber, iron, etc. Other activities include selecting quality ingredients from responsible, certified, and verified sources, especially for Genetically Modified Organisms (GMOs) goods. In addition, the Company formulates a strategy to create customer awareness. The initiatives include adjusting the image of the 7-Eleven stores, efficiently arranging healthy food products for more convenience and access for consumers as well as organizing a campaign to stimulate the consumption of Health and Nutrition Products. Moreover, due to the COVID-19 pandemic, the Company has set measures to maintain a hygienic and safe environment to build confidence for customers in 7-Eleven stores. Routine activities are cleaning the surface area regularly, determining specific service areas to maintain social distancing, requiring all customers to wear masks and get a temperature check before to store entry, as well as educating and communicating with employees about epidemic prevention measures; that they need to wash their hands every time before touching and preparing products.
Examples of Healthy Products Available at 7-Eleven Stores
1. Ready-to-Eat Water Chestnuts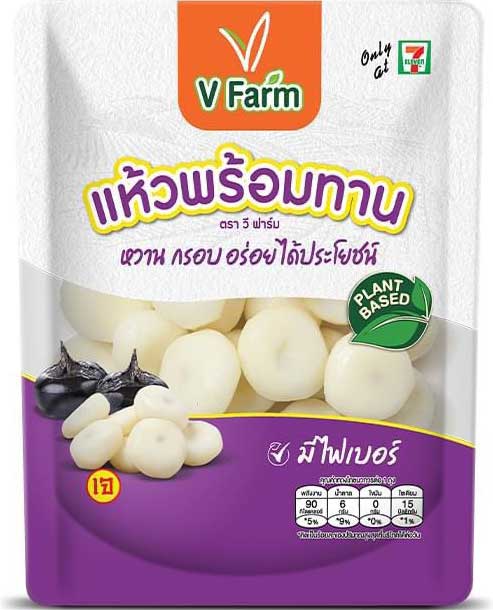 Product Features:
Water chestnuts are selected from Si Prachan District, Suphan Buri Province, the best plantation area in Thailand. Chestnuts selected are large-sized, white, and light yellow in color, sweet in taste, crispy, firm, juicy, peeled, and ready to eat. The chestnuts are rich in nutrients

Health Benefits:
– High in fiber, which is beneficial for the digestive system, reduces constipation, supports proper functioning of the digestive system, and also helps to control the blood sugar level and cholesterol level
– High in Purin, which helps quench thirst and cool down. Other benefits are eliminating waste within the body and nourishing the lungs


Number of stores the products are available:
all stores nationwide
2. Stir-fried Fusilli with Chicken (Chef Cares Brand)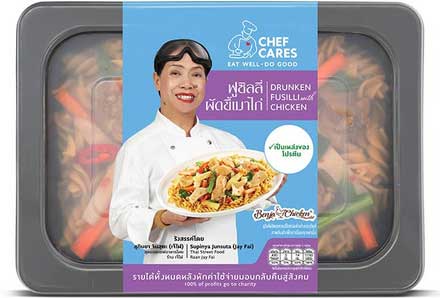 Product Features:
Secret menu created by the master of street food. Make ordinary menus special. Using fusilli imported from Italy, stir-fried with chunky chicken pieces and secret recipe curry. It is also rich in nutrients from vegetables. The ingredients are roasted in a hot pan to bring up the aroma, just like eating at a restaurant

Health Benefits:
a source of protein and provides nutritional values

Release Date:
28 October 2021

Number of stores the products are available:
all stores nationwide
3. Mama Oriental Kitchen, Bacon Carbonara Flavor 85 g.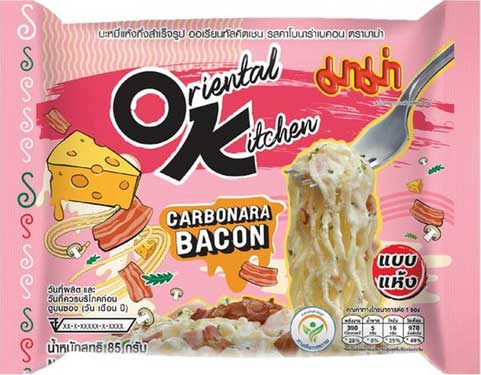 Product Features:
The new flavor of Mama Oriental Kitchen Instant Noodles this year is Dry Bacon Carbonara and Carbonara Sauce. Rich with cheese, sprinkled with bacon. Crispy, fragrant, creamy, the sauce goes well with the thick and soft noodles

Health Benefits:
The product meets the criteria for obtaining the Healthier Choice label within the instant noodles category. The product contains no more than 1,400 mg of sodium per serving over 70 g.


Number of stores the products are available:
all stores nationwide
4. Vitaday, Vitamin C Collagen Orange Flavor 480 ml.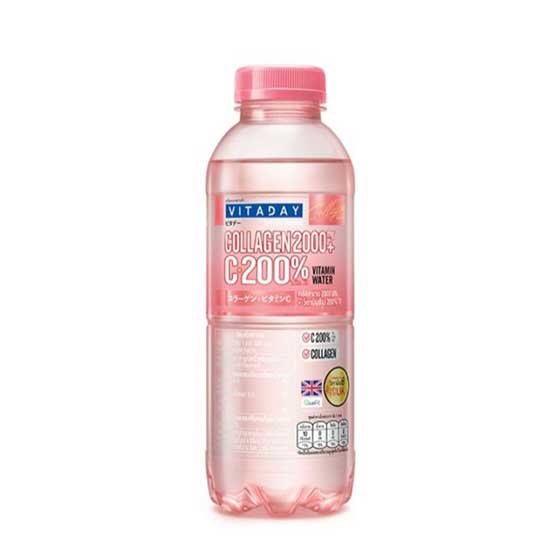 Product Features:
help to strengthen immunity and slow down skin aging: no sugar, no fat, no sodium-the products for health enthusiasts

Health Benefits:
Vitamin C 200% imported from the United Kingdom
– Strengthen the immunity
– Antioxidant
Collagen 2,000 mg.
– Support collagen formation for the normal functioning of the skin
– Nourish and slow down skin aging


Number of stores the products are available:
all stores nationwide
5. Singha Lemon Yuzu Soda 330 ml.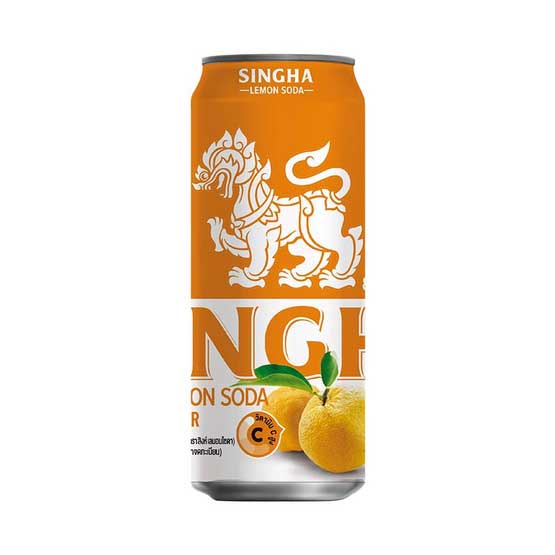 Product Features:
Sugar-free drink, 0 calories, and high in vitamin C. Suitable for health enthusiasts who want refreshing drinks

Health Benefits:
A Healthier Choice label


Number of stores the products are available:
all stores nationwide

Building Awareness; Promoting Consumption of Healthy Products
The Company cooperates with various agencies internally and externally that have expertise in food—these are the National Science Technology and Innovation Policy Office (STI), Institute of Nutrition, Mahidol University, and CP Food Lab Company Limited, which is the Company's food research, development and analysis company; it is profiled in the Food Inno-polis project, which is responsible for research and development and balancing products' nutrition such as sodium, sugar, fat, trans-fat, etc. to meet the needs of consumers in each age range and those who require specific nutrition such as patients, etc.
Examples of health products developed by the Company in collaboration with the Mahidol Institute of Nutrition by using Nutrient Function Claims
1. Pork boiled rice for the elderly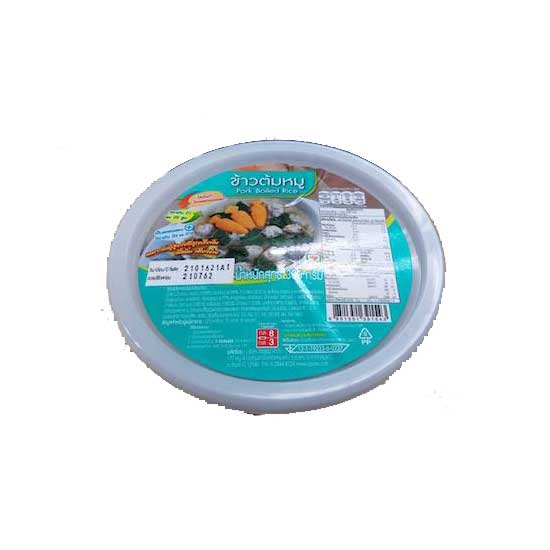 Product Features:
Easy to chew, suitable for the elderly who have lost teeth or other elders

Health Benefits:
Easy to digest, nutritious, and has a vitamin B complex. Vitamin B1, B2, B6, B12, folate and dietary fiber, low sodium 310 mg.

Release Date:
January 2019 – Present

Number of stores the products are available:
10 stores in Bangkok hospital and 300 upcountry stores
2. Jumbo Big Pao Vegetarian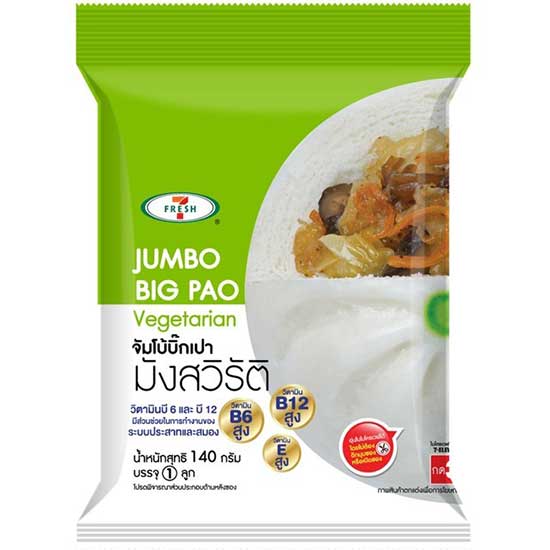 Product Features:
High vitamin B complex (B6, B12), high pantothenic acid, and high vitamin E, enough for daily consumer needs

Health Benefits:
Vitamin B6 and B12 contribute to the normal functioning of the nervous system. Vitamin E helps in antioxidant activities. Pantothenic acid helps the body to run energy from normal metabolism

Release Date:
March 2020 – Present

Number of stores the products are available:
all stores nationwide
The Company provides labeling of nutrition on the products for standard compliance. The label details the key ingredients, usage guidelines, and storage guidelines-the objective is to clarify the products and help consumers know the nutritional value and can avoid nutrients that may cause harm. Also, the Company encourages suppliers to develop a Guideline Daily Amounts (GDA) nutrition label and display calories, fat, sugar, and sodium values, both compulsory by the law 100% and by the voluntary sector, with cover all product categories, amounting to 37.78%.
Examples of products that display nutrition labels and products labeled with GDA's calories, fat, sugar, and sodium labeling

Genetically Modified Organisms (GMOs) Product Management
Consumers are still concerned about Genetically Modified Organisms (GMOs), so the Company is committed to sourcing its raw materials from responsible sources throughout the supply chain. The Company establishes a clear management policy for GMOs in accordance with the national legal and regulatory requirements. Other activities include endorsing suppliers in the selection of products through answering the questionnaire and providing evidence of GMOs products in the risk category as required by law. In addition, the Company also requires product labeling to display details of the products' ingredients or GMO information-the purpose is to ensure that the food is safe and certified by a reliable agency.
1. 12-whole grains sandwich stuffed with chicken breast dressing

Product Features:
More than 12 types of whole grains flour sandwich; ingredients include pumpkin seeds, white sesame, poppy seeds, chia seed, buckwheat, corn kernels, flakes, wheat kernels, triticale rice, millet seeds, white quinoa, red quinoa, and soybeans—the sandwich contains fiber and vitamins, and good fats, reducing the risk of heart disease and blood cholesterol. Chicken breast stuffed with low sodium spices with a mixture of bell peppers, chili, and parsley. Only well-selected quality chicken breast is used. The process involves the chicken breasts being trimmed and baked. The sandwich is rich in protein and with low-fat roasted sesame dressing—resulting in an aromatic roasted sesame smell. After baking, the sandwich is crispy on the outside and soft on the inside, sweet taste, filled with soft marinated chicken breast, the taste is slightly salty, and it has a tint of a sweet and sour taste from the roasted sesame dressing, giving the filling a creamy texture on the chicken pieces, giving it a mellow taste that goes together perfectly

Health Benefits:
160 Kcal, rich in protein, and contains dietary fiber

Release Date:
24 June 2021

Number of stores the products are available:
all stores nationwide
2. Black Sesame Cereal Sandwich with Tuna Salad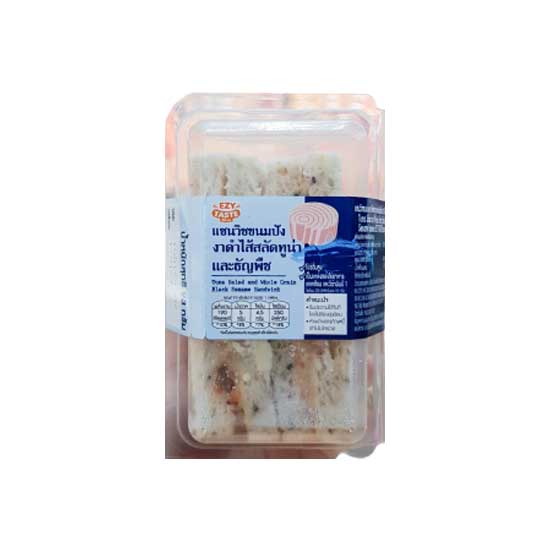 Product Features:
It has the aroma of black tea and the refreshing tart taste of lemon, uses sweetener instead of sugar, and has low calories

Health Benefits:
190 Kcal, high protein, a source of calcium and Vit.B1

Release Date:
14 January 2021

Number of stores the products are available:
all stores nationwide
3. Butterfly Pea Honey Lemon Coffee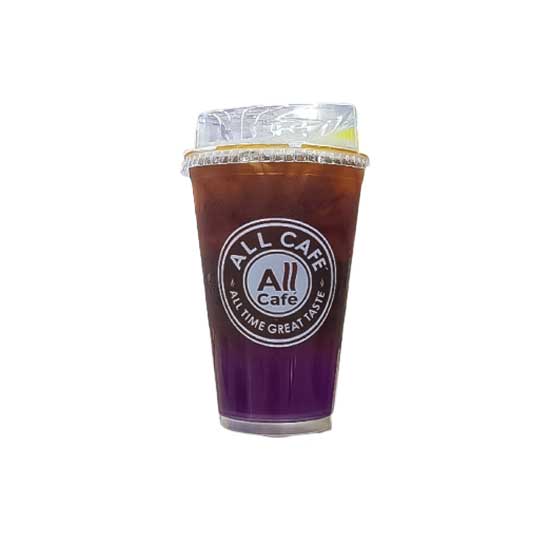 Product Features:
Roasted coffee, medium to dark, a strong coffee flavor with a sweet honey aroma. And the refreshing sour taste of lemon

Health Benefits:
total sugar no more than 18 g. at the consumption of 480 ml, total cholesterol
< 1 g. / 100 ml, sodium < 100 mg./ 100ml <40 kcal/ 100 ml (sweetener instead of sugar)


Number of stores the products are available:
all stores nationwide
4. Rice topped with stir-fried pork and basil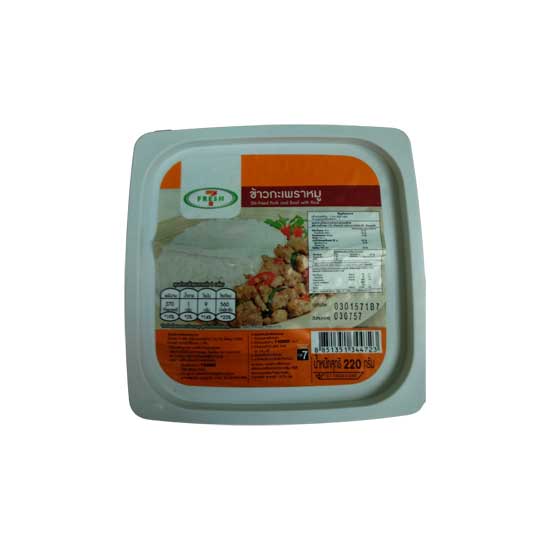 Product Features:
The pork that has been selected only for the pork thigh without fat. And stir-fried with spices and basil seasoning. The basil leaves are especially aromatic since the basil is of wild basil species and therefore smells better than common basil and has an umami flavor. The product is controlled according to the health choice criteria with nutritional value

Health Benefits:
The product has a nutrition symbol "Healthier Choice label" for this Main Meal category. The nutritional value of 8 categories is as follows; protein, calcium, iron, dietary fiber, total fat, saturated fatty acids, sugar, and sodium, as well as having to control the calories to be at the range of 250-500 kcal. (380 kcal.)


Number of stores the products are available:
all stores nationwide
Other Information
Performance Data of Health & Well Being
GRI Standared
Required Data
Unit
2018
2019
2020
2021
ข้อมูลด้านสุขภาพและสุขภาวะที่ดี
G4-FP6
Total of sales volume of consumer products that are lowered in satured fats/ trans fats/ sodium/ added sugars

Percentage

1.15
3.12
1.32
2.33
– Ready-to-eat food
N/A
3.12
0.15
1.88
– Packaged beverage (exclude alcoholic)
N/A
0.00
1.16
0.46
– Process food
N/A
0.00
0.00
0.11
G4-FP7
Total of sales volume of consumer products that are increased nutritious ingredients

Percentage

1.10
0.00
6.93
1.09
– Ready-to-eat food
N/A
0.00
1.01
1.05
– Packaged beverage (exclude alcoholic)
N/A
0.00
5.92
0.05
– Process food
N/A
0.00
0.00
0.00
Total of sales volume of consumer products that are renovated/ reformulated

ร้Percentage

0.20
5.66
7.55
0.75
– Ready-to-eat food
N/A
3.80
2.21
0.75
– Packaged beverage (exclude alcoholic)
N/A
1.86
5.33
0.00
– Process food
N/A
0.00
0.00
0.00
Remark
– N/A = Not Available
– The reporting data is covered only scope of private brand (PB) that sells through various CP ALL's channels both online and offline
– The reporting data is covered the products that certified "healthier choice", and the formula adjusted products that aligned with the laws and the international/local accepted standards i.e. Notification of the Ministry of Public Health (No. 182) B.E.2541