Product Management for Health and Nutrition
Selecting hygienic food with the consumer health at heart
Food safety and nutritional value are of paramount importance in the business operation of CP ALL (Public Company Limited) and its Subsidiaries ("the Company"). Being a predominantly food product company with awareness of the capability to enhance societal wellbeing, the focus includes product development and selection, along with the safety and nutritional value of ingredients. The Company has endeavored for perpetual advancement to become a contributor in contributing to public welfare, health, and well-being.
With the continuously increasing trend where consumers emphasize health and nutritional value during a period of high modern trade competition, the Company faces challenges in presenting and delivering alternative quality nutritional products for consumers. Such food products must fulfill customer demand and provide the highest level of satisfaction.
To become a company which enhances societal health and reduces resource consumption to mitigate preventable health issues arising from diets, there's support for alternative products which focuses on nutritional value for society. The Company has strived to produce and develop nutritious novel products for consumers. Furthermore, criteria have been established for both jointly developed products and novel general products within the Health Product category. The goals are as follows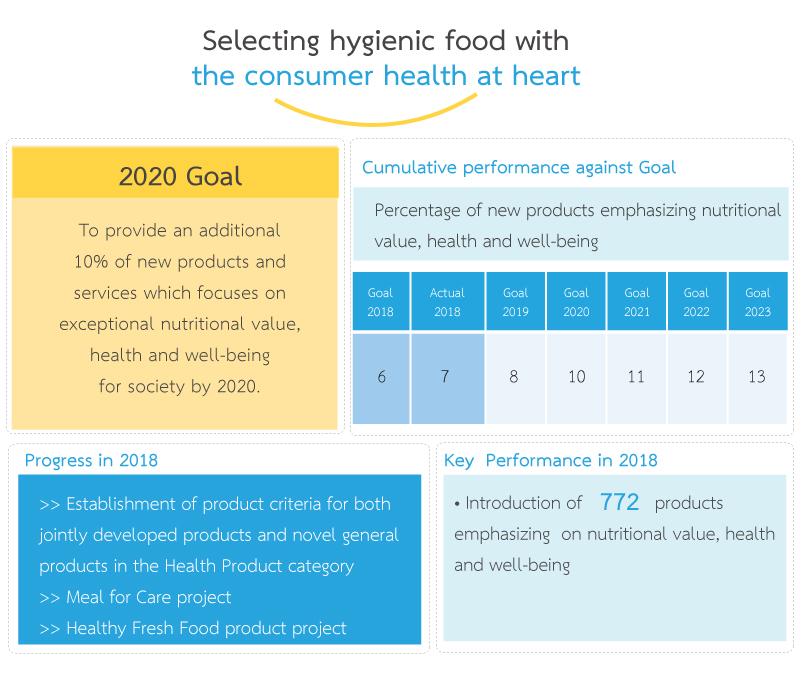 Implementation
In order to offer nutritious products to consumers as well as promoting the correct understanding and ensuring accessibility to quality food and nutrition, CPALL has set the guideline as follows:
Products
Fresh and Hygiene Food: The Company focuses on the production and distribution of hygiene fresh food products that comply with law, rules and regulations, and standards of Thailand and trading partners with higher standards.
Ready to Eat Food and Ready to Drink: Products contains essential nutrients and/or natural products and must strictly complied with the laws, regulations, and standards of Thailand or the countries in which the Company operates or invest in. We also take into account customer's requirements that do not contradict the laws and regulations of the specific country. Nevertheless, the essential energy and nutrients needed for the body and the amount suitable for consumption in each meal will be designed.
Data Access and Marketing Communication
Product label: Product label must provide information on ingredients and usage and storage instructions in order for consumers to acknowledge nutrition facts and be aware of ingredient that may cause allergic reaction, and to preserve the product properly.
Provide accurate information on healthy diet and wellbeing by creating awareness using the Company's various communication channels such as print and online media, as well as displaying nutritional information and product description on product labels.
Activities
Promote good health by supporting health-related activities (mind, body, and spirit).
Nutrition labeling
The company operates nutrition labeling according to the announcement of the Ministry of Public Health Notification No.374  About Promote nutrition labeling for food products to show nutrition labels And energy costs, sugar, fat and sodium. Guideline Daily Amounts; GDA)
On food labels for the benefit of consumers and support the prevention of nutritional problems. Which currently has new products and 100% of the products have been abide by the laws and more than 22% beyond better the law requirements.

Meal for Care project
From the Meal For Care project development aimed at developing health conscious products and improving recipes for general products to include more nutritional value and the appropriate amount of energy, sodium, fat and sugar for a meal, the reduction of sodium in products, and the appropriateness as a meal, the following criteria have been established for the development of Health Products.
References of criteria according to the Ministry of Public Health announcement issue 182 regarding nutritional value labeling for criteria in reducing sodium, sugar, energy, etc.
Criteria for health alternative Healthier Choice of Mahidol University regarding the appropriate amount of food ingredients in 8 categories including sodium, energy, sugar, fat, minerals, fiber and iron, appropriate for a meal
Development of products containing not over 33% of the recommended daily sodium intake per portion
Development of products containing less sodium and within the criteria accepted by customers. Certain products are high in sodium due to high sodium content originating from the based raw material or ingredient. The sodium content reduction level is determined by the lowest amount of sodium possible without compromising the taste according to the customer.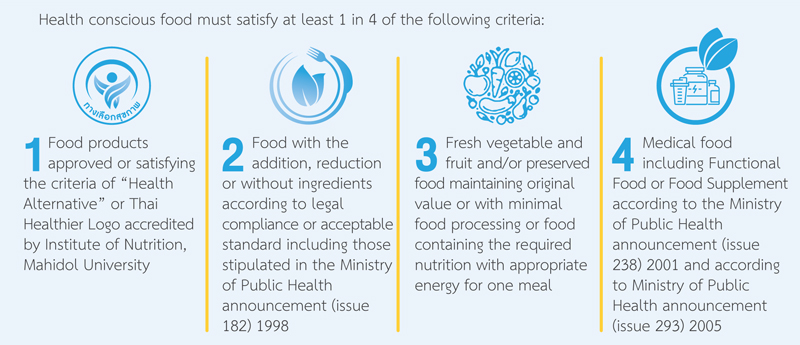 Eat Well, Live Well, Contentment project 
To jointly contribute to our customer's good health, the Eat Well, Live Well, Contentment project was established to deliver nutritional value to society. The Health Products product category in stores have had display improvements in addition to better promotion to create public awareness. New products have been consistently developed and added to this category. Online sales have been launched in tandem with better online transaction methods. In November 2018, the Company debuted a reorganized branch, Thanon Pracha Uthit 17 (Yot Thong) branch, in accordance with designated improvements. Products in this category had a sales target of 6,000 Baht per store per day.

Product development project
To contribute to societal well-being, the Company stresses the importance to provide dietary requirement food alternatives to consumers such as patients and the elderly. Products have been especially developed to improve the well-being of this consumer group. Among the specialty food products are rice porridge, with cooked vegetables and meat cooked according to specialized techniques to enable appropriate meat texture, which retains full nutritional value for those with dental conditions. And developing Thai desserts low in sugar content are alternatives for those with diabetes, heart conditions, obesity or consumers who wish to control weight, etc.
Development health and nutrition of food Product
In addition, the Company is committed to developing products for health and nutrition. CPALL has cooperated with government and educational sector.
Cooked rice with nutrients. To the elderly who lose the teeth Development of Nutritious Rice Boiled for Elderly
Request number : 1703001334
Research Unit : CP Food Lab Co., Ltd.
Collaborative agencies : The Center for Innovation and Nutrition Reference. Institute of Nutrition Mahidol   University
Boiled rice is selected to improve the future of the elderly population. Elderly people often have dental problems that can not chew foods which are hard and sticky. Especially food as, vegetables, grains and meat, resulting in incomplete nutrients. And increase the risk of chronic non-communicable disease. Therefore, the development of cooked rice products with texture suitable for the elderly who lose their teeth by using vegetables and meat pieces to form with special process. It contains essential nutrients such as fiber, vitamin B6, vitamin B12 and folate. It is interesting that the texture of the food pieces in this product is designed to ease the chewing for older adults, according to the number of missing teeth, the loss of some teeth, but more than 20 teeth, the loss of many teeth until the teeth are less than 20 teeth and teeth and use only gum. In addition, the finished product is processed by water spray retort to extend the shelf life at room temperature longer.
Technology / Innovation
Porridge with 5 nutrients and supplements. Suitable for the elderly with loss of teeth in all 3 groups. The innovation of the food pieces is stable and stable after heat treatment with sterilizer and water spray retort to extend the shelf life of the product.
Product Highlights
The product contains 5 nutrients and textures suitable for the elderly in the 3 groups are the loss of teeth after a few teeth, but more than 20 teeth, the loss of many teeth to 20 teeth and less. Group with no teeth use only gum.
Low-fat, low-sodium and low-cholesterol foods. The nutrients that the elderly want, such as fiber, vitamin B6, vitamin B12 and folate.
The food pieces in porridge products are resistant to sterilization by water spray retort.

The development of natural preservatives to extend the life of bakery products. Development of Natural Preservative for Extend Shelf Life of Bakery Products. Research Institute: CPRAM Co., Ltd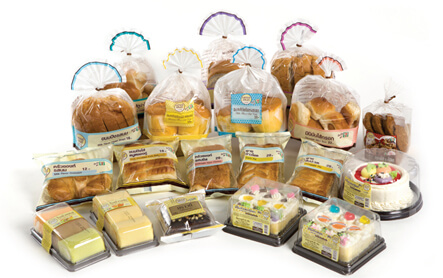 Presently, various kinds of pastries, breads or bakery products. It is very popular with consumers. The important thing that manufacturers must take into account is the quality of the product. And the safety of consumers, where the quality of the product may be divided as physical qualities include size, shape, weight and net weight. Must meet the standards and microbial quality. This refers to the type and quantity of microorganisms, including bacteria, molds, yeasts, coliforms or other pathogenic microorganisms mixed in the product. This affects the deterioration of products that can bring harm to consumers. So many manufacturers are used. A variety of species such as calcium, propionate, or sodium benzoate to break down the growth of microorganisms and extend the shelf life of the product and it can be sold for a long time. However, preservatives added to a large amount of food may cause acute poisoning and may cause gastrointestinal irritation. So the company, which manufactures bread products or bakery types. With commitment to produce clean, safe food for consumers. The idea is to use natural preservatives. The use of bio preservative to replace the synthetic preservatives, which will help to reduce the risk to health of consumers and create confidence in the safety of products to consumers.

Technology / Innovation
This technology has focused on the study of fungal species that are the main cause of contamination in the product. Then it was found that the natural microorganisms that are widely used in the food industry have the ability to effectively inhibit the growth of fungi. It focuses on non-pathogenic microorganisms and causes side effects that can harm consumers.
Product Highlights
Biopreservative substances, The results of the study can be used to substitute synthetic preservatives in bakery products effectively.
Biopreservative substances that are non-toxic and harmful to consumers.
Biopreservative substances, This can help extend the life of bakery products longer and reduces the cost of production.
Development of healthy Thai desserts from modified starch to reduce starch digestibility.
Development of Healthy Thai Desserts from Slow Digestible Modified Starches
Research Unit : CP Food Lab Co., Ltd.
Collaborative agencies : The Center for Innovation and Nutrition Reference. Institute of Nutrition Mahidol University And food technology. Mahidol University Kanchanaburi Campus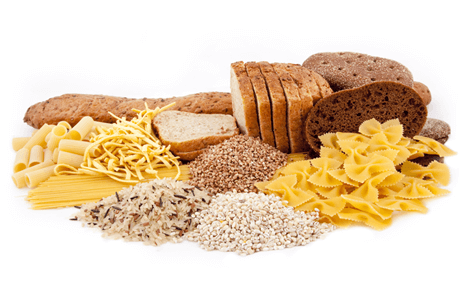 Currently, Thai desserts are popular in various types of food such as dessert, snack, dessert, sweets, candy, etc.Thai desserts are another group of consumer products. However, the main ingredients of Thai desserts are rice flour, sugar and coconut milk. Excessive consumption may be a cause of chronic non-communicable diseases, including those with diabetes,heart disease, obesity, and those who want to control weight and consumers who love health. So CP Food Lab Co., Ltd. It has cooperated with Mahidol University to research and develop Thai instant dessert from modified starch. Low glycemic index Since food products do not depend on only one main ingredient that affects the glycemic index, it also results from other ingredients, especially sugar and coconut milk, which are important ingredients in Thai dessert products. Modified as the main raw material. Cooked by heat until ready to eat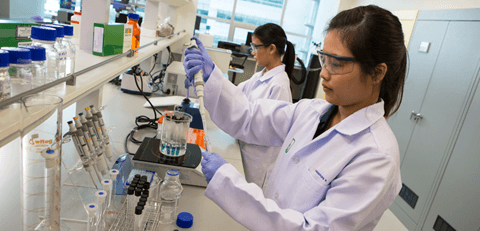 Technology / Innovation
Modification of starch to low glycemic index. The slow digestion together with the ratio of coconut milk from the high saturated fat substitutes to conventional coconut milk and sugar substitute instead of sugar. It does not provide energy in the product to get a healthy product.
Product Highlights
Thai dessert products with low glycemic index As an alternative to diabetic patients with heart disease, obesity can   be eaten.
It is an alternative product for those who want to control weight and consumers who love health.
It is a prototype product to expand on other health products.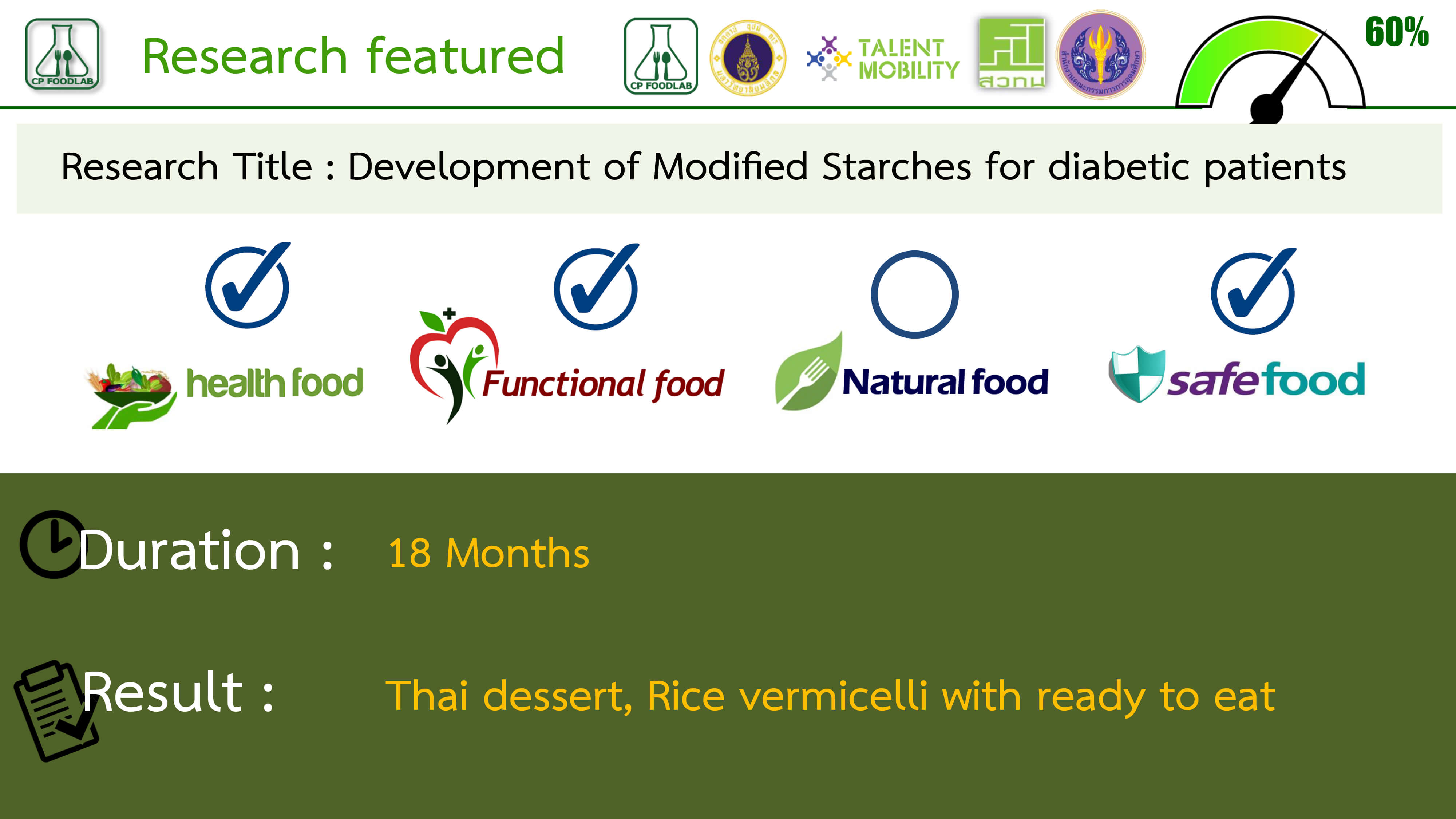 Research on Food By-product From Holy Basil (Flower and Branch)

Research of flavor and bioactive compound for drug to fats reducing, liver cell protection and cancer cell killing from by-product of holy basil.
Stir-fried basil with rice in holy basil is famous menu of our company which consume huge volume holy basil leaf. The preparation process provides a lot of by-products consists of flowers and branches approximately 500 kg/day. These by-products is environmental problem. To solve this problem, CP FOODLAB aim to bring this by-product to developed value added products such as:
The role of flavor compound from essential oil
To extracted essential oil from by-products and applied to stir-fried basil with rice for improve the stability of product flavor by using encapsulation technique.
The role of bioactive properties
This research is collaboration between CP FOODLAB and Thailand Institute Scientific and Technological Research (TISTR) to determined bioactive compound extraction from by-product. Also study of fats reducing, liver cell protection and cancer cell killing for value added of by-product of CPRAM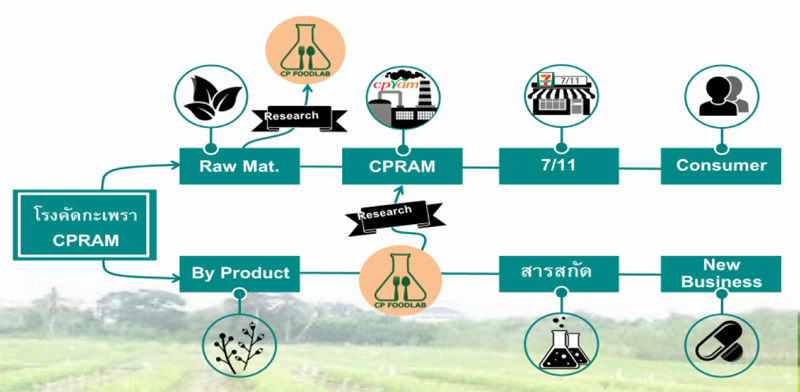 Products from ingredients free from trans fat  

Healthy Fresh Food Products
The Company has operated the Healthy Fresh Food project since 2017 by supporting consumer accessibility to health food products. Health products, consisting mainly of fresh salad, have been especially designated store shelves. This product group is considered an addition and a development of products beneficial towards consumers. In 2018, the current 500 stores with these products have experienced an almost 100% increase in sales per annum. There are plans to establish another 1,000 branches from 2019 onwards.
From the initial operation of the various projects, the Company have received awards including Best Corporate Governance 2018 for health product innovation (sodium reduction) and Best Corporate Governance for support of sodium consumption reduction from Thai Health Promotion Foundation and The Nephrology Society of Thailand. The increase in product sales also reflects the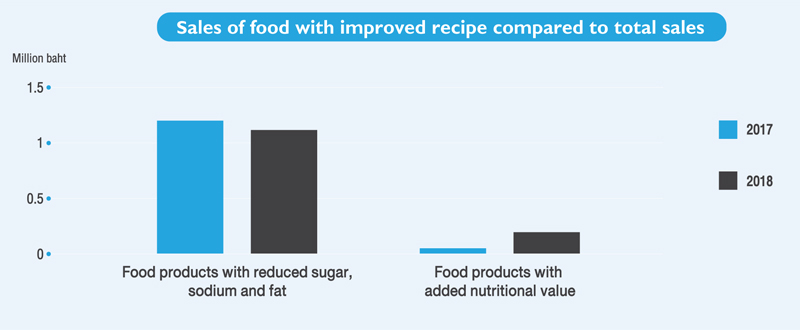 Hygienic Food
To strengthen consumer trust in food safety, the Company have introduced techniques in the selection of ingredients and products from suppliers. CPRAM Company Limited have, in additional to abiding by relevant regulations, developed quality production processes accredited by HACCP and GMP. This standard level has also been introduced to suppliers to ensure consumers that the Company products are safe HACCP and GMP standard has also been introduced to suppliers to ensure consumers that the Company products are safe.
In addition to the selection and production process, the Company has founded the following departments responsible for food safety:
Department for Quality Sales Standard Inspection (QSSI) is tasked with the inspection of the management of 7-Eleven stores in terms of services and product quality. This measure ensures that customers receive products of the specified quality standard. The department inspects every branch on a monthly basis.
Department for Product Quality Assurance QA under the office of Rock-Quality Designation (RQD) is tasked with the standards establishment for products and store quality management improvement and development according to complaints, random inspections and regulations. Branches will be randomly inspected in accordance to the considerations above to enable the improvement of standards and adoption for the relevant parties.
Complaint and product returns procedure
The Company have developed systems and a product returns process due to quality complaints to ensure that substandard products do not reach consumers. The RQD department in conjunction with the Call Service handles and inspects complaints. Upon receiving a complaint and the completion of the returns evaluation, the branch will be informed to remove the products from display shelves. The branch will report back to the RQD department. Furthermore, the complaint will be investigated jointly with the purchasing department, other relevant departments according to the product and suppliers.