Embracing Differences, Building Bridges, and Forging Shared Benefits
Key Performance in 2020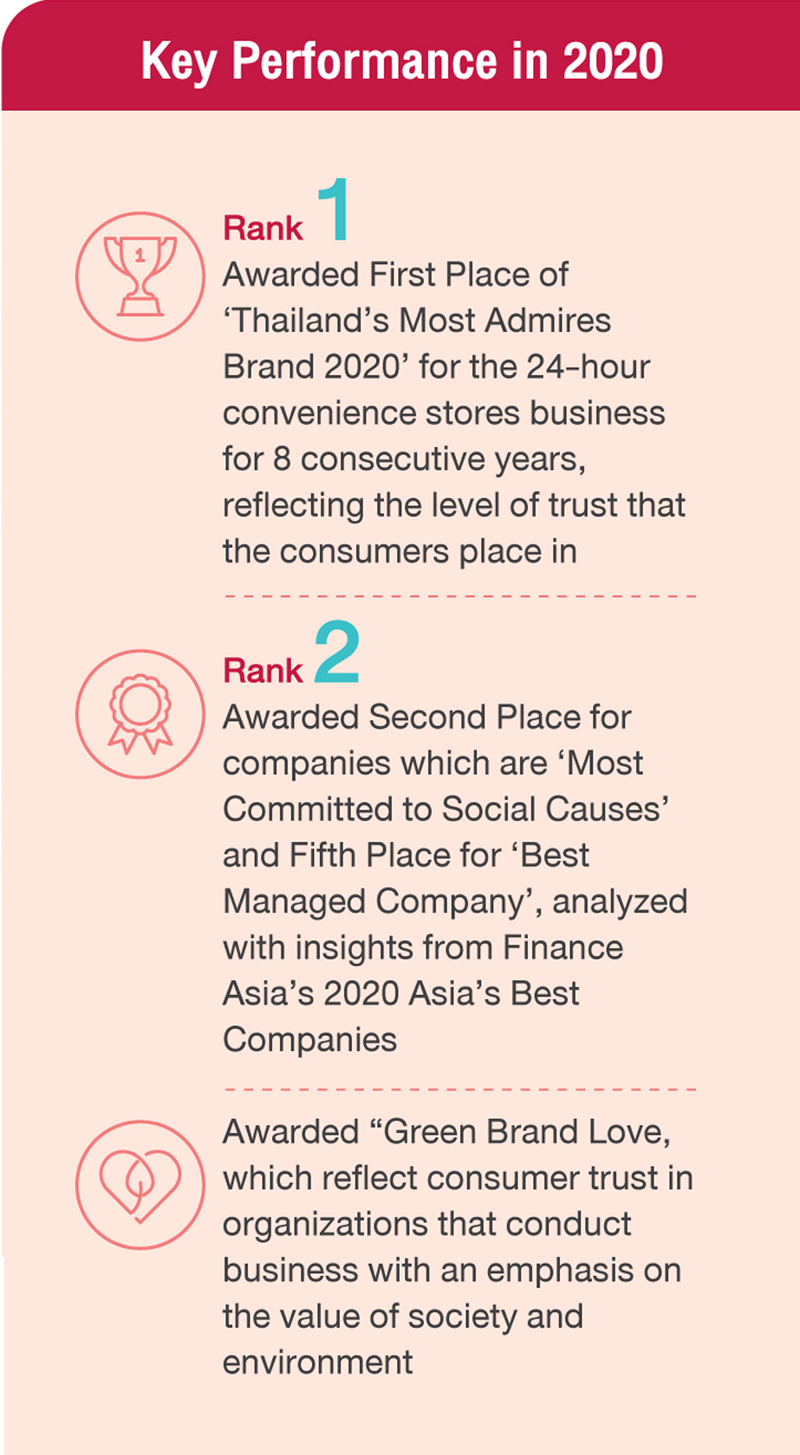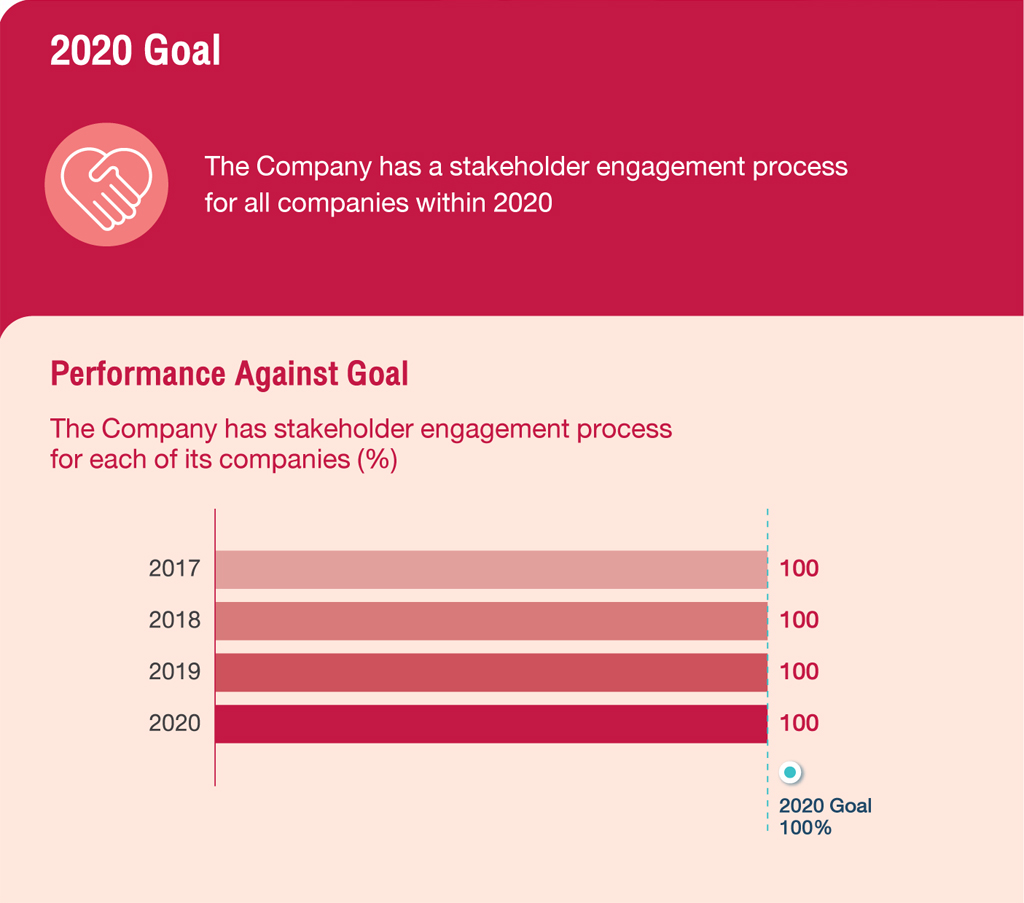 Challenges
CP ALL Plc. and its subsidiaries (the "Company") realize the importance of each and every group of stakeholders that play critical roles in the growth of the organization's business operations. Such importance is given through stakeholder engagement and deliver quality products and services. This is inclusive of the efforts to adapt to the current events as well as reaching out to help the stakeholders during both normal and crisis time, to respond to their expectations.
Management Approach
The Company aims to operate its business while encouraging engagement with the 12 stakeholder groups namely, customers, suppliers and contractors, communities, employees, NGOs and CSOs, lead think tanks, media and bloggers, the government, business alliances (landlords and store partners), shareholders, investors/analysts, and creditors. This is so that all departments of the Company become aware of stakeholders' perspectives toward the organization's operations via various channels such as the stakeholders' survey to gauge their satisfactions and hear their expectations, viewpoints, recommendations, and comments on issues with regards to sustainability covering the economic, social and environmental aspects during both normal and crisis time. This will allow the Company to list the issues by order of importance which was used to particularize the appropriate response and approach in preparing this report.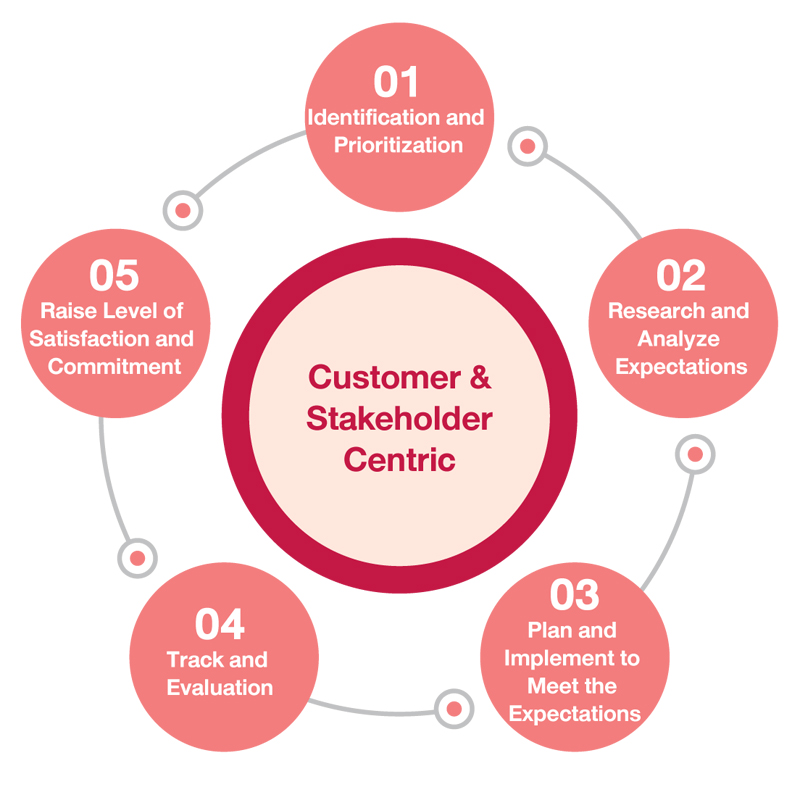 Key Project in 2020
Stakeholder Engagement Project
Objective To build confidence and stakeholder engagement
The Company has the following approaches of stakeholder engagements for each group as follows.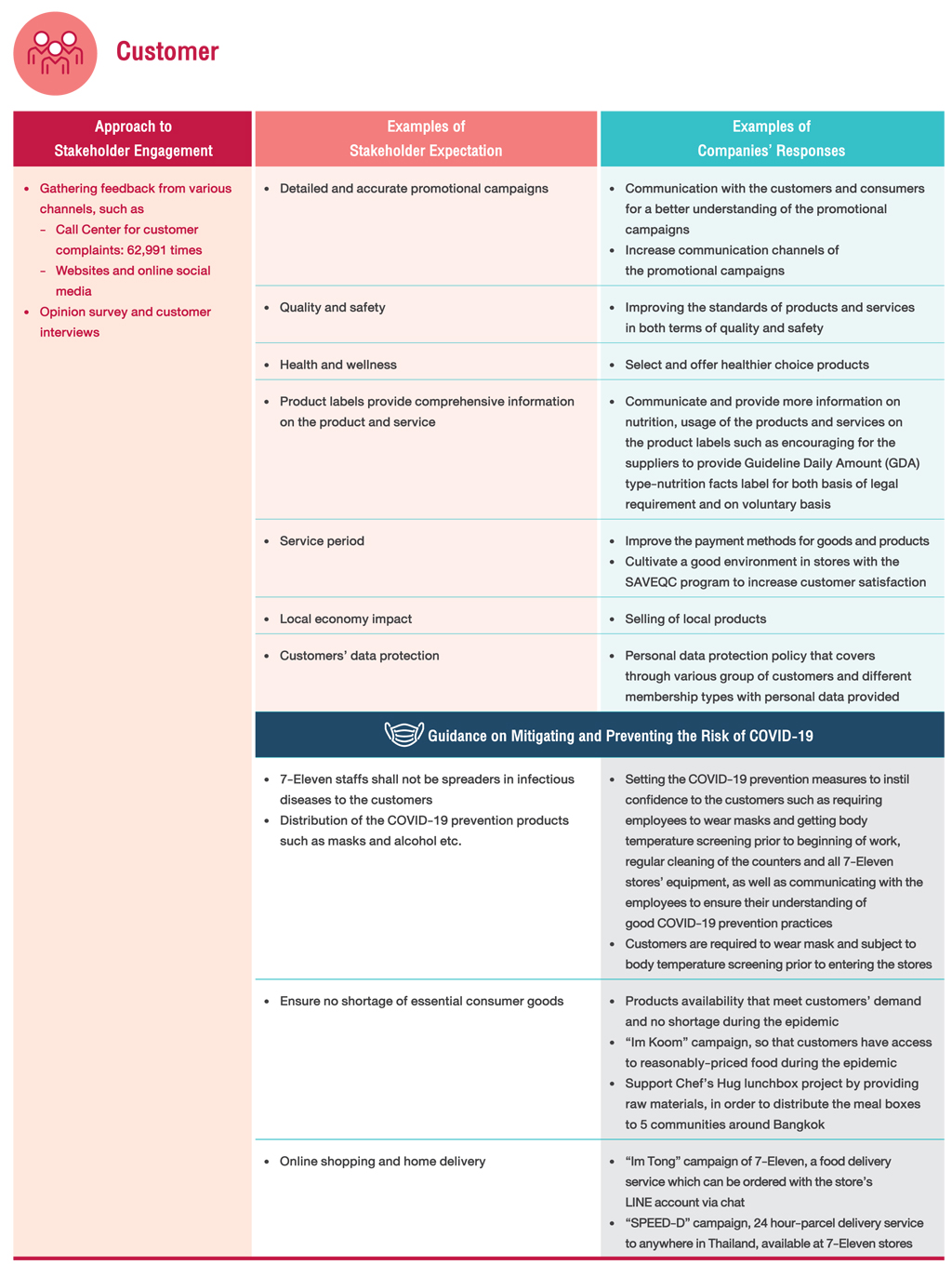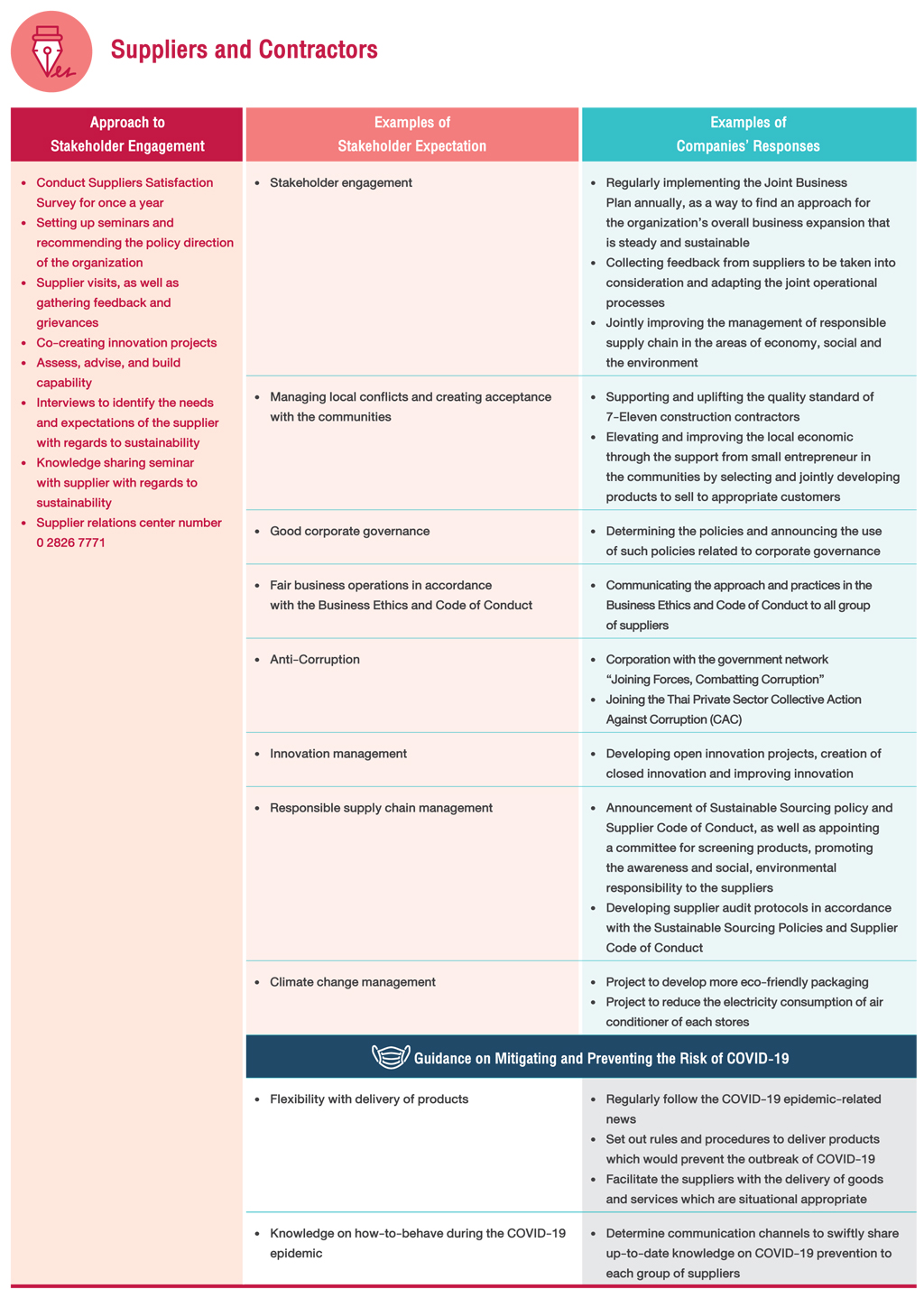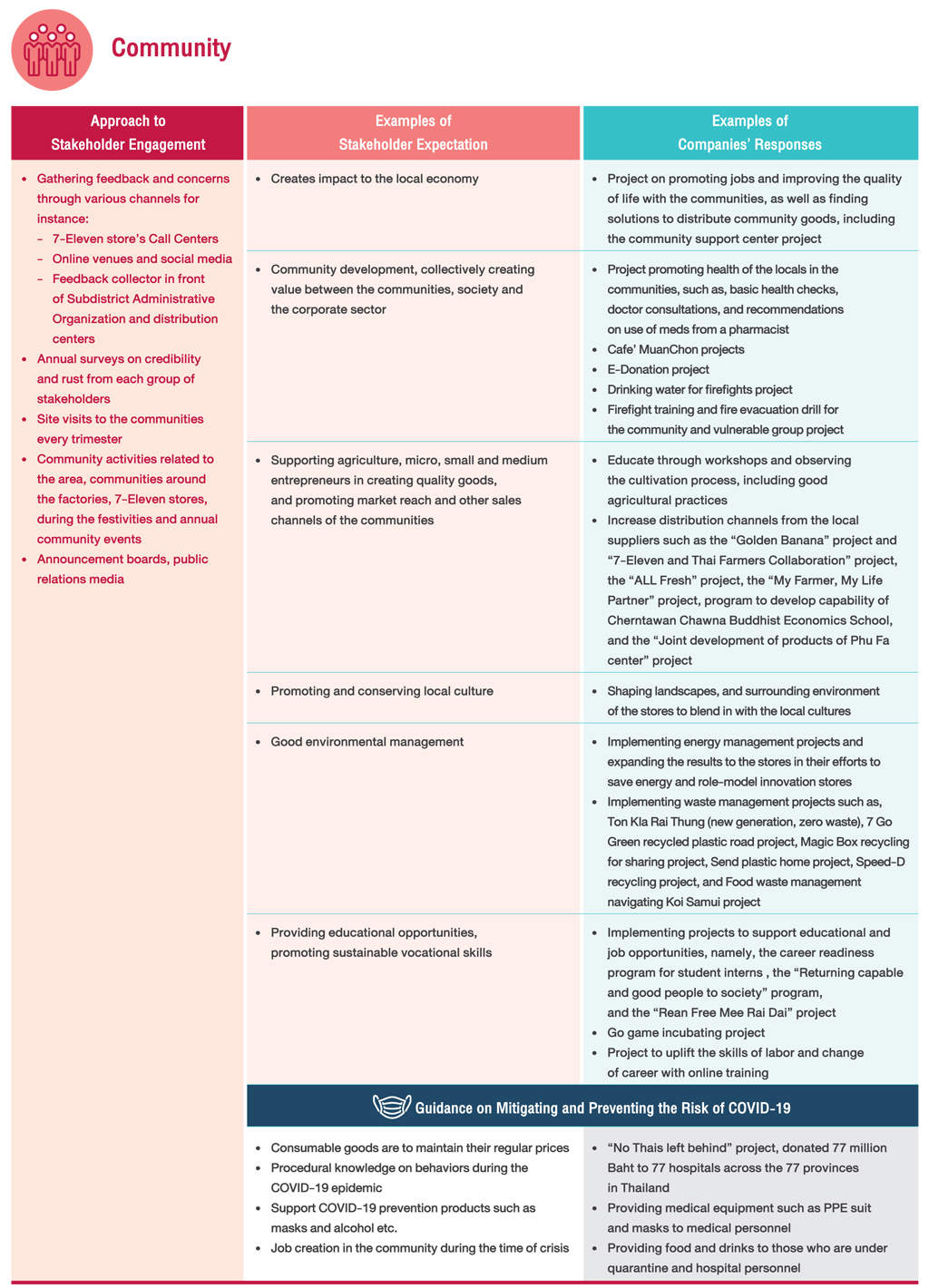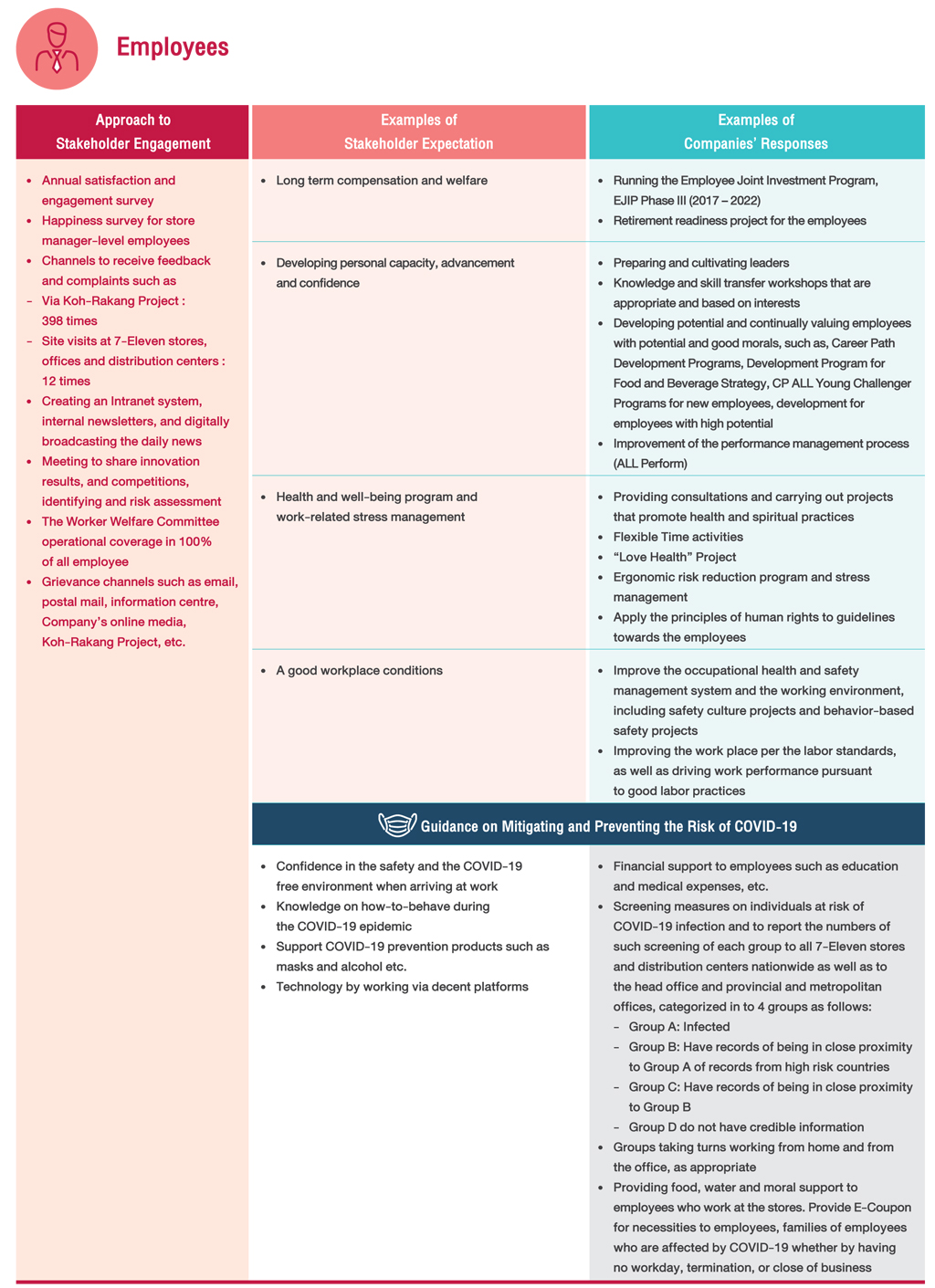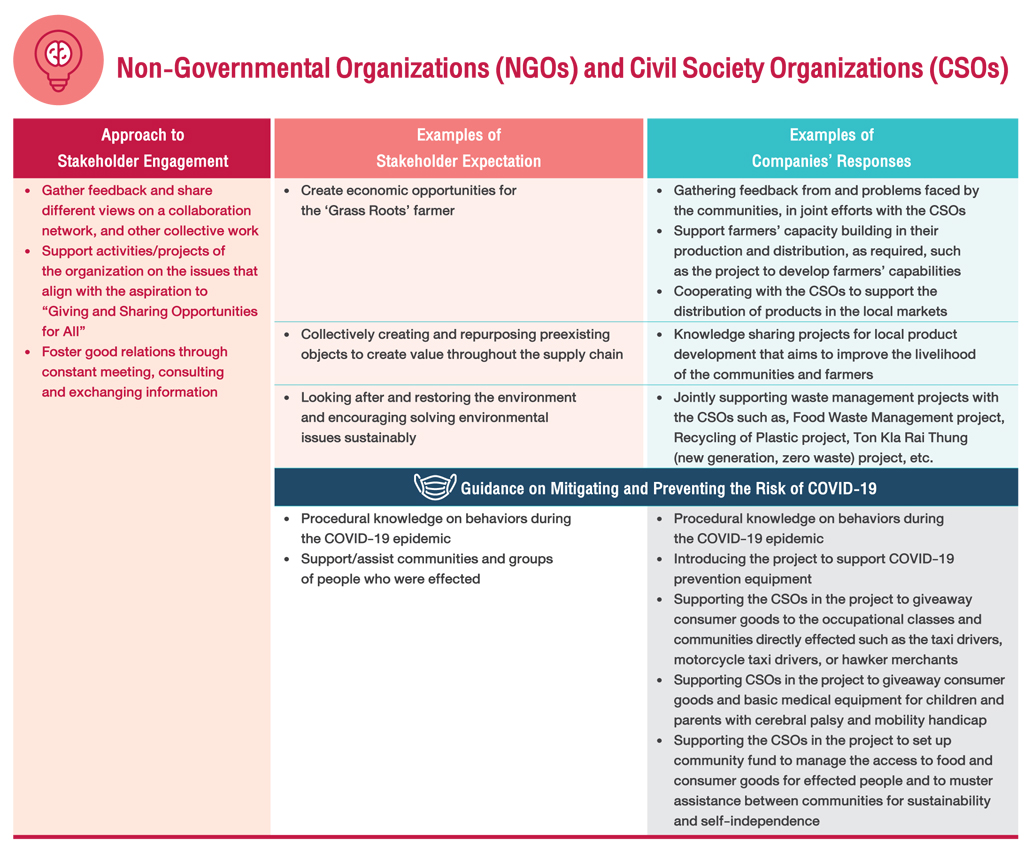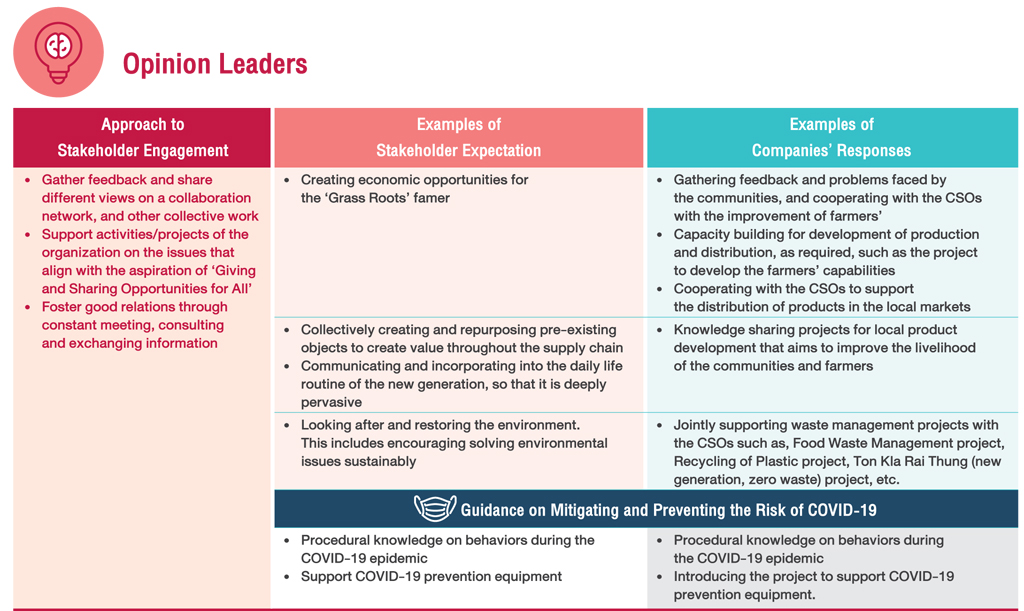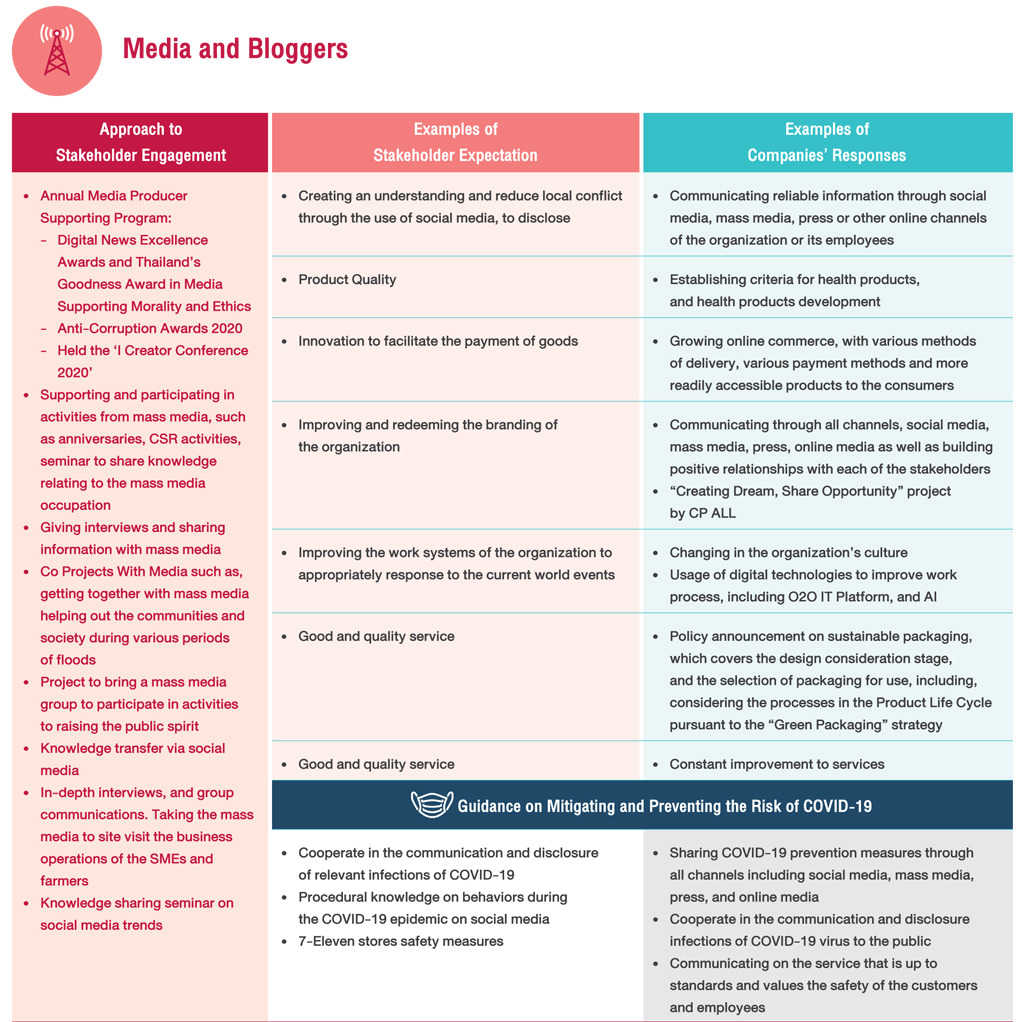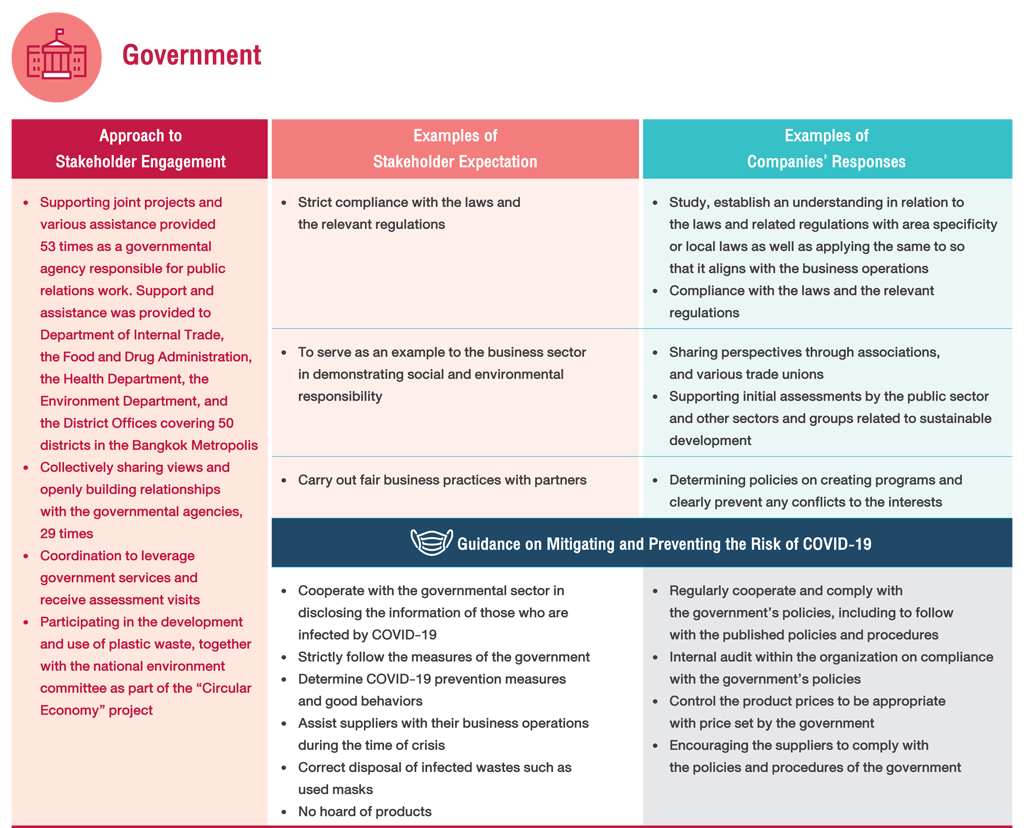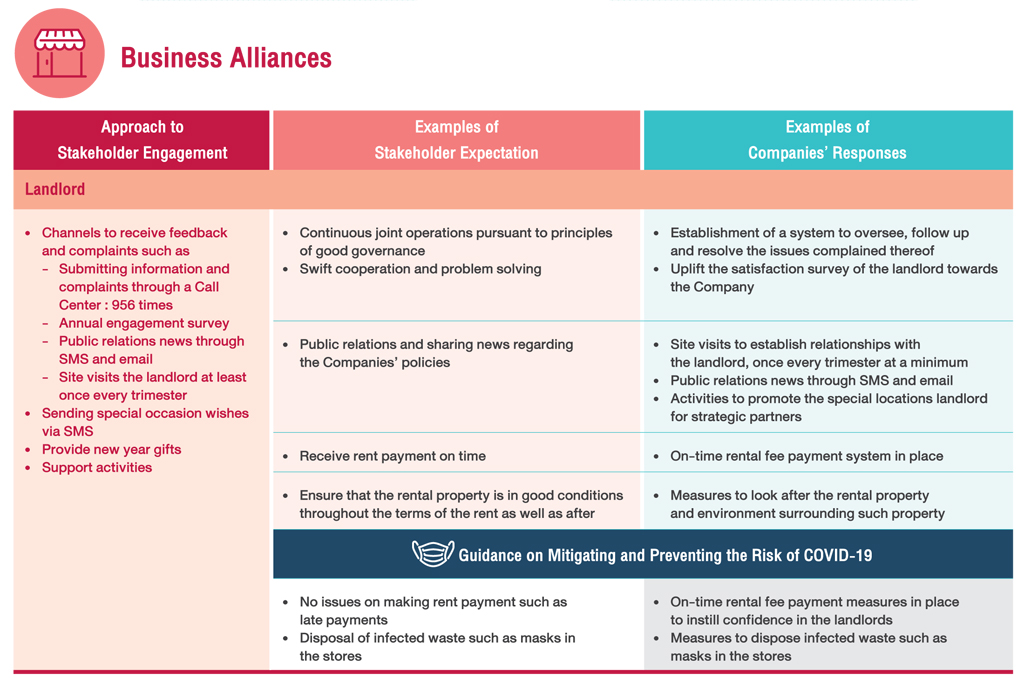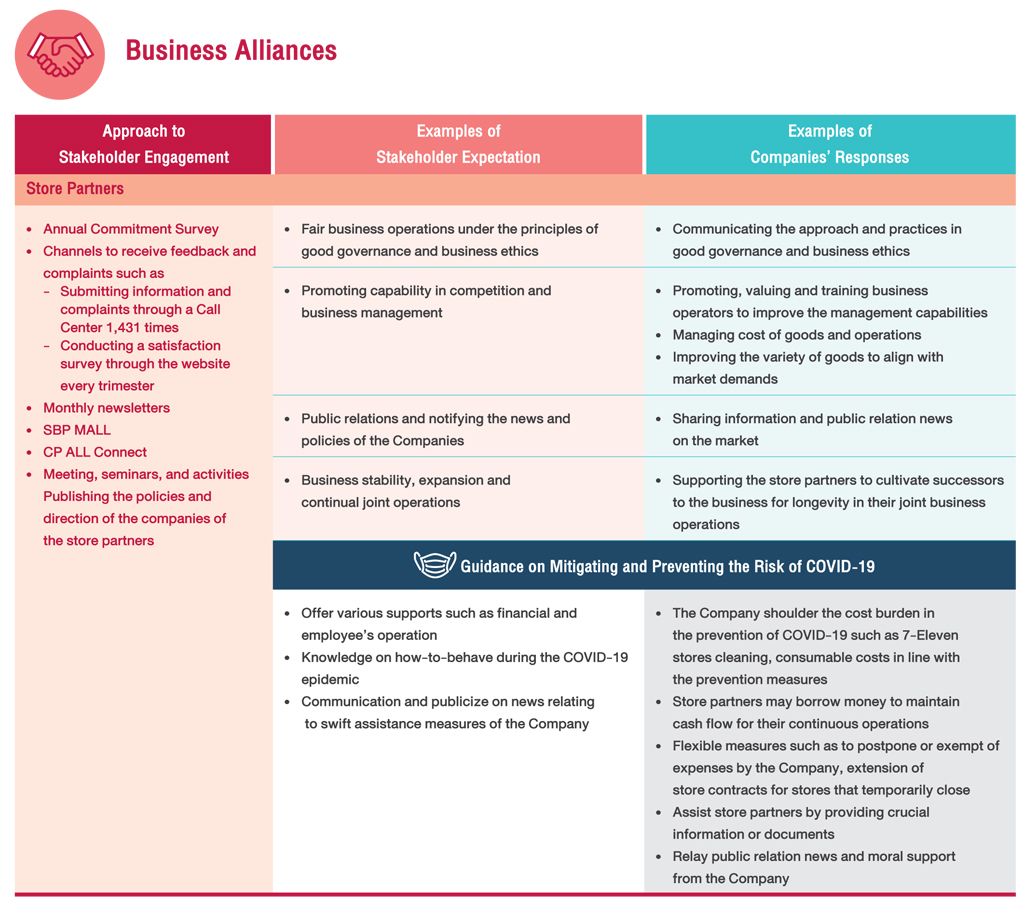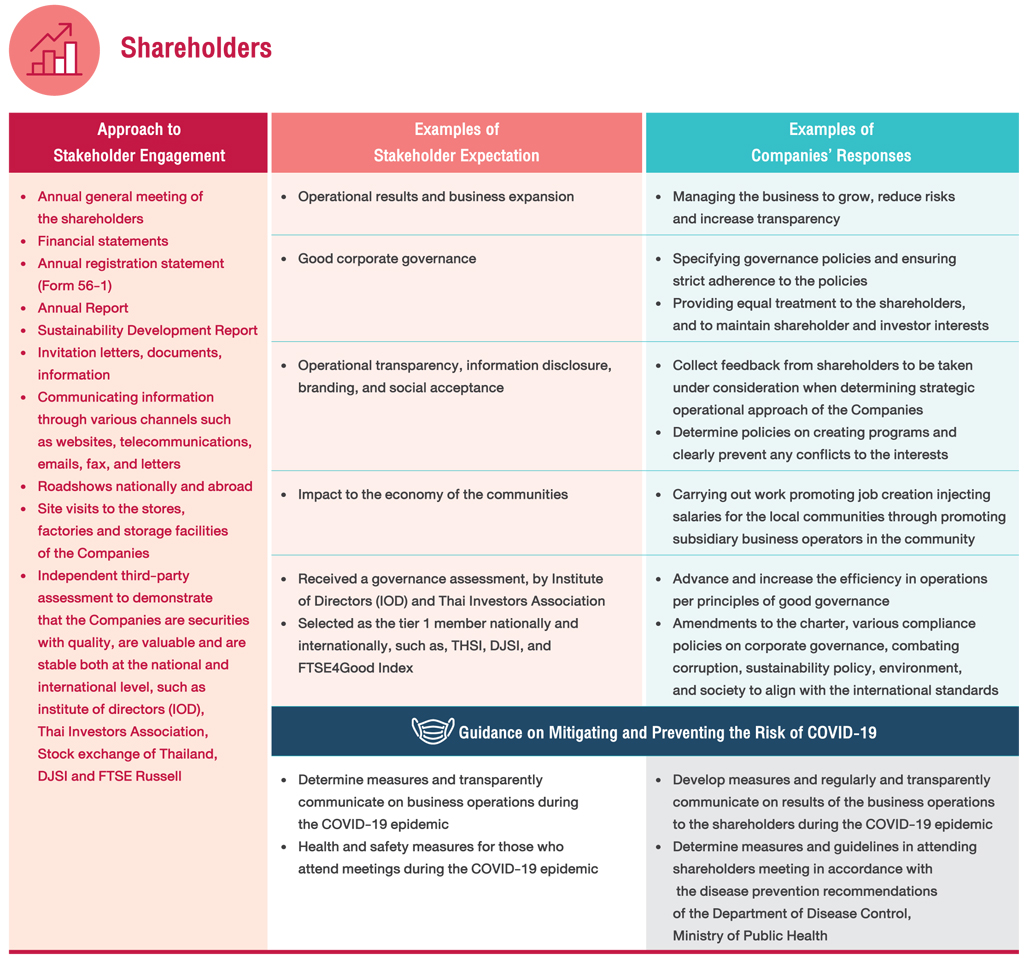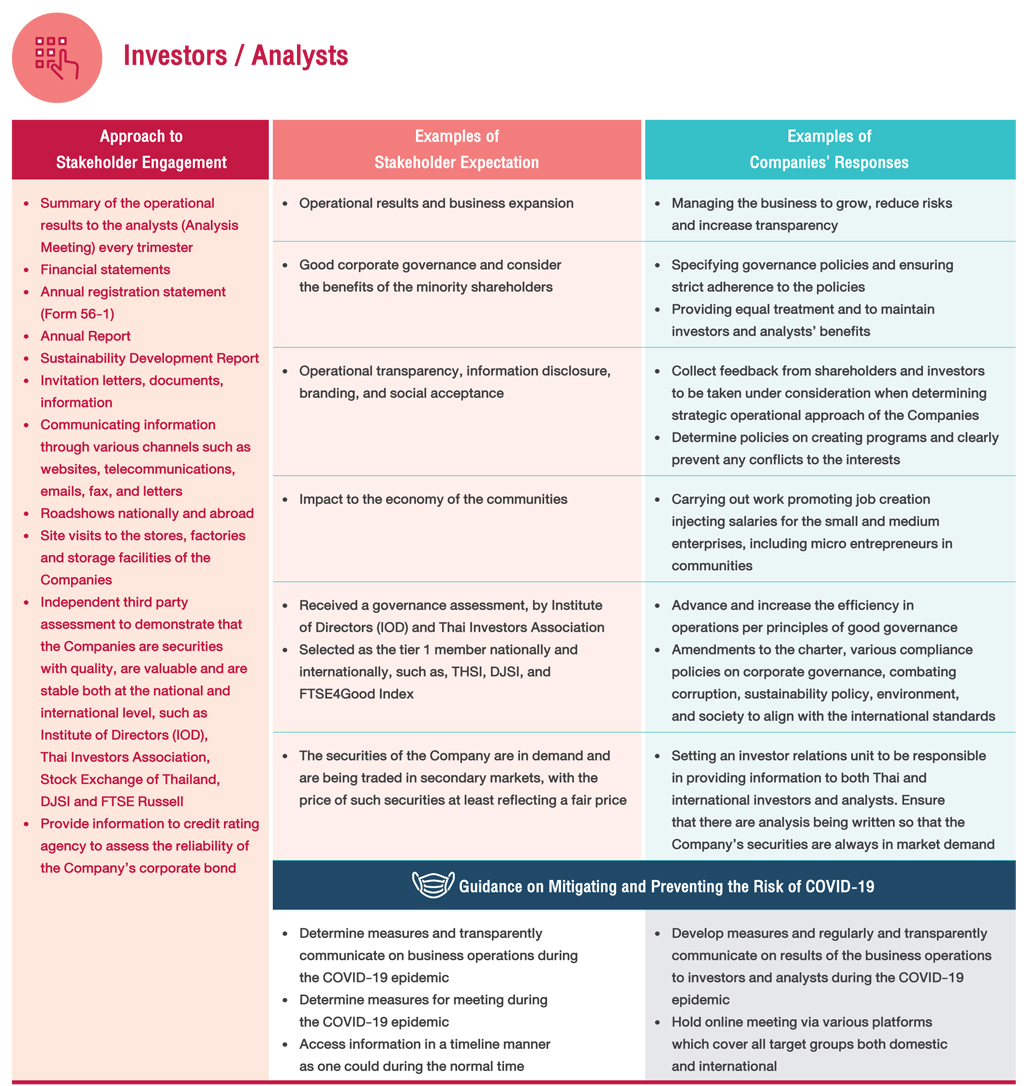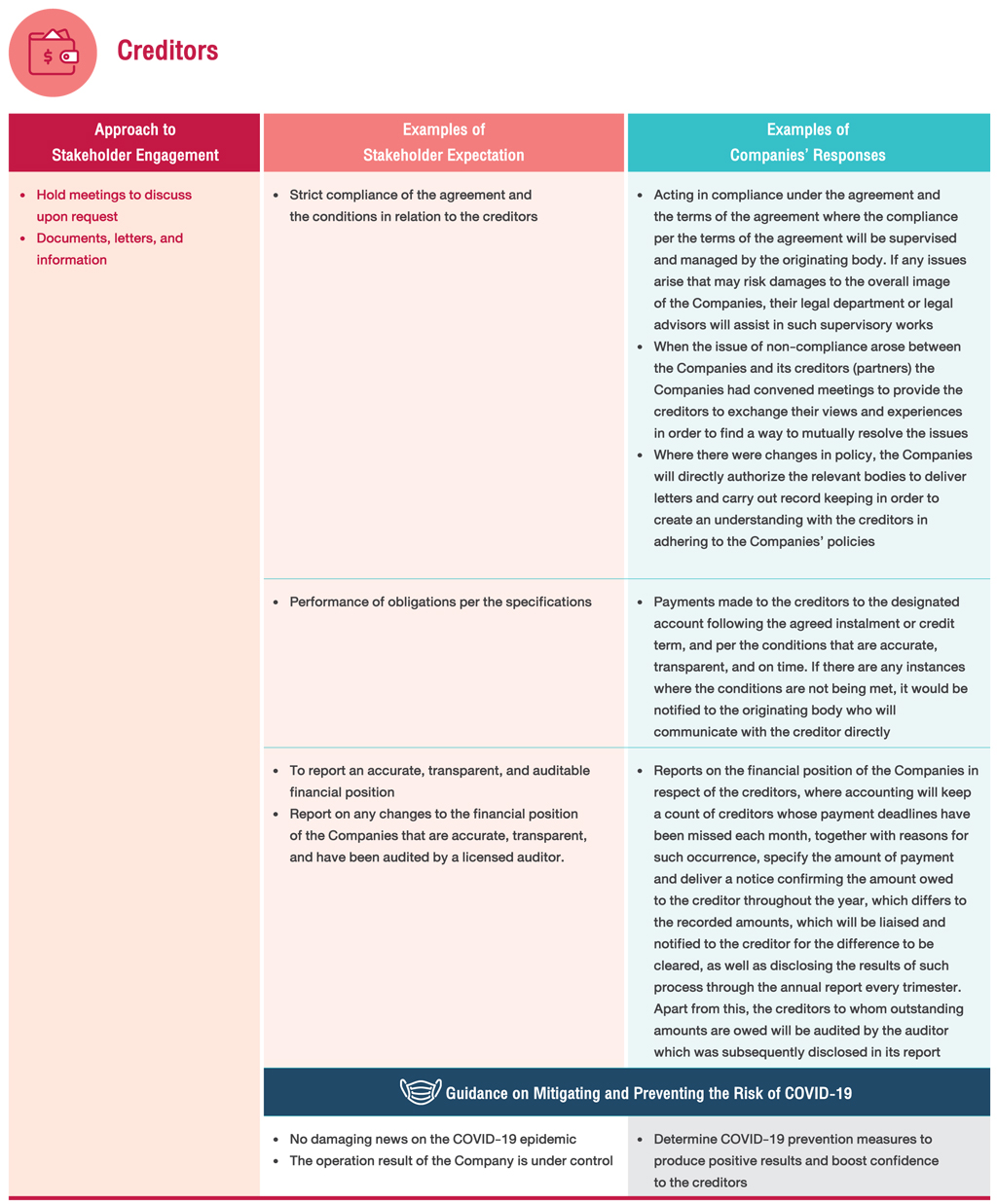 For more details  —> SD Report 2020