Embracing Differences, Building Bridges, and Forging Shared Benefits
Key Performance in 2019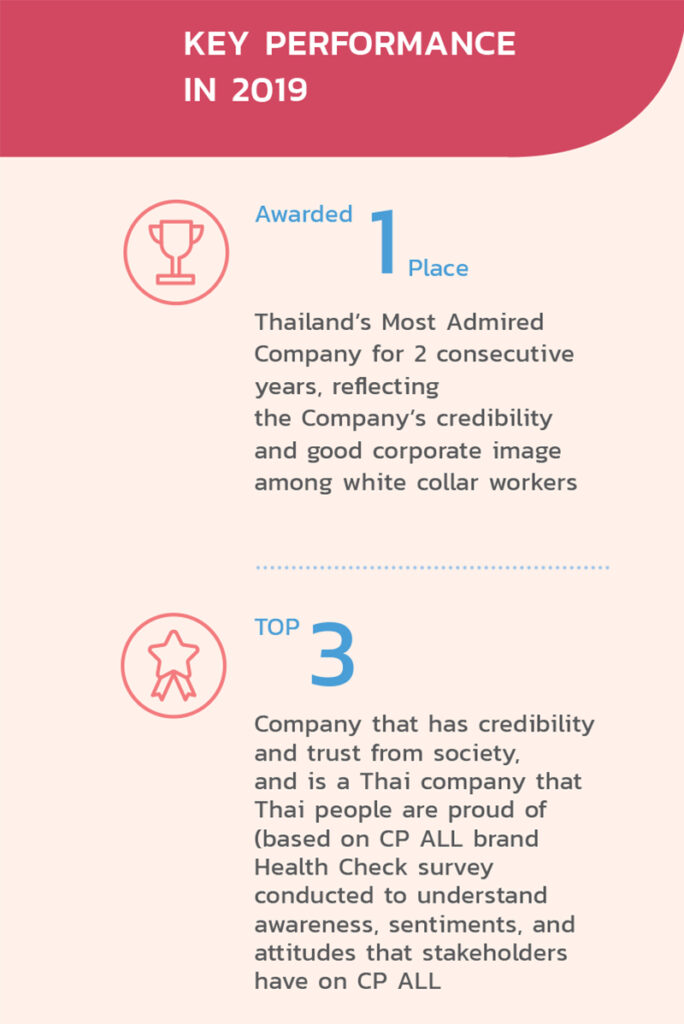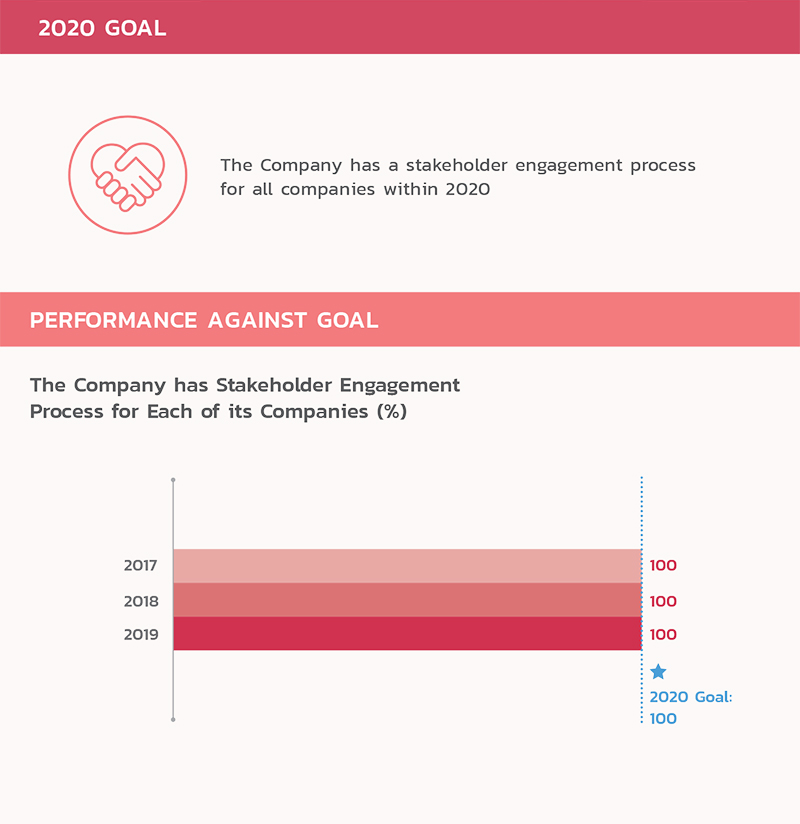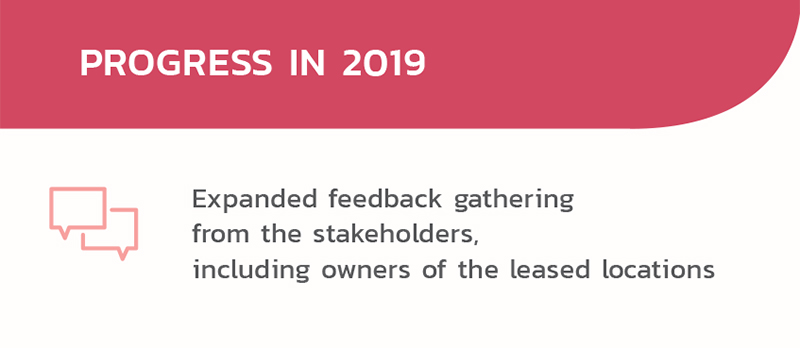 Challenges
CP ALL Plc. and its subsidiaries (the "Company") realize the importance of each and every group of stakeholders, and that they play critical roles in the organization's business operations. Such importance is given through stakeholder engagement, and aiming to gain good experiences in management, as well as to create value and deliver products that would comprehensively respond to the needs of all stakeholder groups. Therefore, fostering participation and creating goods experiences for the stakeholders must therefore rely on processes that would foster stakeholders' participation, which are also efficient, and that would respond to the needs of the stakeholders comprehensively, in order to create acceptance and so that it would drive the organization in a sustainable manner.
Management Approach
The Company aims to promote the engagement between each department of the organization and the stakeholders, through communication and various other activities that would be suitable for all 11 stakeholder groups – namely, employees, store partners, customers, suppliers, shareholders and investors, communities, society and the environment, the government, NGOs and lead think tanks, media and bloggers, creditors and landlords. This is in order to become aware of stakeholder perspectives, expectations and recommendations towards the organization's operations. It is also an opportunity to communicate the organization's sustainability approach to all stakeholders. Stakeholder engagement process as follows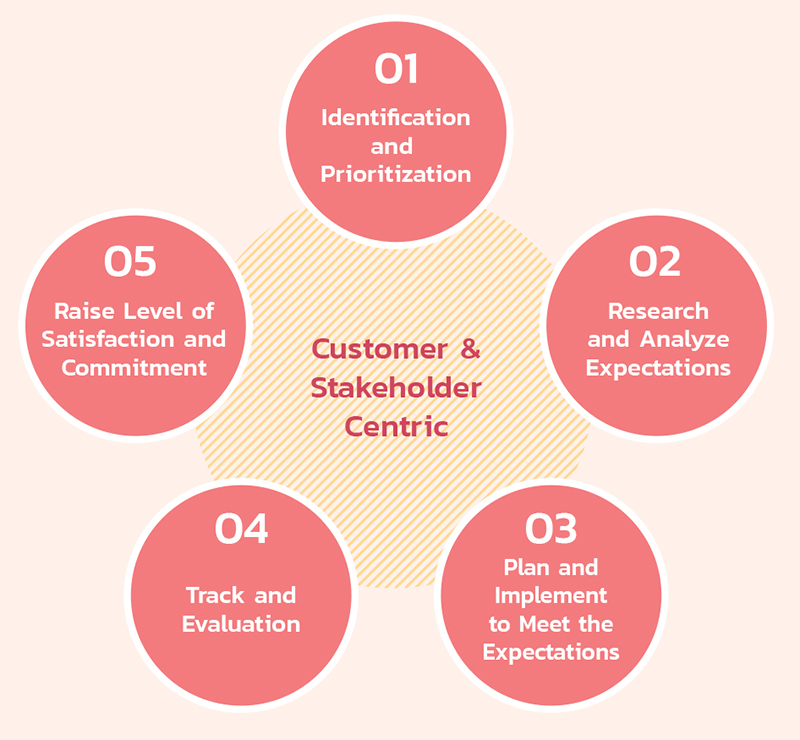 Key Project in 2019
Stakeholder Engagement Project
Objective To build confidence and stakeholder engagement
The Company has a different communication channel for each stakeholder group according to the nature of relationship. Similarly, the Company's response to their expectations and concerns differs, as presented in the following table.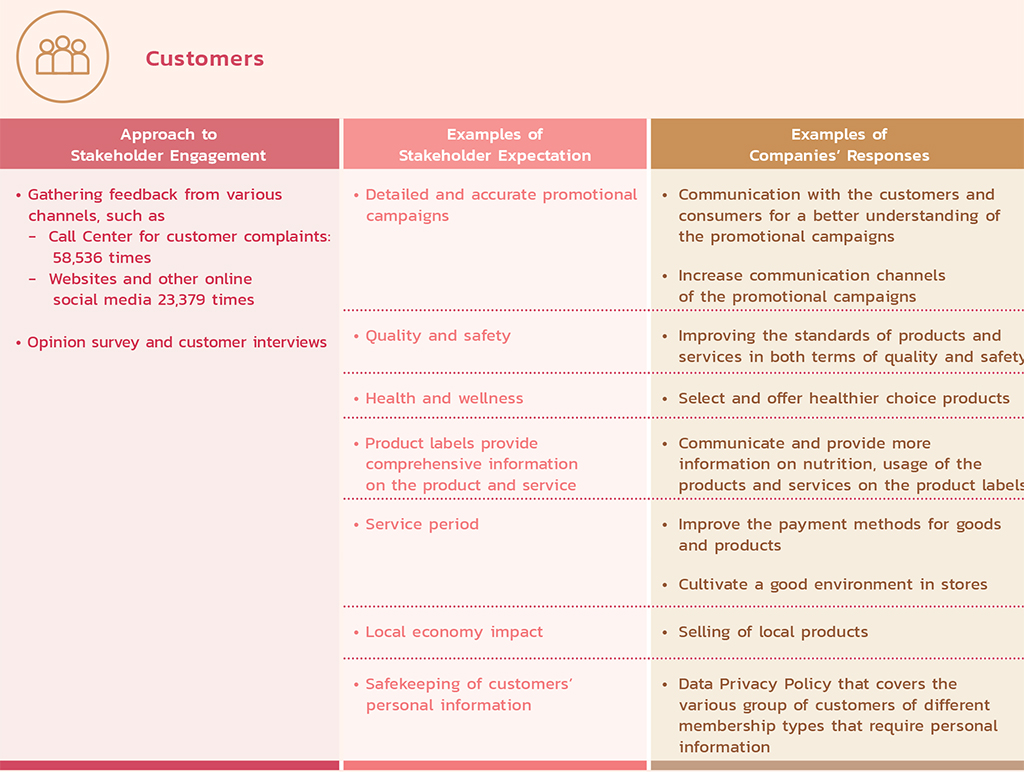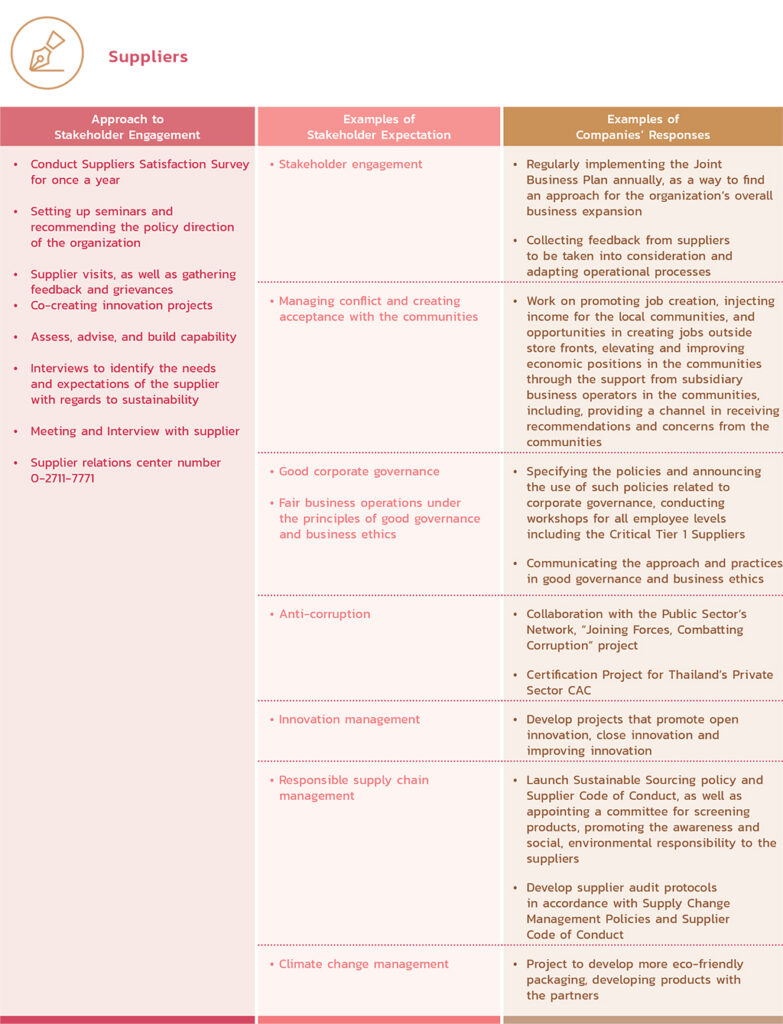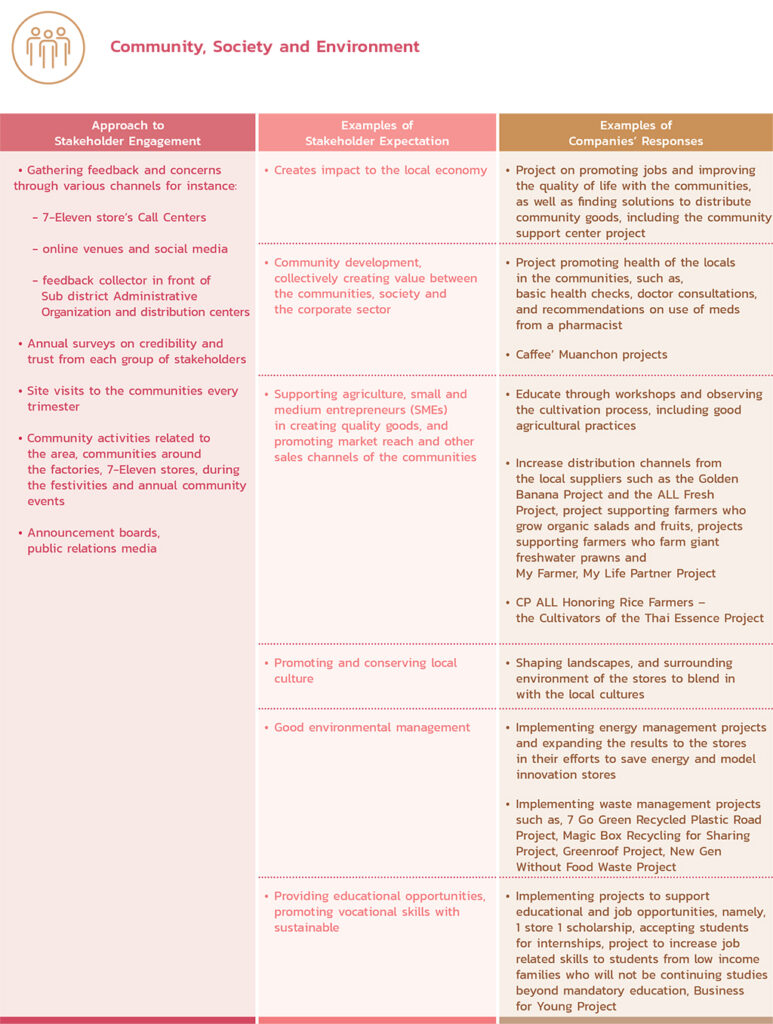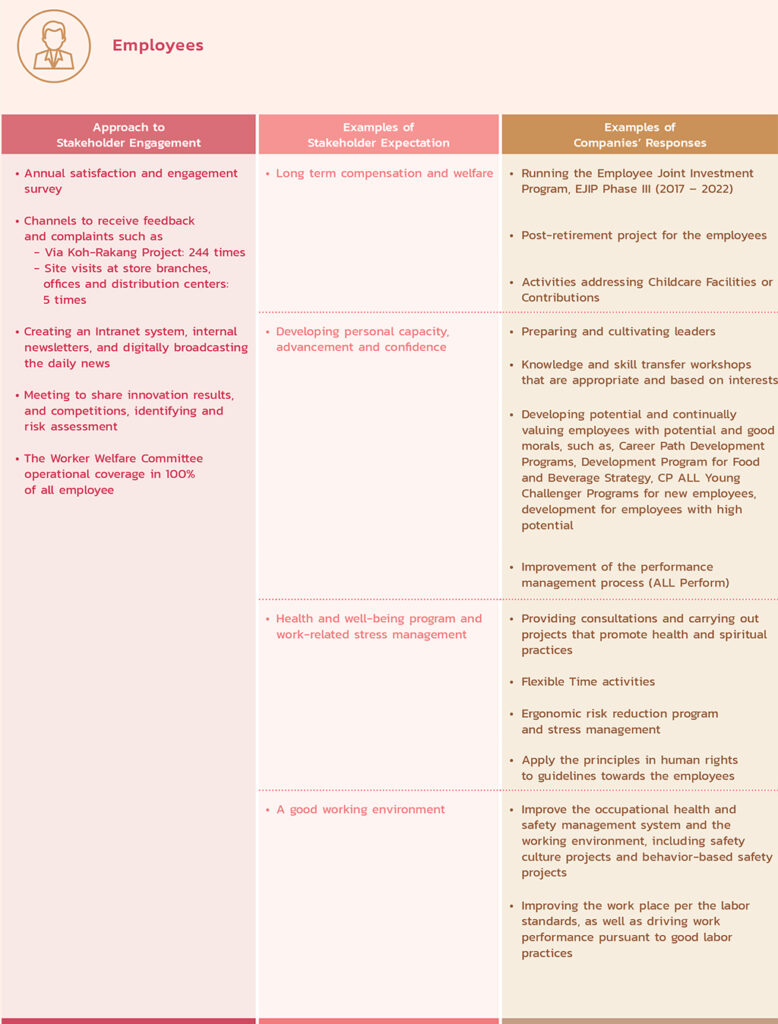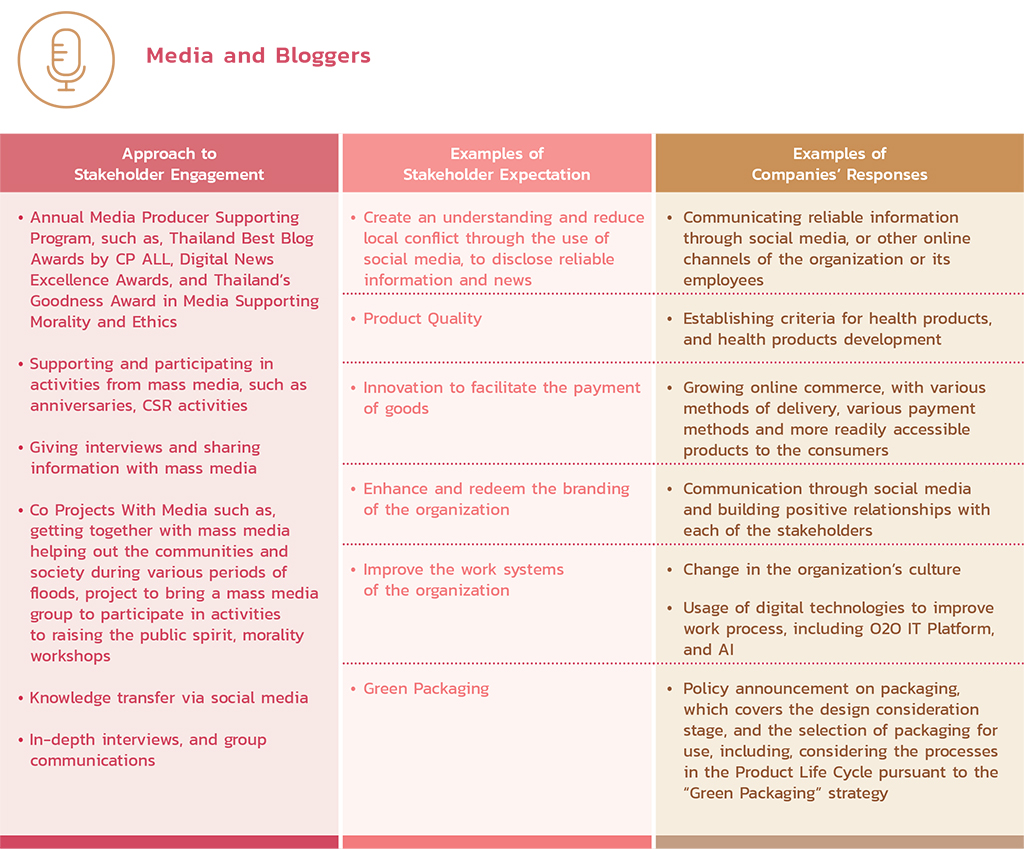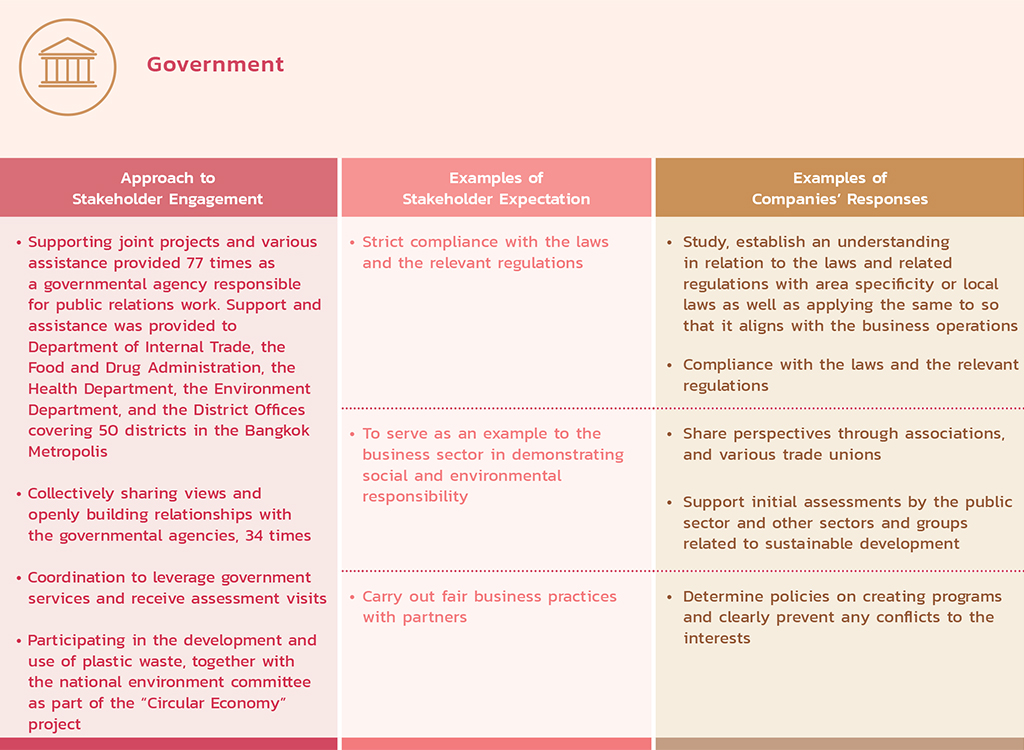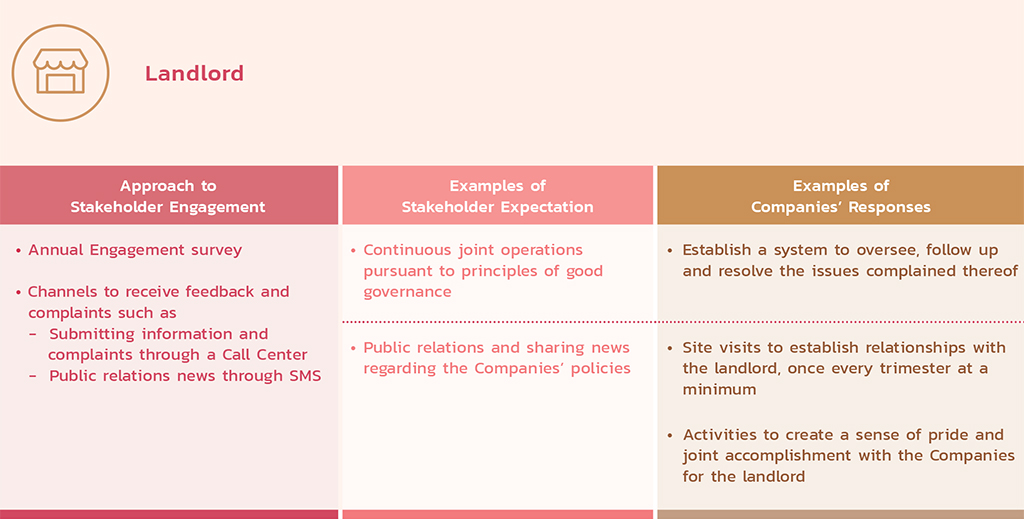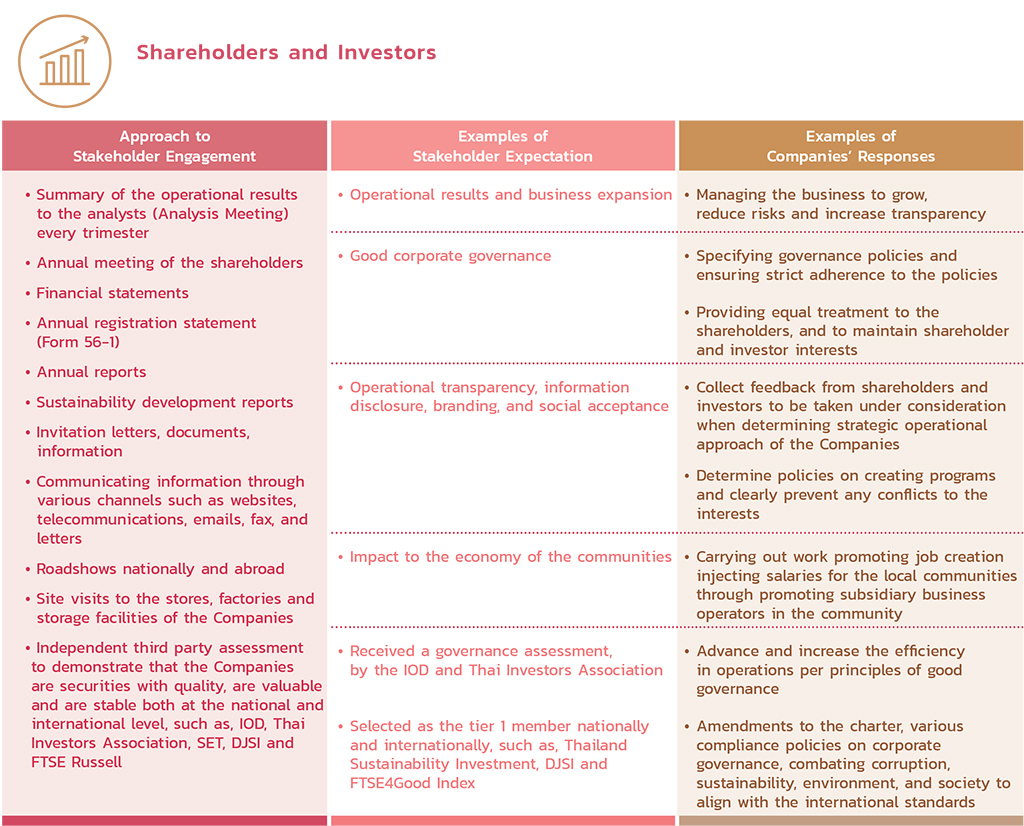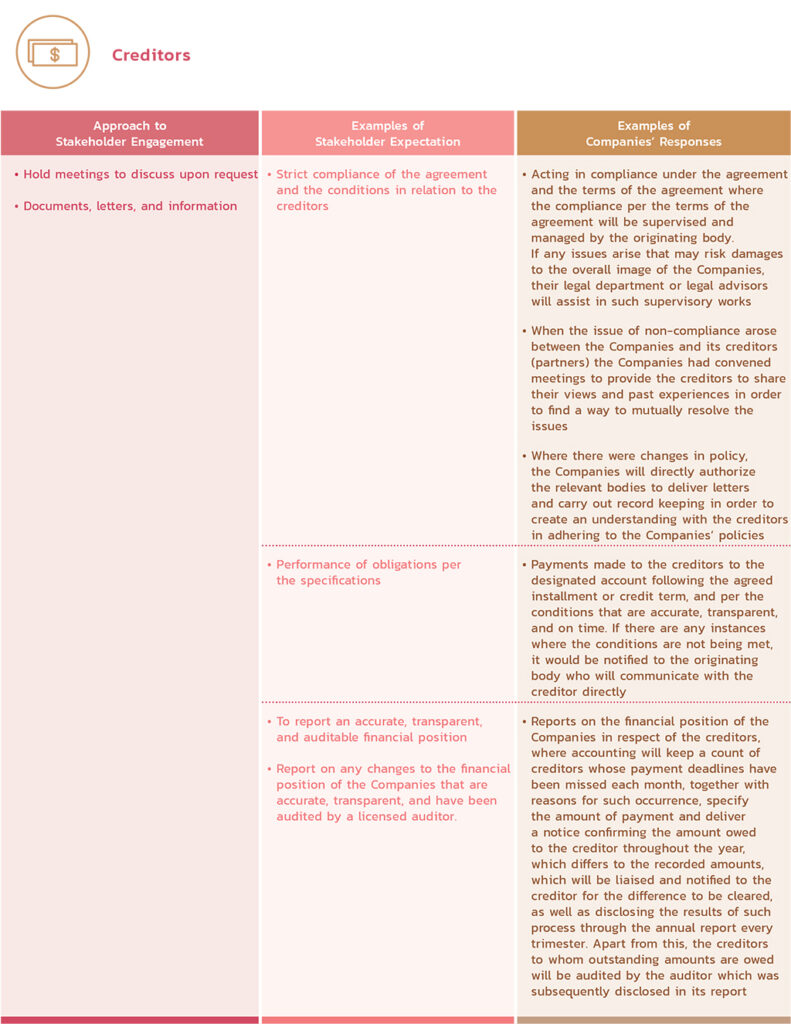 Results and Benefits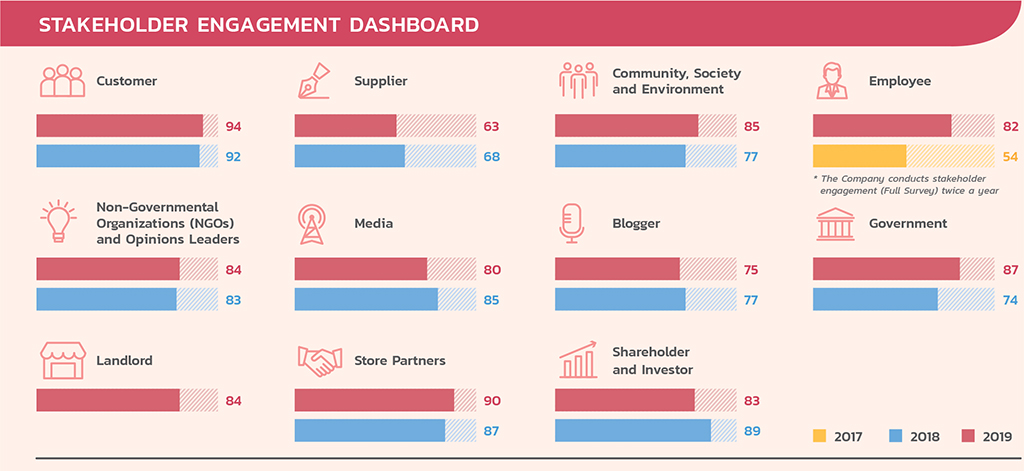 For more details —> SD Report 2019