Stakeholder Engagement Management
Embracing Differences, Building Bridges, and Forging Shared Benefits
CP ALL Plc. and its Subsidiaries ("the Company") is cognizant of the increasing role that stakeholders play in conducting business today. We hence place importance in fostering holistic relationships with stakeholders. As the Company has 7-Eleven stores dispersed across all regions of Thailand, the scope of engagement creation is thus expansive, covering large numbers of stakeholder groups. Considerations have to be made on value creation and value sharing of products and services that are in line with regulations and that meet the demands and expectations of diverse stakeholders. This includes coping with complex challenges and preparing for changes in the modern business world. The efforts require building good relationships with stakeholders.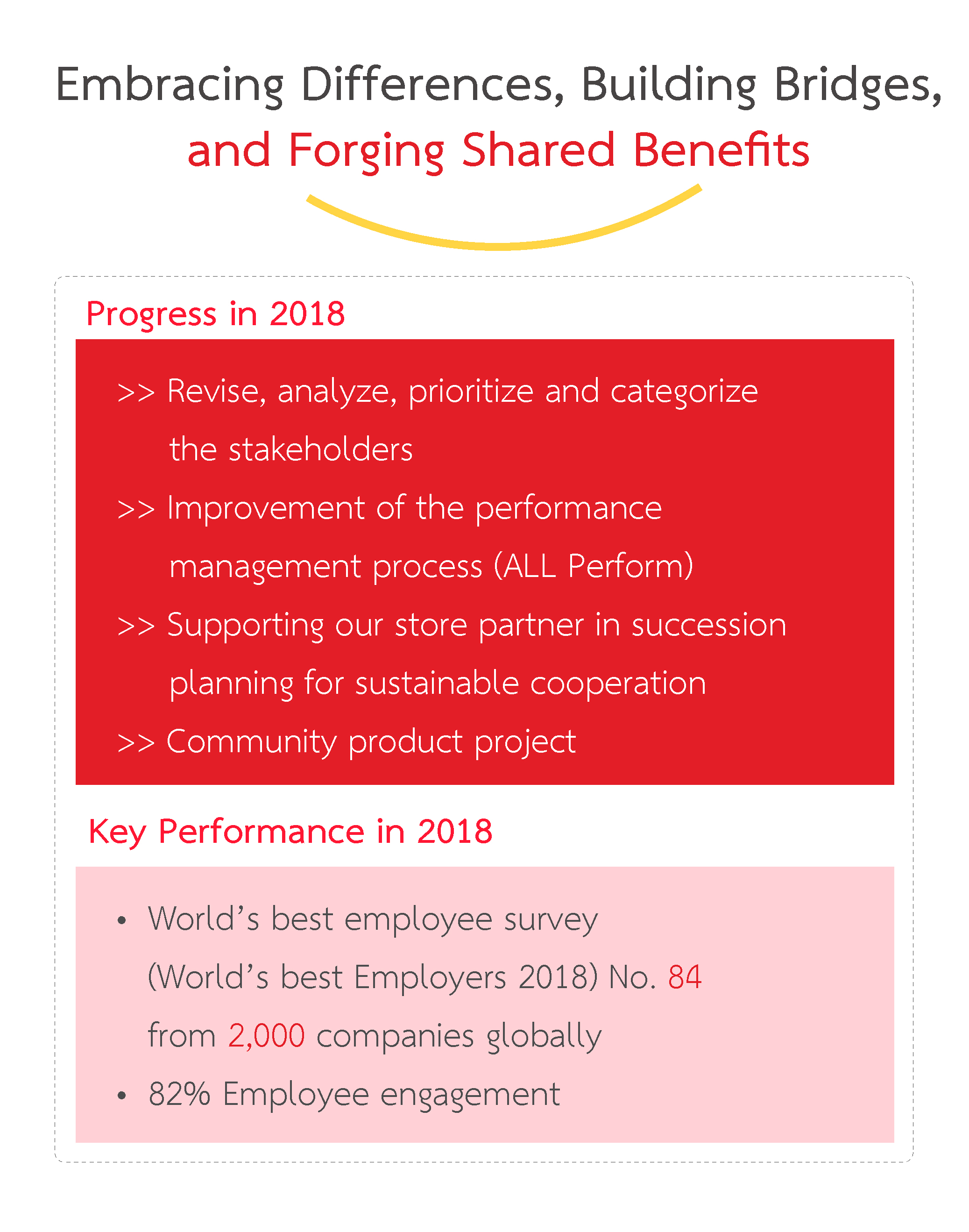 The Company has revised, analyzed, prioritized and categorized our stakeholders in 2018. The Company has adjusted the stakeholder categorization to 11 groups, adding Landlord / Landowner. The added category is considered influential in the online community because of their communication with all stakeholder groups.
The Company has a different communication channel for each stakeholder group according to the nature of relationship. Similarly, the Company's response to their expectations and concerns differs, as presented in the following table.