Climate Change Management
Key Performance in 2019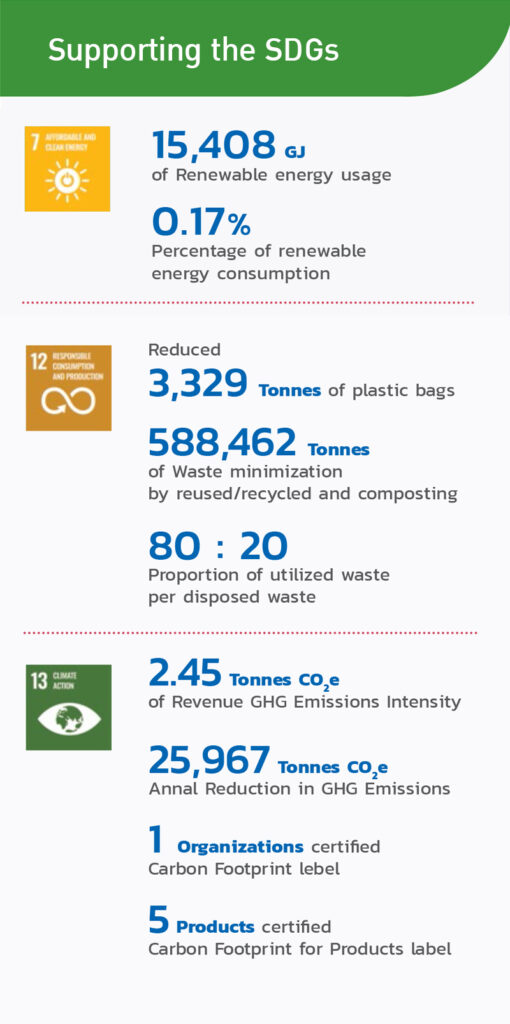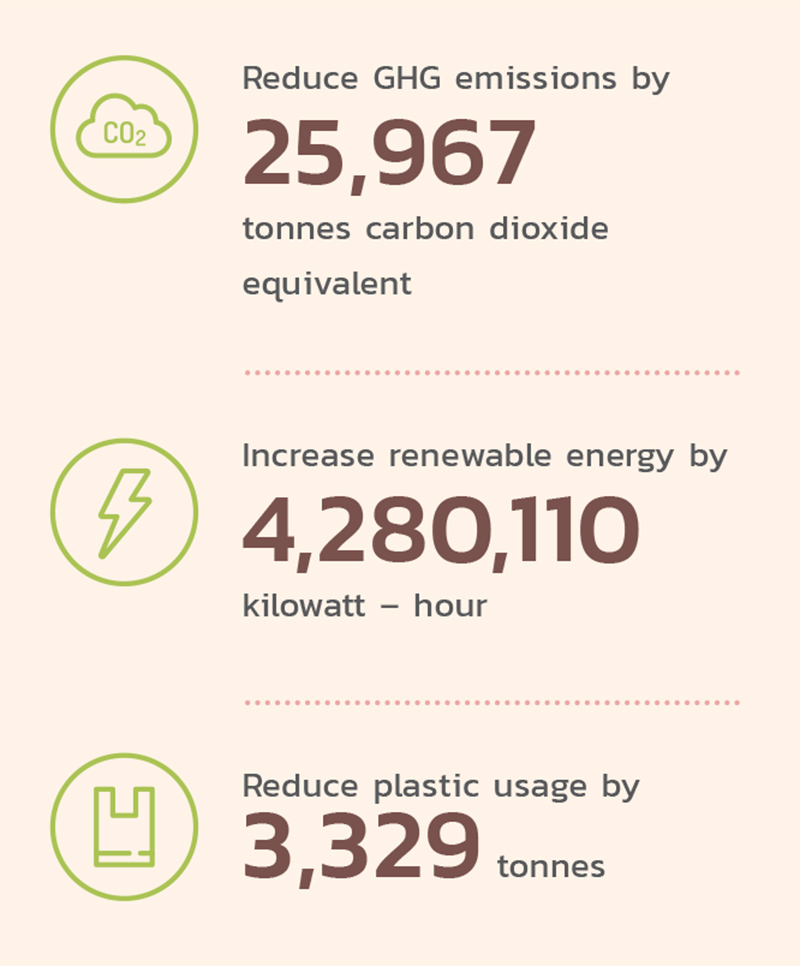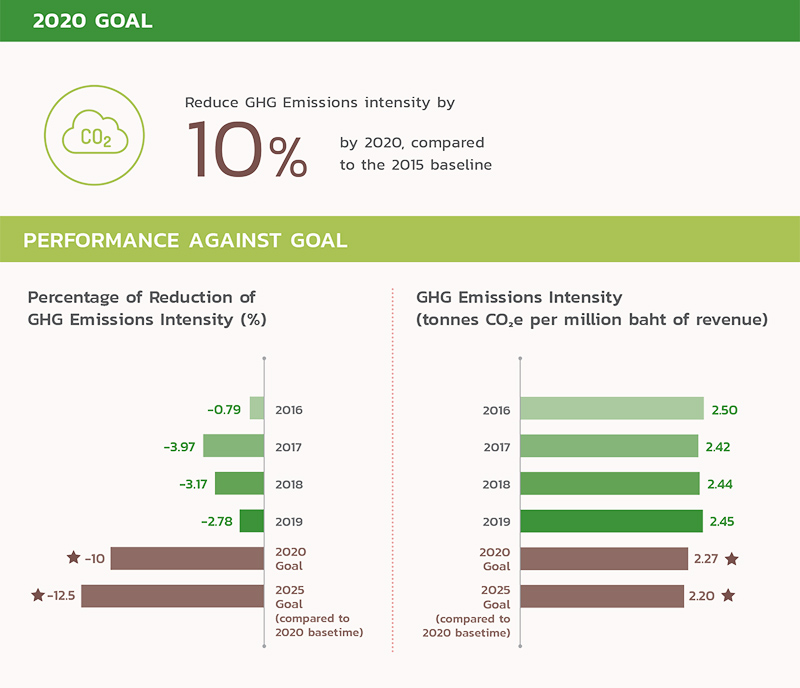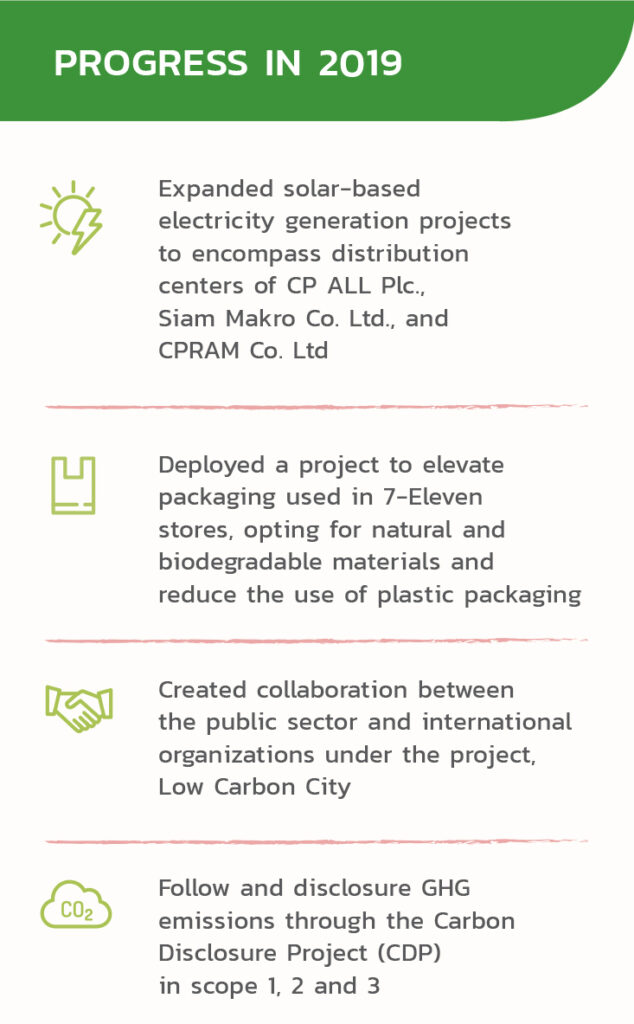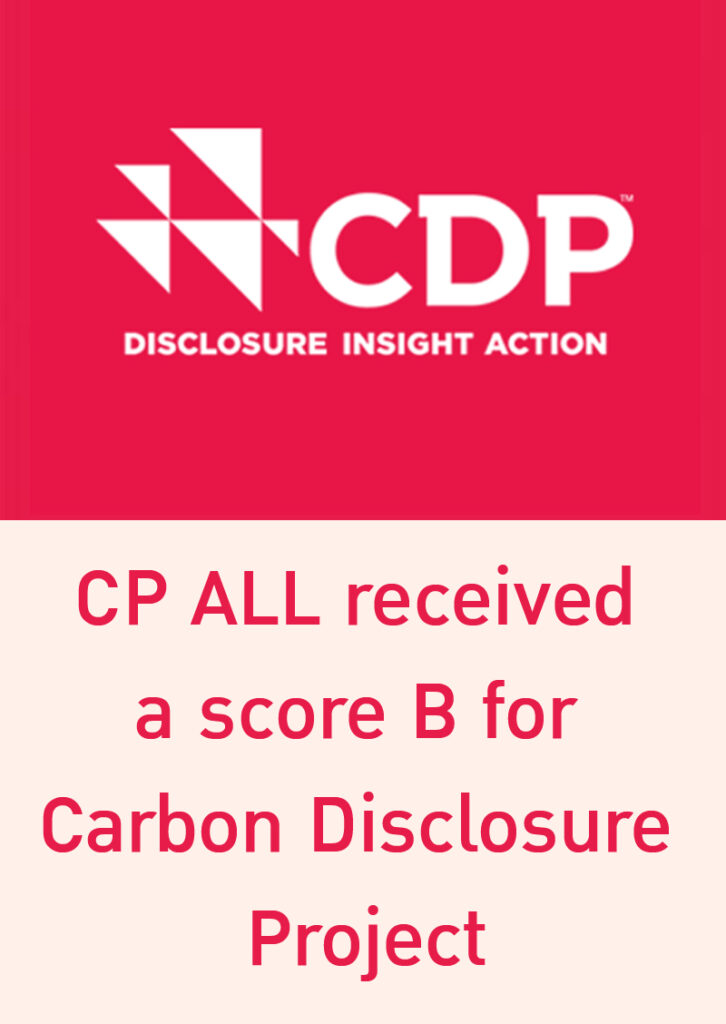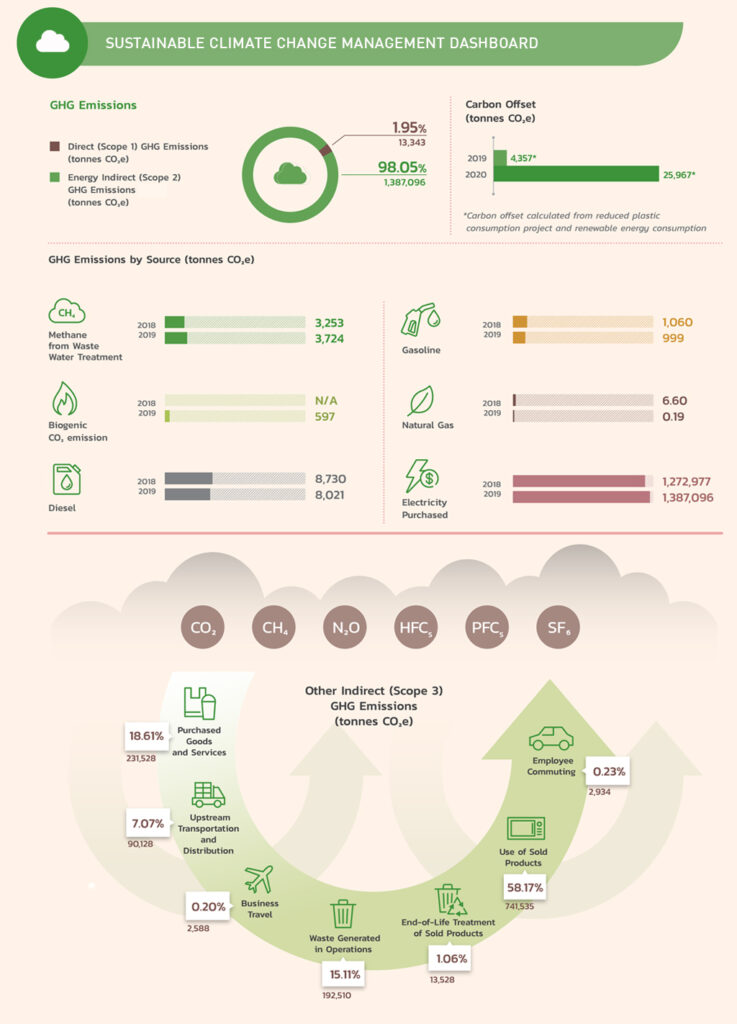 Challenges
---
CP ALL Plc. and subsidiaries ("the Company") is aware of climate change's significance, consider it is a current global concern. Anthropogenic activities are the primary factor causing the changes in climate and global temperature. The Company's effort is in line with the 13th goal of Sustainable Development Goals (SDGs), which was approved by 193 member countries of the United Nations, and Paris Agreement, which discusses climate change management, too. The Company recognizes the opportunity to actively contribute to the overall global efforts – committing to reduce greenhouse gas (GHG) emissions, while operating businesses sustainably.
Management Approach
---
The Company established climate change management approach in tandem with responsible business approach. Measures were developed to enhance energy efficiency and energy conservation. There are also measures to increase renewable energy consumption, and plastic packaging management in line with the Government's plastic waste management plan. The Company supports and collaborates with other sectors to mitigate impacts from business operations, and to reinforce the public's awareness and recognition on how significant environmental issues are. Furthermore, the Company continuously communicates performance to stakeholder to demonstrate transparency and traceability through CDP's Climate Change Disclosure system, sustainable reports, and the Communication on Progress (COP) to the UN Global Compact (UNGC).
Climate Change Management Framework


Key project in 2019
---
Climate Change Risk and Opportunity Assessment Project
Objective: Assess the risks and opportunities related climate change
The Company assesses climate change risks and opportunities through enterprise risk assessment from bottom-up, in which each business unit specifies risk factors relevant in their operation through Risk Champion. Top-down assessment refers to an assessment through corporate strategy board, which includes current and emerging risks according to Task Force on Climate-related Financial Disclosures (TCFD). Multiple factors will be considered and assessed, as follows.
Results and benefits: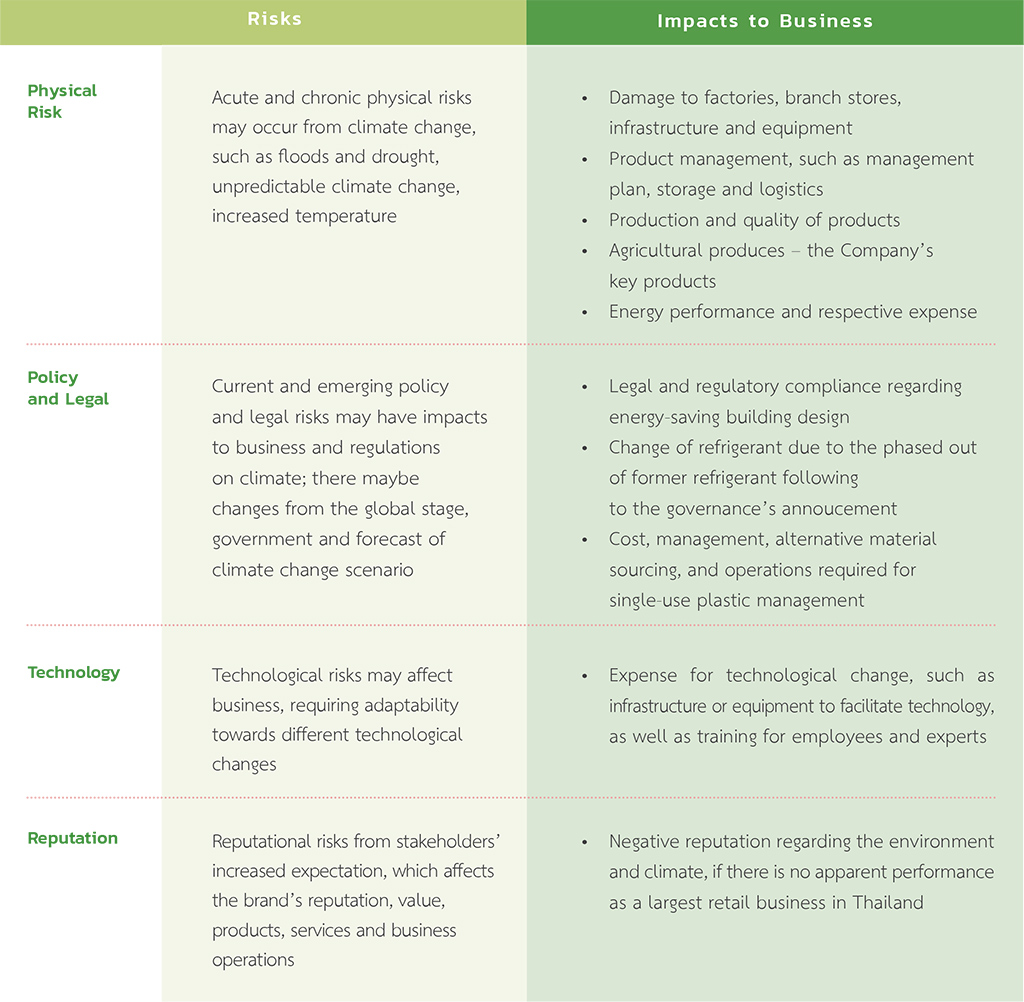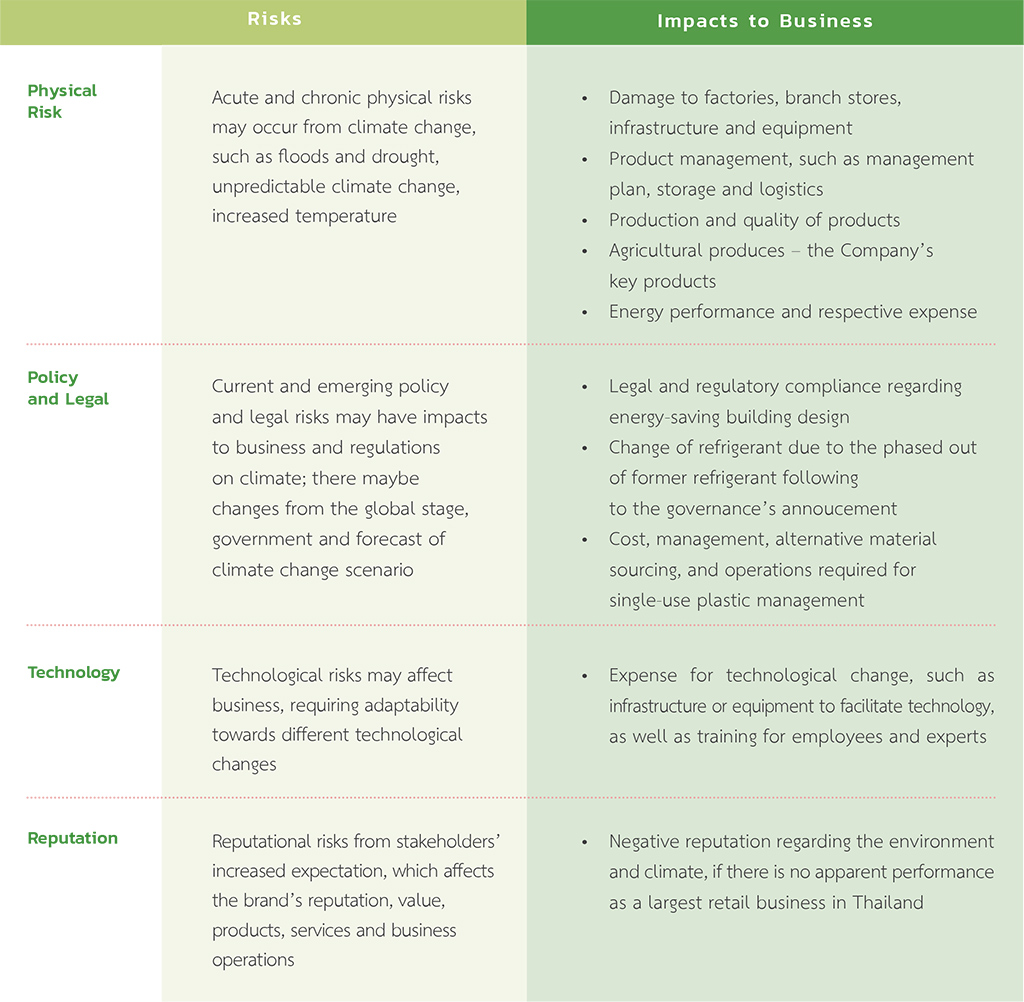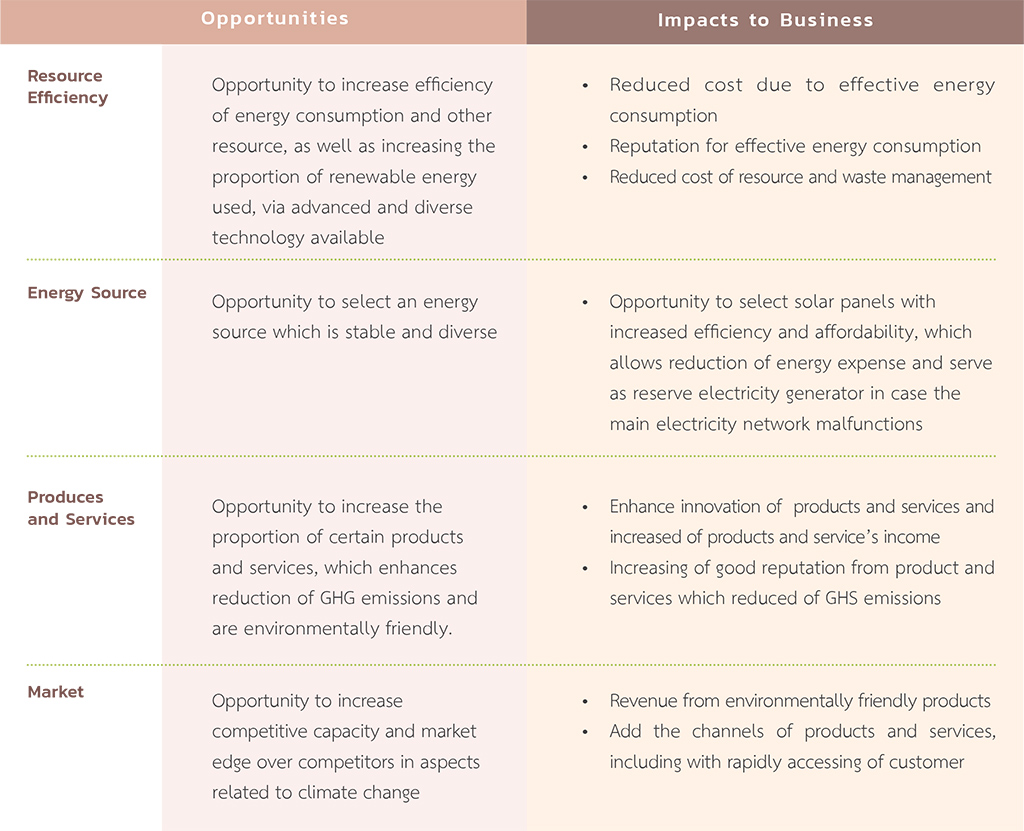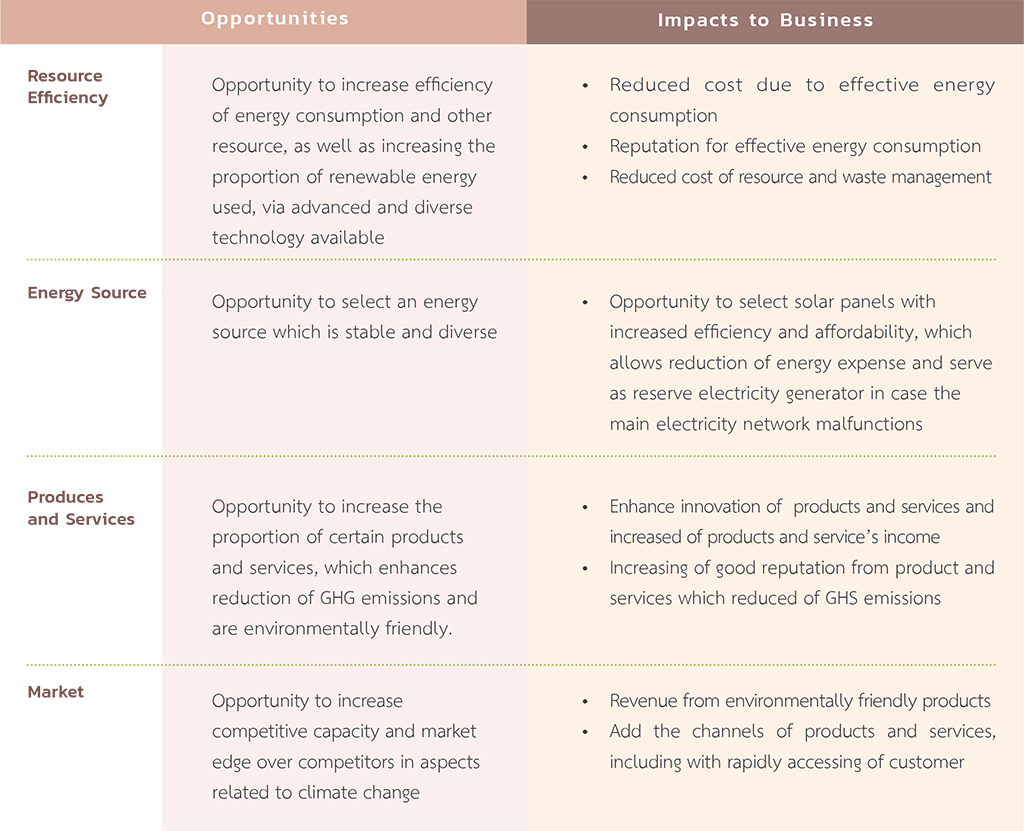 Greenhouse Gases Analysis Report and GHG Emissions Reduction Targets 2020 -2030
CP ALL Public Company Limited and subsidiary ("the Company") have collected GHG emissions related information in according with the international reporting standard, Global Reporting Initiative: GRI, calculated and converted into tonne carbon dioxide equivalent in according with Greenhouse Gas Protocol, and United Nations Framework Convention on Climate Change: UNFCCC. The GHG emissions scope 1 and 2 data have been consolidated since 2015-2019.
For More Detail —> Greenhouse Gases Analysis
Low Carbon City Project
Objective: to reduce greenhouse gas emission, and to drive the city towards sustainability
The Company in collaboration with Thailand Greenhouse Gas Management Organization (TGO), United Nations Development Plan of Thailand (UNDP Thailand) have signed an agreement to work together and realize sustainable development goals. This comprises campaigning for reduced plastic bag consumption, and promotion of energy efficiency through sustainable management system. The collaboration focuses in addressing plastic waste management, and promotes development of urban environment to community and society.
Results and benefits:
This was pilot in 5 provinces, consisting of Chiang Mai, Khon Kaen, Nakhon Ratchasima, Phuket and Koh Samui, Surathani.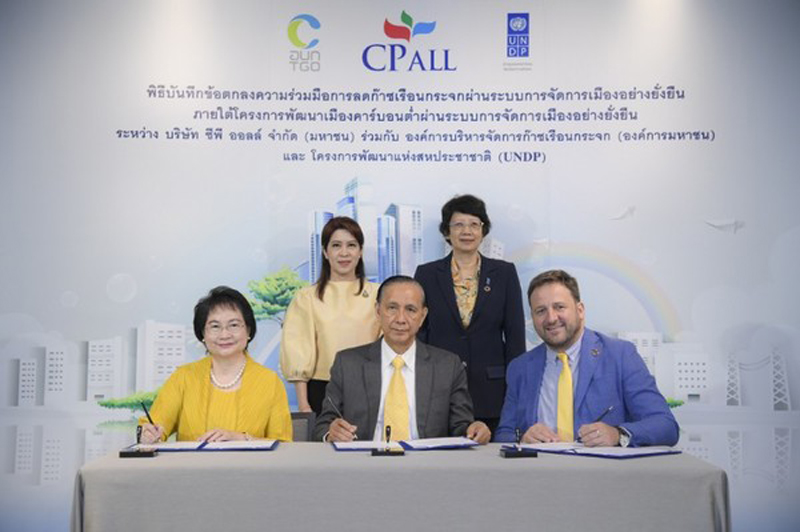 Reducing a bag a Day Campaign
Objective: To reduce the use of plastic bags, raising environmental awareness
The Company is committed to operate according to plastic reduction campaign. Raising awareness and understanding to youths, community, employees and customers, is part of the efforts to reduce plastic bags. The program readjusts consumers' behaviors to refuse plastic bags, each plastic bag rejection equates to 0.2 Baht, which will be donated to 77 local hospitals for their medical equipment purchase. The project has public relations campaign through advertisement, under the concept, 'The best promise is actionable one.' The concepts were expressed by Khun Toon Artiwara and BNK 48.
Results and benefits:
Reduce plastic consumption by 1,152 million bags in accumulation. It was able to reduce GHG emissions by 23,476 tonnes CO2e
Donated a total of 134 million baht to Siriraj hospital and 77 local hospitals
The Company has organized a press conference, 'Thais Assemble, Refusing Plastic Bags' in 2020. The goal is to conserve the environment. It has been announced that from 1st January 2020 onwards, all 7-Eleven stores across Thailand encouraged customers to refuse and bring their own cloth bags, or opt for other packaging with eco-friendly materials.

Other Performance
---
Performance Data of Climate Change Management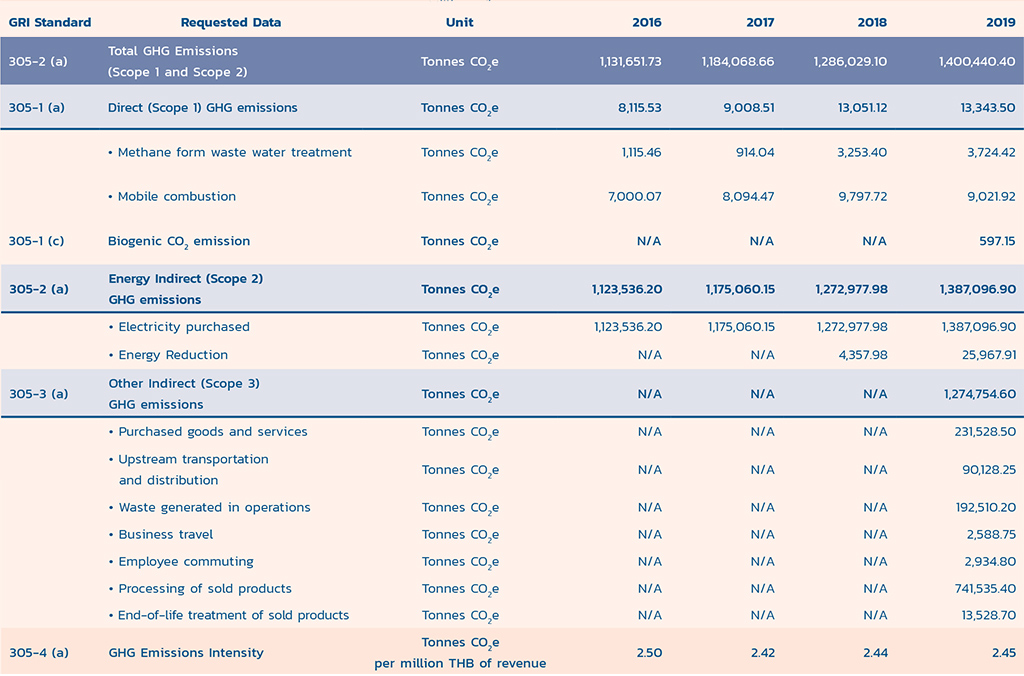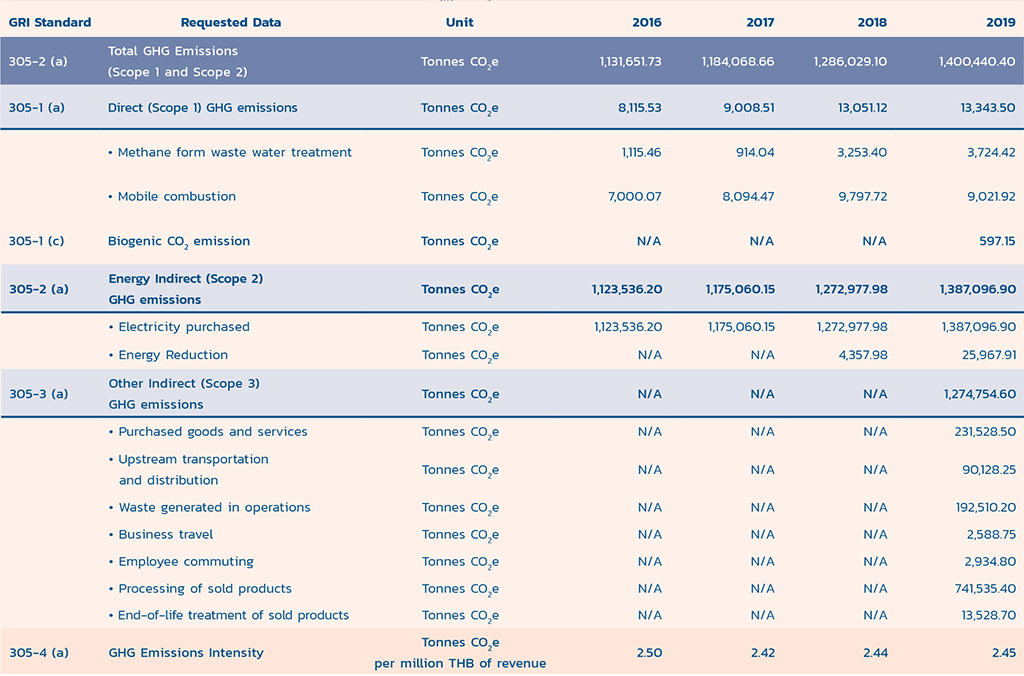 For more details click —> SD Report 2019