Climate Change Management
Climate change is a critical global agenda with a tendency to have significant impacts on the economy, society and the environment in the future. In this regard, the Company strongly commits to operate its business with responsibility in order to minimize problems and impacts which may occur and has formulated the following guidelines.
Encourage all units within the organization to improve efficient use of energy in their unit and business activities; promote conservative use of natural resources for maximum effectiveness; and develop innovation or new measures to minimize overall energy consumption
Increase the proportion of the use of renewable energy and clean energy; and support low carbon activities whenever feasible
Set up goals to reduce GHG (Greenhouse Gas) emissions in the long term; and collaborate with key suppliers, service providers, contractors and business partners to reduce GHG emissions throughout the supply chain=
Improve the waste management process by applying the 3R concept: 1) R-Reduce the unnecessary use and consumption of natural resources, 2) R-Reuse natural resources more effectively, and 3) R-Recycle natural resources that can be brought back in order to reduce the amount of waste to the environment
Conduct life-cycle assessment
Promote awareness and understanding of climate change among employees and key stakeholders through training, knowledge sharing and campaign activities
Prepare for natural disasters to ensure business continuity and minimize impacts on the business
Disclose operational performance relating to climate change through the Sustainability Report in order to report on the progress of current operations against set goals to inform stakeholders
Collaborate with government authorities, Non-Governmental Organizations (NGOs), educational institutes, communities and other agencies to jointly solve problems originating from climate change at the national and global level
2020 Target: 10% reduction in greenhouse gas emissions per production unit by 2020 from the 2015 baseline
Operations guided by the policy and guidelines kick-started numerous efforts in environmental management, as well as scaled up notable environmental management performance. Participation by employees, subsidiaries, and stakeholders in environmental management is another issue the Company emphasizes in order to spread happiness and sustainable environmental conservation efforts to the wider public. Examples of environmental management efforts implemented by the Company in 2017 comprise of campaigning and raising awareness of environmental conservation among stakeholders, managing energy efficiency, increasing renewable energy usage, managing waste and improving packaging, managing climate change, assessing water scarcity risk and developing plans to reduce water consumption per production unit, and disclosing performance of environmental management. The Company is also planning for the application of an Environmental Management System (EMS) in its business operations, with specifically assigned committees and working groups, such as the committee and working group on water quality assurance, and the committee and working group on equipment selection for stores (Equipment Committee).

Amount of Greenhouse Gas Emissions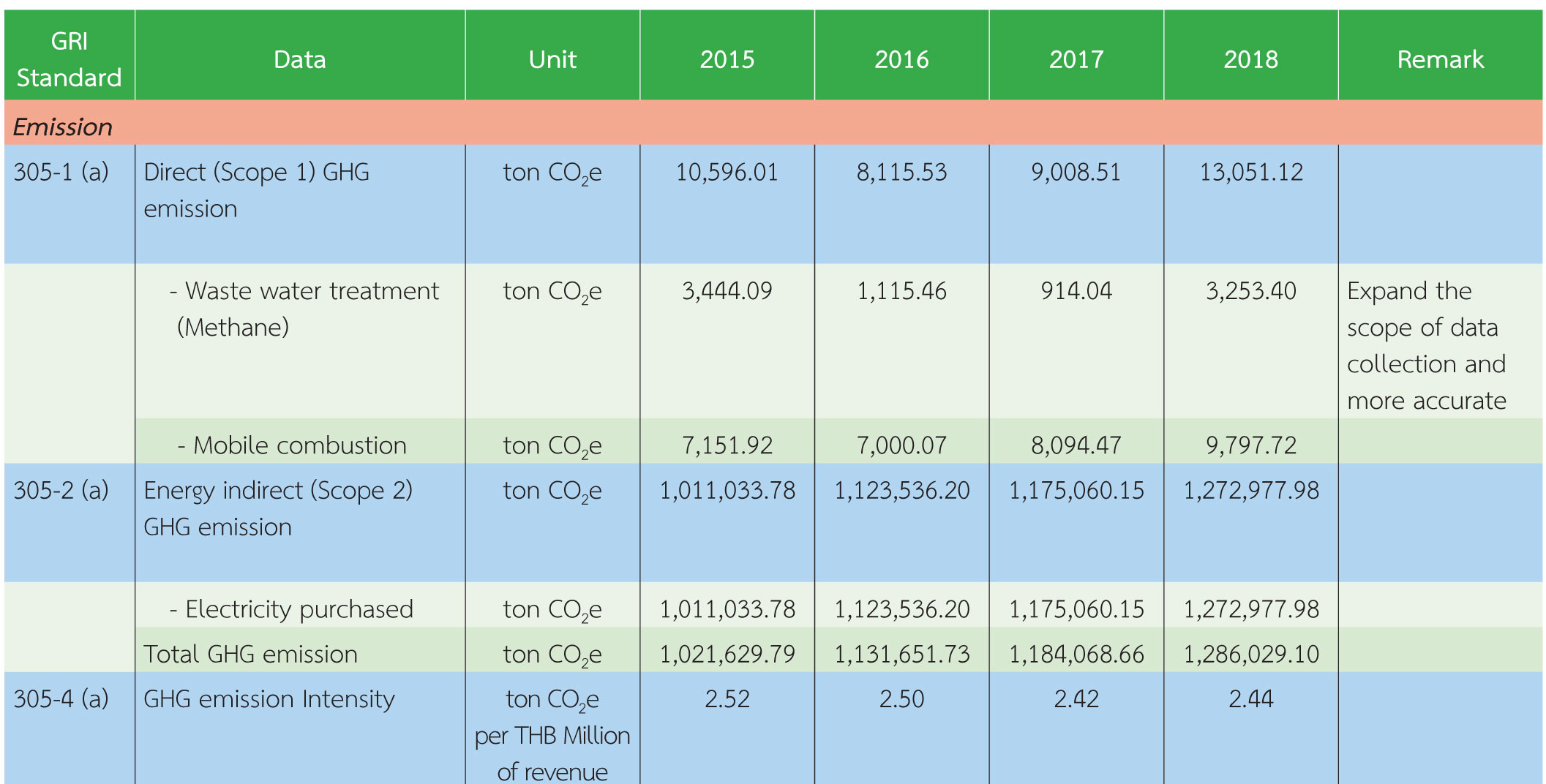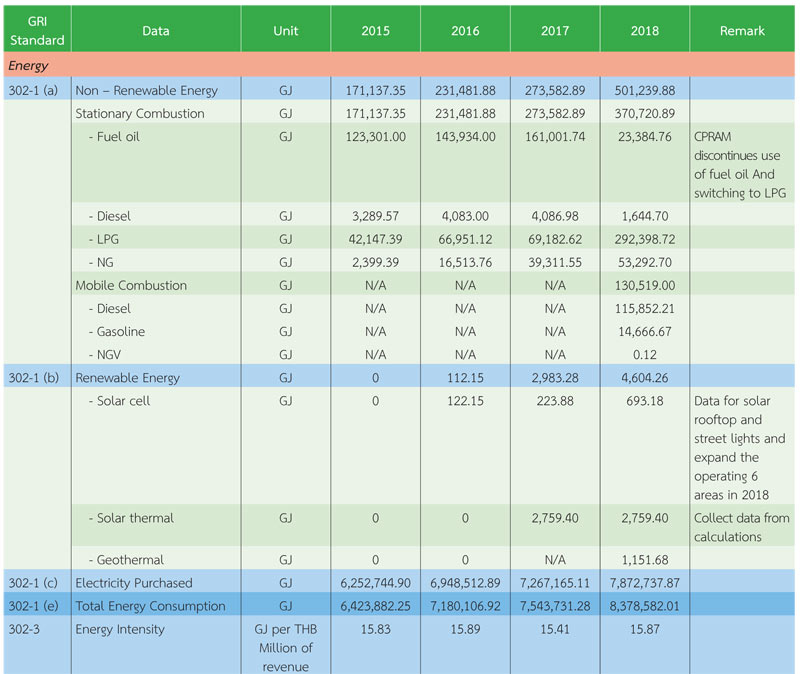 Amount of Water Used and Waste Water Released