Sustainable Packaging Management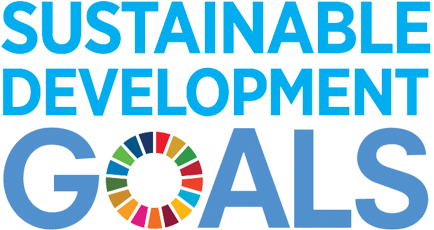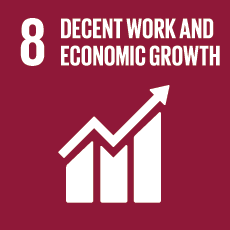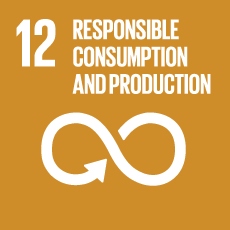 Key Performance in 2022
Utilized Reusable, Recyclable, and Compostable packaging
47234
.
18
tonnes
Utilized Recycled material/Recycled content-based packaging
2284
.
50
tonnes
Utilized environmentally and societal certified raw material-based packaging
3217
.
40
tonnes
Reduced plastic packaging materials and not unnecessary plastic usage from packaging research and development
1814
.
51
tonnes
Reduced the use of plastic bags and single-use plastic
24695
.
81
tonnes
Recycled post-consumer packaging by the Company
2701
.
40
tonnes
Significantly Affected Key Stakeholders
Performance Against Goal
2030 Goal
100
%
Private Brand utilizing plastic packaging must be reusable, recyclable, or compostable by 2025 for operations in Thailand and by 2030 for overseas operations
Progress against short-term and long-term goals
Performance Summary 2022
Total packaging consumption classified by type
Total plastic packaging consumption
Average plastic packaging consumption per store
Share of total plastic consumption classified by type
Plastic packaging management in line with the Circular Economy
Use of reusable packaging
Use of recycled material/recycled content
Use of recyclable packaging
Use of compostable packaging
Reduction of plastic consumption through packaging development
Reduction of plastic bags and single-use plastics usage
Post-Consumer packaging recycled
Remark: Coverage (as a % of coat of goods sold) 100%
| Use of non-plastic packaging consumption classified by material type | % Coverage (% of cost of goods sold) | Weight of packaging consumption (tonnes) | Recycled or certified material packaging (%) | 2022 Goal (%) |
| --- | --- | --- | --- | --- |
| Wood or Paper | 100% | 7430.67 | 74.03 | 65 |
| Metal (Steel , Aluminum) | 100% | 14.81 | 100 | 100 |
| Glass | 100% | 547.25 | 100 | 100 |
Risks and Opportunities
During the past 10 years, plastic packaging waste has been classified as one of the most impactful environmental issues globally due to plastic properties comprising strength, durability, ease in production and low cost. As a result, the demand for and production of plastics continues to increase and counters current capacity for plastic waste management. Studies have revealed that proper plastic waste handling and recycling rates are relatively low in developing countries thus resulting in large volumes of plastic waste impacting the environment. The impact affects ecosystem fertility through concerns regarding microplastics in water sources and aquatic animals in addition to food safety and various health concerns. In addition, most packaging is manufactured through chemical processes which contains synthetic agents, components which are non-environmentally friendly and capable of affecting health among stakeholders in stores, distribution centers, and parties in direct contact with the packaging. In this regard, many plastic waste arises from both retail and wholesale businesses through packaging which maintains product quality. Certain categories of packaging cannot be decomposed, repurposed, and may contain hazardous chemicals. However, businesses capable of developing packing innovations to enable recycling ease, biodegradability, health and environmentally friendly aspects will perform important roles in alleviating negative packaging waste impact and satisfy the increasingly growing green market consumers. Therefore, innovation management and plastic packaging management processes in the industrial sector are aspects requiring emphasis and continuous development.
Management Approach
CP ALL Public Company Limited and its subsidiaries ("the Company") regularly monitors laws and regulations related to packaging waste management in order to maintain current information regarding regulations and requirements. Newly implemented regulations may impose the prohibition of certain packaging for product wrapping and transportation and thus may impact overall the Company business operations. In addition, the Company has established a sustainable packaging policy with a management approach encompassing various issues inclusive of creating stakeholder engagement to manage comprehensive packaging, research, design, and selection of environmentally friendly packaging for Private Brand products. The selection of alternative materials considers material qualities including compost capabilities, reusability, etc. The mentioned operational processes regularly collect performance data consisting of plastic packaging consumption tonnes classified by type and volume capable of recycling, as a means for the Company to examine, analyze and utilize information to increase operational processes efficiency and minimize environmental impact from organization generated packing waste. Concurrently, the Company constantly reviews operating results to ensure environmentally friendly packaging operations and usage of packing material certified by trusted agencies to satisfy consumer demands. Comprehensive information inclusive of various operating results, stakeholder impact, local and international news are monitored for analysis and database formation purposes to determine policy reviews and action plans.
Circular Economy based packaging management program
The Company aims to minimize plastic waste and packaging volumes destined for landfill through circular economy-based waste management support. This approach enables plastic packaging for Private Brand products to be reusable, recyclable, and compostable under the "Reduce-Reuse-Recycle (3R)" concept by operating under 3 main measures as follows:
In 2022, the Company implemented a variety of environmentally friendly packaging management projects in line with systematic plastic reduction measures which are regularly assessed and performance data in every step is stored. Data particularly collected comprises information regarding benefits received from project implementation, total packaging amount, packaging waste reduction volumes, greenhouse gas reduction amount, etc., with outstanding projects in 2022 as follows:
Develop packaging based on Circular Economy and Eco-Design concepts for Private Brand products, reduce plastic usage at-source
Plastic usage reduction through packaging design project
CP ALL Public Company Limited with suppliers to reduce plastic usage through packaging design which utilizes appropriate plastic thickness required for rice cups, cold dessert cups, and full salad trays.
Impacts and Benefits
Crab fried rice packaging development - single compartment tray project
Reduced plastic usage by using label printed top seal films instead of putting label stickers on thick plastic covers.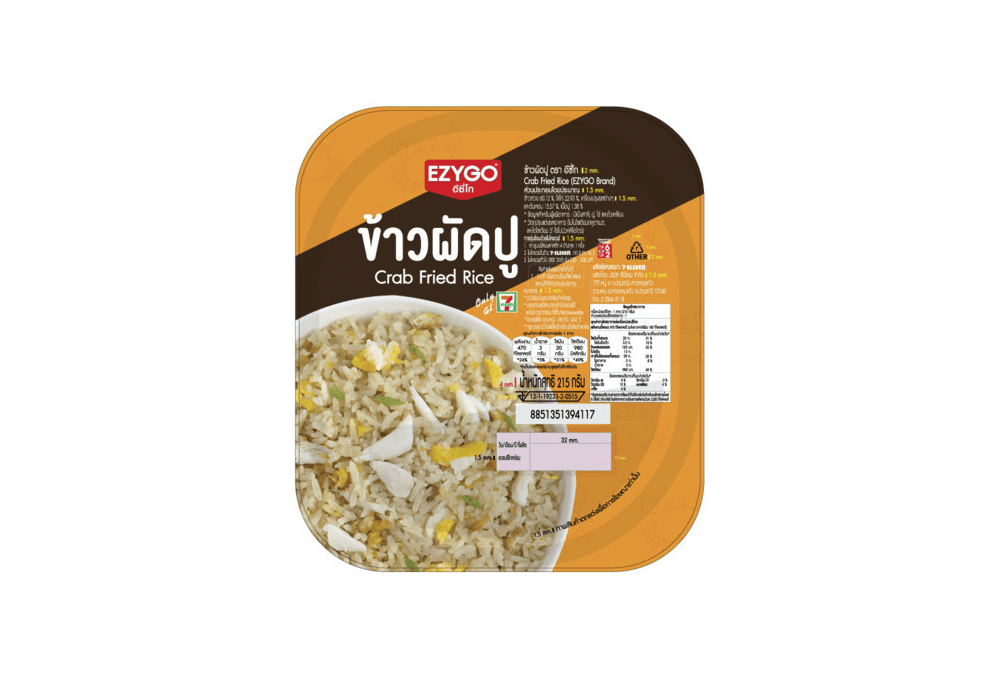 Impacts and Benefits
Carriable hot sandwich sleeve project
Reduce usage of single use carrying bags and paper through hot sandwich packaging redesign from the current art card to thin greaseproof paper certified by the Program for the Endorsement of Forest Certification Scheme (PEFC) and the organization.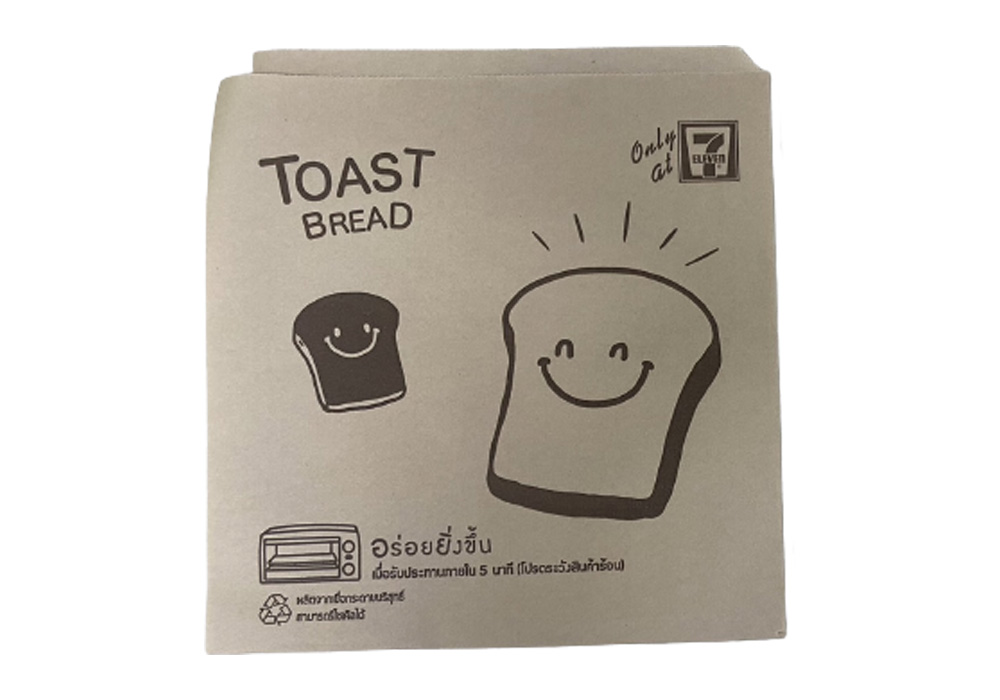 Impacts and Benefits
Full Tray modification from paper sleeves to plastic banding project
Reduce usage of plastic and paper through modifying packaging style for Full Tray menus inclusive of Garlic Chicken with Rice Roasted Chicken Basil, Pork Fried Rice, and Fried Chicken Rice which entails replacing shrink film and paper sleeves with banding plastic.
Impacts and Benefits
Double Compartment Tray development project
Developed new packaging which reduced plastic usage by using label printed top sealing films instead of stickers on thick plastic covers.
Impacts and Benefits
Label printed top seal film for Chilled Thai Food project (continuously)
CPRAM Co., Ltd. developed laminated film for chilled Thai food packaging. Labels can be printed on the film, reducing sticker usage and becoming more environmentally friendly. This project operates with consideration to the 3Rs principle (Reduce Reuse and Recycle), aiming to reduce plastic usage along the entire production chain.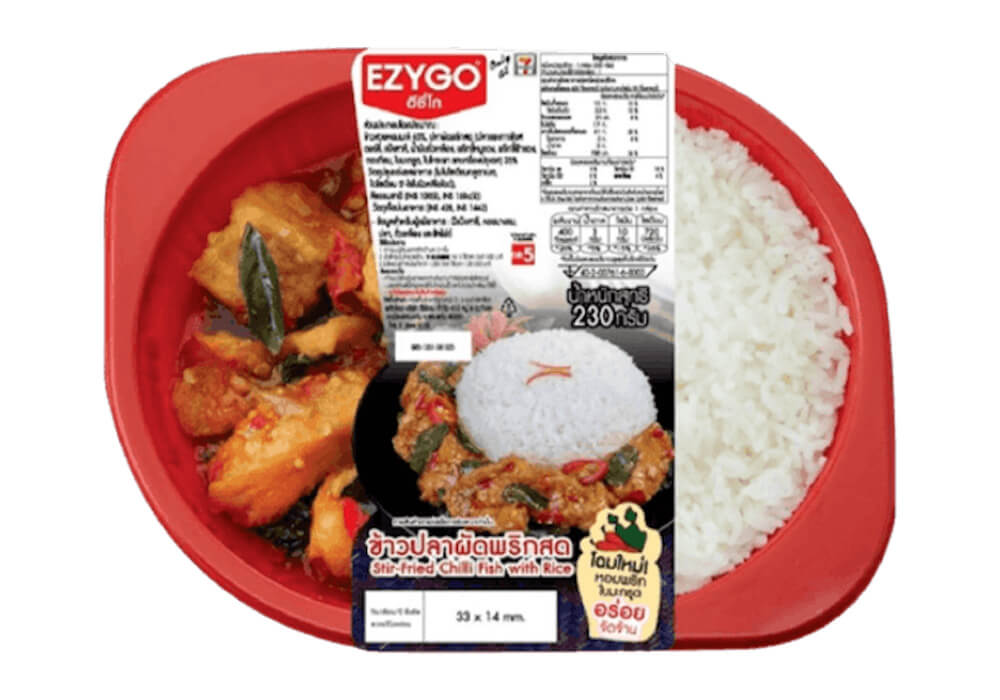 Impacts and Benefits
Golden Banana packaging development to reduce packaging thickness project (continuously)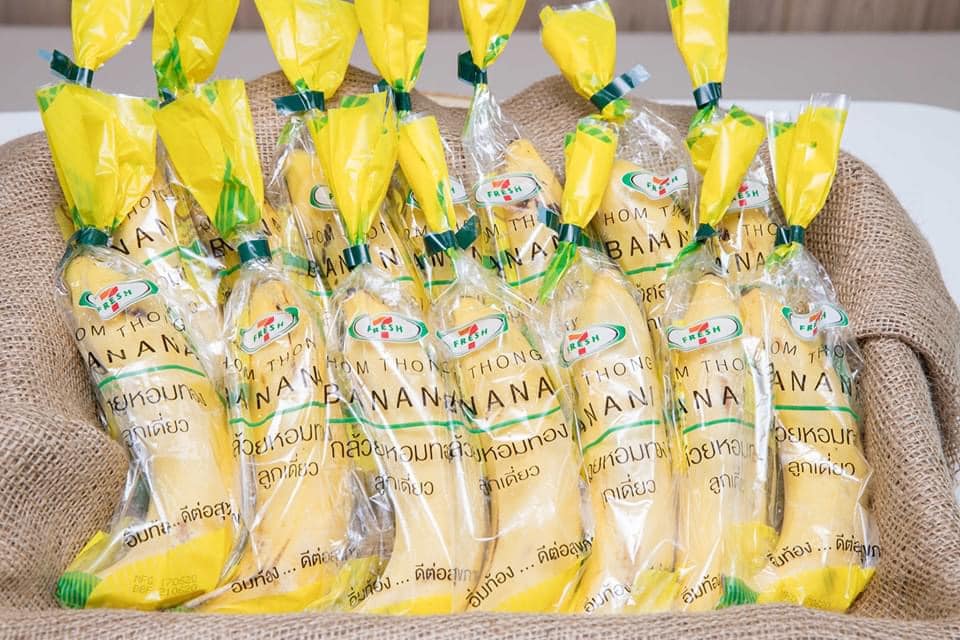 Impacts and Benefits
Developed sip lid to replace plastic straw usage in 7-11 all stores nationwide project (continuously)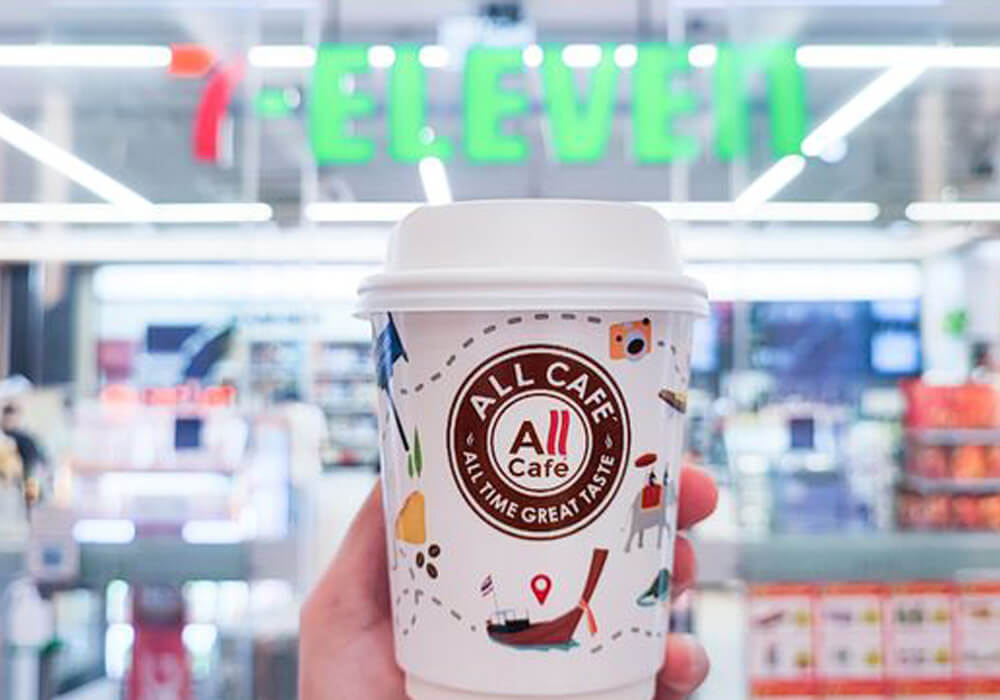 Impacts and Benefits
Packaging film roll's thickness reduction project for hot products
CPRAM Co., Ltd. develops innovative production of modern film rolls for products heated in air ovens through reducing plastic film thickness from 60 microns to 40 microns, resulting in a weight decrease by 0.97 grams per piece.
Impacts and Benefits
Plastic tray replacement with food-grade craft paper packaging project
CPRAM Co., Ltd. develops high security chemical-free and contaminant-free craft paper packaging capable of safe usage in food containers as a replacement for plastic trays in an effort to reduce plastic usage by 7.09 grams per piece.
Impacts and Benefits
Reduced the thickness of paper cups for Non-All Café beverages namely for Gulp, Slurpee, and Jet Spray project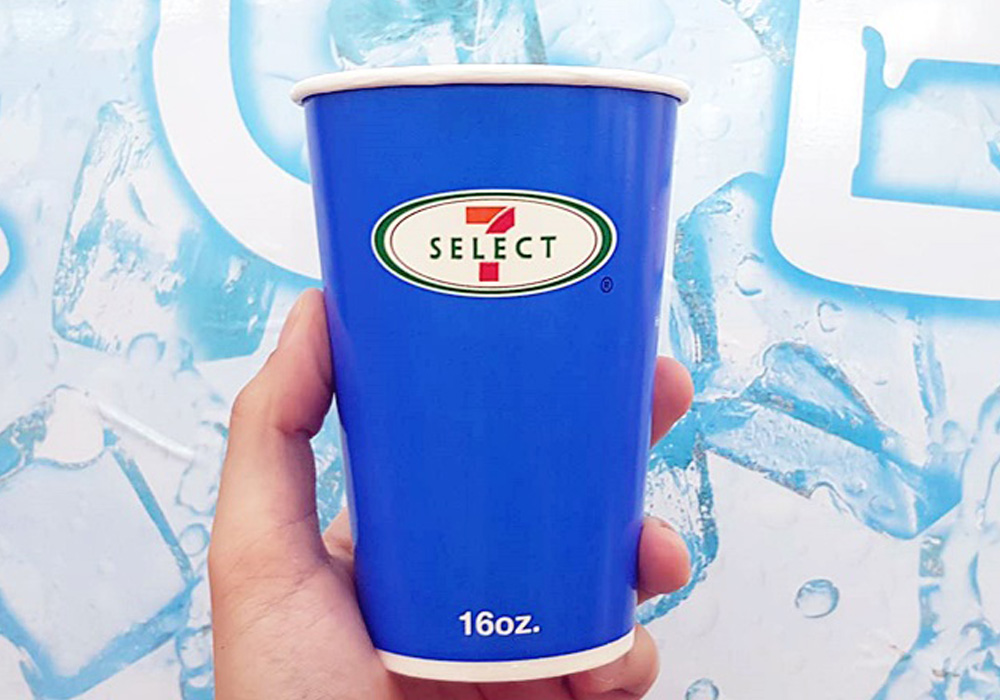 Impacts and Benefits
Packaging material from sustainably managed sources project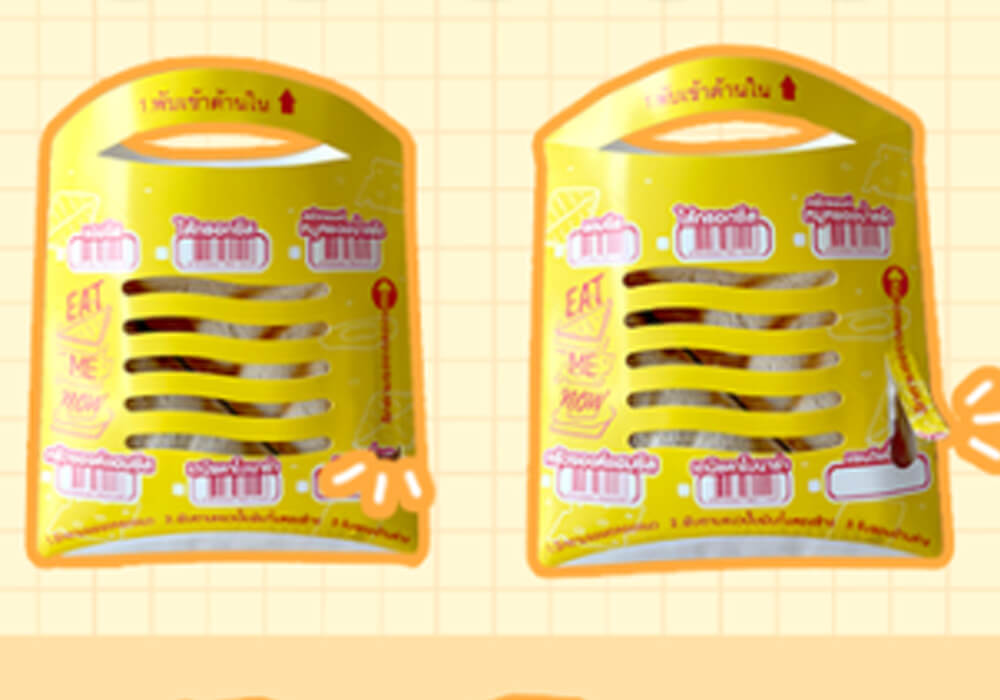 Impacts and Benefits
Compostable packaging material selection project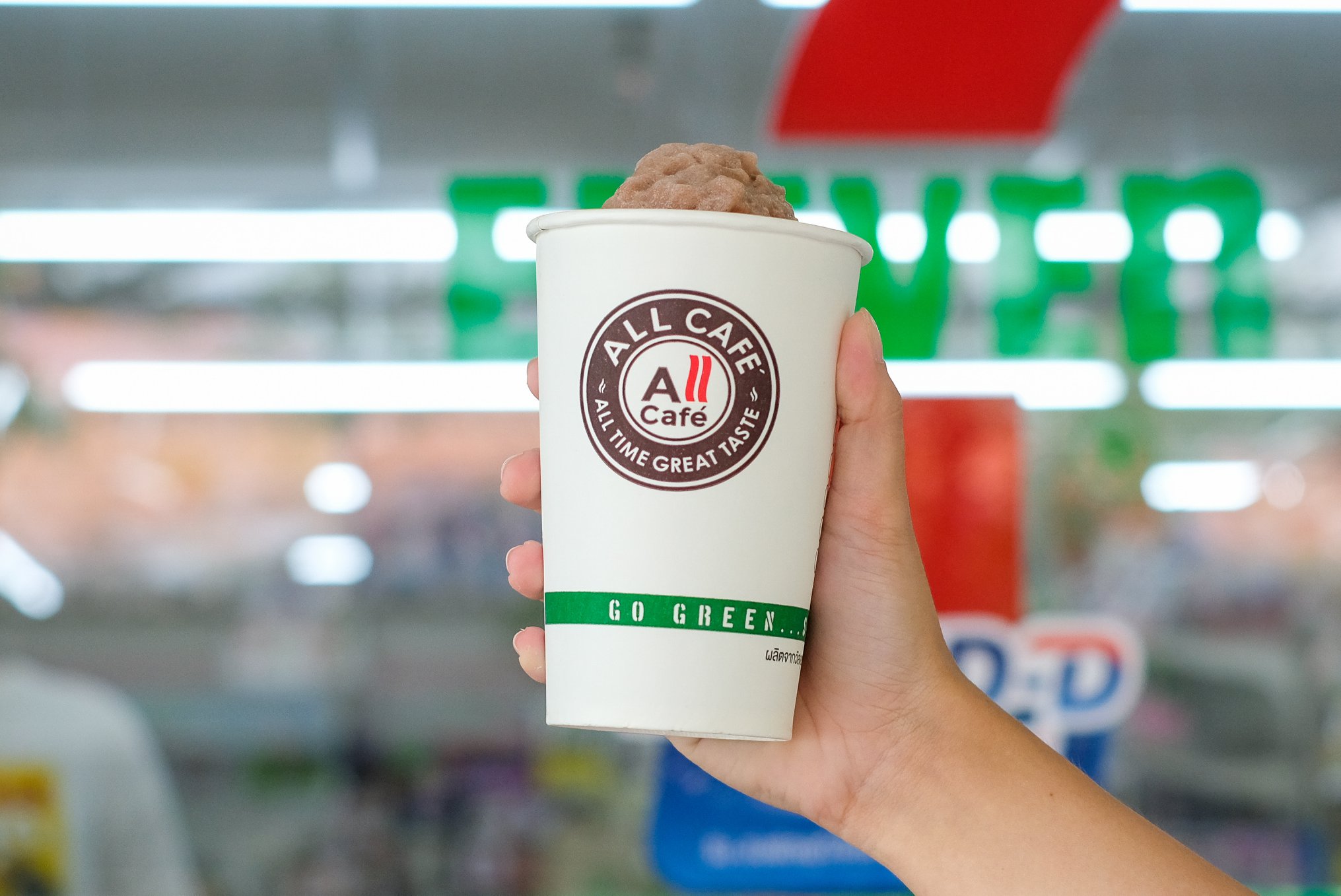 Impacts and Benefits
Recycled material/Recycled content based packaging project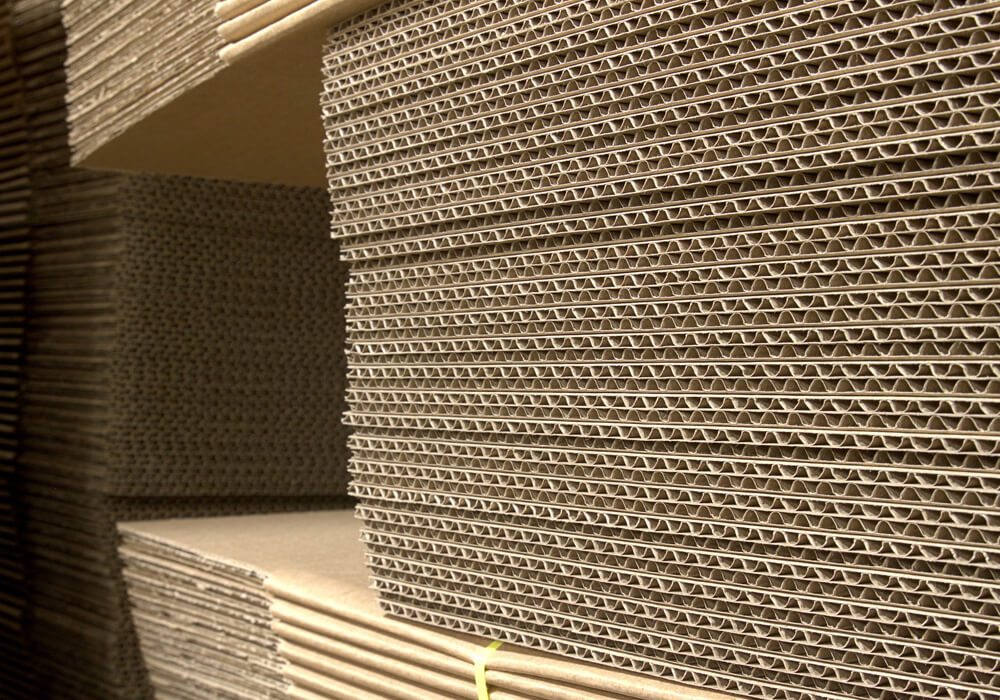 Impacts and Benefits
Reusable packaging selection project
Durable Bag was designed to withstand multiple usage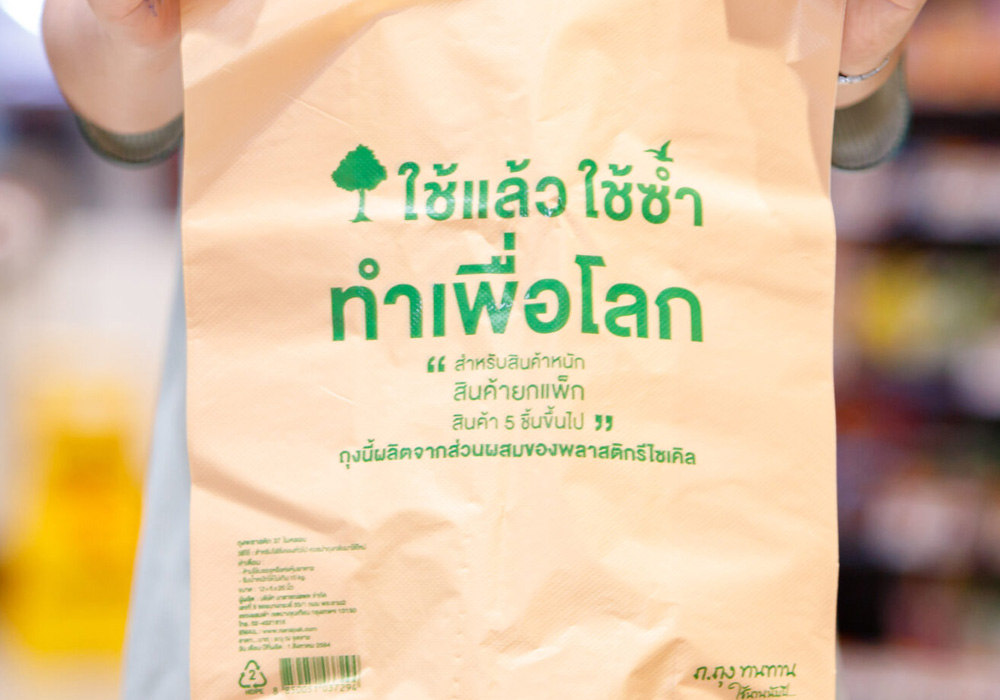 Impacts and Benefits
Elimination of packaging materials posing recycling challenges for Lotus's brand products project
Lotus's has established a goal to eliminate difficult-to-recycle materials from all Lotus's brand products by 2030 as a measure to assist in environmental impact reduction. In 2022, Lotus's was capable of eliminating packaging which poses recycling difficulties by up to 98.8% of all Lotus's brand products. In addition, Lotus's also recognizes the importance of supporting consumer behavior in waste sorting as a means to complete the Closed-Loop Packaging System and fulfill the package waste management scope. Other notable support measures include aims to raise recycling awareness and understanding among the communities while promoting recycling through packaging waste pick-up point expansion at various branches nationwide.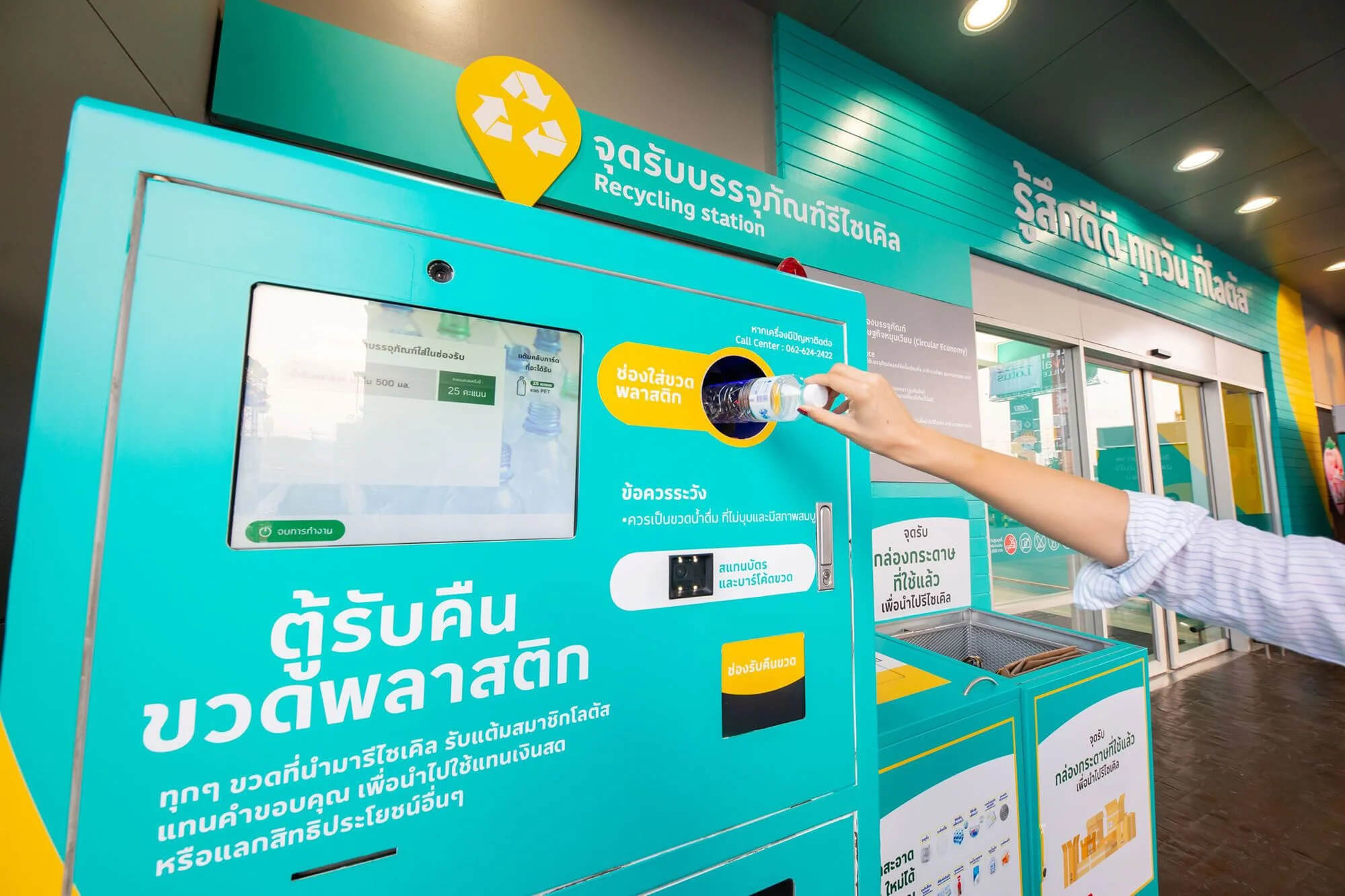 Impacts and Benefits
"Makro Saves the World (Say Hi to Bio Say No to Foam)" project
The Company aims to discontinue sales of single-use foam packaging at all distribution centers nationwide. The project initiated in 2019 at stores near seaside tourist destinations prior to expansion to cover all branches. In addition to organizing seminars to educate and promote continuously campaign activities, the Company stimulates sales of compostable packaging at economical prices as a means to entice entrepreneurs, restaurants, shops and general consumers. As a result, the biodegradable packaging segment has seen a growth up. Building on from supplier collaboration success in 2022, various activities have been organized while presenting over 530 environmentally friendly products, earmarking the Company as a nationally significant biodegradable packaging center and highlighting trends to motivate biodegradable packaging usage among restaurant entrepreneurs and general customers.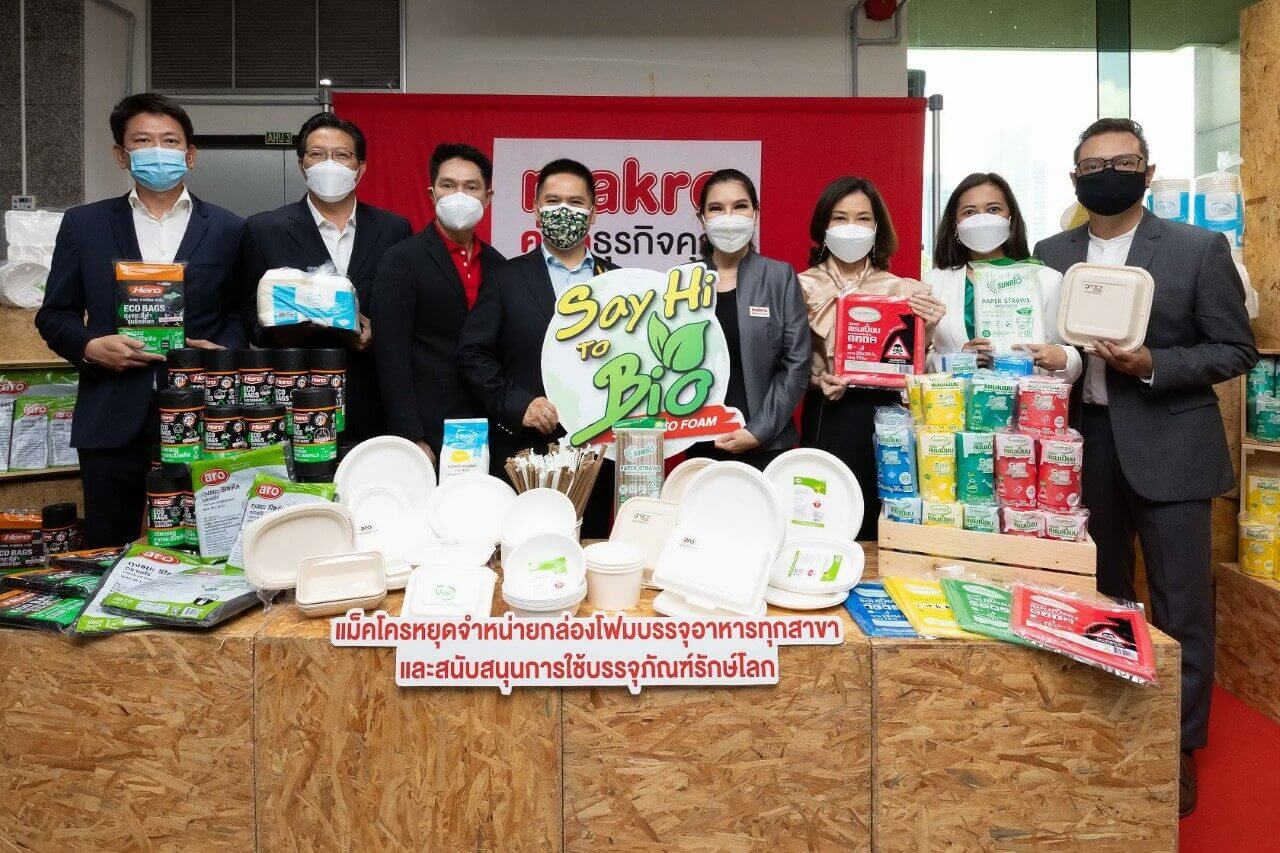 Impacts and Benefits
Reduce and replace the single-use plastics at the consumption level to promote the concept of "reduce receiving, reduce giving = reduced usage" among consumers and employees
Agglomerating the power of Thai people to stop plastic bags usage project (continuously)
The Company continuously invites customers to bring cloth bags for use at convenience stores for plastic bags usage reduction, and campaign for environmentally friendly substitute materials usage. In addition, every time a customer doesn't accept a plastic bag, the value of that bag is converted to funds for hospital medical supply and required equipment purchases and funds for various government agencies. The mentioned agencies comprise universities, educational institutes, schools, and vulnerable groups among others. In 2022, the continuous expansion to inviting customers to reject cutlery, straws, glasses and plastics under the "Reduce and Substitute" project, has a reduction in the use of plastic bags of 3,929.64 million bags and single-use plastics usage consisting of bags, spoons, forks, straws and glasses by 1,262 million pieces.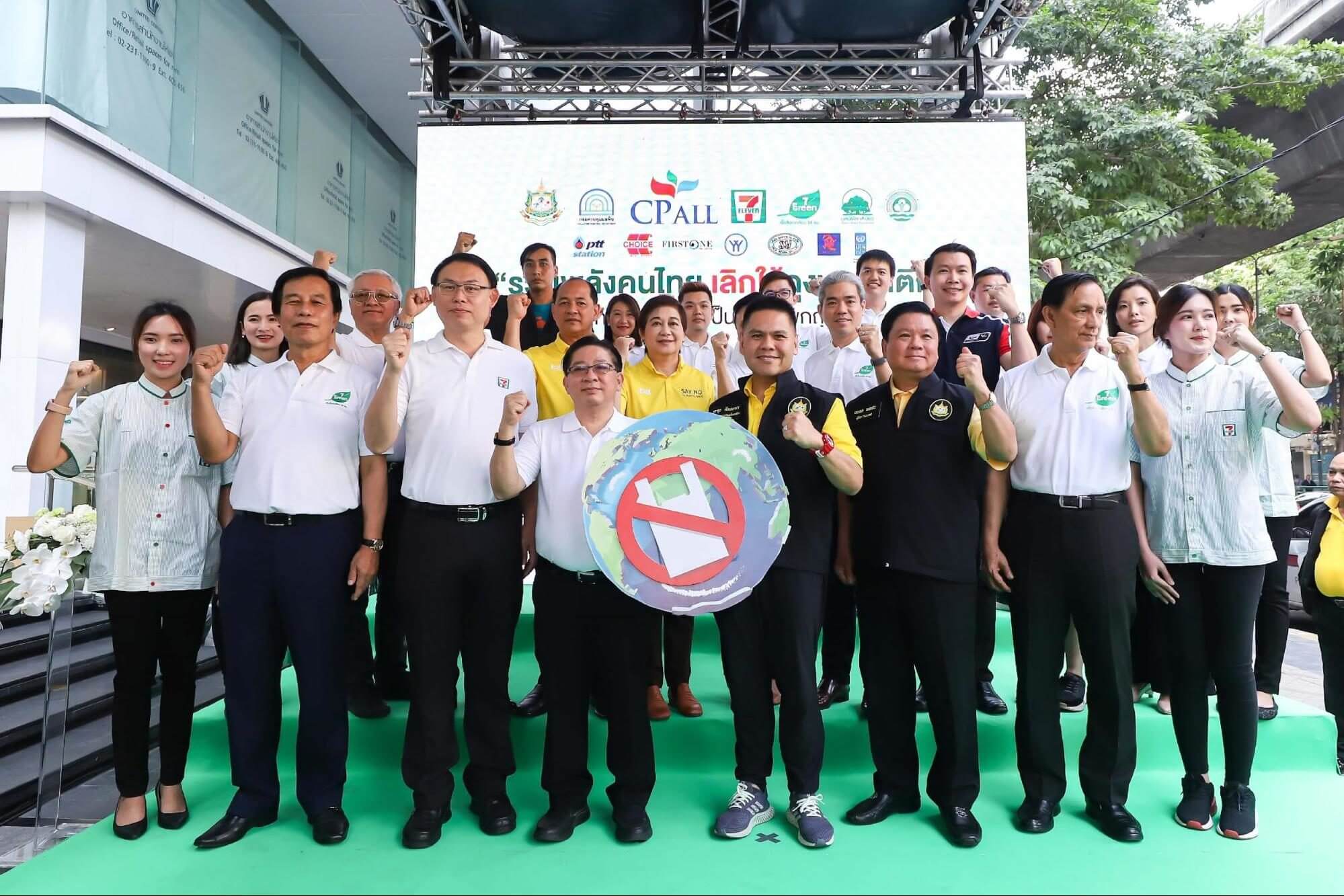 Impacts and Benefits
Green packaging project
7-Eleven stores campaign to refrain from handing out small bags except for hot items and switch to environmentally friendly packaging in a stores located on islands or near natural attractions, numbering over 1,000 stores.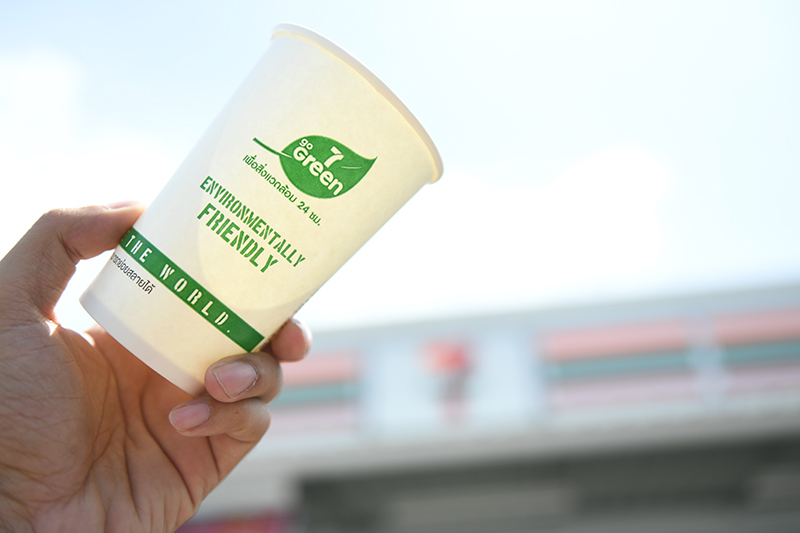 Green coffee shop project
The Green Coffee Shop is a cooperative project between the Company and entrepreneurs to reduce plastic wastes in coffee shops through sorting and encouraging stores to direct wastes to recycling processes or through effective reuse. This measure encourages creativity and more environmentally friendly packaging or materials. In addition, CP ALL Public Company Limited jointly announced intentions with the Ministry of Natural Resources and Environment to reduce waste in the form of plastic cups and single-use plastic straws. Coffee shops and bakery houses within the CP ALL Public Company Limited umbrella consists of 4 brands: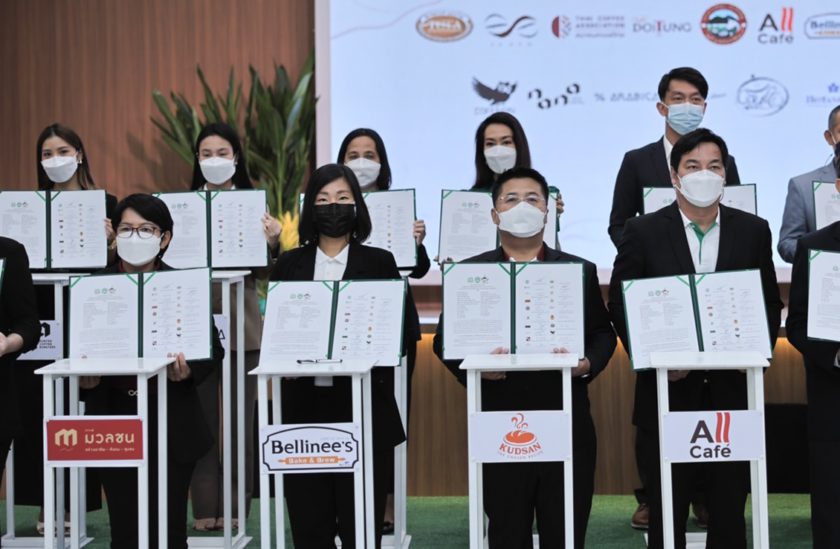 Establish cooperation with allies, including the government, private sector, and education sector, to sort, recycle, and reduce plastic and non-plastic packaging destined as landfill waste
"Waste Sorting Bin" project
CP ALL Plc. organized "Waste Sorting Bin" project to encourage plastic waste separation before sustainably moving forward in accordance with the Circular Economy concept. In 2022, the Company installed sorting bins in front of 12,247 7-Eleven stores around the country. The Company in collaboration with 7 universities and 3 Wheels Uncle pushed forward innovative projects from new generation's ideas which encourages correct waste separation. "Circular Bin" project on Green2Get platform turns regular sorting bins in front of 7-Eleven stores into smart circular bins at over 60 locations in 7 universities around Bangkok and surrounding areas. When a user scans barcode from any products in front of the bins, waste sorting instructions will be displayed on the application, efficiently guiding plastic waste into the Circular Economy system.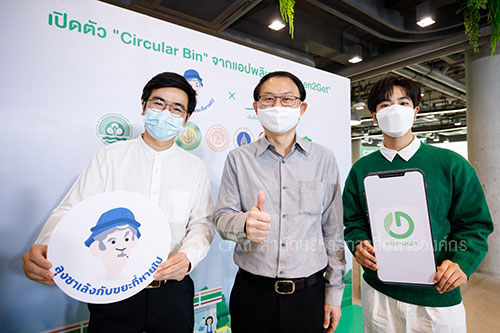 Recycling Station and Resurrection Bags project
Lotus's actively participates in campaigning and encouraging customers and consumers to recycle their waste packaging through utilizing stores, which cover various community reaching areas, as channels to receive packaging wastes as raw materials for recycling. Recycling Stations have been established to encourage awareness among customers for efficient resource usage to maximize benefits. Customers can drop off various recycled packaging categories at designated pick-up points provided by the Company. The received packaging is accepted into the system to be recycled or reused. Waste collection points are divided into packaging material category, including:
In addition, Lotus's has strictly discontinued providing single-use plastic bags in accordance with government policy since 2020 and has developed a "Resurrection Bag", a plastic bag that can be reused many times, made from recycled materials. This bag is sold to customers requiring it and can be exchanged for a new one free of charge if the old one is damaged. All damaged Resurrection Bags will be recycled into new Resurrection Bags as an approach to reduce plastic usage.
Impacts and Benefits
7-Eleven stores handle bag" from pallet wrapping film in distribution centers project
CP ALL Public Company Limited in collaboration with suppliers has collected plastic waste from the pallet wrapping film in distribution centers across the country for recycling and conversion into handle bags for use in 7-Eleven stores. The produced handle bags are 37 microns thick and therefore is durable and reusable.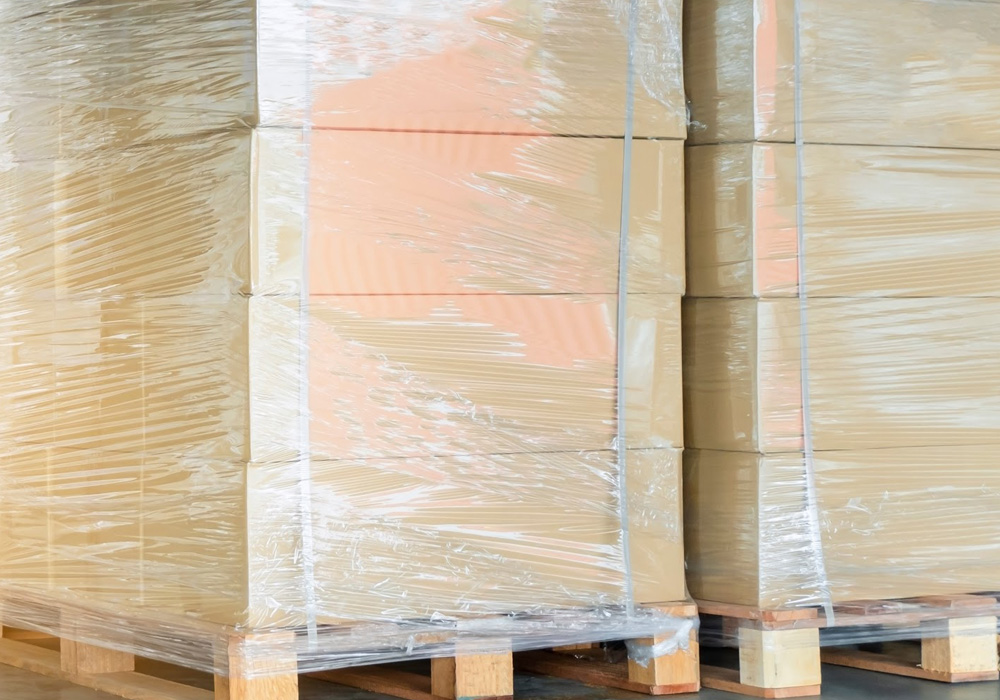 Impacts and Benefits
7-Eleven stores shopping baskets from broken brake cases at distribution centers project
CP ALL Public Company Limited modified and recycled broken brake cases into shopping baskets in 7-Eleven stores to reduce waste within stores and enable more cost-effective resource usage.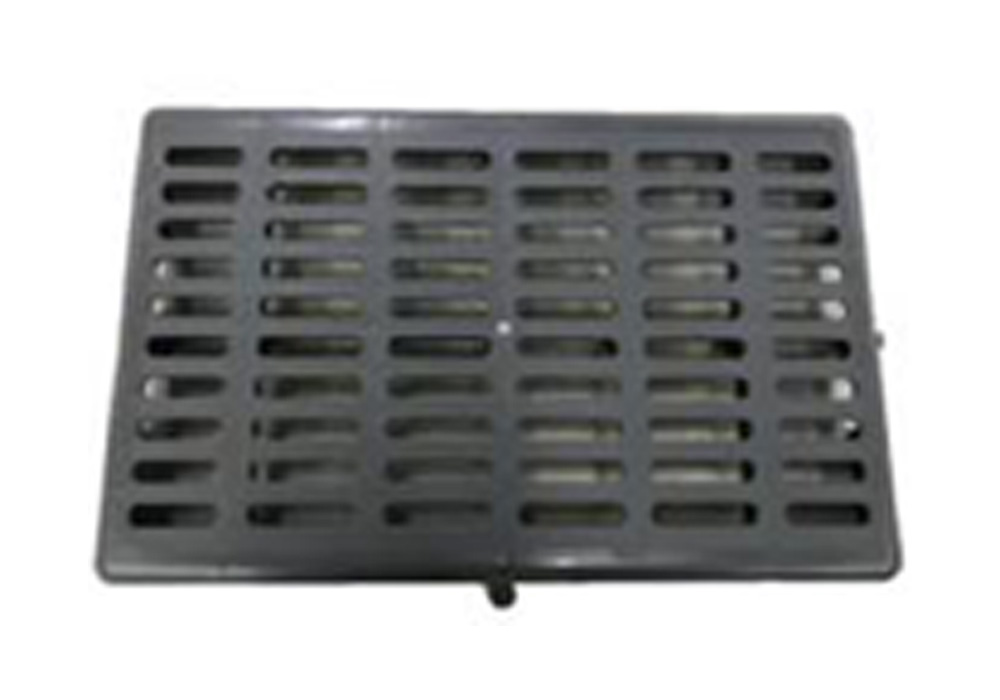 Impacts and Benefits
Uniform from plastic bottles project
CP ALL Plc. recycled plastic bottles into 7-Eleven's employee's uniform. The production of 1 employee shirt at 7-Eleven stores using recycled plastic bottles size 1.5 liters, 4 bottles and 1polo shirt for distribution center staff using bottles size 1.5 liters, 8 bottles. Product polo shirts for office-based employees using recycled 0.6 liters plastic bottles, a total of 12 bottles per a polo shift. At present, over 755,790 shirts have been produced for employees and over 3,330,308 plastic bottles have been recycled.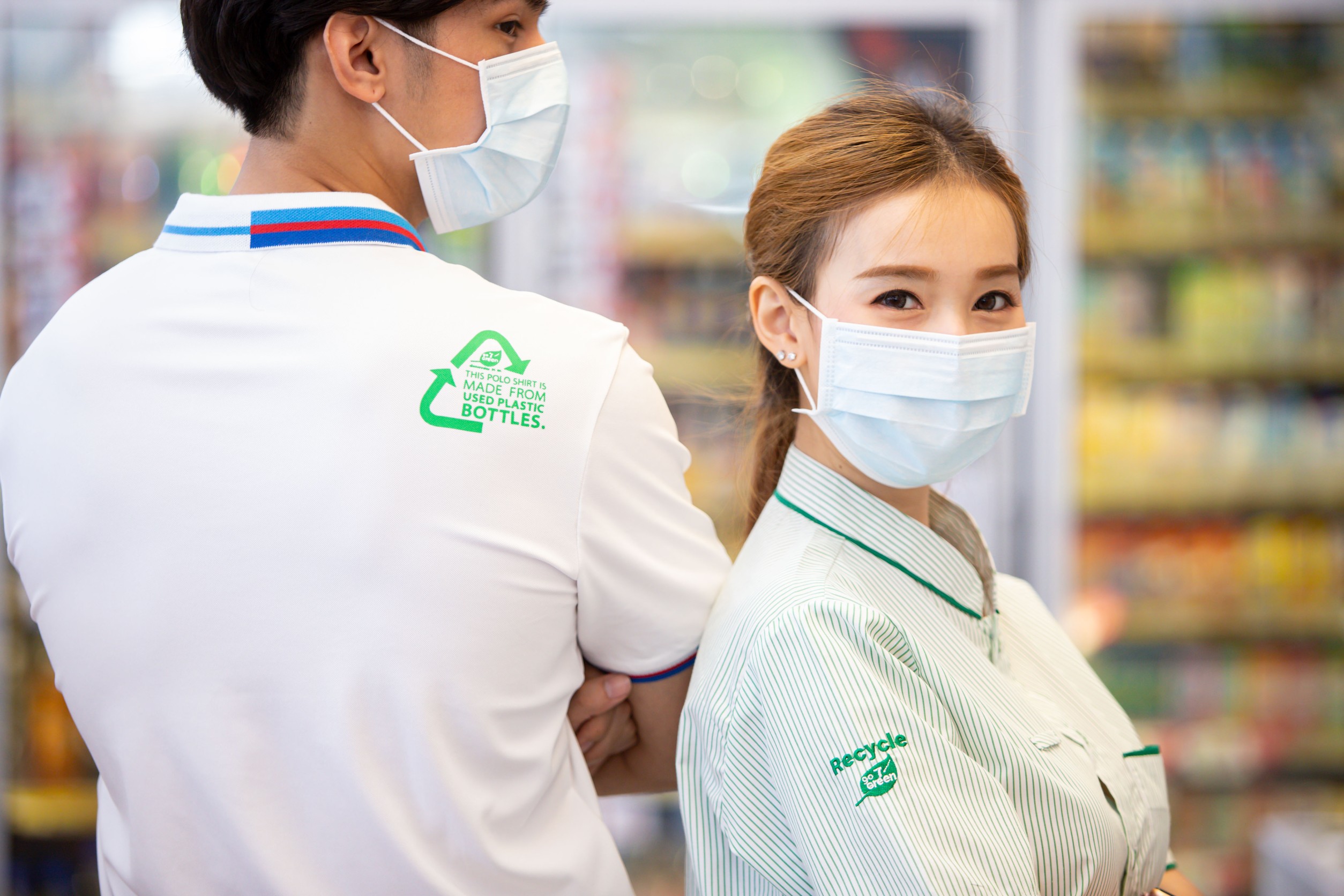 Impacts and Benefits
Adding value to managed contaminated plastic plant waste project
CPRAM Co., Ltd. collects contaminated plastic waste from the plant production process for shipment to external processing companies and further conversion into waste fuel (Refuse Derived Fuel: RDF). The produced biofuel from waste has a high specific heat and is thus considered a clean source of energy.
Impacts and Benefits
"Empty Bottles, Not Empty Values" project
The sorting of empty plastic bottles offers a number of benefits. Siam Makro Public Company Limited therefore collects clear plastic bottles (PET) to be processed into various products and as a measure to reduce global resource consumption, merit making, creating careers and supporting public health.
Operations
Results in 2022
The Company invites employees to drop off PET at the bottle collection point at the head office or Makro distribution centers




Donation of clear plastic water bottles by over

2

.

4

million bottles


Capable of conversion into

120000

employee shirts


Equivalent to reducing greenhouse gas emissions by

73

.

92

tCO2e
The Company cooperates with Wat Chak Daeng, Phra Pradaeng District, Samut Prakan Province to collect used PET bottles from the distribution center near Wat Chak Daeng to be processed into monk robes. Remote stores will collect PET bottles for sale and donate money to the Chak Daeng Temple

Donation of PET water bottles to Wat Chak Daeng by over

2

.

32

million bottles

(38.76 tonnes)
Financial donation to Jakdaeng temple

126636

Baht


Equivalent to reducing greenhouse gas emissions by

111

.

82

tCO2e

The Company collaborates with Indorama Ventures Public Company Limited to transform PET bottles into high-quality PPE suits through establishing 6 pilot collection points at the following Makro branches: Nakhon Pathom branch, Salaya branch, Petchkasem branch, Bangbon branch, Charansanitwong branch and Chaengwattana branch
Donation of clear plastic water bottles by over

285659

bottles

(4.86 tonnes)
Equivalent to reducing greenhouse gas emissions by

4

.

86

tCO2e
Innovative packaging research and development project
CP ALL Public Company Limited has developed new packaging for hot sandwich products to reduce plastic bags usage. The project plan and timeline for all operations are divided into 4 Phases, comprise 1) Lap-scale prototype design 2) Pilot testing in 110 7-Eleven stores 3) Scale up results in 7-Eleven stores in Bangkok and metropolitan (BE) 6,000 stores, as well as 4) Scale up usage in 7-Eleven nationwide The project is currently in Phase 4 .The development concept requires coverage of all 4 areas:
Experimentation with packaging improvements for hot baked sandwich products are as follows:
Impacts and Benefits
Metric used to determine the compensation of executive members
The company cascaded the corporate KPIs to designated functions. A few KPIs are joint KPIs for the performances that required cross-functional collaboration. Executives, including Assistant Vice President of Purchasing division, Senior Manager of Packaging Development division - Food Support Center, and General Manager of Green Packaging Engagement and Partnership division, who are responsible for lowering amount (tons) of plastic used in products packaging. The actions require collaboration from suppliers to apply 3R concept to their production. To achieve this target, it reflects in their 10%, 25% and 30% weight in the respective executive's performance evaluation (KPIs).