Social Impact and Economic Contribution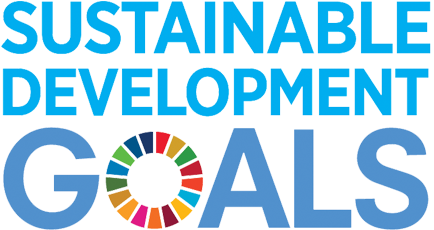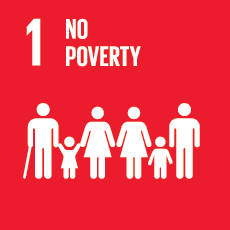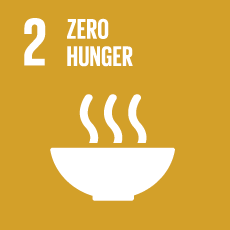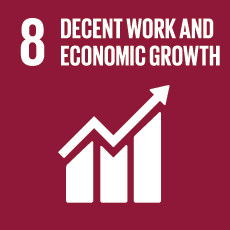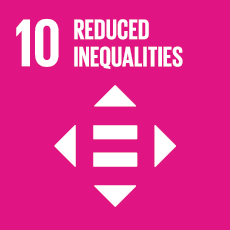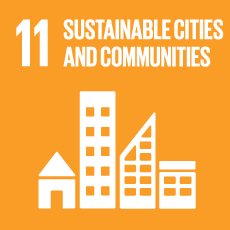 Risks and Opportunities
Rising poverty rates continue to be a challenge for many countries around the world, including multiple global crises. They are the main causes that cause an increase in poverty rates, lower household income, the lack of access to medical equipment, basic medical care, as well as the inadequate allocation of vaccines from the government which directly affects the people, especially low-income and vulnerable groups who have less access to opportunities than other groups. The projects aim to encourage all groups of people to have equal access to products and services from the public and private sectors. Another objective is to reduce inequality, generate income, create jobs, and provide a good living for the community to improve the quality of life. The Company focuses on supporting the well-being of the community along with business operations, promoting jobs and income for small and medium enterprise entrepreneurs (SMEs), agriculturists, and vulnerable groups. The Company helps supply entrepreneurs with knowledge and creates opportunities for vulnerable groups. In addition, the Company also aims to reduce the negative impact of business on communities, and to reduce conflicts between communities and businesses—for them to be able to coexist and create sustainable benefits.
Performance Against Goal
2030 Goal
250,000 persons
To develop skills and promote jobs to generate income for small and medium-sized entrepreneurs, agriculturists, and vulnerable groups throughout the supply chain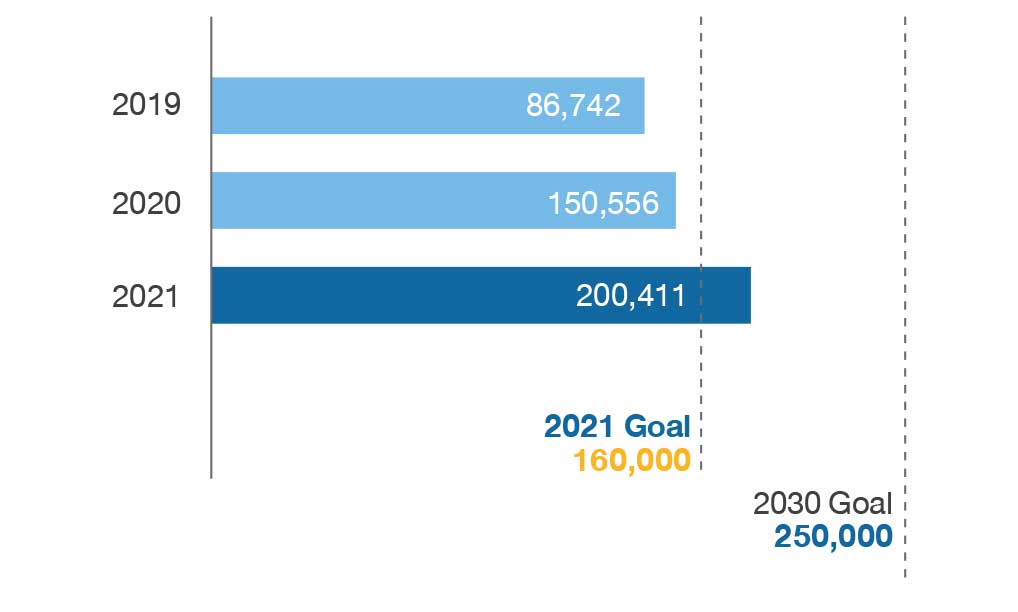 Performance Summary 2021
To promote jobs to generate income
Number of SMEs (persons)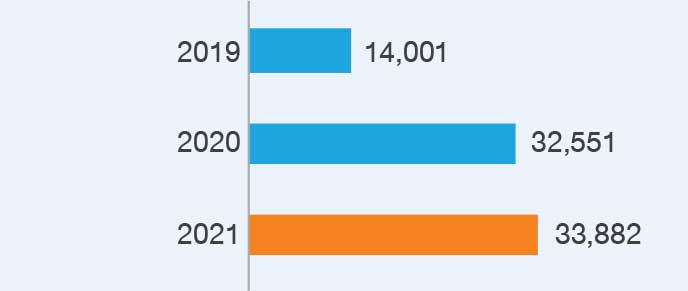 Classification by category (persons)
| | |
| --- | --- |
| Consumer Products | 4,086 |
| Service Category (Contractor) | 289 |
| Small Grocery Stores category | 14,460 |
| Other Categories | 15,047 |
Remark : Agricultural products, community agricultural products, community products, community enterprise products or local products (OTOP)
Number of farmers (persons)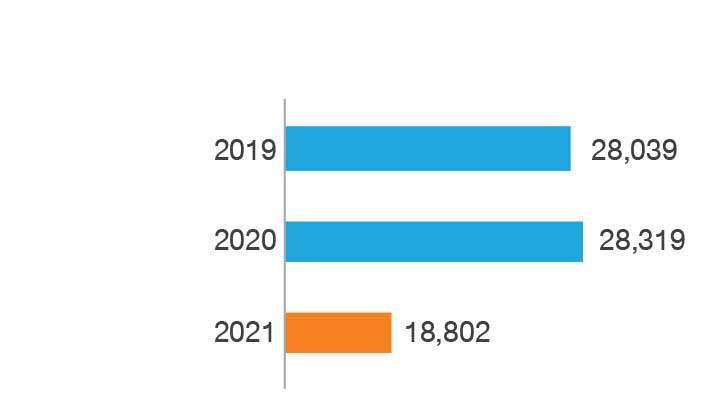 Classification by category (persons)
| | |
| --- | --- |
| Vegetable category | 5,378 |
| Fruit category | 10,492 |
| Other categories | 2,932 |
Number of vulnerable groups (persons)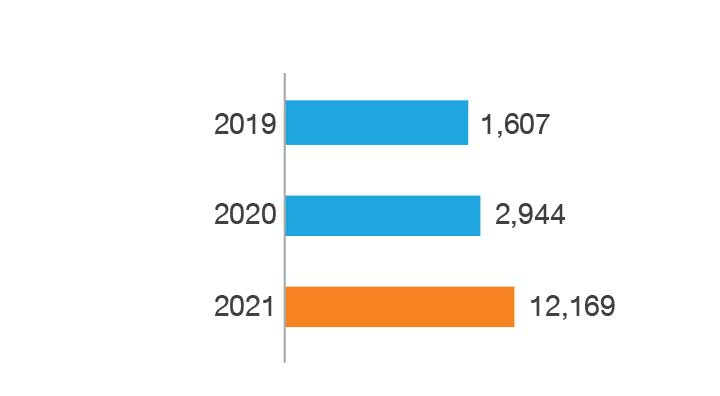 Classification by category (persons)
| | |
| --- | --- |
| The elderly | 293 |
| The disabilities | 11,016 |
| Other categories | 860 |
The value of employment and income generation
Community satisfaction towards the presence of a 7-Eleven store in the community (the score out of 5)
Employment of local workers (%)
Employment of local contractors (%)
Employment of local elders (persons)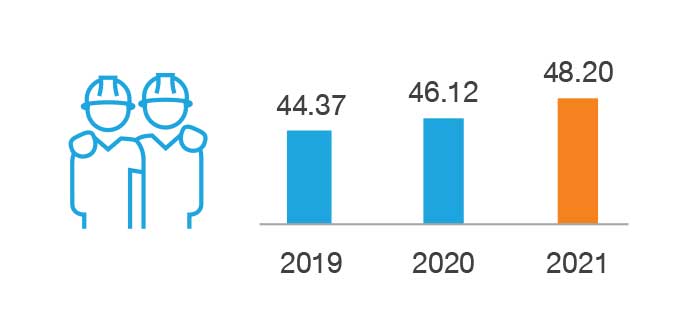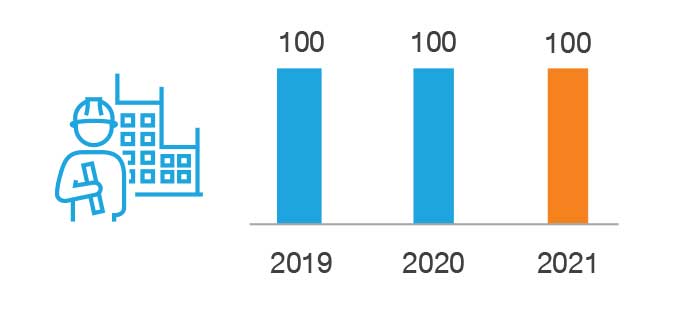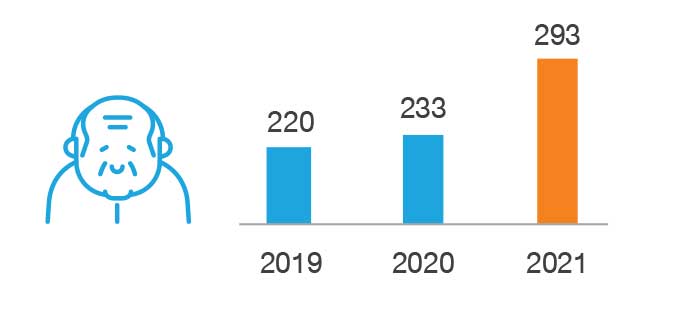 Scholarships for youths and the underprivileged in the community (scholarships)
The value of community support sponsorship
Management Approach
The Company operates its business with social responsibility under the corporate aspirations of "creating and sharing opportunities with each other", aiming to create shared values for the nation, the people, and the organization, and therefore the Company has formulated a policy on social responsibility, social value practices, setting goals, both short-term and long-term, as well as establishing a more intensive support program through 3 strategies Giving and sharing opportunities to "Giving Future, Giving Channels and Giving quality of life" , the company focuses for youths underprivileged , SMEs, Agriculturalists, Vulnerable groups and Communities as well as develop an integrated management system for small-scale entrepreneurs throughout the business partner cycle raise awareness to create acceptance from the community and society. In addition, the Company is to build a good relationship with the communities where the Company operates. The Company aims to create shared values between the organization and the community, such as employment, procurement, and community product support, and alleviate other hardships for the community.
SMEs Journey Line
In each route for SME entrepreneurs, the Company has established a platform for them. This starts from the SME Health Check, an assessment system that encourages new entrepreneurs to become new suppliers. It also promotes activities to prepare for entering Modern Trade or a new retail market, as well as promoting the development of potential in various fields for SME entrepreneurs, such as packaging, products, etc. Business Matching, supporting channels for selling products through the Company's platform, and an SME Product Catalog under the SME Business Portal & Database that includes close friends or groups that are partners with the Company. In addition, the Company also promotes training sessions for SME entrepreneurs and communities. This is a capacity-building & community approach through an online platform, a knowledge center for SMEs, academic seminar, access to funding, SME Clubhouse, as well as recommendations for preparing to enter the stock market for entrepreneurs in the category of True Business Partner, which is a group with high growth rates.
True Business Partner for SMEs
To encourage SMEs to have access to efficient distribution channels under the 3 giving, "Give Channel", the company has key projects in 2021 as follows:
To promote entrepreneurship knowledge for entrepreneurs under the 3 giving, "Give Knowledge", the Company had key projects in 2021 as follows:
In 2021, the Company jointly developed the grocery store to become a "new era of grocery stores," maintaining a role as a sustainable "friendship of the community"-to increase revenue and reduce the cost for entrepreneurs-assisted by experts from the True Friend to Grocery Stores Center. The project co-develops grocery stores to be equipped with a modern business landscape, being able to answer the changing need of customers, including assuming the role of being the center of support and product sales for people in the community. For example, 1) Complete small stores to be an all-in-one grocery service; having kitchen freezer to sell frozen food, automatic coffee vending machine, coin washing machine, animal feed corner, and IT product corner. 2) Use the technology of a point-of-sale system (POS: Point of sale) and 3) build a sales order network for the community to be ordered through Facebook and Line groups.
To increase the potential and competitiveness of SMEs during the COVID-19 pandemic, the 3 giving, "Give Support", the Company operates through 2021 key projects as follows:
the Company has also expanded its operation to farmers in the seasonal fruit category, Fresh- cut fruit category, readyto-cook vegetable category and vegetable salad category-to add value to agricultural products, determine a market and distribute income to locals.
Agricultural Products
Campaign approaches and impacts
Shrimps

Support more than 945 small shrimp farmers
Buy more than 2,714 tonnes of shrimps

Seasonal fruits such as durian, rambutan, mangosteen, longan, lychee, loquat, mango, etc.

Buy fruits from small farmers who are affected by the COVID-19 epidemic and the situation of oversupply of more than 7,500 persons in the market
Buy more than 7,750 tonnes s of fruits

Southern Mangosteen

Buy 550 tonnes of mangosteen from farmers in the southern region in the event of market oversupply

Mango

Buy 3,000 tonnes of mangos from farmers
Organize "Fresh Mango, Good Quality, Freshly Delivered from Farms" event to stimulate Thai fruits consumption

Sweet corn

Collaborate with provincial agriculture and commerce in Nakhon Ratchasima to connect with farmers groups in Khon Buri district and Soeng Sang district, the area that has been affected by the sweet corn oversupply
Buy more than 50 tonnes of sweet corn from 150 farmers
The integration of skills and knowledge