Education and Lifelong Learning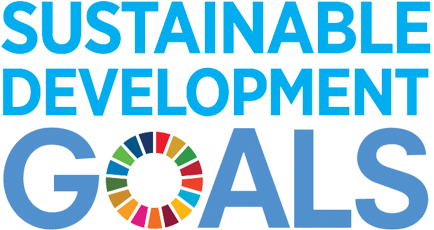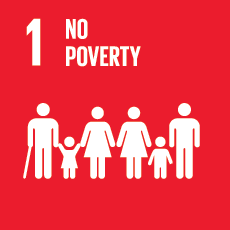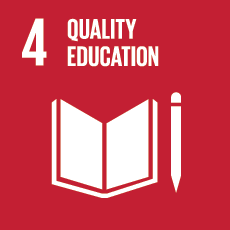 Key Performance in 2022
30765
scholarships
Scholarship awards and opportunities to access quality education
1116
million baht
The value of the scholarship sponsored
Scholarship awards and opportunities to access quality education for
180
schools
under the Office of the Basic Education Commission and Office of the Vocational Education Commission and
494
schools under CONNEXT ED
Education support and learning opportunity sponsored
937
scholarships
valued
40
million baht
73486
persons
Children, youth, adults, including vulnerable groups that received skill development opportunities
Performance Against Goal
2030 Goal
To support children, youth, adults, and vulnerable groups to access both formal and informal education-having access to technical and professional skills necessary for their profession, including the campaign of lifelong learning
Progress against short-term and long-term goals
Performance Summary 2022
Promoting and supporting access to quality education
School students and university students in the education system
Graduated school students and university students
School students and university students that work with the Company after graduation
Scholarships for students
The details in professional skills development necessary to pursue a career
The Campaign for Lifelong Learning Project operates under "CONNEXT ED Project"
CONNEXT ED schools under the Company's sponsorship
Pracharath schools that the Company co-developed
School Partner Volunteers
The number of school partners
Volunteer hours for sustainable education development
Sponsorship budget in school development
Risks and Opportunities
The Company recognizes that business progress is based on social infrastructure, both basic living requisites and preparedness for economic and social changes. Especially during the crisis from the past epidemic, the labor market changed rapidly. Lifelong learning skills, the ability to constantly adapt, and expertise in technology are essential and much-in-demand capabilities in all business sectors. To prepare for change and the ability to be resilient in a crisis, the Company aims to support education and lifelong learning for employees, providing social opportunities for communities, children and youth, and vulnerable groups. The objective is to provide equal access to basic education and lifelong learning, both formal and informal, through educational programs, to contribute to knowledge and to promote skills important in a career for the present and the future.
Management Approach
Since 1995, the Company has committed to supporting education and lifelong learning to advance youths' education to professionalism sustainably. The Company gives full support to employees, communities, children, and vulnerable youth groups to obtain new skills, encourage new ideas, and the ability to face new challenges. The Company cooperates with relevant sectors to establish an academic institution to deliver knowledge both inside the classroom and from practical experience. The institution developed a learning style to be congruent with the current situation. Changes are an online learning system, the adaptation of an academic institution according to safety standards, and scholarship grants. The Company foresees that quality education can create career opportunities, generates income, and create a better quality of life for the Company's personnel, communities, and people in society. Hence, education and lifelong learning programs have always been the main agenda that the Company fully supports.
Project to promote and support access to quality education
For more than 15 years, the Company has been continuously working on bettering education for society through the establishment of academic institutions and broadening the scope of work, such as facilitating a platform for youth to access education through an online system (VDO Conference). These institutions are as follows:
educational opportunities through scholarships to support Thai students from the secondary to tertiary level every year. In 2022, The Company supported academic institutions and granted scholarships as follows:
Panyapiwat Technological College (PAT) offers vocational education opportunities at the vocational certificate and high vocational certificate levels for students who have completed Grade 3 and Grade 6 of school. The focus is on comprehensive knowledge, both theoretical knowledge according to the curriculum of the Ministry of Education coupled with Work-Based Learning. Students can take paid internships at 7-Eleven stores in addition to the opportunity to practice skills, accumulate direct experience on the job, and earn extra income, according to the slogan "Free education. Opportunity for a job and vocational training. Earn money while studying." The courses are as follows:
In addition, the Company established Panyapiwat Learning Centers in various community areas, totaling 20 centers, and signed an agreement with private vocational schools and more than 180 academic institutions under the Office of the Basic Education Commission (OBEC) to issue a vocational certificate program (vocational certificate) in the field of retail business. At present, there are more than 12,000 students in the program. The college has various activities and projects that are organized to promote the organization's operation. The outstanding projects are as follows:
Professional Academic Service project - An continuously project for the 18th Year
Students and university students majoring retail business and in the electrical power division of the college carry out volunteer activities, academic service activities, and retail and electrical business-related activities for the communities in Nonthaburi Province-the project is conducted by integrating learners' knowledge and experiences in disseminating knowledge through activities as follows:
Retail Business
Impacts and Benefits
Electric Power Division
Impacts and Benefits
A Better Life Project - An continuously project for the 4th Year
CP ALL, Panyapiwat College of Technology, and Panyapiwat Learning Center, together with the Department of Observation and Protection of Children and Youth, provide opportunities for past juvenile offenders across the country. They have the opportunities to study with Panyapiwat Technology at the vocational level, retail business course, and retail business management in a bilateral format. Students learn by studying the theory at an academic institution intermixed with vocational internships at 7-Eleven stores for at least three months. Participants are eligible to receive income during their studies and a guarantee of employment after graduation. In addition, participants can learn about coffee during their vocational training-the program is organized by Panyapiwat Coffee Vocational Training Center (P-CoT) in collaboration with the Selection & Screening Department and Bellini Premium Café. The coffee program by CP ALL Public Company Limited consists of 3 modules, e.g., barista training, baking, and shop management. The Company also organizes barista competitions under the project "Promoting and developing professional skills for youths." In addition, equipment and computers have been provided to the Lad Lum Kaew drug addicts Rehabilitation Center and the rehabilitation center for drug addicts in Pattani Province. The objective is to prepare participants who once committed juvenile crimes to re-enter society with pride and live their life with dignity.
Impacts and Benefits
Business for Young Program
To promote and raise awareness on the information of 20 Panyapiwat Learning Center, assisting young persons in choosing to study and work in a career in the retail business. The program allows more information on the institutions as an alternative to their decision to continue their studies. The program approach involves organizing learning activities such as Learn and Play and organizing workshops about 5 topics about retail business, which are Module 1: Service Standard, Module 2: Personality and Services, Module 3: Basic Accounting, Module 4: Product Display or Product Sorting, and Module 5: Logo and Product Design. The program also includes a visit to retail stores and in an online format to create understanding and a positive attitude about continuing education in vocational training as well as paying more attention to the career path of the retail business in 2022. There were 3,922 students and 58 educational institutions participated.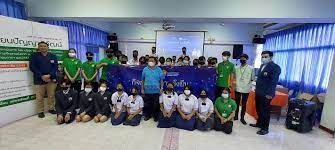 Panyapiwat Institute of Management (PIM), an institute for students who graduated from high school, vocational education or equivalent, offers the opportunity to study at the bachelor's degree level and can continue to master's degree and doctorate degree through Work-based Education (WBE). The 3 pillars in linking theoretical knowledge with the actual practice for students are as follow:
Happiness Network in the South Project continuously for the 3rd year
CP ALL and Panyapiwat Institute of Management (PIM) are in collaboration with the Southern Border Provinces Administrative Center to reduce inequality, create equal opportunity, provide scholarships in higher education to youth in high-risk areas of 5 southern border provinces, support for living expenses and accommodation during studying of 4,500 Baht per month and allow internship income of 9,000 Baht per month. The Company recognizes measures to help reduce student anxiety through activities of senior students supervising juniors on their well-being during studying and during an internship. There are also Muslim advisors to closely supervise the process. Students can also choose to study at the Panyapiwat Institute of Management or a unit of distance learning in Songkhla Province or universities in the CP ALL network. The Company encourages graduates from the program to return to work in their hometowns, increasing the number of employments in the area, the circulation of ocal economy, as well as raising the level of income and quality of life for the community.
Impacts and Benefits
Smiles to the Top of Mountain PIM project continuously for the 5th year
CP ALL and Panyapiwat Institute of Management (PIM), in collaboration with the National Electronics and Computer Technology Center (NECTEC) and Choice Mini Store Co., Ltd. to reduce inequality, create equal opportunity, develop the potential of youth in the area, provide scholarships in higher education for ethnic youths in Mae Hong Son Province, organize teaching and learning activities in a learning model system from Work-based Education (WBE) on the innovation front. The project also brings unique community products to improve and develop and raise income for the community with a distance learning system and Teacher-Student Relationship.
Impacts and Benefits
Learning Life Fund
Panyapiwat Institute of Management (PIM) has established the "Learning Life Fund" or PIM SMART and reached its 10th year anniversary. The institute supported scholarships for students participating in the project. These scholarships have no obligation upon graduation and can help students earn income while studying. At present, there are 9 cohorts of graduates from the institute, totaling more than 444 graduates. The fund has granted 1,699 scholarships, valued at 36.7 million Baht.
The Company established the Panyapiwat Institute of Management Demonstration School (PIM demonstration) to provide opportunities for youth in grades 1-6 to learn areas of interest for them through the method of active learning. Active learning develops learners to be excellent according to their aptitudes and interests and their need to learn. The curriculum is taught in English in 3rd main subjects: Mathematics, Science, and English. There is also an additional 3rd language offered, e.g., Chinese. The school also creates an environment that promotes effective learning in the form of a Digital Classroom, instilling morality, responsibility, and discipline in students. There are currently 950 students.
Under the social strategy "7 Go Together", the Company provides academic opportunities for students who have completed Grades 4-6, those in vocational education (Vocational Certificate Program and High Vocational Certificate Program), and higher education (Bachelor degree or higher) for 14 consecutive years. In 2022, a total of 28,478 scholarships have been granted, totaling the value of 1,114 million Baht, and there are 10,340 graduates in total from every program. In addition, the Company grants scholarships to students in the Panyapiwat Institute network at the Master's degree level and an opportunity to work with the Company after graduation. The Company immediately offers those who have completed vocational education an assistant manager position and those with high vocational education a managerial position in 7-Eleven stores. The Company also offers a special opportunity to become the co-owner of a 7-Eleven stores in the form of a joint venture (Store Business Partner: SBP) in this academic year, 3,816 graduates have graduated and work with the Company.
Lifelong Learning is another Company's approach to education in conjunction with the approach to promoting learning through education institutions. In addition to basic knowledge, the Company aims to endorse specific fields of expertise and interests, as well as to fulfil the skills necessary for the future. The objective is to enable youth, communities, and Company personnel to respond to new challenges and changes. In 2022, the outstanding projects were as follows:
CONNEXT ED Project, phase 4
The CONNEXT ED Project operates under five strategic frameworks, combined with a sustainability framework on self-sufficient schools to cultivate schools and communities with entrepreneurial skills, so participants can generate sustainable income long-term. There is an integration of knowledge in 8 modules of learning according to the core curriculum and adapted to the school curriculum or local curriculum. In the 2022 academic year, the Company continued the implementation in phase 4. the Company jointly developed 111 additional schools, sponsoring the budget, knowledge, and necessary academic equipment, as well as sending academic experts from the Company (School Partner) to be partners closely and continuously helping schools in developing and solving problems. Past successes include the implementation of over 105 projects in the field of agriculture, academics, art, culture, and environmental projects. The Company has integrated such a body of knowledge to enhance the teaching and learning content for the community learning center. The result is the content in the form of a local curriculum for teachers and students, ready to be expanding into a successful model for other schools.
In 2022, the Company expanded the efficient operation of Best Practice Schools to be School Models in four areas: 1. ICT and Academia 2. Vocational Education 3. Agriculture, and Environment. There are model schools that exemplify good opportunities to other schools as follows:
ICT and Academia

"AI Lab Program" Ban Nong Saeng Khok Noi School, Khon Kaen Province

A curriculum in modern science and technology, fundamentals in Robotics, AI (Artificial Intelligence Lab), and IoT (Internet of Things) as a basis for creating innovations such as automatic hand sanitizer dispensers, automatic clothes drying racks, and Smart Trash-which are innovative works that can be used in everyday life

Vocational Education

"Creating a Career Coffee Shop" Project. School for the Deaf, Nonthaburi Province, and Ban Na Khu School, Kalasin Province

Necessary skills for students the age of learning in the 21st century, such as 3R 8C, to build a coffee shop. Students will practice in on-the-job training. The skill can benefit students' careers and society. And they can continue their career on the given path

"Travel into the World of Banana Trees" Project from Wat Chompoo Pradit School, Nakhon Si Thammarat Province

Elevate local wisdom to the stage of providing a living for people in the community and becoming an asset to the next generation. The project has brought knowledge about banana palms to be integrated with eight content subjects for various products: 8 learning subject groups. For example, banana rope handle for coffee cup, food tray made from banana leaves, and tree pots made from banana fiber. Other activities are enhancing production cost calculation skills, sales calculation skills, and using online media to sell products-to create jobs and generate income for the community

Agriculture

"Khok Nong Na Model" Project, Ban Wang Dinso School Prachinburi Province

Adapting knowledge learned from life in the rice field to module in the classroom. Based on hands-on learning of sustainability under the ladder theory of 9 steps, developed from the fundamental steps (Enough to Eat, Enough to Use, Enough for Peace) to advance steps (make merits, give, save, trade, network). Students will learn the principles of farming. A new module of learning that does not require students to be in the classroom, but the style of learning that can be expanded to sustainability

"Jasmine Rice and Vegetable Garden Learning Center under the philosophy of Smart Farmer" Project Ban Khok Mamian School, Surin Province

นIntegrated the philosophy of Smart Farmer into every subject's content. Hence, students and people in the community can understand the agricultural sector in all dimensions, both in management, business, and technology, and become an important driving force for Thailand's agricultural sector in the future. Other projects are products for jasmine rice which allow schools and communities to earn a sustainable income

Environment

"Saplings without buckets" Project Thap Sakae Kindergarten Prachuap Khiri Khan Province

Cultivate an environmentally friendly mindset in children, youth, and food vendors in school to reduce waste and stop using things that can become waste from one usage, such as plastic glasses, straws, and paper plates. The achievements include reducing the amount of waste from 15 tonnes per month to only 2 kilograms per month, along with integrating waste management into the teaching curriculum and allowing students to participate in the operation by separating given materials from waste. The operation generated income for the school and expanded to be implemented in a community learning center

"Coffee Cup Handles and Sedge For Sustainable Earth" Project Wat Praduhom School (Sukprachasan) Phatthalung Province

The project involves using local plants that grow naturally, such as papyrus and cash crops like sedge, to process them into various environmentally friendly products to add value to what is available in the community. The project also creates a program called "Coffee Cup Handles and Sedge for Sustainable Earth;" it is an integrated program with local knowledge, applied handicraft techniques, and beautiful coffee cup handles design content. The Company sponsors the project budget and encourages schools to bring coffee cup handles made from sedge to be used for local All Café in 7-Eleven stores. The project is in a pilot phase, and the Company considers preparing to expand the new operation guideline to 7-Eleven stores and All Café in other areas
Impacts and Benefits
Creative AI Camp and Creative AI Club
The Company recognizes the importance of supporting young people in all dimensions, providing a space for young people to continually learn and develop their AI skills, business acumen, and guiding philosophy for their mindset. The Company provides a space for youth to showcase their potential in creating AI-related innovation as the first important step in sustainably developing a human resource—through Creative AI Camp (CAI Camp) and Creative AI Club (CAI Club). The project has the objective of creating three new outcomes as follows:
CAI Camp is a project held continuously every year to provide AI knowledge and skills for young people in the effective use of AI. The emphasis is put on ethics in using AI creatively. In the 5th year, CAI Camp has the theme Anytime, Anywhere with AI, and presented many outstanding works. Examples are as follows:
CAI Club expanded outcomes from CAI Camp and further developed for practical use. For example, the DOC Juice project utilizes AI for document scans and selects only relevant information for other systems. And in 2022, CAI Club organized CAI Talk (Al-GO) online every Tuesday, a CAI Go Tournament to facilitate youth network and assess participants' skill levels, and Creative AI Club Hackathon for the first time. The events serve as a space for students in high school and the first year of the university level nationwide. They can together invent ideas under the philosophy of AI for Youth and create works that are "invented by youth, implemented by youth, and for youth."
The project is in collaboration with allies from the private sector, the public sector, universities, and alumni from CAI Camp. The event outcomes raise awareness of the youth's pain point that varies and beyond any adult's expectation. For example, the problem of online learning, an issue with dressing choices, teenage acne problems, confusion in career choices and college course choices, and, importantly, the creative expression of youth in using AI to solve those problems. The committee jointly considered the proposed guidelines, including the feasibility of the practical application and both technical and operational costs. There are many interesting ideas as follows:
Impacts and Benefits