Leadership and Human Capital Development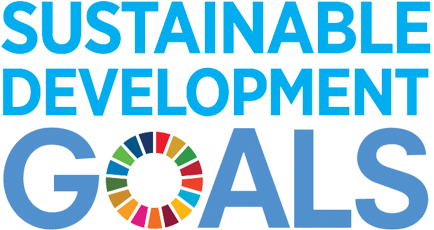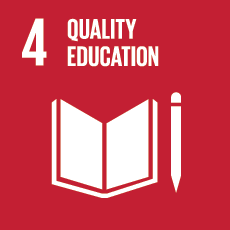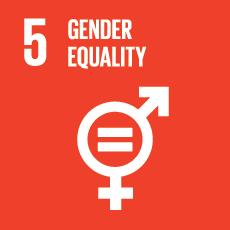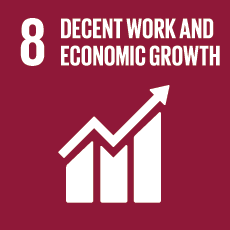 Key Performance in 2022
of executives, supervisors, employees, store managers and store employees participated in online learning and passed assessments on "Corporate Sustainability Development"
of employees at all levels, including suppliers, Store Business Partners, and Sub Area stores passed training and knowledge assessment on "Personal Data Protection Act"
of management-level passed online training and knowledge assessment for the "Human Rights and the Business Sector" course


of employees at all levels, including business supplier employees, Store Business Partners, and Sub Area stores received training for "Digital Mindset & Digital Literacy"
Significantly Affected Key Stakeholders
Performance Against Goal
2030 Goal
All leaders and employees will be involved in the learning process and activities on sustainability annually
Progress against short-term and long-term goals
Performance Summary 2022
Average hours per year of training and development
Total employees participating in the leaders development training according to the action learning path
Average amount spent per FTE on training and development
Human Capital Return on Investment
Risks and Opportunities
Personnel within the Company are fundamental resources vital towards enabling the business to operate efficiently and achieve corporate sustainability objectives and goals. Therefore, promoting equality and non-discrimination in leadership and human capital development is crucial as an approach to increase operational capabilities among employees regardless of position. Throughout economic, social and environmental volatility, and during an era where digital platforms play a greater role, essential skills development and technological literacy upholds greater significance. In addition, capacity development plan preparations in conjunction with creating capacity and employee needs tools is paramount towards enhancing organizational efficiency for analysis of employee required skills inclusive of Holistic Development and employee engagement. The maintenance of employee well-being enables organizational readiness and sustainable future growth.
Management Approach
The Company is committed to developing the potential of employees at all levels in accordance with the human capital development strategy through a variety of skills promotion programs, comprising level specific leadership skills, professional skills for work efficiency improvements through Uplift Skill, and proficiencies in organizational sustainability, Personal Data Protection Law, data analysis, digital literacy, and process automation. The mentioned approach facilitates employees at all levels within the Company, which encompasses the employees of business partners, Store Business Partner and Sub Area stores, to develop crucial skills in performing their respective duties and prepare for emergencies, crisis situations and future changes.
The Company aims to develop the potential of employees. through a variety of methods and channels, both online and offline, comprising virtual training, e-Learning, on job training (OJT), and Project Based cross-functional knowledge training and Action Learning through real-world practice with executives or experts including consultants which provide advice, etc. In addition, the Company has further developed training courses through easing comprehension and increasing interesting content. These courses are tailor made for all employees including employees of business suppliers, Store Business Partners, and Sub Area stores, as a means for the development of vital skills and capacity. As a result, business operations can be carried out through the Company's human capital management under the concept of successful work indicated by content employees throughout their work life with the Company.
Sustainable employee skills development and career opportunities framework

Personnel Development Pathway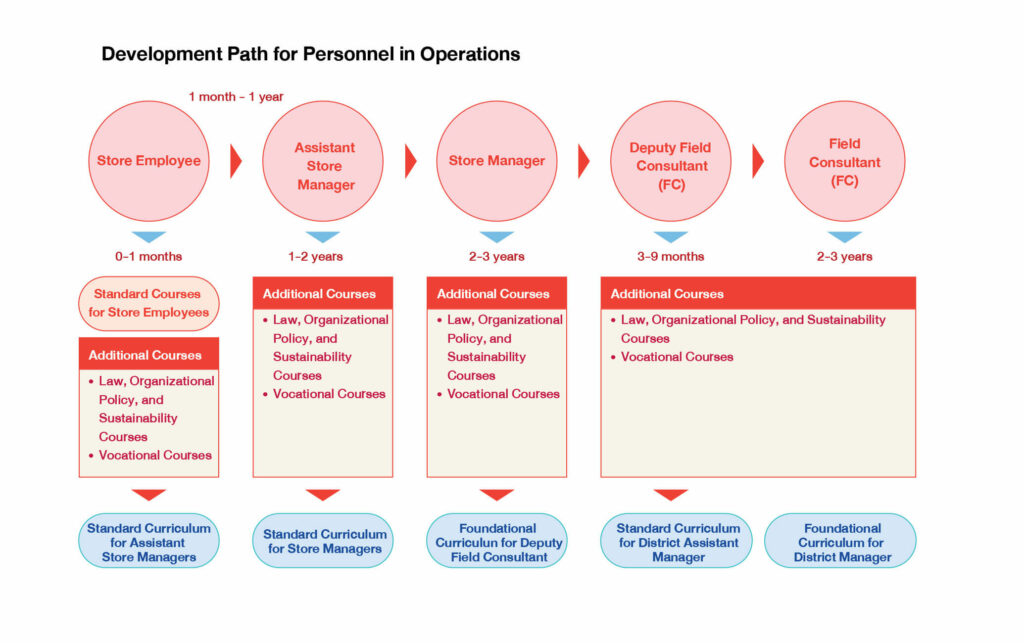 Personnel Development Pathway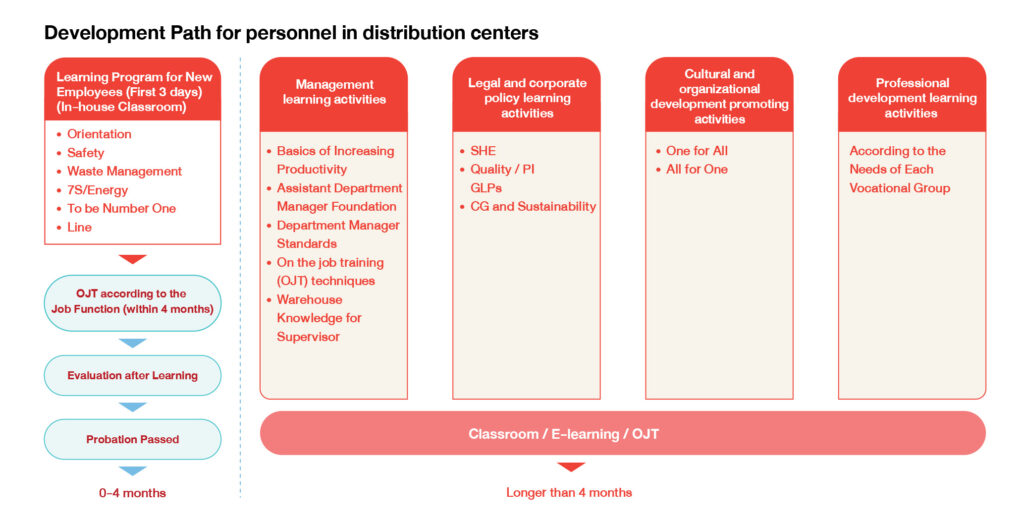 Personnel Development Pathway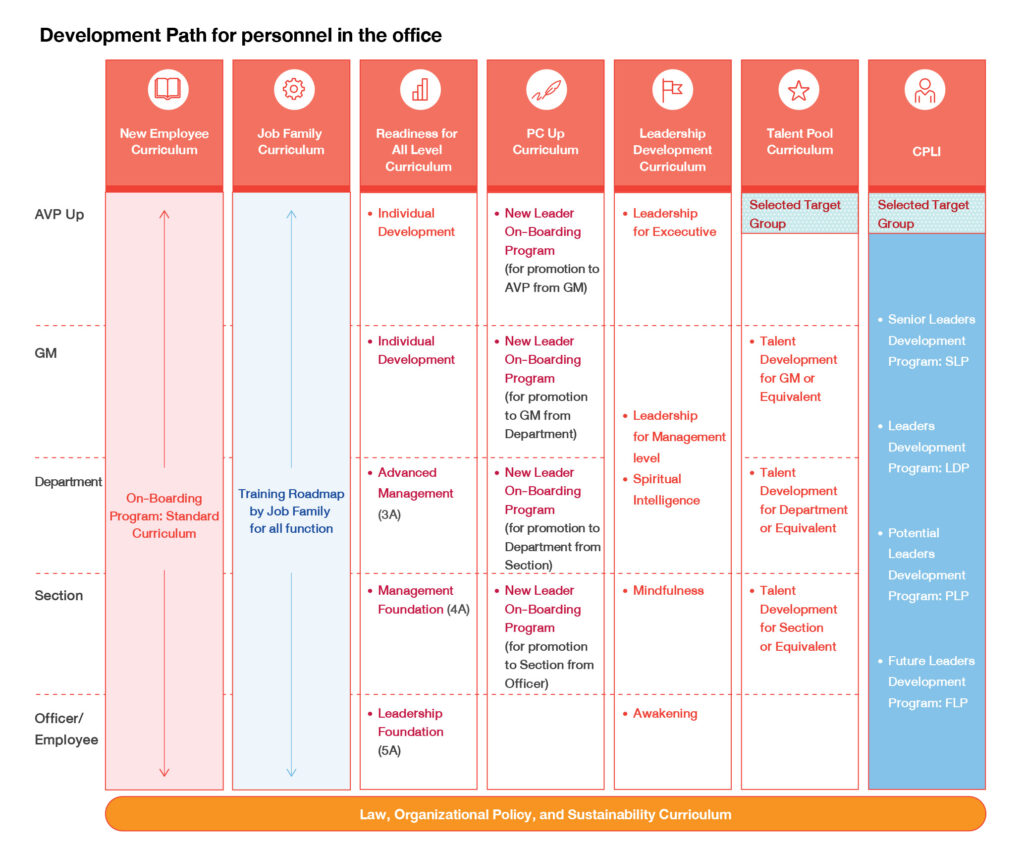 Professional Skills Development and New Working Methods Promotion
The Company encourages executives and employees at all levels to realize new working methods through a variety of training programs and establish an improvement encouraging learning atmosphere to enhance work output. In 2022, significant actions were taken as follows:
Productivity Improvement Program (Continuously)
The Company has continuously implemented technology to increase operational efficiency and develop the capacity of executives and employees at all levels. The approach aim centers on delivering value to customers and reducing organizational management cost through instilling concepts, attitudes and learning processes via Action Learning. Employees participating in the project have received practical experience in analysis, discovery of opportunities for work improvement, synthesis, ideas exchange, and Cross Functional Team work to enhance work efficiency and construct an Autonomous work improvement culture specified under the measure "4 Additions 1 Control" and
reduce, stop, quit non-value creating operations.
Senior management upholds responsibility for advice and techniques provisions in addition to project progress and results monitoring in order to achieve learning outcomes and joint engagement in developing the project.
Impacts and Benefits
Leadership Development Program for Digital-Age Sales Managers in Response to O2O and 7Delivery Strategies
The Company continually aims to improve 7-Eleven store employee service skills with goals for employees to become "own sales managers" through training with technology tools to fulfil digital era's customer needs. This includes products delivery services via 7Delivery. This approach corresponds to O2O and 7Delivery strategies via "own sales managers" training which consists of fundamental skills as follows:
Impacts and Benefits
Talent Management
via immediate co-workers as supporting information in forming an Individual Development Plan (IDP). This plan entails designing development projects for specific groups through the 70:20:10 learning and development model to create strengths for career growth.
Focusing on upgrading and developing CP ALL Group and the Charoen Pokphand Group
Developing operational-level leaders focusing on work process reform
Developing a new generation of leaders, focusing on business development
For new generation employees
Last year, besides direct teaching from supervisors, top management had an additional role in teaching through various media types such as video content.
Personnel Readiness Development for Transition to Digital Platform Era
Employee Development Project for Digital Mindset & Digital Literacy (Continuously)
The Company continually develops employee digital literacy capabilities through elevating digital skills development to the intermediate level with the "Digital Foundation" course for office employees and the "Impress customers with the O2O service charm" course. These are for both store manager level and FC level employees, providing digital skills essential for business operations. Employees in the data analytics group receive training to raise digital skills to an advanced level via the "Data Analytics Upskilling for Business Strategy" course and acquire Advanced Excel skills for data preparation, data analysis utilizing statistics and create visualization. This approach facilitates the Company to become a Data Driven Organization and the development of work processes improvement skills via automation through the "Work Process Improvement with Power App & Power Automate" course, a course which provides employees with ideas and skills for work improvement utilizing technological tools through hands-on learning (Action Learning).
Impacts and Benefits
Sustainable Human Capital Development
To maintain stable and sustainable business growth, the Company requires organization-wide development through educating employees at all levels to prepare for challenges offering risks and opportunities. In 2022, the Company has performed following key projects:
Cyber Security Awareness Project
Personal data protection awareness project (continuously)
Employees at all levels within the Company as well as employees of suppliers, Store Business Partners and Sub Area stores are encouraged to build awareness of personal data protection. The Company provides online learning channels which consists of operational guidelines courses and associated risks courses relevant to personal data protection. The course includes an assessment of knowledge regarding personal data protection practices.
Human Rights Awareness within the business sector project (continuously)
The Company has continuously emphasized respecting human rights and equality within the Company. In 2022, the Company implemented online learning with knowledge assessments regarding human rights practices within the business sector.
Holistic Health & Well Being Project
The Company encourages employees at all levels within the organization to practice awareness and place importance towards Holistic Life development, inclusive of attitudes to promote organizational work-life balance with focus on physical and mental well-being through the CP ALL Holistic Development Model conceptual framework. This framework motivates employee development in terms of holistic life balance awareness and implementation which consists of physical health, mental health, social relations, spiritual growth, financial planning and career building. In 2022, the Company has implemented trials for an overall well-being project (PI Cross Functional), which consists of activities and courses such as the Rebalance Your Life course, Job Creation course, Career Building course, and the Financial Well-being course. The mentioned approach which provides knowledge and enhances employee's life management skills across various dimensions in a holistically more balanced manner bolsters morale and work motivation. In addition, the Company is cognizant of the importance of advance preparation and care for employees prior to their retirement. Courses tailormade for each employee age group provide relevant and necessary knowledge. Employees are instilled with a preparatory attitude prior to retirement from the Company and thus would be well equipped to happily adapt to post-corporate life.
Type of Performance Appraisal
The Company establishes both qualitative and quantitative criteria in performance appraisal systematically, and both under the same standard. This ensures overall corporate performance aligns in the same direction and improves performance management of employees across all levels, to achieve corporate goals. It also serves as a channel of communication and 360-degree feedback both intra and inter-team, as well as cross functions. Employees are able to continuously improved themselves for greater results through an appraisal under ALL Perform (SAP Success Factors) system. In 2022, employees were assessed quarter through various forms as follow:
| Appraisal Type | % of Evaluated Employees |
| --- | --- |
| Management by objectives | |
| Multidimensional performance appraisal | |
| Formal comparative ranking | |
Furthermore, the Company recognizes that in order to promote and build capacity for employees to work with utmost quality and maximum efficiency, work guidance must be done regularly, bilaterally and consistently. Employees must receive opportunities to participate in co-setting goals and reinforce teamwork for success. The Company has established the type of performance appraisal as follows.
In 2022, the Company has improved and enhance efficiency of employees' performance appraisal to be in accordance with standards throughout CP ALL group via ALL Perform system. This was achieved through management of performance appraisal and assessment, from diverse to aligned on the same system. It includes quarterly performance appraisal, probation assessment period, year-end assessment and 360-degree capacity assessment, which allow every employee group to access various assessments with greater ease.
Employee Engagement Assessment
The Company raises awareness and responds to employee expectations. Through surveys of employees' sentiment and perspectives towards the Company's operations from 33 questions which reflect employee behavior in 3 aspects.
1) SAY: speak positively about the Company 2) STAY: behavior and determination to continue working with the organization, or high reluctance to leave the organization 3) STRIVE: behavior of employees who are fully committed to work or performing above and beyond normal work duties. It includes a comprehensive example of questions about.
The Company continuously surveys employee expectations. In 2022, employee engagement surveys were conducted with the system, Kincentric eX-Pulse Platform, from the Company, Kincentric (Thailand) Ltd. The results were compared at different time periods for current and up-to-date data for analysis, to formulate strategies and review criteria on improving employee engagement measures and employee participation which helps the organization achieve the set goals.
Employee Engagement Enhancement Approach
By creating involvement with line-level executives in the operation to raise the level of employee engagement as follows:
Employee Retirement Plan Project
Transition assistance programs are provided to facilitate continued employability and the management of career endings resulting from retirement. The mentioned programs include financial benefits and welfare benefits for medical expense provisions, establishment of a retirement club, options for employees to become 7-Eleven store owners or be hired as a Company consultant. In 2022, 7 employees were hired as consultants after retirement.
Impacts and Benefits
Other Information
GRI Standard
Required Data
Unit
2019

2020

2021

2022

Male
Female
Total
Male
Female
Total
Male
Female
Total
Male
Female
Total

404-1

Training and education

- Average hours of training
Hours/Person/year
20.51
23.84
22.18
17.35
20.47
18.91
18.25
21.96
20.11
30.03
30.29
30.20
- Average hours of training
Hours/FTE
N/A
N/A
N/A
N/A
N/A
N/A
N/A
N/A
N/A
31.25
32.79
32.23
By Age
- Under 30 years old
Hours/Person/year
N/A
N/A
N/A
N/A
N/A
N/A
N/A
N/A
N/A
29.29
29.99
29.74
Hours/FTE
N/A
N/A
N/A
N/A
N/A
N/A
N/A
N/A
N/A
30.68
32.81
32.03
- 30-50 years old
Hours/Person/year
N/A
N/A
N/A
N/A
N/A
N/A
N/A
N/A
N/A
33.33
33.97
33.71
Hours/FTE
N/A
N/A
N/A
N/A
N/A
N/A
N/A
N/A
N/A
34.35
39.71
39.24
- Over 50 years old
Hours/Person/year
N/A
N/A
N/A
N/A
N/A
N/A
N/A
N/A
N/A
35.37
35.27
35.31
Hours/FTE
N/A
N/A
N/A
N/A
N/A
N/A
N/A
N/A
N/A
35.99
35.67
35.79
By Nationality
- Thai
Hours/Person/year
N/A
N/A
N/A
N/A
N/A
N/A
N/A
N/A
N/A
30.60
30.56
30.57
Hours/FTE
N/A
N/A
N/A
N/A
N/A
N/A
N/A
N/A
N/A
32.03
33.19
32.77
- Cambodian
Hours/Person/year
N/A
N/A
N/A
N/A
N/A
N/A
N/A
N/A
N/A
11.15
11.09
11.12
Hours/FTE
N/A
N/A
N/A
N/A
N/A
N/A
N/A
N/A
N/A
9.78
10.50
9.92
- Burmese
Hours/Person/year
N/A
N/A
N/A
N/A
N/A
N/A
N/A
N/A
N/A
10.98
11.64
11.33
Hours/FTE
N/A
N/A
N/A
N/A
N/A
N/A
N/A
N/A
N/A
9.64
10.55
10.11
- Indian
Hours/Person/year
N/A
N/A
N/A
N/A
N/A
N/A
N/A
N/A
N/A
4.13
9.00
4.51
Hours/FTE
N/A
N/A
N/A
N/A
N/A
N/A
N/A
N/A
N/A
4.13
9.00
4.51
- Austrian
Hours/Person/year
N/A
N/A
N/A
N/A
N/A
N/A
N/A
N/A
N/A
68.50
3.50
46.83
Hours/FTE
N/A
N/A
N/A
N/A
N/A
N/A
N/A
N/A
N/A
68.50
3.50
46.83
- Korean
Hours/Person/year
N/A
N/A
N/A
N/A
N/A
N/A
N/A
N/A
N/A
9.00
0.00
9.00
Hours/FTE
N/A
N/A
N/A
N/A
N/A
N/A
N/A
N/A
N/A
9.00
0.00
9.00
- Other
Hours/Person/year
N/A
N/A
N/A
N/A
N/A
N/A
N/A
N/A
N/A
25.67
0.00
25.67
Hours/FTE
N/A
N/A
N/A
N/A
N/A
N/A
N/A
N/A
N/A
25.67
0.00
25.67
By function
- Operations (production department, sales)
Hours/Person/year
N/A
N/A
N/A
N/A
N/A
N/A
N/A
N/A
N/A
27.35
26.83
26.93
Hours/FTE
N/A
N/A
N/A
N/A
N/A
N/A
N/A
N/A
N/A
28.44
28.18
28.22
- Transport and distribution
Hours/Person/year
N/A
N/A
N/A
N/A
N/A
N/A
N/A
N/A
N/A
8.05
6.81
7.57
Hours/FTE
N/A
N/A
N/A
N/A
N/A
N/A
N/A
N/A
N/A
8.08
7.02
7.69
- Office
Hours/Person/year
N/A
N/A
N/A
N/A
N/A
N/A
N/A
N/A
N/A
87.54
76.70
80.36
Hours/FTE
N/A
N/A
N/A
N/A
N/A
N/A
N/A
N/A
N/A
87.86
77.49
80.95
Remakr
- N/A = Not Avaliable
- Human resources performance reporting is mode in accordance to the reporting framework of the GRI Standard, version 2016
- Human resources performance cover all business unit operations
Human Capital Return on Investment (HCROI)
| | Unit | 2019 | 2020 | 2021 | 2022 |
| --- | --- | --- | --- | --- | --- |
| a) Total Revenue | THB | 571,110,057,763 | 546,589,995,663 | 587,529,718,793 | 852,605,218,842 |
| b) Total Operatng Expenses | THB | 111,562,064,680 | 107,585,197,880 | 116,866,861,572 | 165,413,878,985 |
| c) Total Employee-Related Expenses (Salaries+Benefits) | THB | 38,502,000,000 | 37,088,000,000 | 41,841,000,000 | 61,862,000,000 |
| Resulting HCROI | Equal | 12.94 | 12.83 | 12.25 | 12.11 |