Occupational Health and Safety
Elevating the Occupational Safety and Creating a Friendly Work Environment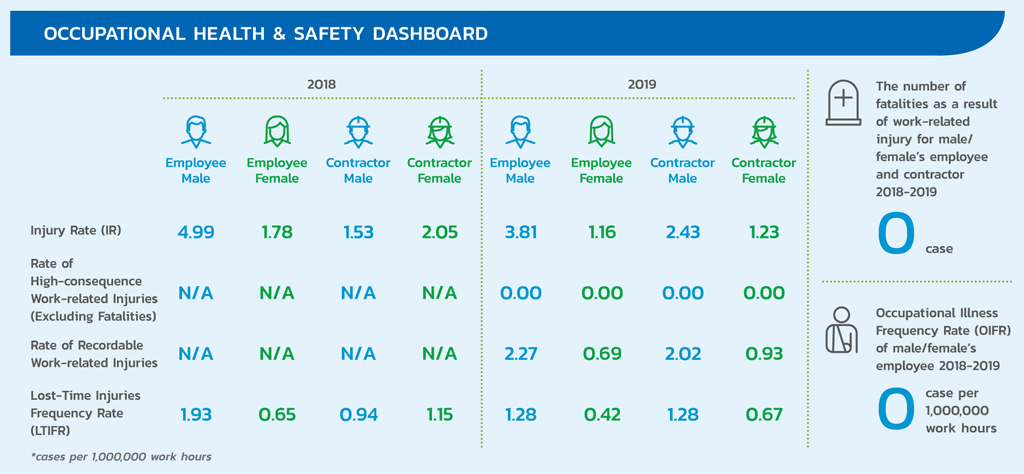 Challenges
---
Employees are an important business driver of many and diverse business activities and towards creating a good customer experience. The Company thus has a need for measures to ensure safety and promote good quality of life that have complete coverage of all its employees and sub-contractors that are under the supervision of the organization. This is because any unforeseen incidents may have a direct impact to their lives, and an impact to society and the environment particularly on preventing the unnecessary use of natural resources. These measures are also needed to create and promote employee satisfaction, which will continue to support the organization's operations in the long term.
Management Approach
---
CP ALL Plc. and its subsidiaries (the "Company") being a large organization with various businesses, is committed to creating good safety culture, including developing management guidelines and guidelines for occupational health, safety and working environments to be comparable to international standards, as well as treating all personnel and related parties equally. Through its business operations, initiated activities and planning, the Company further sets appropriate indicators based on specific business operations, context and occupancy risk in order to effectively manage occupational health, safety and working environments to achieve success according to the organization's goals, as well as creating vision, attitudes and awareness about safety and environment management for employees and those involved in the workplace for continuous improvement to quality of life.

Occupational Health & Safety Management System Development
The management structure for safety, occupational health and working environment has undergone improvements and continuous development in terms of policy by the work of the committee, site workers and operation characteristics, in order to cover all employees in the organization, including contractors throughout the value chain, the committee will serve the term for 1 year.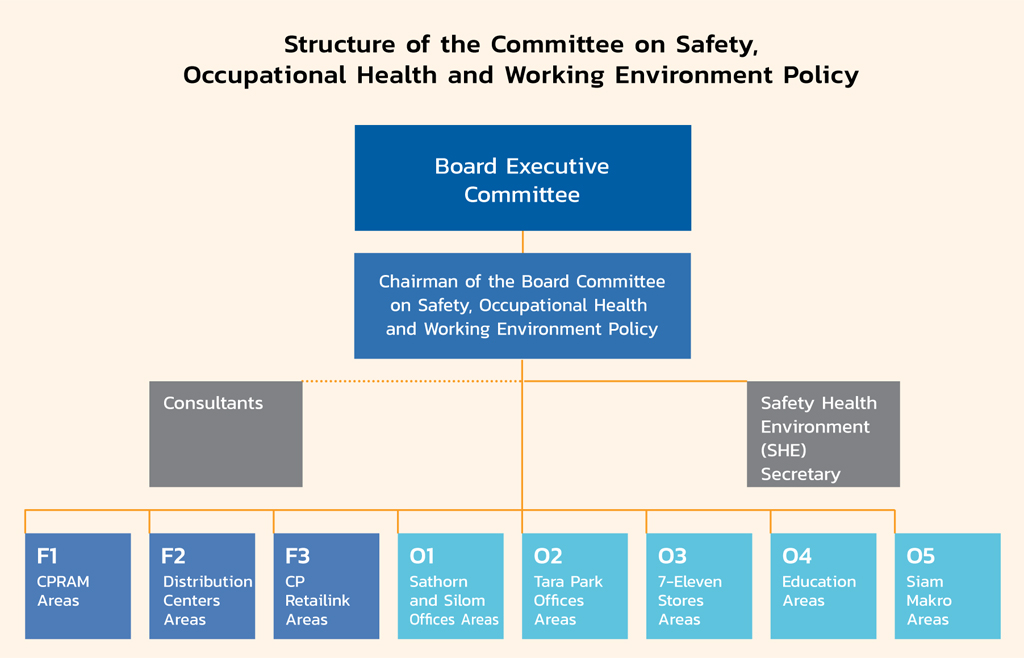 Moreover, the Company focuses on the bettering management of occupational safety, health and working environment through the enhancement of occupational health for personnel to have good sanitation to prevent accidents during operations and stress management which is divided into 3 main projects as follows

Key Project in 2019
---
Childcare Facilities or Contributions Project
Objective To supports and encourages parental childcare activities, to reduce risk and dangers for the children and to alleviate the worries in child-rearing, during the school holidays,
1. To supports and encourages parental childcare activities. Training is provided on maternal care for pregnant employees, nutrition during pregnancy, post-maternal care after giving birth for emotional well-being, and relationship management for pregnant mothers.
2. Designated spaces and facilities provided for employee's children with less than 18 years of age to reduce risk and dangers for the children and the youth who are not aware of the working areas of the Company.
3. Provided Thai Music programs and Thai Dance programs during the summer for employee's and manager's children for normal working hours of the Company from March to May.
4. The Company provides various programs overseen by the first book club of the distribution center which is divided by the child's age as follows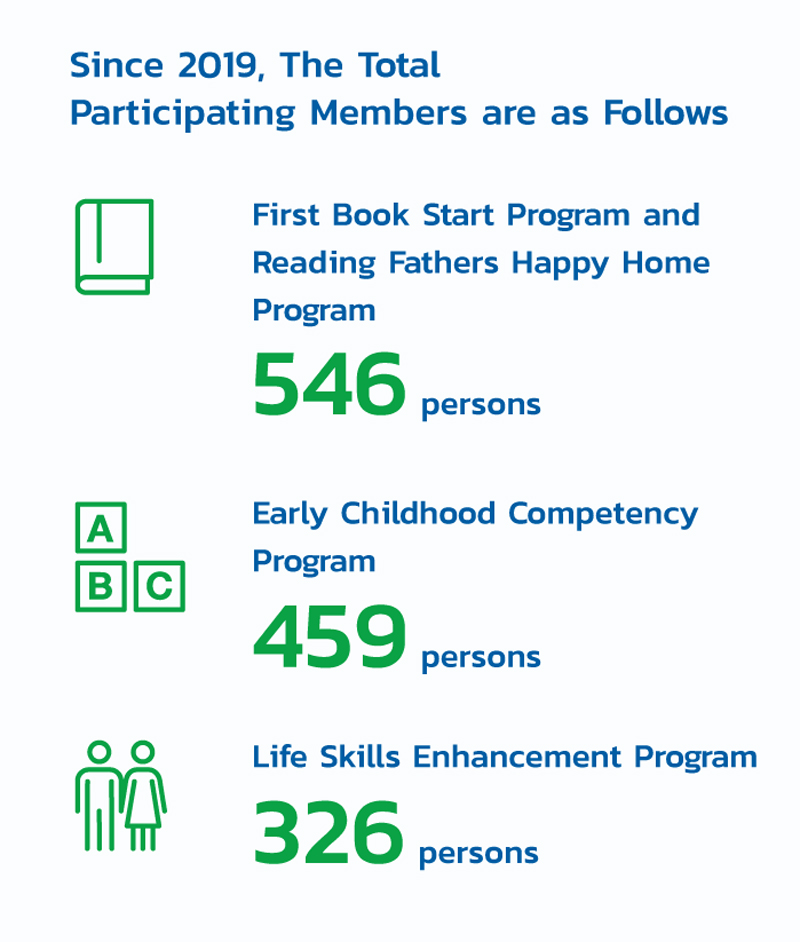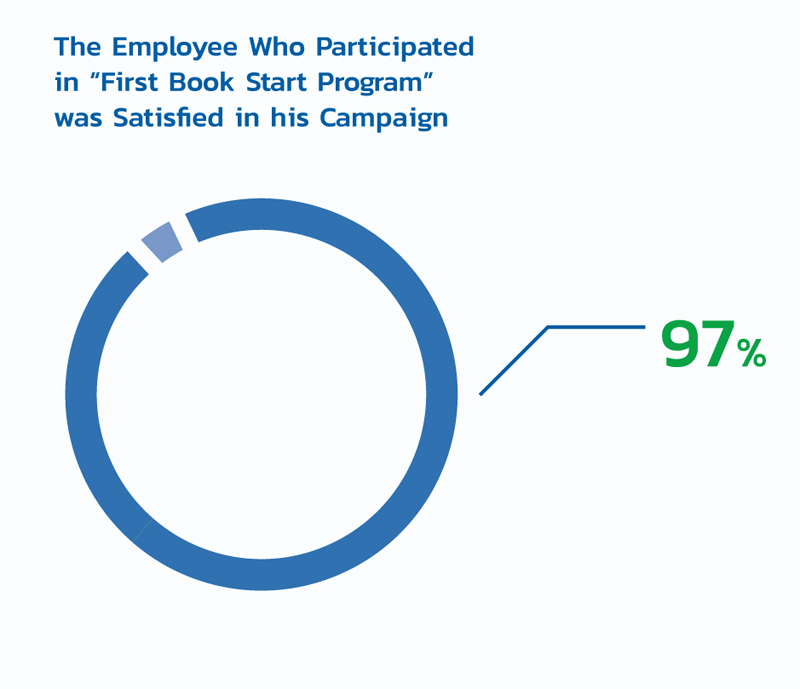 Campaign to Increase Safety Standards in 7–Eleven Stores
Objective  To reduce the severity of motor vehicle accidents and store damage for 7-Eleven stores.
The Company continues to expand the installation of the ground anchor to the main road. The ground anchor working principle is Hit-Hide-Lock such that the automobiles or moving vehicles will stop.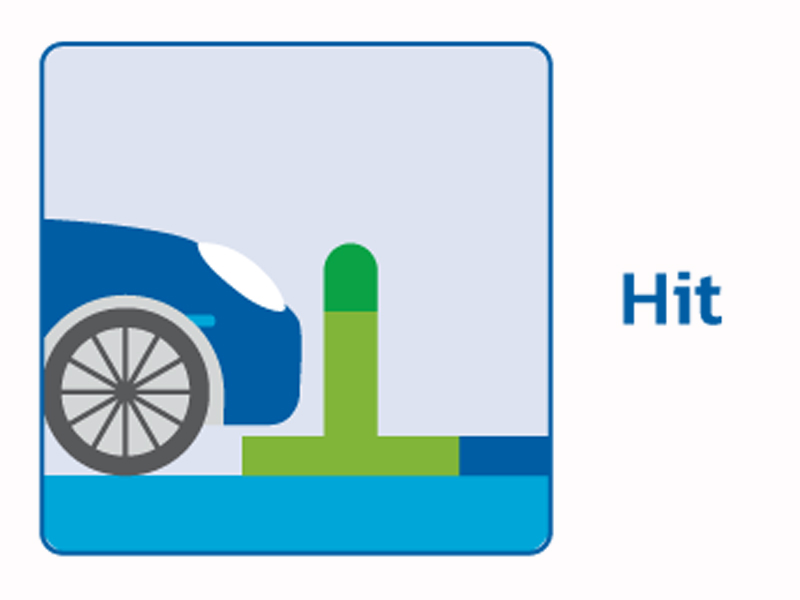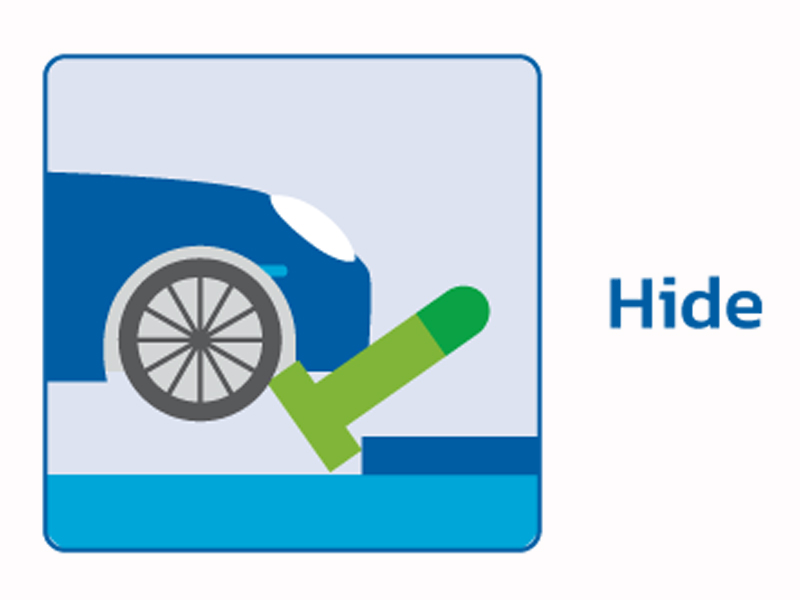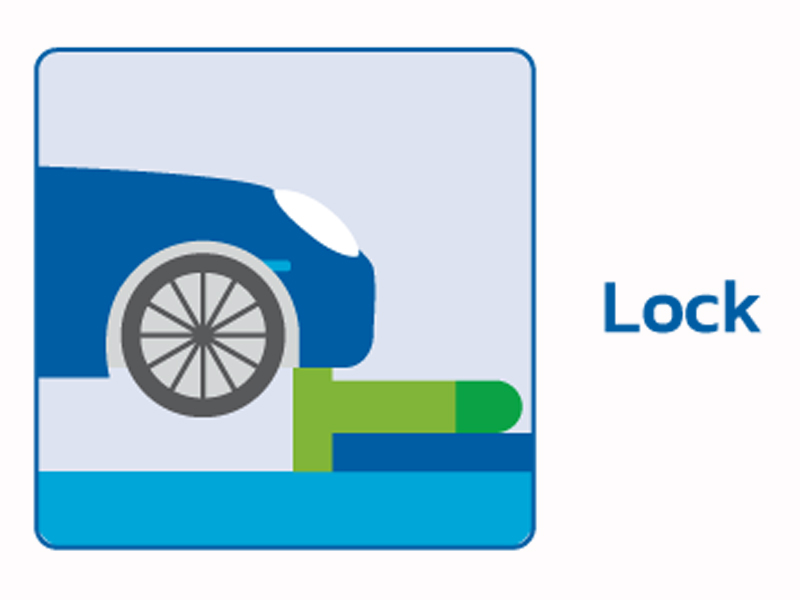 Results and Benefits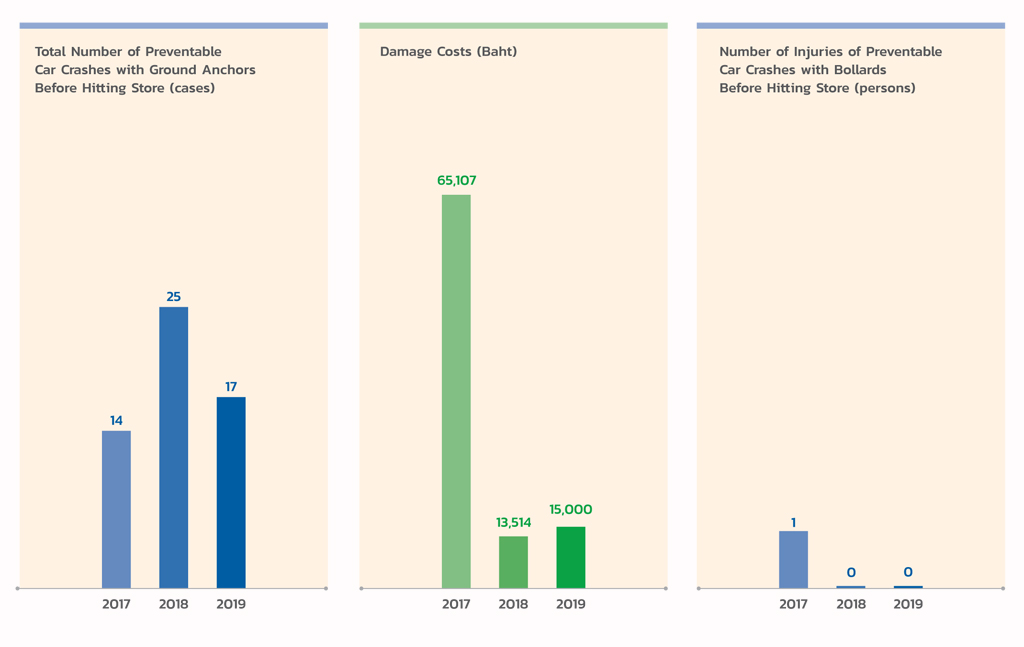 Ergonomics Programs
Objective To create a good health for employees and increasing relaxation from work-related stress.
The Company endorses suitable ergonomics for the work of the employees by considering good health includes learning practices and safe postures, an automation is utilized for repetitive tasks, and exercising during the working day is provided such as stretches and warm-ups, as an example.
Results and Benefits
1) Increase relaxation from work-related stress.
2) To reduce the risk in harming the musculoskeletal system.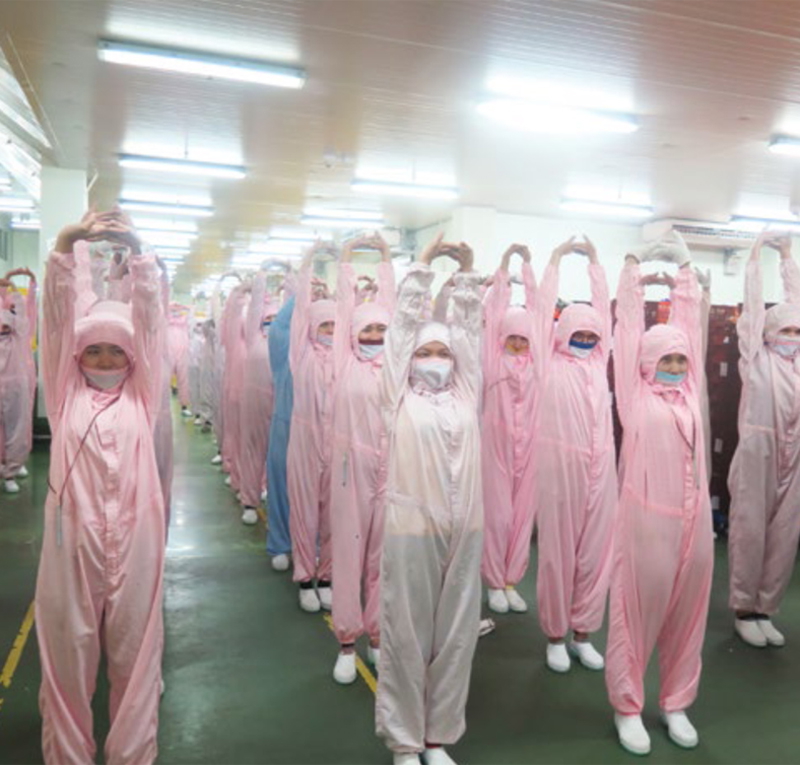 Work from Home project (testing phase)
Objective Creating flexibility and agility of employee working everywhere, enhancing readiness of the Business Continuity Plan (BCP), alignment with technology advancement. The Company has been designed Work from Home project which improves infrastructures, capable to receive massive data flow connecting from external sources efficiently and safely.
Results and Benefits
1) Assess and improve capability of infrastructure.
2) Enhance understanding and awareness of employees for working anywhere.