Respecting Human Rights, Committd to International Principles, Creating Peace
Key Performance in 2020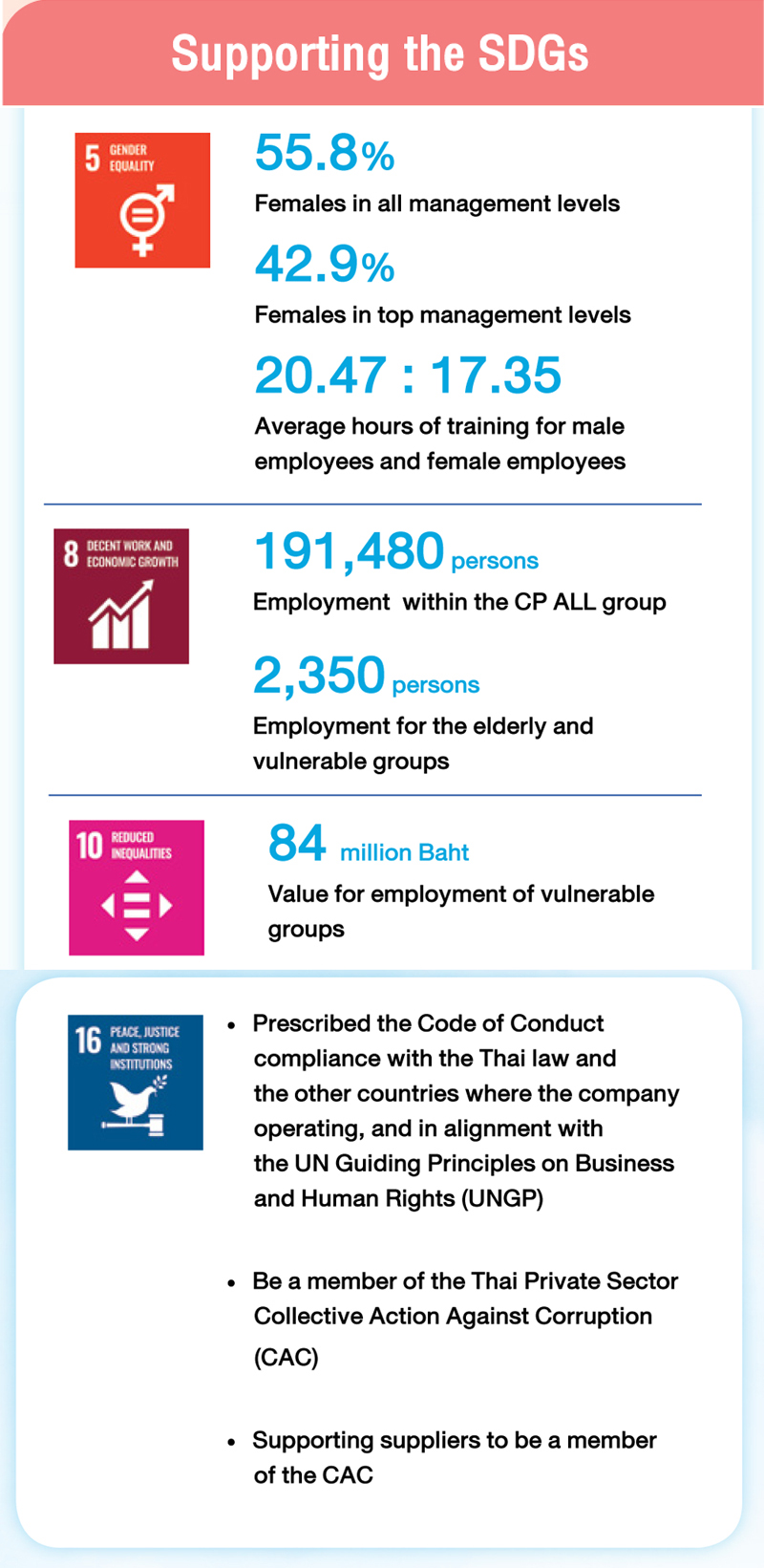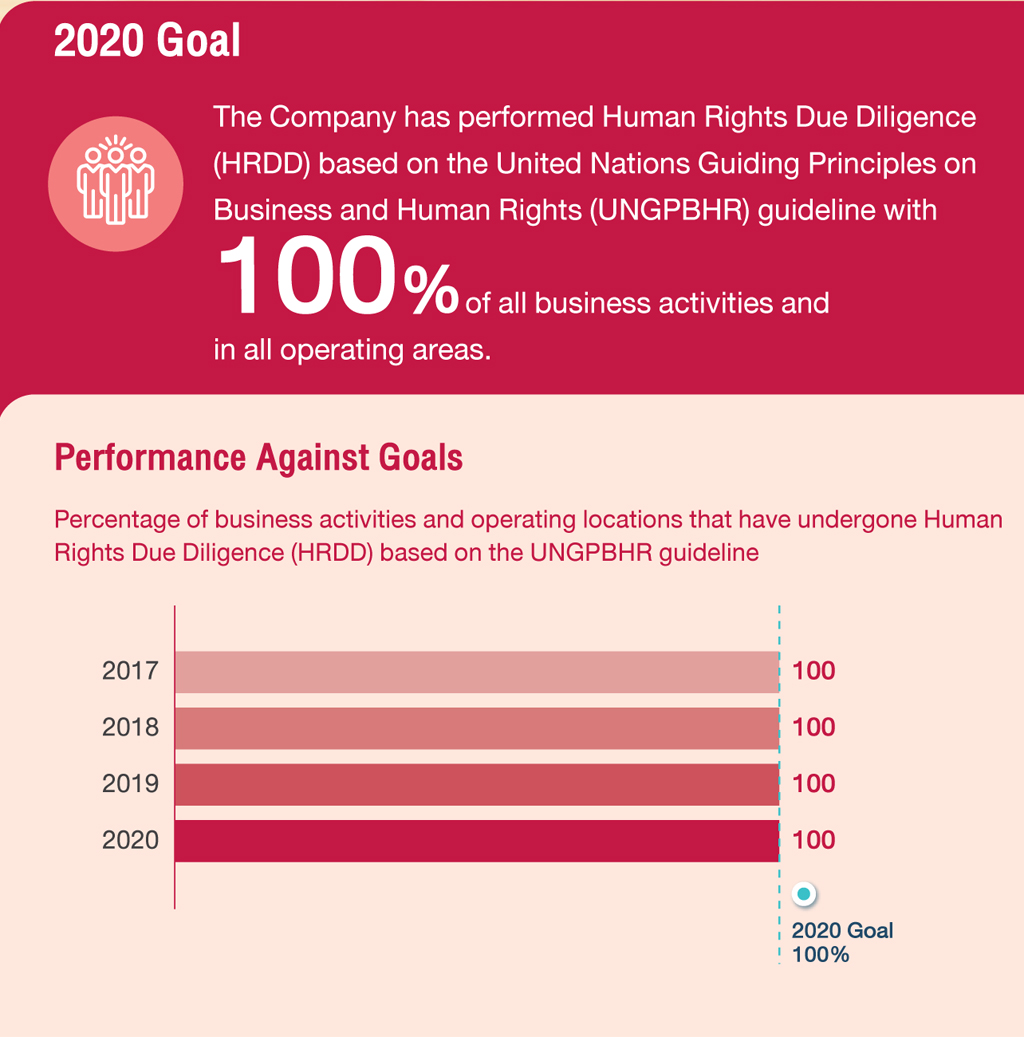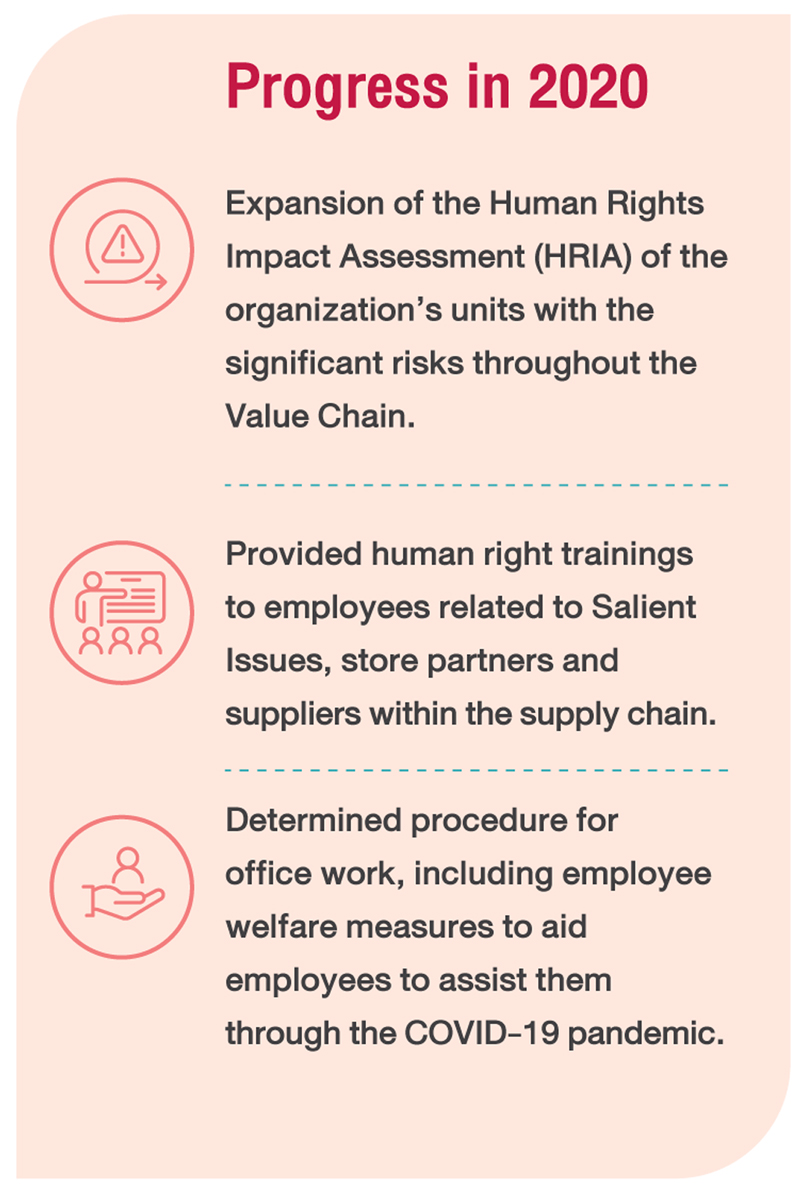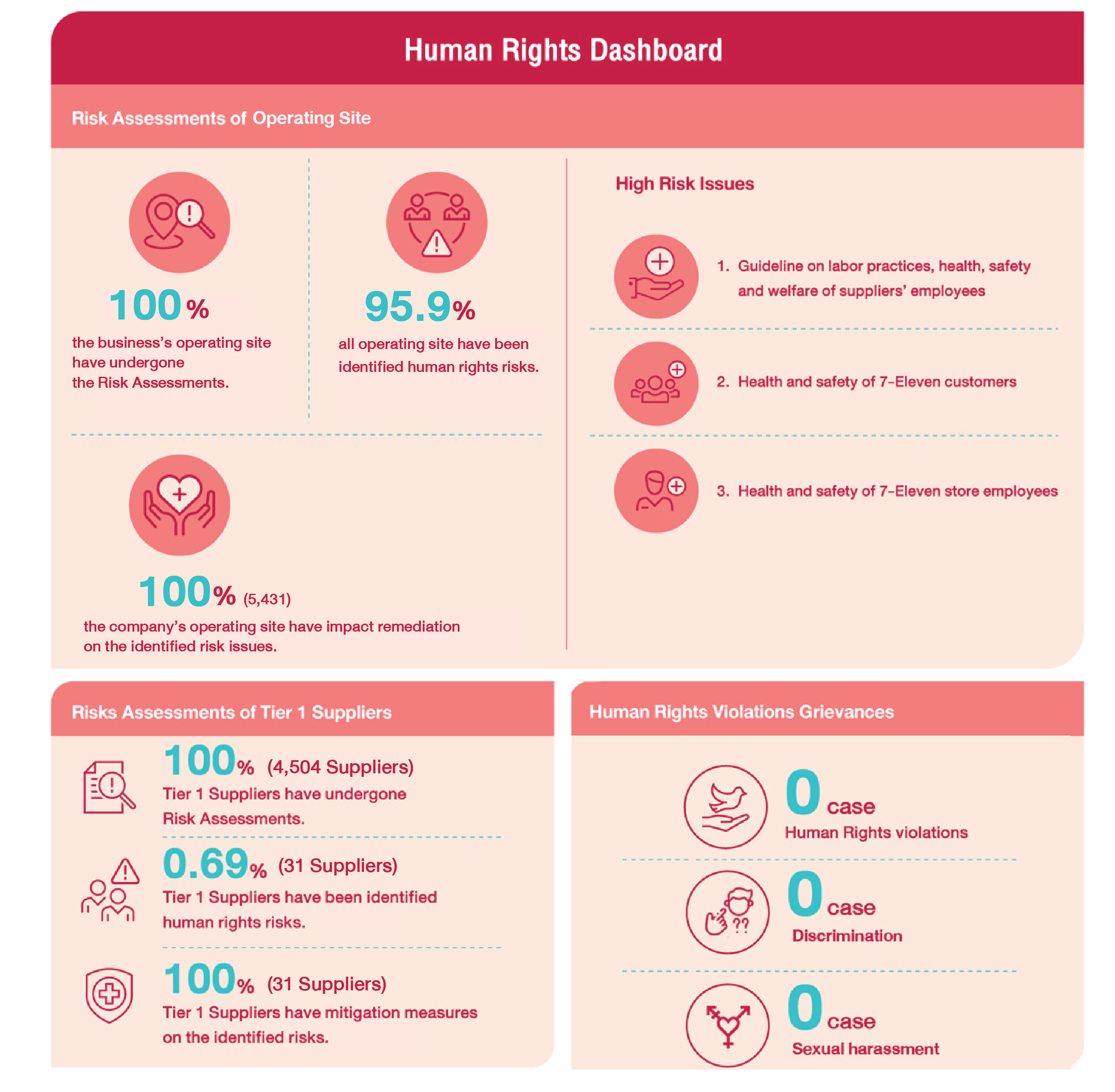 Risks & Opportunities
---
The responsible conduct of business following the international human rights framework is currently an issue of international attention. In particular, as business expands, there is a workforce need to drive the business towards success. This reason has created risks towards human rights violations. Additionally, the world has also placed significance on gender equality, as well as social equality in other areas such as religion, race, and differences in opinions. To internalize these values, the Company recognizes the importance of human and labor rights in the systematic conduct of business. In order to prevent potential impacts of stakeholders' or any concerned individuals' rights violations, the Company has committed to adapting and preparing risks mitigation in business operations throughout the value chain.
Management Approach
---
The Company is committed to operating its business following its human rights policy and the Company's labor practices to prevent human rights violations of all its stakeholders throughout the supply chain. The Company has determined guidelines in accordance with the UN Guiding Principles on Business and Human rights (UNGP) and the Declaration on Fundamental Principles and Rights of the International Labour Organization (ILO), including the local labor laws of the countries in which the business operates.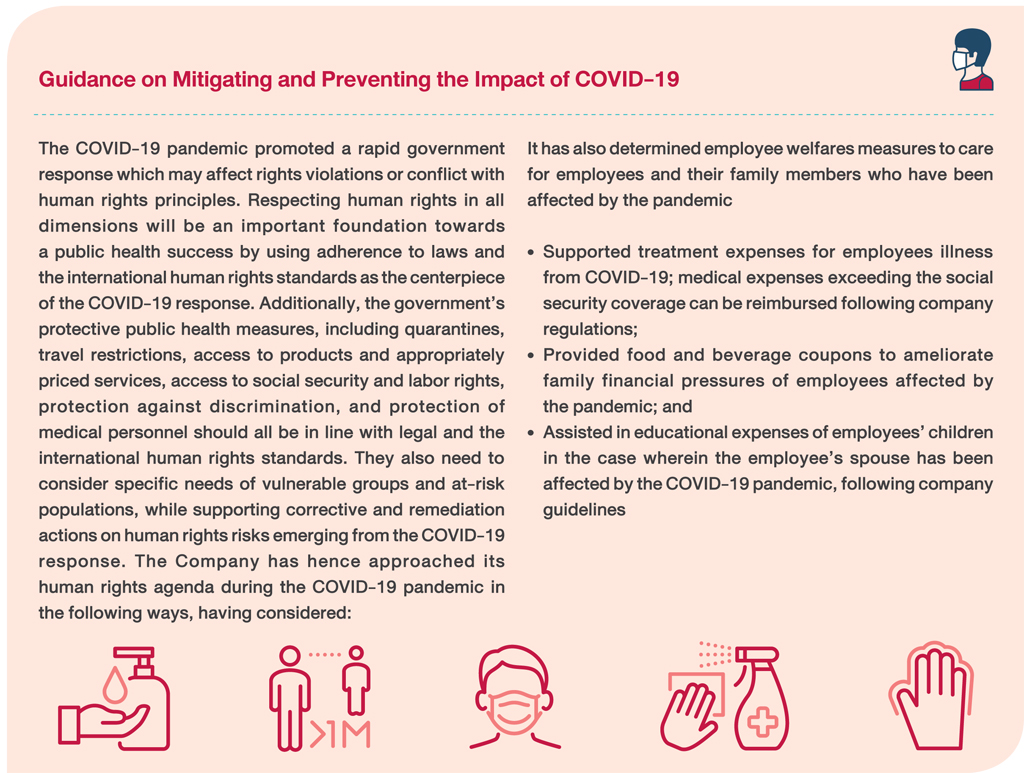 Human Rights Due Diligence Process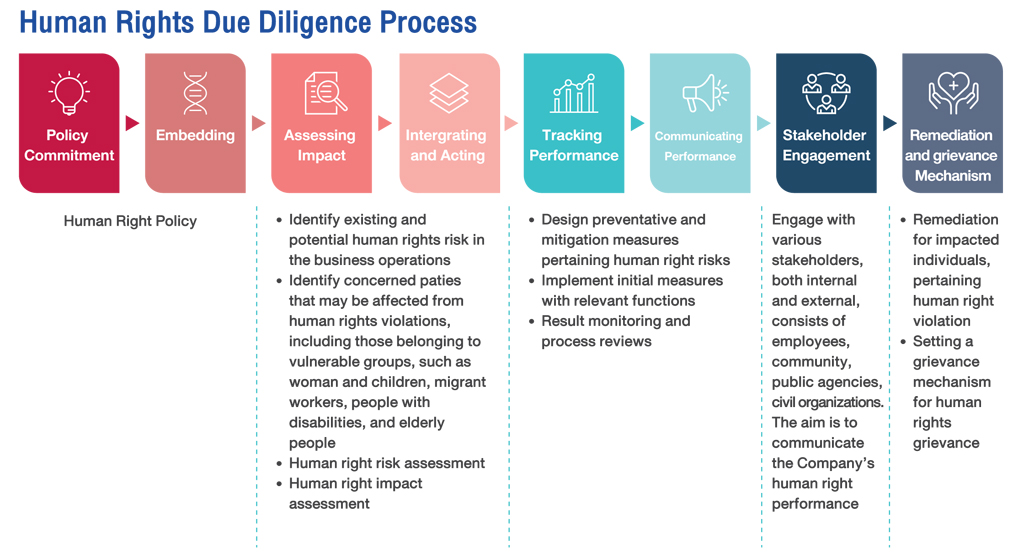 Key Project in 2020
Human Rights Risk Assessment Project
Objective To the Company's awareness on risks in business activities and salient human rights issues along its supply chain.
The Company has continuously conducted Human Rights Assessments (HRRA), with coverage of all 8 business units and conducted sustainability risk assessments cover 6,942 Tier 1 Suppliers.
Results and Benefits
1. The Coverage of risk assessment and mitigation measures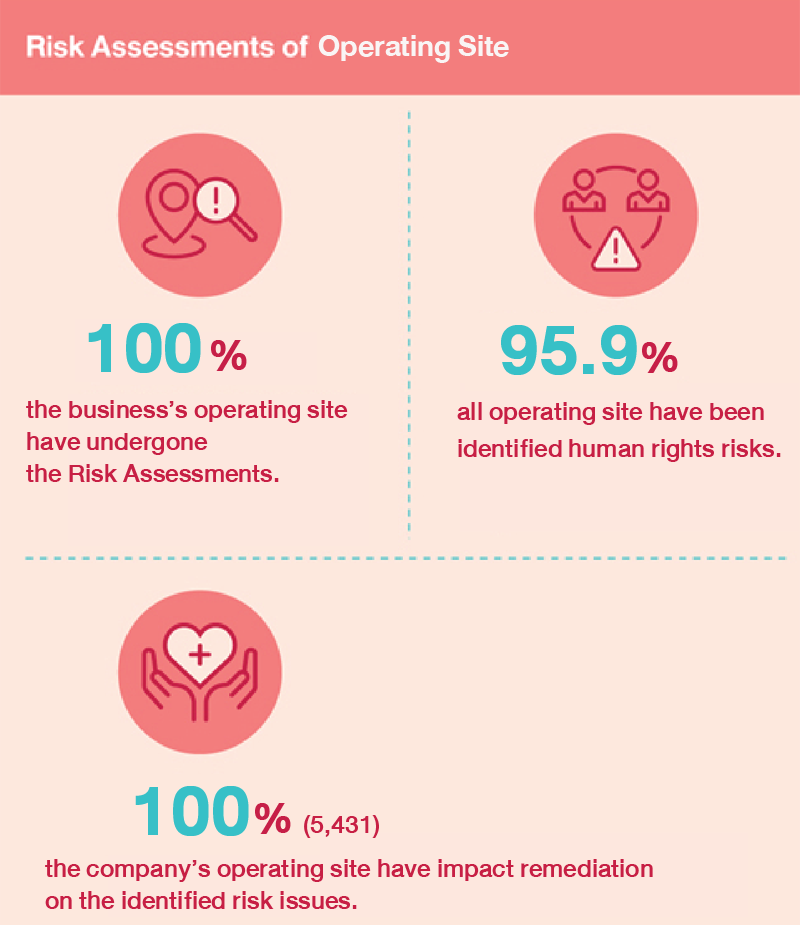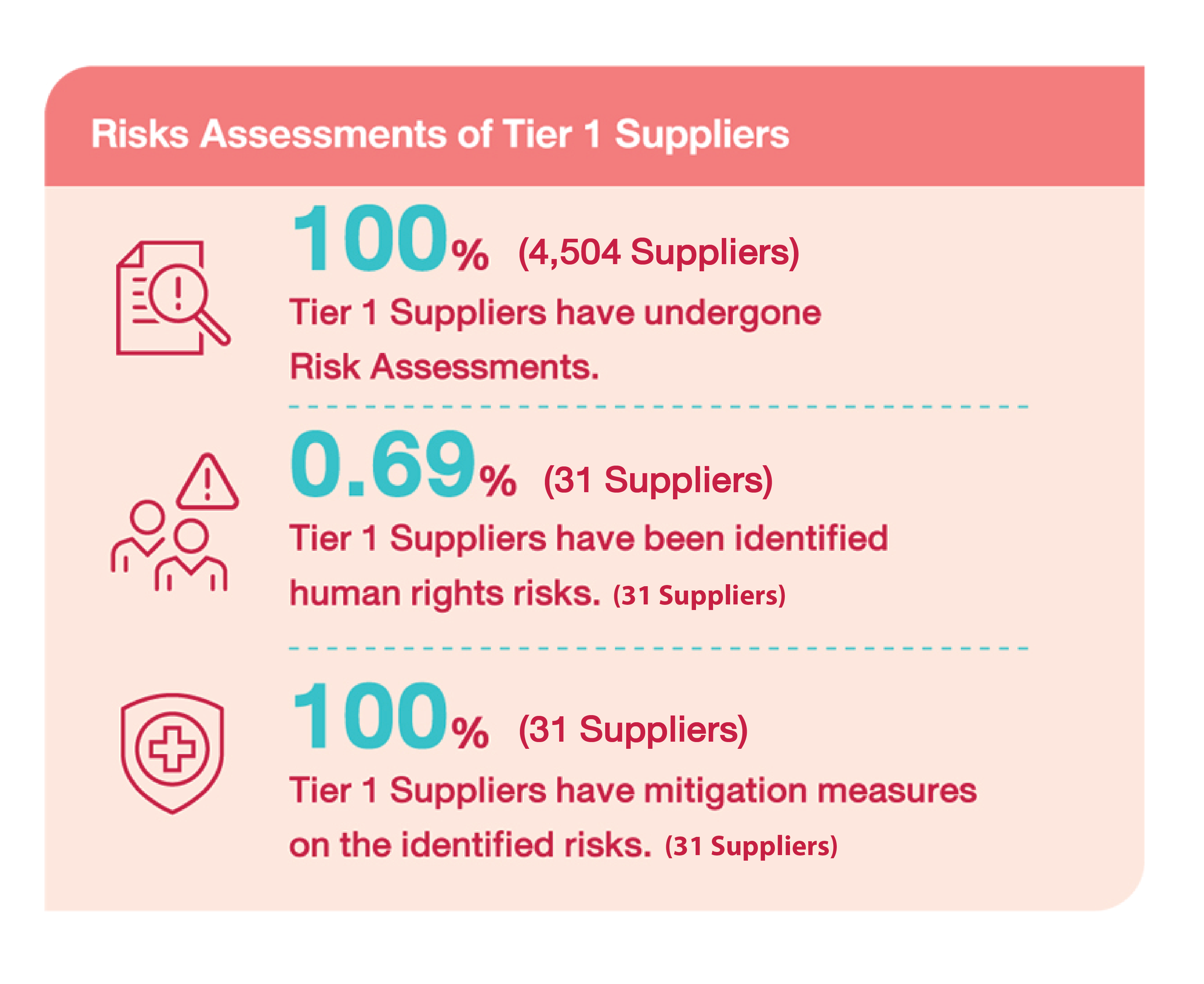 2.Integrated Preventive and Mitigation Measures of High–Risk Human Rights Impact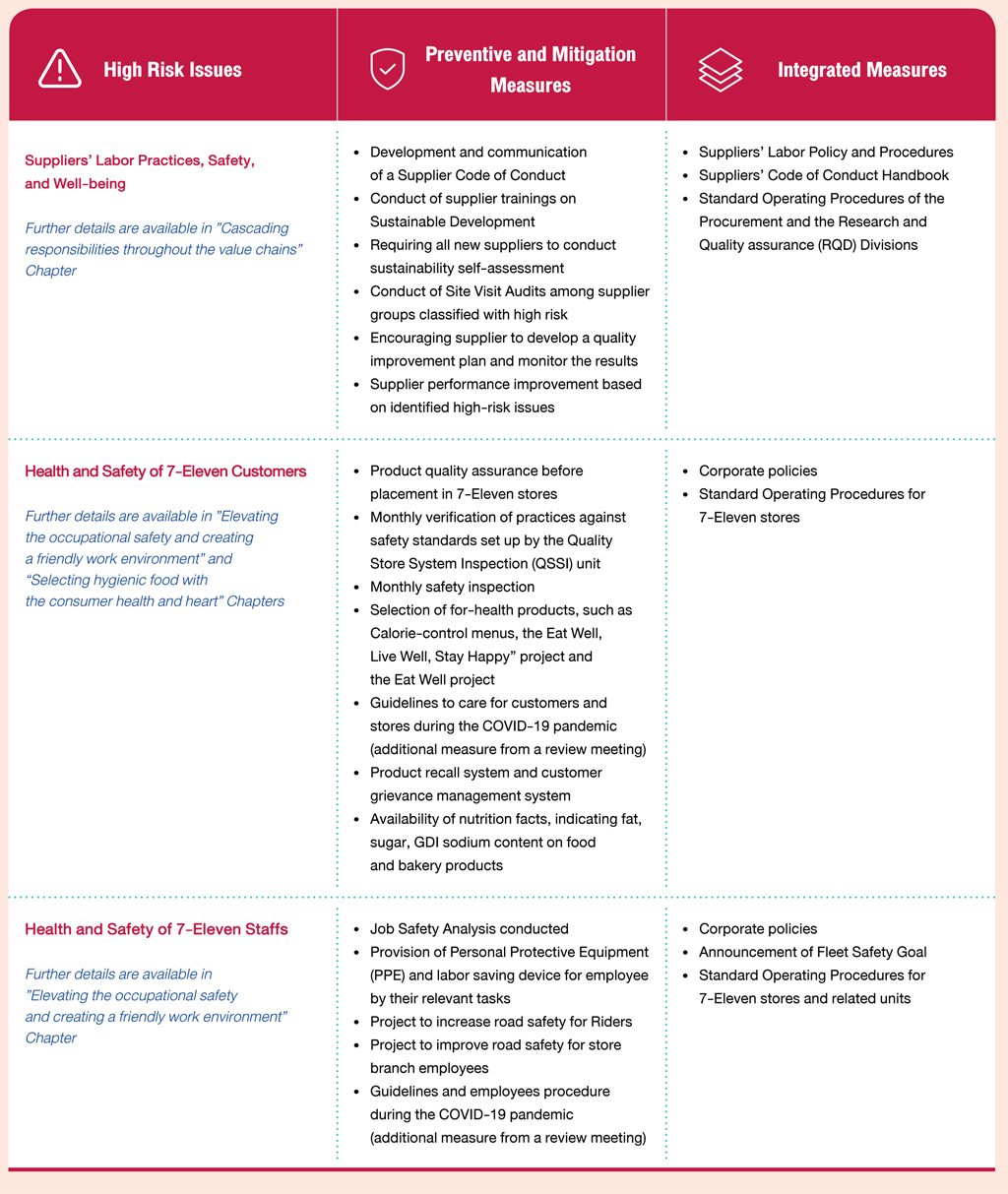 Human Rights Impact Assessment Project
Objective To study the impactlevel of remaining human rights risks by collecting information.
The Company has continuously conducted Human Rights Impact Assessments (HRIA) of affected groups to study the impact level of remaining human rights risks by collecting information from surveys and opinion interviews of rights holders. In 2020, the impact assessment was expanded to cover 100% of employee groups within at-risk locations by gathering information from employees operating in 7-Eleven stores, distribution centers, CPRAM factories, and 24Shopping services nationwide, with the participation of 4,100 people.
Remediation actions taken
---
The Company is continuously committed to its humanrights management by monitoring and reviewing its humanrights performance with relevant units of all main businessunits every quarter. This also includes creating awarenesson human rights with employees through sustainabilitytrainings—which incorporate issues on human rights andlabor rights—and human rights risks assessments workshops. Following the conduct of human rights trainings in the past year, the Company has not discovered any human rights violation incident resulting from the Company's operation; the Company has not remediated anyone as a consequence. Nevertheless, the Company remains cognizant of the possibility and risk of future occurrence, and has determined remediation measures for those whose rights may be affected to reduce the impact of rights violations.
For more details –> SD Report 2020
Related policies and Guideline