Sustainable Waste Management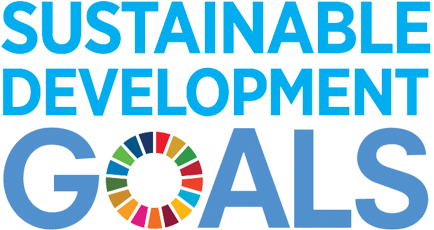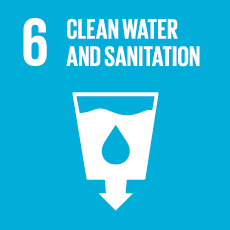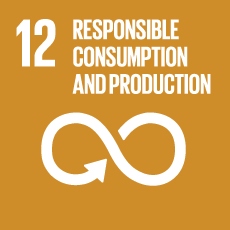 Key Performance in 2022
Waste volume capable of reuse of total waste quantity
73
.
76
%
Waste management from business operations (Alternative Purpose) by
ร้อยละ
25
.
25
%
(16,260.86 tonnes)
Significantly Affected Key Stakeholders
Performance Against Goal
2030 Goal
100
%
Reduce excess food surplus or food waste or amount requiring disposal and reduce waste generated by the Company's operations destined
Progress against short-term and long-term goals
100
%
Reduce excess food surplus or food waste or amount requiring disposal by the Company's operations destined
Performance Summary 2022
Total amount waste
Remarks: Inclusive of hazardous waste and non-hazardous waste
Total waste per revenue
Remarks: Inclusive of hazardous waste and non-hazardous waste
Waste disposed and repurposed
Remarks: Inclusive of hazardous waste and non-hazardous waste
Waste disposed at landfills
Remarks: Inclusive of hazardous waste and non-hazardous waste
Total Food loss and food waste
Remarks: Inclusive of hazardous waste and non-hazardous waste
Total food loss and food waste classified by Business activities or Life cycle Stage
Total food loss and food waste intensity per Unit of food sales
Proportion of food loss and food waste classified by Food category
Food waste disposed and repurposed
Remarks: Inclusive of hazardous waste and non-hazardous waste
Food waste disposed and repurposed classified by Destination
Project type
Project title
Food loss, Food waste and waste Measurement Project

International standards database management upgrade project

Food loss, Food waste and Waste Reduce Project

Integrated food write-off reduction via OA Ordering project
Increased value for by products from the process
Donate food surplus through foundations, communities (temple) national park bureau

Food loss, Food waste and Waste Recycling Project

Waste to Value Project
ZERO Waste to Landfill project
Waste and raw materials excess management project
Risks and Opportunities
The Food and Agriculture Organization of the United Nations (FAO) and United Nations Environment Program (UNEP) estimates that 31% of all food produced worldwide, equivalent to approximately 1 billion tonnes becomes food waste. Approximately 14% of generated food loss originates from the harvesting process and accounts for approximately US$400 million in economic losses while 17% of generated food waste occurs within the retail and consumption processes. In addition, the mentioned food waste emits greenhouse gas (GHG) emissions which account for 8-10% of global GHG emissions thus rendering food waste an important causal factor for high greenhouse gas emissions and negative impact towards the ecosystem, natural resources, agriculture and livestock. Inefficient food waste management processes moreover result in both water and air pollution consisting of leachate, hydrogen sulfide and methane gases, and may potentially impact the health and well-being of communities.
Therefore, the management of product distribution sector operations, inclusive of retail stores and wholesalers, is key in assisting food waste reduction which arises from excess food production, food loss from transportation, distribution and storage. This management approach alleviates food waste concerns which impact ecosystems surrounding the factory and various convenience stores while contributing to good health among communities located within nearby vicinities. However, waste originating from business operations remains inevitable. If the food production industry and product distribution operations implement appropriate management, waste can be converted to alternative raw materials which add value to the economy, replace resources, and ultimately enable sustainable solutions to food waste challenges.
Management Approach
CP ALL Public Company Limited and its subsidiaries ("the Company") realize the importance of sustainable waste and food waste management. The Company has established food loss and waste management policies with goals to reduce waste management through the Zero Waste to Landfill approach by 2030. In addition, the Company strives to drive the social sector through its operations and contribute to the United Nations Sustainable Development Goal 12 on Responsible Consumption and Production. The Company has implemented comprehensive waste management policies through establishing a food waste database which classifies waste by business activities from upstream to downstream operations from entire production process and product distribution channels until the product reaches the consumer. The mentioned system collects loss and food waste data through rigorous operations and accurate measurements thus permitting the Company to assess utilized resources and waste generation from both intra-organizational and inter-organizational processes. The system additionally enables analysis of proportion, composition and types of waste and food waste thus solidifies determination of appropriate strategies and measures to reduce losses throughout the supply chain.
In addition, the Company has continually cooperated with business suppliers to manage waste and food waste as a means to reduce air and water pollution risks potentially impacting the health of nearby communities. The Company has the capacity to manage all waste types comprising Food Surplus, Food Loss, Food Waste and other waste categories through applying the Food and Agriculture Organization guidelines and "1P3Rs" principles: 1) Prevention, 2) Reduction, Utilization, 3) Reuse, and 4) Recycling according to the circular economy concept. The stated approach reduces resource overutilization risks throughout the production process inclusive of reducing negative environmental impacts and waste management expenses.
Food Loss reduction and Food Waste management
The Company adopted the Food and Agriculture Organization of the United Nations (FAO) and United Nations Environment Program (UNEP) food management guidelines to reduce food waste throughout various operations and has implemented the following relevant projects in 2022:
Preventive measures for food waste generation and waste at point-source
Integrated food product cut-off reduction (OA: Ordering & Assortment) project
The Company used Graphic Ordering Terminal (GOT) to process and analyze product sales, both popular and leftover, to help 7-Eleven employees monitor, manage and edit product orders as appropriate to the different circumstances, such as product promotion at special times. This is for ready-to-eat meal groups, such as bakery, rice boxes, and hot sandwiches. Employees can more efficiently order popular products, as appropriate and in sufficient amount for customers' needs. This reduces losses from product leftover and cut down food waste from 7-Eleven store's operations. In 2022, the Company successfully reduced expense by 2.66%, equivalent to 687.27 million Baht.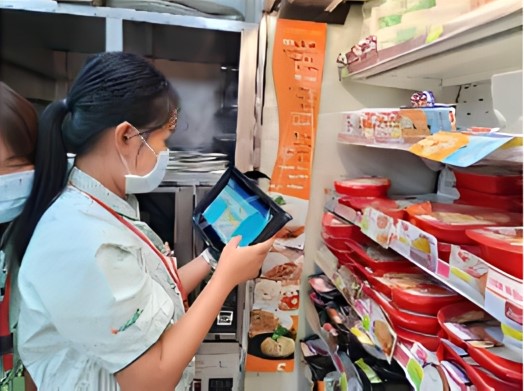 Production process waste reduction within the Zero Waste to Landfill project
CPRAM Co., Ltd. emphasizes process and equipment development within the production process to assist food wastage and excess raw material reduction. In 2022, the production process developments enabled more cost-effective utilization of raw materials. Instances of mentioned developments include waste volume reduction from raw material processing, losses from the ultrasonic power trimming machine, and loss volumes due to falling product, etc.
Reduction measures to increase benefits
Surplus food donation to foundations project
CP ALL Public Company Limited Collaborated with various foundations to donate surplus from 7-Eleven stores which is oversupply for customers' demands. The surplus is donated to communities, social organizations, charities and underprivileged people. The Company inspected the food quality thoroughly, comprised of intactness and fresh, good quality, and consumable. There is an FDA logo (Food and Drug Administration Thailand), with clear expiration dates on the product. The foods delivered are bread, sandwiches, milk, vegetables, semi ready-to-eat meals, fruits and other cooked meals, to name a few. In 2022, the Company delivered surplus food from 219 7-Eleven stores across Bangkok, Prachuap Kirikant, Phuket, Chonburi, Samut Prakarn, Pathum Tani, to Scholars of Sustenance (SOS Thailand) foundation, WShare foundation and St.Martin foundation to
deliver food to communities and vulnerable people.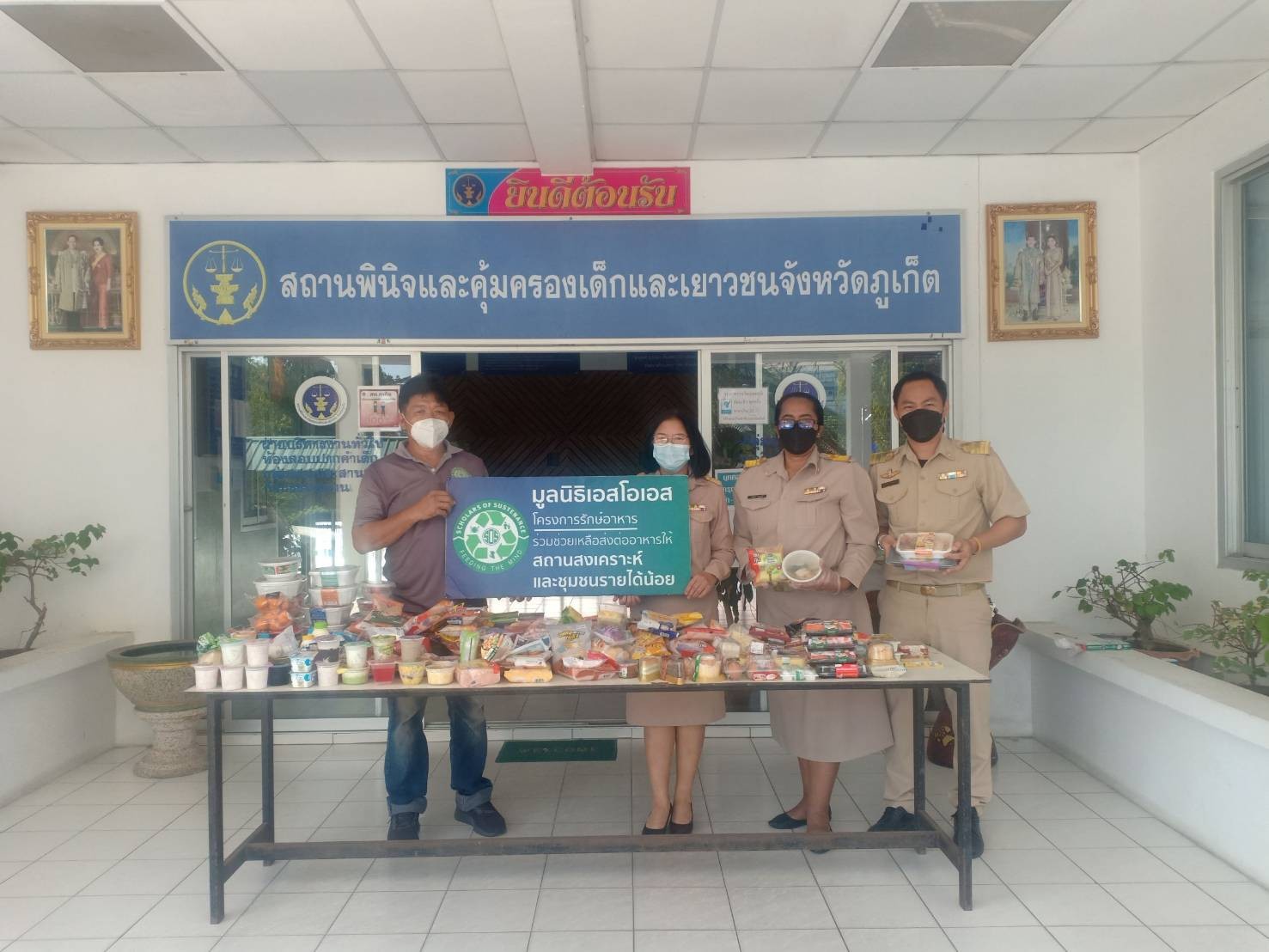 Impacts and Benefits
In addition, the Company donated cut-off food products from 7-Eleven stores to Chak Daeng Temple under the Food to Merit project, whereby the temple will install a food waste to cooking gas conversion machine and produce bio-fermented water and bio-fertilizers for use in agriculture.
Food Waste reduction programmed
Lotus's recognizes the criticality pertaining to food waste challenges and therefore initiated the "It's edible, not trash" project. This project aims to reduce food waste volumes destined for landfills to 0 by 2030 through approaches to reduce intra-organizational food waste in all aspects from upstream to the downstream processes involving fresh food sales as follows: 1) The delivery of surplus food to the vulnerable through the Scholars of Sustenance Foundation and the VVShare Foundation initiated from the pilot project involving Lotus's main stores in Bangkok and its vicinity and has since expanding to various other stores continuously since 2017 2) Collaborate with Ministry of Natural Resource and Environment, by Department of Environmental Quality Promotion, Department of National Parks, Wildlife and Plant Conservation, the Zoological Park Organization of Thailand under the Royal Patronage, and Forestry Industry Organization, to reduce food waste to zero. Unsold but edible food from Lotus's is given out to organizations and NGOs, such as Minizoo Tanyaburi, Chulabhorn Animal Conservation, to name a few. It is given out and shared with underprivileged people, as well as use as animal feed. 3) The Company has cooperated with Khon Kaen University in donating excess food which cannot be eaten, comprising vegetables, fruits and other types of fresh food collected from 47 Lotus's stores in the Northeast to farmers within the Khon Kaen University network as feed for Black Soldier Flies (BSF), a protein insect safe towards plants and communities. This non-disease carrier produces over 2,200 kilograms of castings throughout its life stages and is thus suitable for compost production from food waste materials.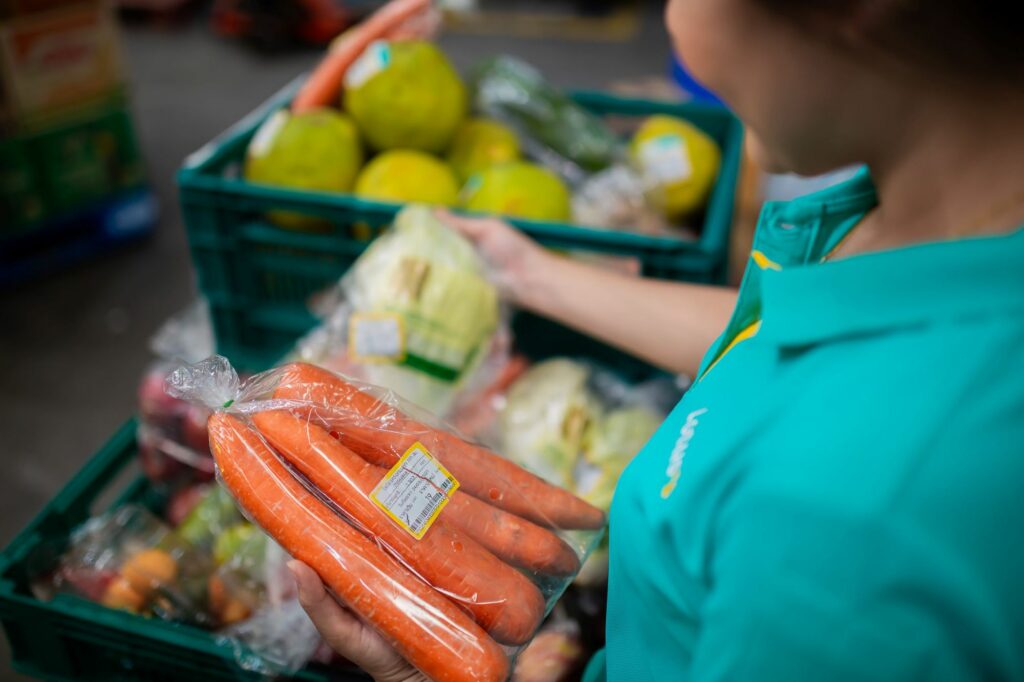 Impacts and Benefits
Adding value to production process by-products project
The CPRAM Co., Ltd. factory in Lat Krabang recognizes the importance in adding value to waste materials which occur in the production process and from products experiencing limited market demand through transforming mentioned products into value added novelties thus additionally assists in food waste reduction. An example of value-added development includes converting bread crusts into garlic bread products, etc.
Impacts and Benefits
Recycling measures based on the Circular Economy concept
CP ALL Food Waste management project (continuously)
CP ALL Public Company Limited propels environmental policies under the 7 Go Green strategy. The "CP ALL Food Waste Management" project is another project which focuses on reuse of garbage and waste to create additional value. Products nearing expiration in 7-Eleven stores on Koh Samui and Koh Phangan, Surat Thani Province, are managed through separating packaging from the food and delivering the food to farmers for use as animal feed or raw materials for compost production. In 2022, 68 tonnes of food waste and plastic packaging were collected from 7-Eleven stores. Simultaneously, the Company cooperated with environmental conservation group networks, civil society organizations, and agencies in the Koh Samui and Koh Phangan area to organize garbage collection activities on beaches, campaign for waste reduction, and promote waste separation for reuse and recycling. The collaboration with civil society organizations, communities and schools, bus stop pavilions were designed and constructed from plastic waste and glass bottles. The pilot operation was carried out in Baan Bo Phud school, through collaboration between the private sector and civil society sector in studies and research for innovation to reuse plastic. This is connected to environmental learning in schools, and is a learning source for communities and tourists.
ZERO Waste to Landfill project
CPRAM Co., Ltd. manages waste and excess materials generated from the production process according to the 3Rs (Reduce, Reuse, Recycle) waste management approach which enables both integration and efficiency. Upon project implementation, it was determined that 100% of generated waste can be utilized and are thus categorized by waste type as follows:
Impacts and Benefits
Waste type
Total quantity
Total quantity
Breadcrumbs

73

.0

9

%

Animal Feed
Food loss

0.

67

%

Animal Feed
Sludge from wastewater treatment

18

.

85

%

Biofertilizers and soil conditioners
Plastic waste

1

.

45

%

Plastic pellets
Glass and plastic bottle waste

0.

21

%

Recycled
Hazardous waste

0.0

9

%

Used as a raw material in cement factories
General waste

5

.

64

%

Fuel RDF in power plants
"Transform Waste to Benefits (Bio Fermented Water or EM Fermented Water)" project
The Company has collected food waste, vegetable and fruit products no longer suitable for sales, from distribution centers to be converted into bio-fermented water (EM) for grease stain cleansing within the distribution center. Developments in 2022 include the cooperation with "Bangkok is a nice city" project whereby 26 distribution centers deliver bio-fermented water from mentioned food waste to 20 district offices within Bangkok Metropolitan Administration (BMA) jurisdiction for use to treat wastewater in various canals, plant amendment spray, or insect repellent.
Impacts and Benefits
"Zero Food Waste to Landfill (processed into animal feed)" project
The Company signed a memorandum of understanding on food for wildlife cooperation in conjunction with the Department of National Parks, Wildlife and Plant Conservation through providing vegetables, fruits, processed meat products, and bakery products
which is still suitable for consumption but cannot be sold from 17 distribution centers in 14 provinces to 27 wildlife rescue centers within the National Park Services jurisdiction. The mentioned project assists in easing the annual budget burdens for food and wildlife welfare which has been affected by reduced income due to decreases in tourist visits. Concurrently, this approach also assists in managing the Company's food waste.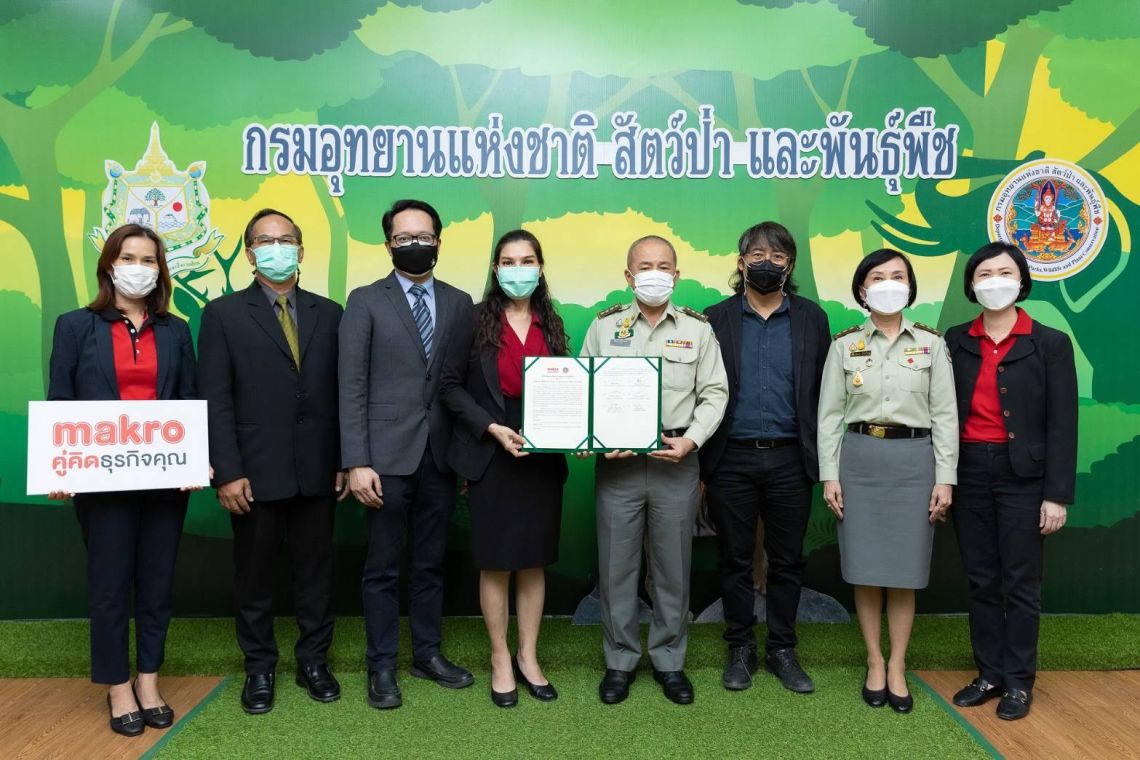 Impacts and Benefits
โครงการ "อาหารปันสุข (Zero Food Waste)
Lotus's recognizes the significance of increase in food waste volumes which can still be consumed or 'excess food', and therefore has collaborated with the Department of Environmental Quality Promotion, Department of National Parks, Wildlife and Plant Conservation, the Zoological Park Organization of Thailand under Royal Patronage, Forest Industry Organization in managing Lotus's excess food composed of vegetables and fruits which can no longer be sold but remains suitable for consumption. The excess food is forwarded to zoos under the responsibility of the Zoological Park Organization of Thailand under the Royal Patronage and wildlife breeding stations for cost-effective
use of resources and benefits maximization. This approach reduces waste volumes while posing minimal impact on the environment through the concept of "new way of life, care about the environment".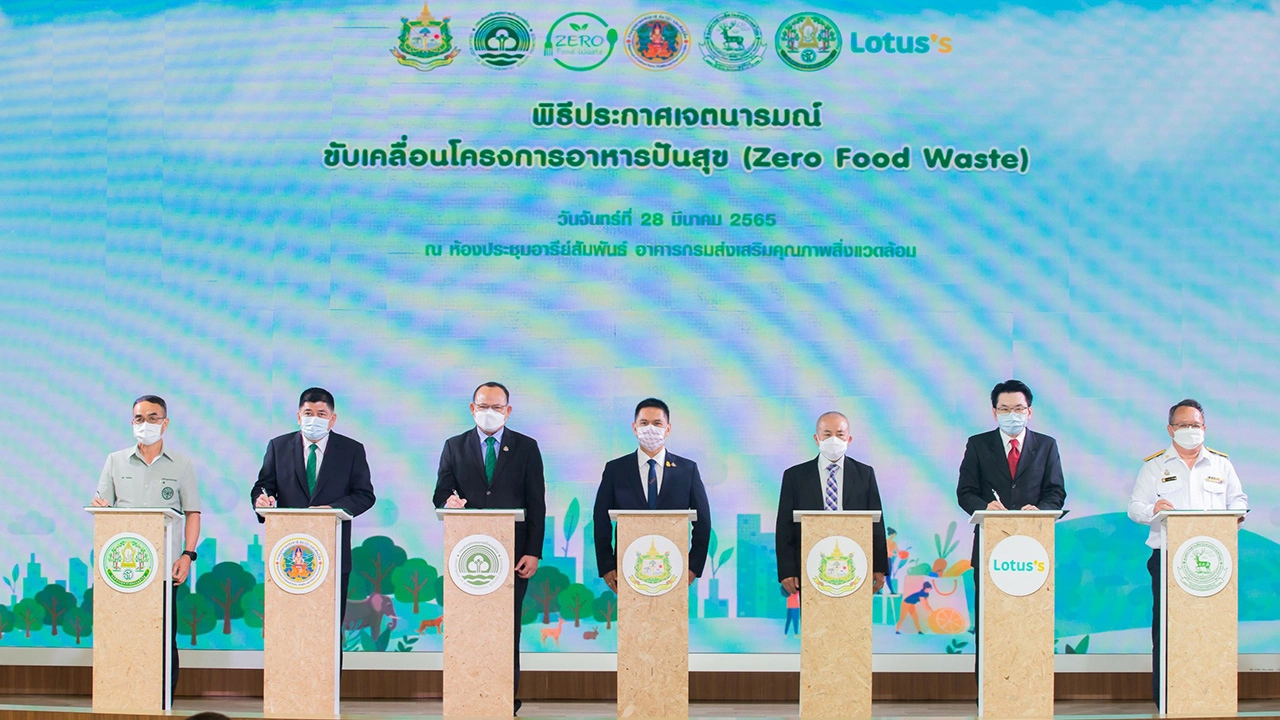 Impacts and Benefits
Measurement, analysis and database preparation
Elevate database management based on international standards
The Company measures and analyzes food waste composition from business activities and has categorized data into 7 groups.
In 2022, the Company generated a total food waste volume of 64,410.08 tonnes, by which the plants,vegetables and fruits food waste category accounted for the highest volume at 21,304.13 tonnes, representing 33.08% of total food waste volume in 2022 (the proportion of food waste by group is presented in the Performance Summary 2022.
Collaboration with the community and partners for garbage and waste management
Waste Sorting Bin or Ton Kla Rai Tang Project (continuously)
CP ALL Public Company Limited in conjunction with schools under the Foundation for Education Future (CONNEXT ED) supported by the Company have continued the Ton Kla Rai Tang project for the 3rd consecutive year. The project focuses on sustainable waste management for an improved environment through instilling a socially responsible conscience in youth through participating in waste separation from the source in the smallest community unit. By way of Ton Kla Rai Tang, "No bins" are required or minimal waste is generated because of biodegradable material separation and recyclable materials removal from general waste until only non-utilizable material is left and is thus declared garbage. The fostered partnerships with merchants and school vendors to cease sales of items eventually forming wastes inclusive of straws, plates, paper, single-use glasses, etc., and the development and integration of curriculum relevant to waste management enables the generation of income for schools and communities through reuse, recycling and organic materials management, from what was once perceived as waste. In 2022, the Company signed a memorandum of agreement between respective organizations for Ton Kla Rai Tang project expansion into the third year whereby over 503 schools within the BMA have participated. Further expansion plans for 2023 envision all schools within the Future of Education Foundation Study CONNEXT ED sponsored by the Company to participate and enhance the "Ton Kla Rai Tang" to "Chumchon Rai Tang" as a means for community waste management.
In 2022, the "Ton Kla Rai Tang" project has made significant progress through continuously educational training and instilling awareness for waste separation among schools and nearby communities throughout Thailand. In addition to training, the Company also provides comprehensive waste management assistance through various activities including the installation of a waste bank system for the community to record information and distribute recycled materials. Concurrently, the "KoomKah" application was developed as a digital "waste bank" facilitating the tracking and recording of waste information. For instance, the delivery and installation of recycling cabinets for UHT milk cartons, plastic bottles, aluminum cans and plastic bags support waste separation and recycling for various product types efficiently. The operations have been extended to all areas across the country as follows:
The expansion of the " Ton Kla Rai Tang Network" to become the most prominent waste management network in Thailand entails the establishment of a complete waste management ecosystem from upstream to downstream, participation from all stakeholder groups, including knowledge providers and waste sorting groups responsible for materials delivery and data recording via the "KoomKah" application, recycling material collection groups, product owner groups and packaging manufacturers. Additional developments relate to the Green Learning Network development with a stated goal to expand the network to 5,567 CONNEXT ED schools across the country in a joint effort to sustainably reduce waste volumes in every process from upstream to downstream.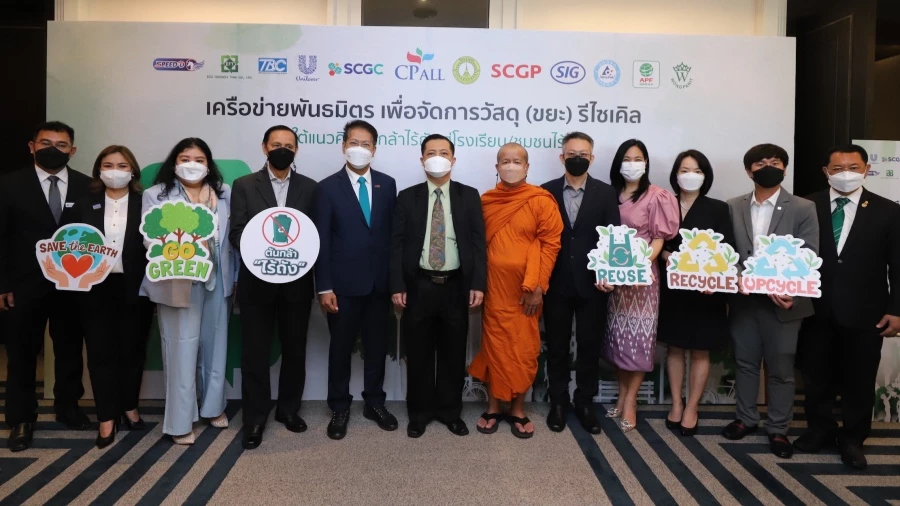 Impacts and Benefits
Electronic receipts/full tax invoice project
The Company has commenced a channel for receiving receipts, abbreviated tax invoices and a full tax invoice electronically through the 7–Eleven application. This continuously initiative reflects the Company's continuous improvement to support digital lifestyles and facilitate customers from project commencement on 26 November 2020 until now.
Impacts and Benefits
Create awareness and campaigning for changes in people's consumption behavior
Food Waste awareness project
CPRAM Co., Ltd. has implemented projects to raise food waste awareness through the Facebook page "Thai Society without Food Waste" and created the group "Eat without Food Waste" as a channel to promote food waste management and reduction knowledge. Currently, over 28,096 persons have followed the Facebook page while the group has attracted 1,046 members.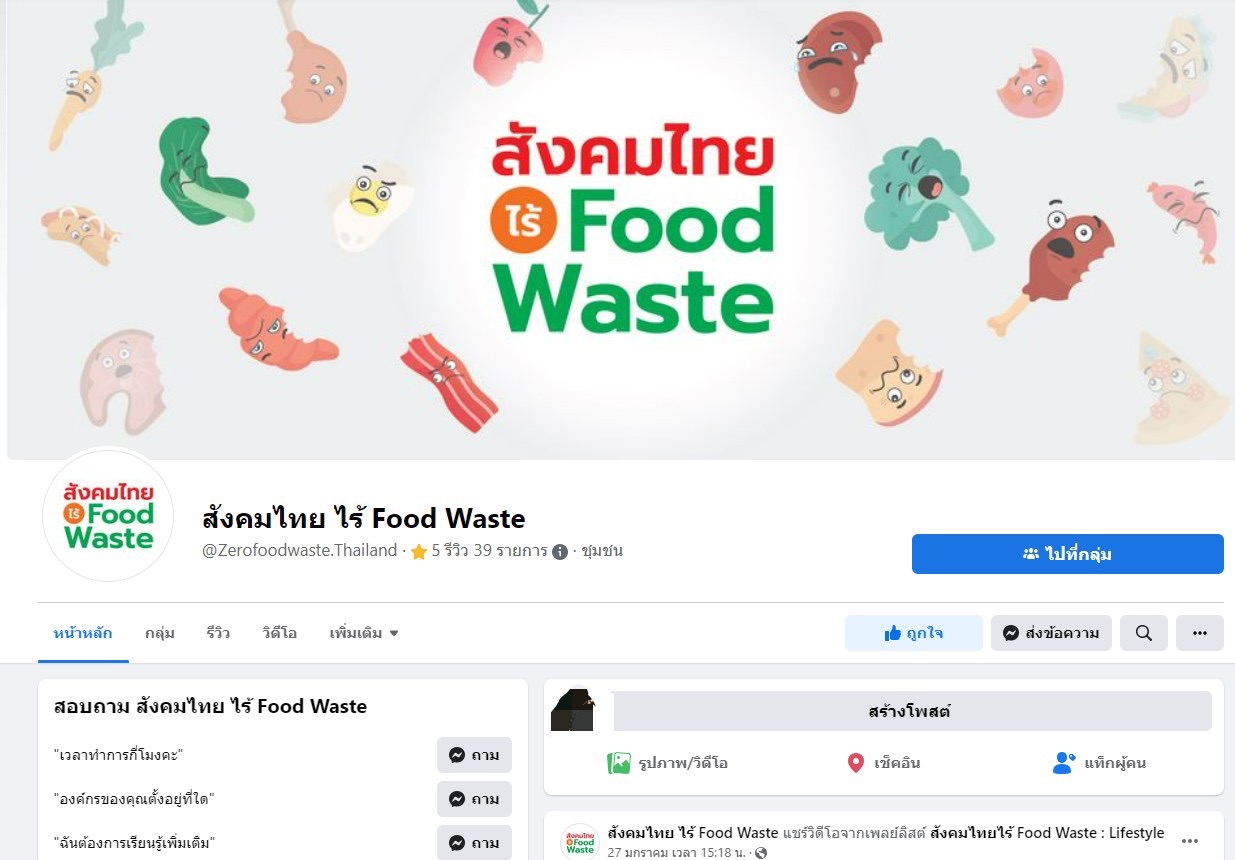 In addition, the special episode "Good for us, good for the world. Where is it? The answer is.. VG for Love" of the "CPRAM FOOD STATION" program serves as an inspiration workshop providing knowledge regarding special menus using plant-based products like VG for Love. The aim of the awareness raising activity is for consumers to reduce food wastage, instill behavioral change, and raise standards in food security and true food sustainability.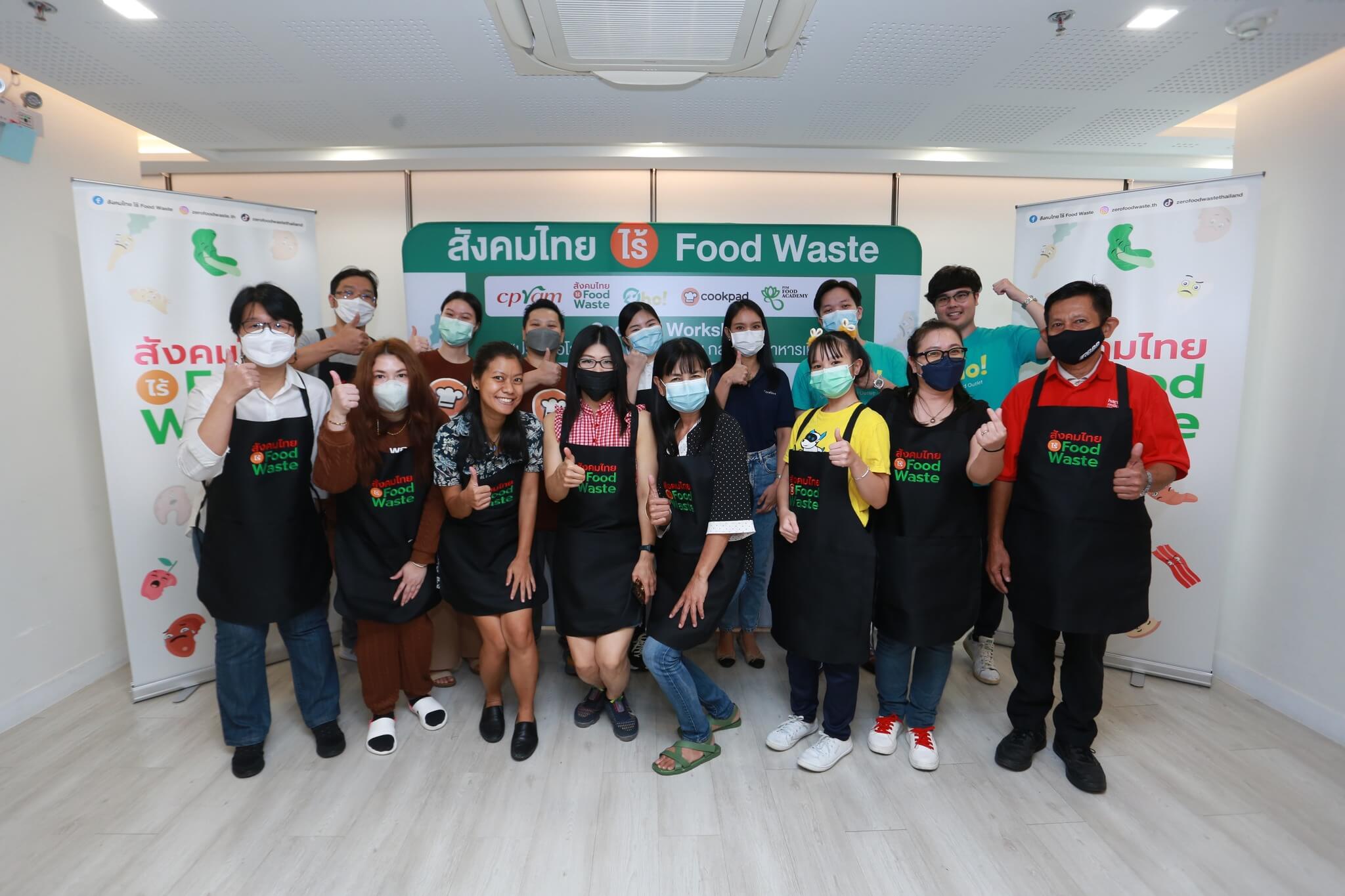 24-hour Pha Ngan conservation activity
June 5th of every year is World Environment Day and thus raises awareness to all global sectors of environmental issues. CP ALL Public Company Limited therefore organized the "24-Hour Rak Phangan" activity in collaboration with government agencies and civil society to manage waste in Koh Phangan. Members of the CP ALL Public Mind Club went to the area to kayak and collect garbage on water surfaces, collect trash on Koh Tae Nai beach, and assisted in waste separation in order to further process and manage wastes in the most beneficial manner. Waste which cannot be recycled is properly managed. In addition, representatives of the CP ALL spirit team together with volunteer divers from various groups participated in scuba diving activities to collect marine debris and remove fishing equipment from corals and small aquatic animals.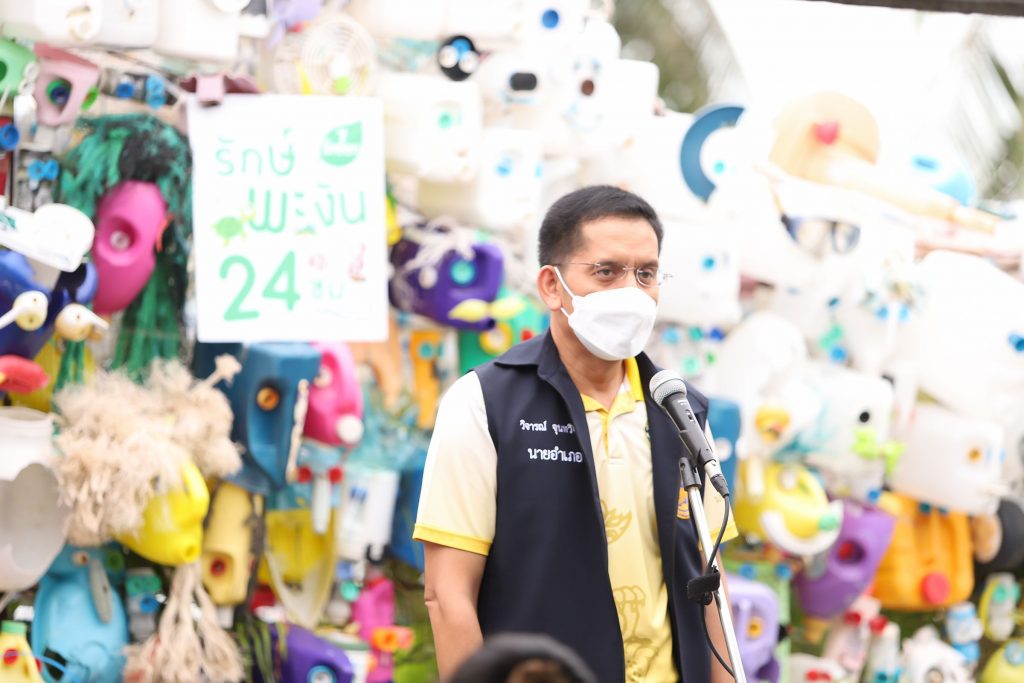 Metric used to determine the compensation of executive members
The company cascaded the corporate KPIs to designated functions. A few KPIs are joint KPI for the performances that required cross-functional collaboration for food product leftover and cut-down food waste from stores. The executives including Vice President of Operation who takes part of store ordering, General Manager of Merchandise division who in charge of the customers' needs, and Senior General Manager of store operation development division who analyzes the store ordering. To achieve this target, it reflects in their 10%, 10%, and 3% weight in the respective executives' performance evaluation (KPIs).
Other Information
Performance Data of Sustainable Waste Management
| GRI Starndard | Required Data | Unit | 2019 | 2020 | 2021 | 2022 |
| --- | --- | --- | --- | --- | --- | --- |
| 306-3 (a) 2020 | Total waste generated | Tonnes | 174,461.64 | 182,442.19 | 219,409.69 | 207,701.67 |
| 306-4 (a) 2020 | Total waste diverted from disposal | Tonnes | 126,259.35 | 125,688.45 | 159,023.78 | 153,194.14 |
| 306-4 (b) 2020 | Hazardous waste | Tonnes | 18.35 | 59.40 | 48.26 | 205.18 |
| | - Recycling | Tonnes | 17.89 | 45.83 | 24.81 | 186.31 |
| | - Energy recovery (used for mixed fuel) | Tonnes | 0.46 | 13.57 | 23.45 | 18.86 |
| 306-4 (c) 2020 | Non-hazardous waste | Tonnes | 126,241.00 | 125,629.04 | 158,975.52 | 152,988.97 |
| | - Reused | Tonnes | N/A | 90.28 | 82.33 | 367.64 |
| | - Recycling | Tonnes | 119,780.06 | 117,194.78 | 149,385.17 | 139,798.98 |
| | - Composting | Tonnes | 6,460.94 | 6,613.28 | 7,254.84 | 10,058.43 |
| | - Energy recovery (used for mixed fuel) | Tonnes | N/A | 1,730.71 | 1,963.33 | 2,667.67 |
| | - Others (animal husbandry) | Tonnes | 0 | 0 | 289.86 | 96.25 |
| 306-5 (a) 2020 | Total waste directed to disposa | Tonnes | 48,202.29 | 56,753.74 | 60,385.91 | 54,507.52 |
| 306-5 (b) 2020 | Hazardous wast | Tonnes | 25.84 | 12.74 | 83.28 | 214.04 |
| | - Incineration | Tonnes | 20.20 | 7.29 | 74.89 | 14.25 |
| | - Landfill | Tonnes | 5.64 | 5.45 | 8.39 | 199.80 |
| 306-5 (c) 2020 | Non-hazardous waste | Tonnes | 48,176.45 | 56,741.00 | 60,302.64 | 54,293.48 |
| | - Incineration | Tonnes | 1,778.93 | 0 | 5.41 | 36.91 |
| | - Landfill | Tonnes | 46,397.52 | 56,741.00 | 60,297.23 | 54,256.57 |
| | Percentage of total waste diverted from disposal per total waste generated | Percentage | 72 | 68.89 | 72.47 | 73.75 |
| 306-3 (c) 2020 | Total food waste | Tonnes | 58,864 | 65,347.90 | 66,983.07 | 64,410.08 |
| | - Fruits and vegetables | Tonnes | N/A | 7,764 | 19,899.06 | 21,304.13 |
| | - Meats and seafood | Tonnes | N/A | 6,408 | 3,766.27 | 4,534.33 |
| | - Dairy | Tonnes | N/A | 2,381 | 2,315.32 | 3,582.20 |
| | - Ready to eat (RTE) | Tonnes | N/A | 22,106 | 18,041.47 | 16,959.04 |
| | - Beverage | Tonnes | N/A | 1,794.25 | 1,265.83 | 1,503.45 |
| | - Process food | Tonnes | N/A | 1,076.70 | 655.59 | 1,962.90 |
| | - Bakery | Tonnes | N/A | 15,235.46 | 12,593.43 | 14,252.95 |
| | - Others | Tonnes | N/A | 8,582.51 | 8,446.11 | 311.08 |
| 306-4 (a) 2020 | Food waste utilization | Tonnes | 17,943 | 18,033.87 | 12,611.83 | 16,260.86 |
| | - Delivered for further consumption (Reduce) | Tonnes | N/A | 0 | 0 | 0 |
| | - be used as animal feed (Reuse) | Tonnes | N/A | 17,476.17 | 12,014.58 | 14,926.75 |
| | - reuse making fertilizer, biogas (Recycle) | Tonnes | N/A | 59.91 | 508.76 | 1,321.16 |
| | - นused to produce energy (Energy Recovery) | Tonnes | N/A | 497.80 | 88.49 | 12.94 |
| 306-5 (a) 2020 | Total food waste directed to disposal | Tonnes | 40,921 | 47,314.02 | 54,371.24 | 48,149.21 |
| | - Landfill | Tonnes | N/A | 47,314.02 | 54,371.24 | 48,149.21 |
| | Food waste prevention | Tonnes | N/A | N/A | 21,314.71 | 31,230.11 |
| | - Order optimization | Tonnes | N/A | N/A | 5,079.31 | 7,293.17 |
| | - Material for new product | Tonnes | N/A | N/A | 1,969.00 | 9,848.36 |
| | - Animal feed | Tonnes | N/A | N/A | 14,225.00 | 13,740.13 |
| | - continue consumption (Reduce) | Tonnes | 0 | 0 | 41.40 | 348.45 |
Breakdown food waste data set was sub-set of and included in total waste generated which is presenting above