Sustainable Waste Management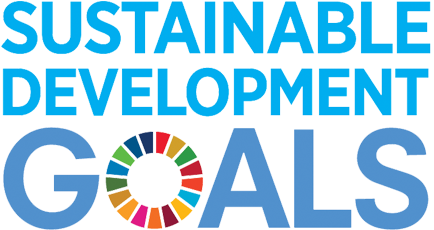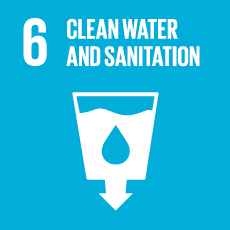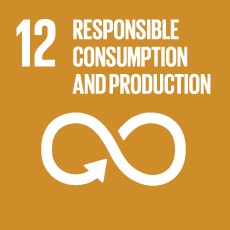 Risks and Opportunities
A report by the Food and Agriculture Organization of the United Nations (FAO) concluded that a third of all food produced yearly becomes food waste. The cause of food waste pertains to food overproduction, issues relating to logistics and distribution, and consumption factors leading to surplus food. As a result, food waste accounts for approximately 8% of the world's greenhouse gas emissions. Organizations have currently recognized the importance of managing excess food and food waste in line with the Sustainable Development Goals (SDGs) Goal 12.3 which stipulates the halving of per capita global food waste at the retail and consumer levels and reduce food losses along production and supply chains, including post-harvest losses by 2030. These measures allow for the circulation and repurposing of food waste to minimize resource scarcity and environmental impact in addition to enabling food security.
Performance Against Goal
2030 Goals
Zero waste to landfill
Reduce excess or leftover food amount requiring disposal and reduce waste generated by the Company's operations destined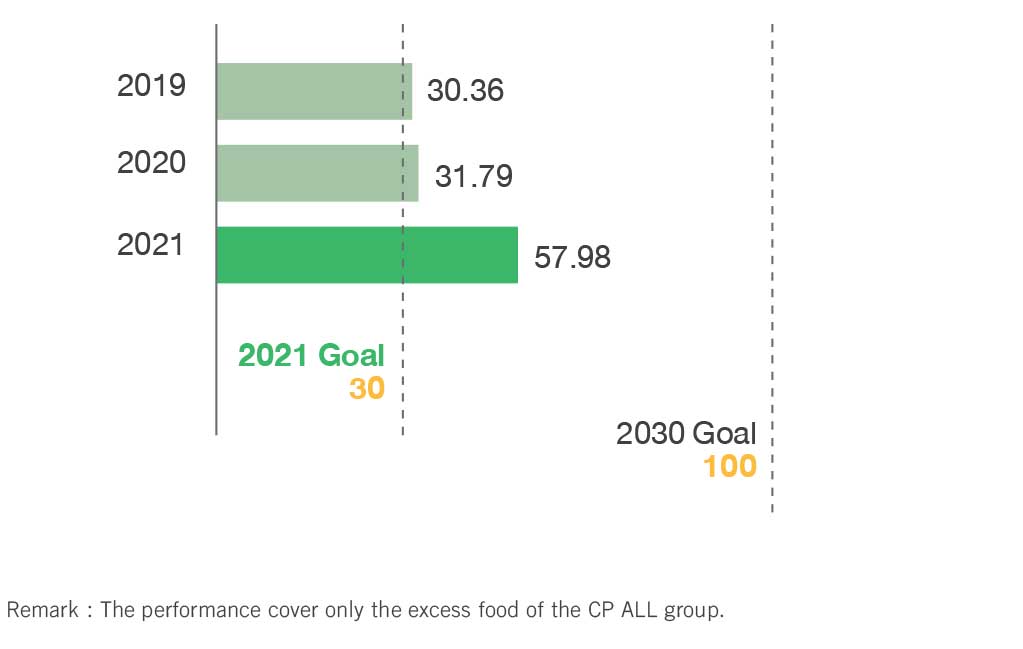 Performance Summary 2021
Total amount waste (tonnes)
Total waste per revenue (tonnes per million Baht)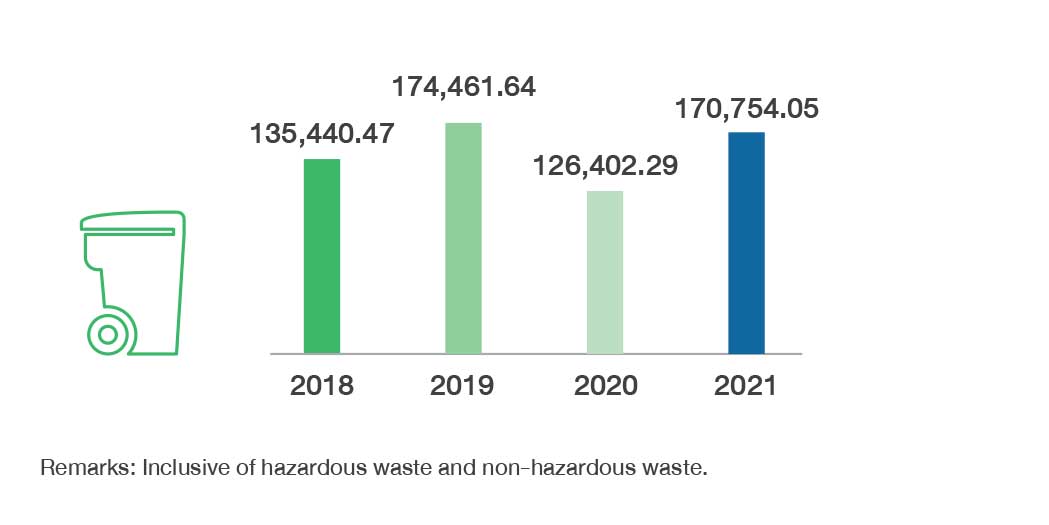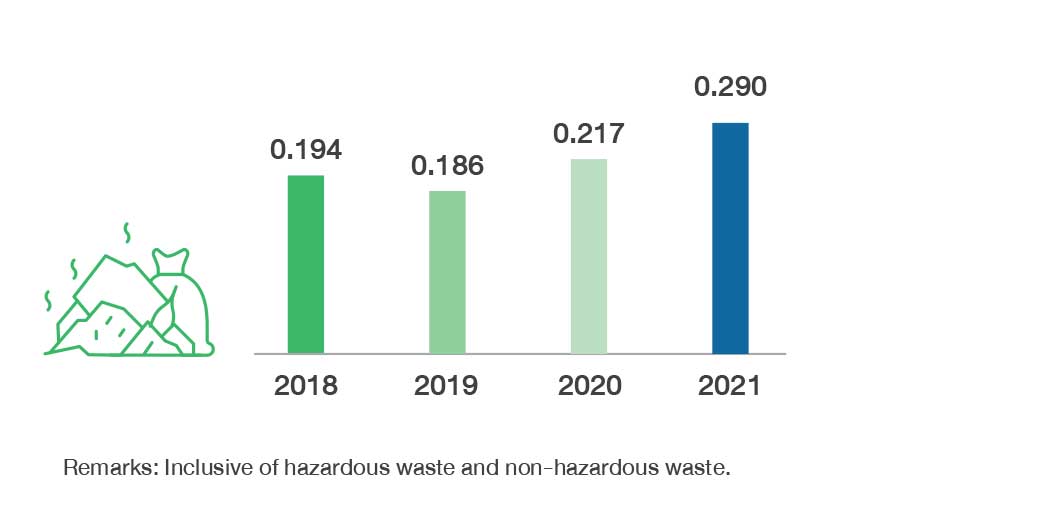 Waste disposed and repurposed (tonnes)
Waste disposed at landfills (tonnes)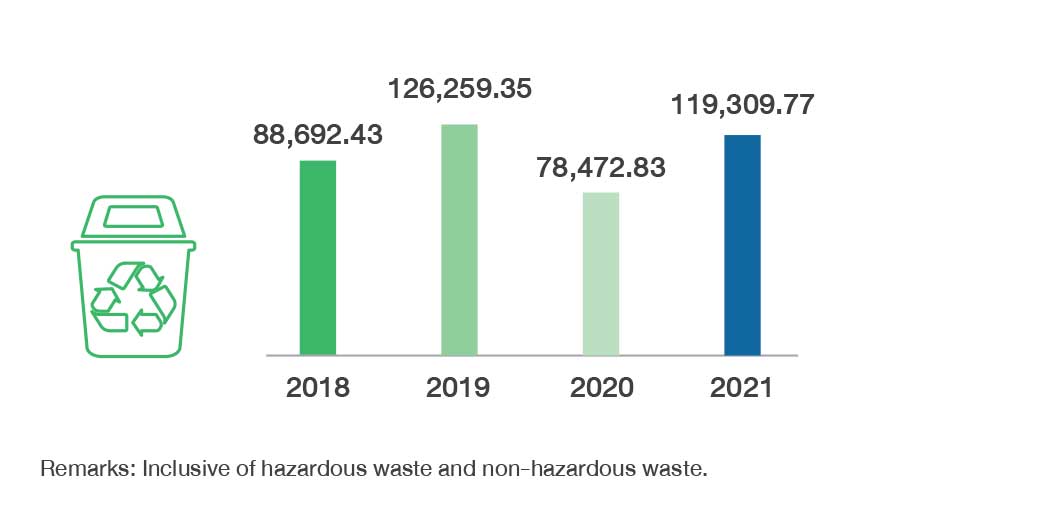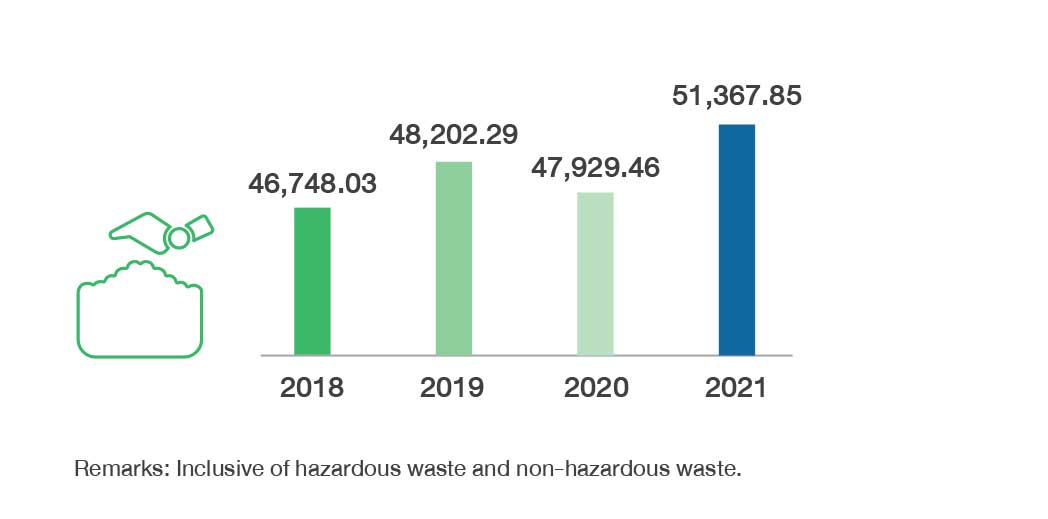 Total Food loss and food waste (tonnes)
Total food loss and food waste (tonnes) categorized by business activities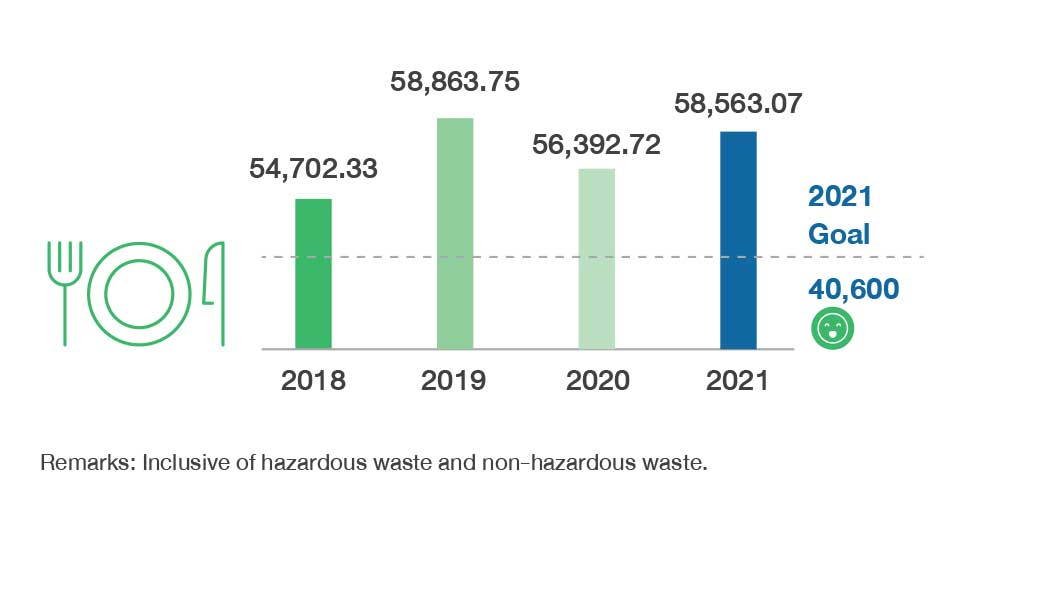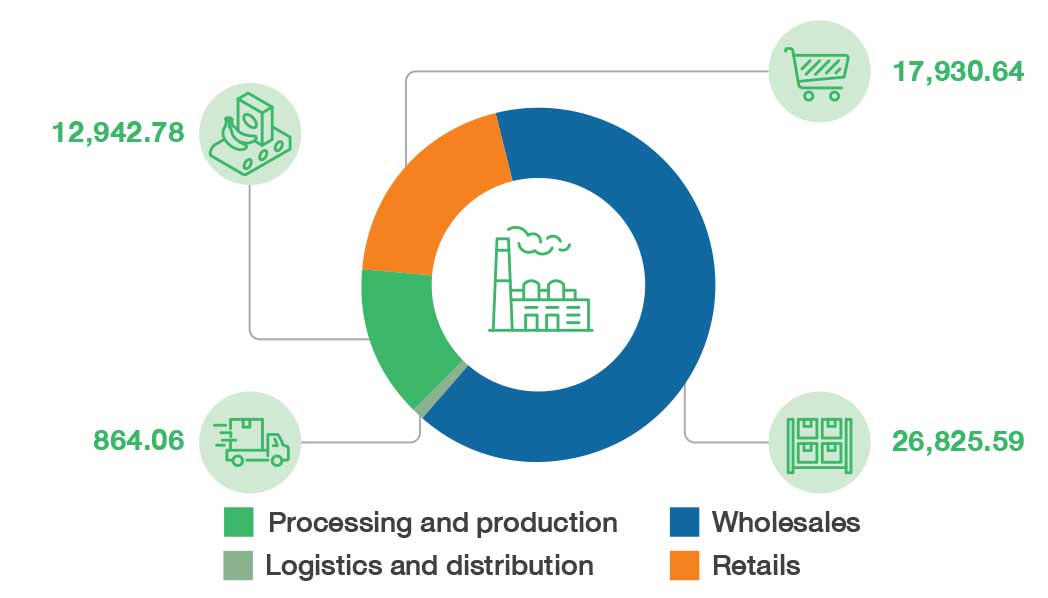 Total food loss and food waste intensity per Unit of food sales

Proportion of food loss and food waste categorized by group

Food waste disposed and repurposed (tonnes)
Food waste disposed and repurposed by category


Project type
Project title
Food loss and waste quantity measurement project

International standards database management upgrade project

Food loss and waste reduction project

Integrated food write-off reduction via AI Ordering project
Raw material procurement management project
Surplus food donation to foundations project

Food loss and waste repurpose project

ZERO Waste to Landfill project
Waste and raw materials excess management project
Management Approach
With cognizant to the importance of sustainable waste and food waste management CP ALL Public Company Limited and its subsidiaries ("the Company") have proceeded to reduce waste and food waste from business operations. This measure allows the Company to reduce risk associated with overusing resources during production, reduce environmental impact and reduce waste disposal expenses. The Company has established policies to manage food loss and food waste in response to fulfilling the goal of zero waste to landfill by 2030 and contribute to the United Nations Sustainable Development Goal 12. Furthermore, these policies include the implementation of the Food Surplus and Food Loss approach within the production process and management of food waste and other waste categories arising from business operations. This approach relies on the application of the Food and Agriculture Organization of the United Nations (FAO) guidelines under the 1P3Rs principles: 1. Prevention 2. Reduction 3.Reuse 4. Recycling according to the circular economy principle.
One crucial factor leading to this success is the creation of a database categorized by business activities spanning from upstream to downstream operations, which covers manufacturing, logistics and dispatchment, retail distribution as well as consumption activities related to waste and food waste generation. The accomplishment of this method has equipped the Company with tools to assess and analyze the proportion, composition and type of waste and food waste. Furthermore, the acquired data can therefore assist with appropriately and accurately defining strategies and measures to further reduce losses throughout the supply chain which includes fostering cooperation with suppliers.

The Company is conscious of waste generated from business operations throughout the value chain, encompassing from the production process through to logistics and retail distribution. The amount of waste generated may affect various operational efficiencies and subsequent incurrence of costs due to waste disposal. The Company therefore operates a variety of strategic initiatives and activities inclusive of waste monitoring processes, waste repurposing in accordance to the Circular Economy concept, and collaboration with communities, suppliers and external organizations with the aim of sustainably reducing waste and food waste.
Food Loss reduction and Food Waste management
The Company adopted the Food and Agriculture Organization of the United Nations (FAO) and United Nations Environment Program (UNEP) food management guidelines to reduce food waste throughout various operations and has implemented the following relevant projects in 2021:
Waste type
Total quantity (%)
Utilization
Breadcrumbs
68.04

produce 14,225 tonnes of animal feed per year

Food loss
0.67

produce 138 tonnes of animal feed per year
produce 2 tonnes of fertilizers to nourish trees within the factory vicinity per year

Sludge from wastewater treatment
16.43

produce 3,434 tonnes per year of biofertilizers and soil conditioners

Plastic waste
1.69

produced 353 tonnes of plastic pellets per year

Milk cartons and hazardous waste
0.05

recycled 13 tonnes per year of milk cartons for use in Green Roof project
Hazardous waste used as raw materials in cement plants

Glass and plastic bottle waste
0.27

recycled 56 tonnes per year

Excess material waste
4.51

separated and recycled 942 tonnes per year

General waste
8.34

utilized 1,743 tonnes per year as RDF fuel in power plants
In 2021, the total amount of food waste was 58,563.07 tonnes, with the plants, vegetables and fruits food waste category producing the largest amount of waste at 19,899.06 tonnes, accounting for 33.98% of the food waste in 2021 (The proportion of food waste for each group can be found in the 2021 operations results summary).
Other Information
Performance Data of Sustainable Waste Management
| GRI Standared | Required Data | Unit | 2018 | 2019 | 2020 | 2021 |
| --- | --- | --- | --- | --- | --- | --- |
| 306-3 (a) 2020 | Total waste generated | Tonnes | 135,440.47 | 174,416.61 | 126,402.29 | 170,754.05 |
| 306-4 (a) 2020 | Total waste diverted from disposal | Tonnes | 88,892.43 | 126,259.35 | 78,472.83 | 119,309.77 |
| 306-4 (b) 2020 | Hazardous waste | Tonnes | 1.94 | 18.35 | 59.40 | 48.26 |
| | – Reused | Tonnes | 1.94 | 17.89 | 45.83 | 24.81 |
| | – Energy recovery (used for mixed fuel) | Tonnes | N/A | 0.46 | 13.57 | 23.45 |
| 306-4 (c) 2020 | Non-hazardous waste | Tonnes | 88,690.49 | 126,241.00 | 78,352.30 | 119,261.51 |
| | – Reused | Tonnes | N/A | N/A | 61.13 | 82.33 |
| | – Recycling | Tonnes | 82,586.89 | 119,780.06 | 70,008.31 | 109,961.02 |
| | – Composting | Tonnes | 6,103.60 | 6,460.94 | 6,612.28 | 7,254.84 |
| | – Energy recovery (used for mixed fuel) | Tonnes | N/A | N/A | 1,730.71 | 1,963.33 |
| 306-5 (a) 2020 | Total waste directed to disposal | Tonnes | 46,748.03 | 48,202.29 | 47,929.46 | 51,444.28 |
| 306-5 (b) 2020 | Hazardous waste | Tonnes | 29.00 | 25.84 | 9.78 | 79.42 |
| | – Incineration | Tonnes | 26.54 | 20.20 | 4.33 | 71.03 |
| | – Landfill | Tonnes | 2.45 | 5.64 | 5.45 | 8.39 |
| 306-5 (c) 2020 | Non-hazardous waste | Tonnes | 46,719.04 | 48,176.45 | 47,919.68 | 51,364.86 |
| | – Incineration | Tonnes | 1,955.43 | 1,778.93 | 0 | 5.41 |
| | – Landfill | Tonnes | 44,763.61 | 46,397.52 | 47,919.68 | 51,359.46 |
| | Percentage of total waste diverted from disposal per total waste generated | Percentage | 65 | 72 | 62 | 69.87 |
| 306-3 (c) 2020 | Total food waste | Tonnes | 54,702 | 58,864 | 56,393 | 58,563.07 |
| | – Fruits and vegetables | Tonnes | N/A | N/A | 7,764 | 19,899.06 |
| | – Meats and seafood | Tonnes | N/A | N/A | 6,408 | 3,766.27 |
| | – Dairy | Tonnes | N/A | N/A | 2,381 | 2,315.32 |
| | – Ready to eat (RTE) | Tonnes | N/A | N/A | 22,106 | 18,041.47 |
| | – Beverage | Tonnes | N/A | N/A | 1,794 | 1,265.83 |
| | – Process food | Tonnes | N/A | N/A | 1,077 | 655.59 |
| | – Bakery | Tonnes | N/A | N/A | 14,869 | 12,593.43 |
| | – Others | Tonnes | N/A | N/A | N/A | 26.11 |
| 306-4 (a) 2020 | Food waste utilization | Tonnes | 17,300 | 17,943 | 18,033.90 | 12,611.83 |
| | – Energy generation | Tonnes | N/A | N/A | 557.70 | 597.25 |
| | – Soil conditioner and feed | Tonnes | N/A | N/A | 17,476.20 | 12,014.58 |
| 306-5 (a) 2020 | Total food waste directed to disposal | Tonnes | 37,402 | 40,921 | 38,345 | 45,951.24 |
| | – Landfill | Tonnes | N/A | N/A | 38,345 | 45,951.24 |
| | Food waste prevention | Tonnes | N/A | N/A | 13.45 | 21,343.72 |
| | – Food donation i.e. to food rescue agent | Tonnes | N/A | N/A | 13.45 | 70.40 |
| | – Order optimization | Tonnes | N/A | N/A | N/A | 5,079.31 |
| | – Material for new product | Tonnes | N/A | N/A | N/A | 1,969 |
| | – Animal feed | Tonnes | N/A | N/A | N/A | 14,225 |
Breakdown food waste data set was sub-set of and included in total waste generated which is presenting above